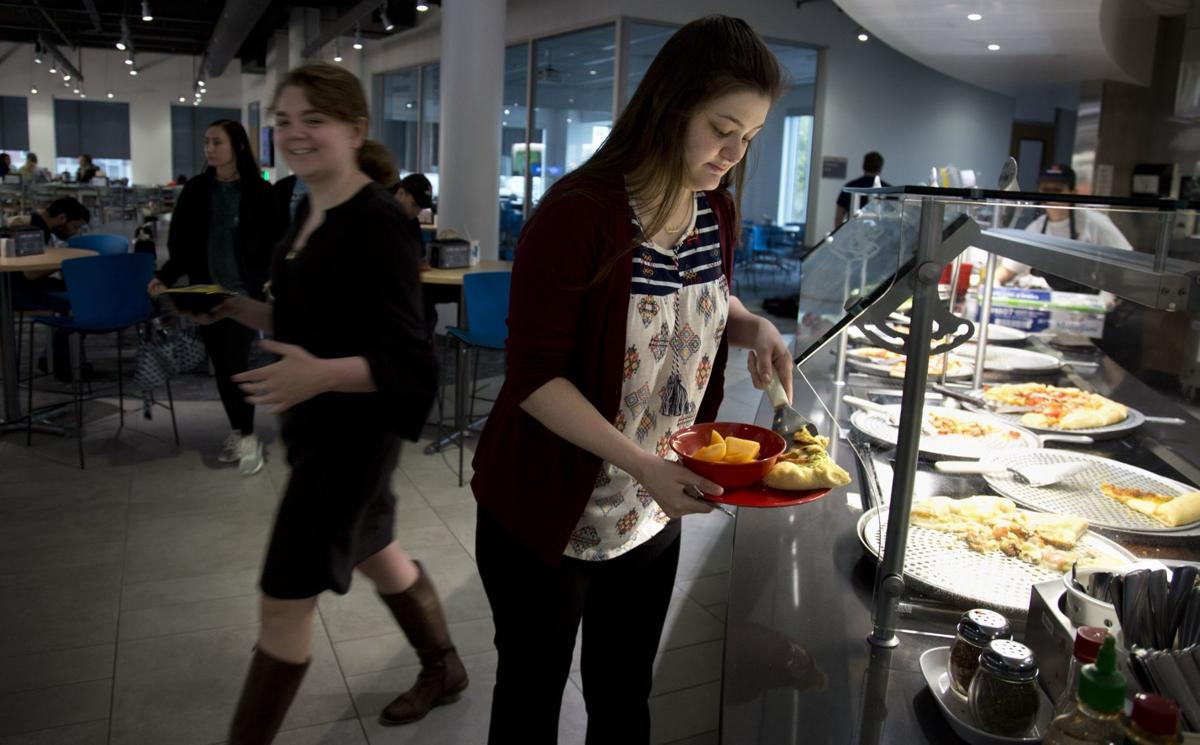 LINCOLN — The cost to live on campus and eat in dormitory dining halls in the University of Nebraska system will rise over each of the next three years.
The NU system includes institutions in Omaha, Lincoln, Kearney and Curtis.
The NU Board of Regents on Thursday approved the price hikes, which for the most part cover the school years of 2020-21, 2021-22 and 2022-23. The increases are expected to help cover employee raises and debt service, and increasing costs for utilities, food, supplies and other costs.
Sign up for World-Herald news alerts
Be the first to know when news happens. Get the latest breaking headlines sent straight to your inbox.
» At the University of Nebraska-Lincoln, rates for traditional double-occupancy residence halls and the most robust meal plan will rise from $11,830 this year to $12,185, an increase of 3%. The rate will rise another 3% in 2021-22 and in 2022-23. UNL offers a discount for students who return to residence halls the next year.
» At the University of Nebraska at Kearney, a double room with the most robust meal plan will rise to $10,192, up 2.5% from the current $9,942. It will rise 3% the next year and 3% the year after that.
» The regents documents for the University of Nebraska at Omaha show four residence halls that don't have meal plans, so they aren't comparable to the others. But lodging at Scott Court over nine months will cost $6,900 next year, up 4.5% from the current $6,600. That will go up 3% the next year and 3% the year after that.
» At the Nebraska College of Technical Agriculture, a double-occupancy room at Aggie West Hall and the most robust meal plan will rise to $7,794, up from $7,566, an increase of 3%. In each of the next two years, it will rise 3%.
Undergraduate tuition at the NU institutions generally will increase 2.5% to 3.0%, a jump approved by the regents earlier this year. Institutions typically also charge separate student fees, which can amount to $2,000 a year or more. They can cover things such as admission, registration, library services and technology.
In other action, the board:
» Approved a construction contract for the replacement of UNL's Mabel Lee Hall at a cost of $46 million. Private money and state funds will be used.
» Gave the nod to $7.5 million to build and lease an indoor tennis complex with the City of Kearney.
» Signed off on an early plan to expand and renovate Barkley Memorial Center at UNL. The cost is estimated at $10 million and the source of money is the Barkley Trust Fund.
Check out nearly 100 stunning photos of Nebraska
Check out some of the most beautiful images of Nebraska.