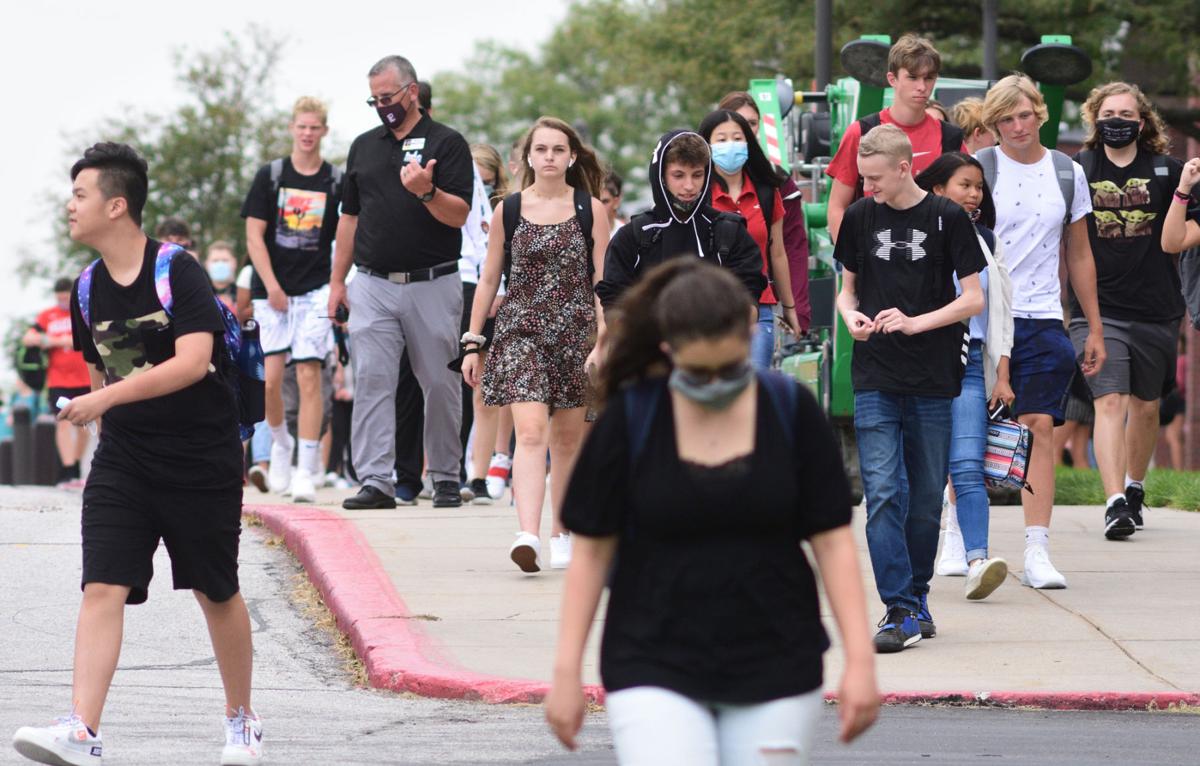 The masks were tolerable and the social distancing effective, several students at Papillion-La Vista High School said Wednesday as the district welcomed the majority back.
Five students leaving school said they felt safe returning to their building after a five-month absence.
"I really appreciated the staff and everybody coming back to try to make this work," said sophomore Nathan Mundt.
The district has drawn criticism from its teachers union for returning all but a fraction of students to in-person learning. The reopening plan is not safe, they say. About 10% of the district's students have opted for remote learning.
The Papillion La Vista Education Association has argued for a remote start or a 50-50 start to reduce the density of students in the buildings.
Earlier this week, Millard Public Schools Superintendent Jim Sutfin said he's considering an alternating day plan to reduce the number of students in his district's high schools. Current Millard plans call for all students, except those who chose a remote option, to return in unison next week.
Papillion-La Vista High School and Papillion-La Vista South High School will be closely watched in the days ahead to see whether the social distancing, masking and other protocols are enough to keep them open.
"Honestly, I think today went really well," Mundt said. "Everybody kept their masks on. Transitions were really smooth. Lunch, which could have been really chaotic, actually went really smoothly. Overall, I think the Papillion school district did really well today. There's always a chance that things could go wrong, but as of today it looks like we could get through this."
Allison Barnes, another sophomore, said the plan was "pretty effective. … I think that the staggered passing periods was a good idea."
That reduced congestion in the hallways, Barnes said.
The lunch break was a lot different, she said.
Students had to wait in the gym, go in groups to get their food, and then return to eat it, she said.
Barnes said she felt safe in the school.
Sophomore Taylor Vranes said the day went well.
"It was really controlled with the masks and people," she said. "Everybody was wearing a mask."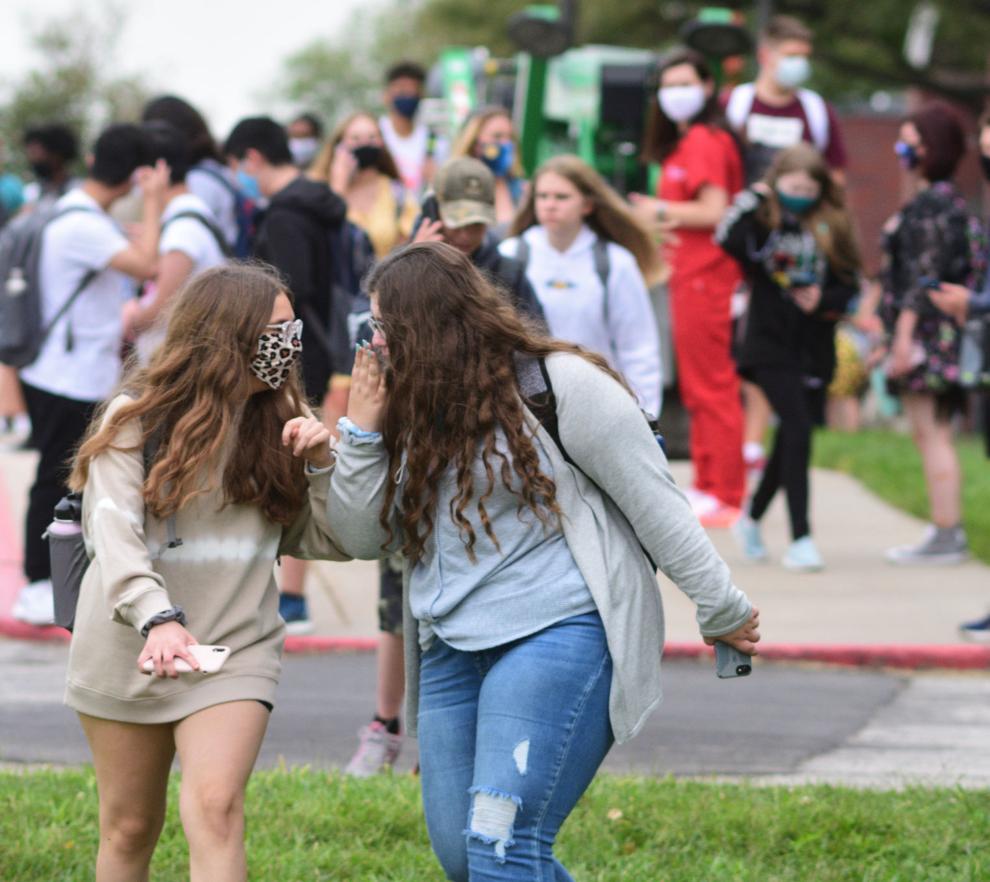 District officials had said that maintaining social distancing in some classrooms would not be possible, so wearing masks was essential.
"They tried to spread out the desks as much as they could," Vranes said. "They were kind of close, some of them were, but some of them were really far away. It just depended on the classroom sizes."
So was it difficult to wear a mask all day?
"I did pretty well. It was kind of hard with my glasses," Vranes said. "They kind of fogged up. But we had mask breaks when we could take off our masks for a few minutes."
Barnes said that when masked up "it definitely gets warm, but everyone follows it pretty well, and you just know it's kind of what you have to do if you want to be at school."
Christian Flores, a sophomore, said the day went "a little slow. It was still fun to come back to school, see my friends. In my opinion, it's definitely better than doing online school."
---