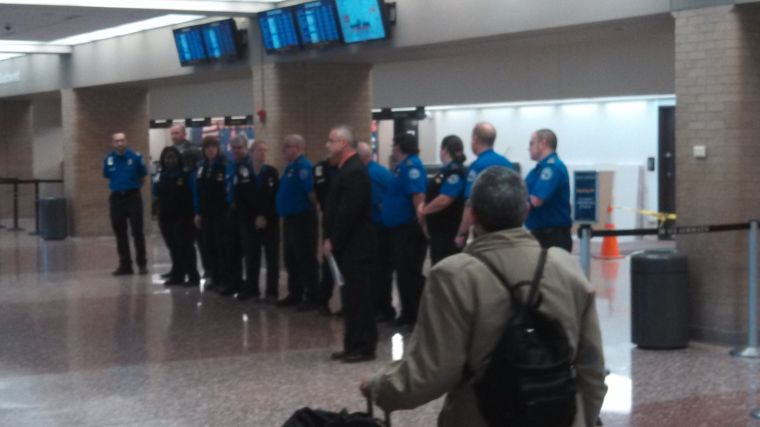 Eppley Airfield joined airports across the nation in holding a moment of silence Friday to honor the TSA officer killed by a rampaging gunman last week at the Los Angeles International Airport.
A group of Omaha TSA officers lined up in front of the Southwest baggage claim area at 11:20 a.m. to honor TSA officer Gerardo Gernandez.
As travelers noticed the TSA officers, some stopped to join in the moment of silence, while others continued to make their way through Eppley.
The Transportation Security Administration said security checkpoint operations was to stop at hundreds of U.S. airports at the moment that Gerardo Hernandez was shot last week. The 39-year-old father of two was the first TSA officer killed in the line of duty.
Authorities say the alleged gunman, Paul Ciancia, targeted TSA officers. Two other TSA officers and a bystander were wounded before police shot Ciancia, who remains hospitalized.
This report contains information from The Associated Press.