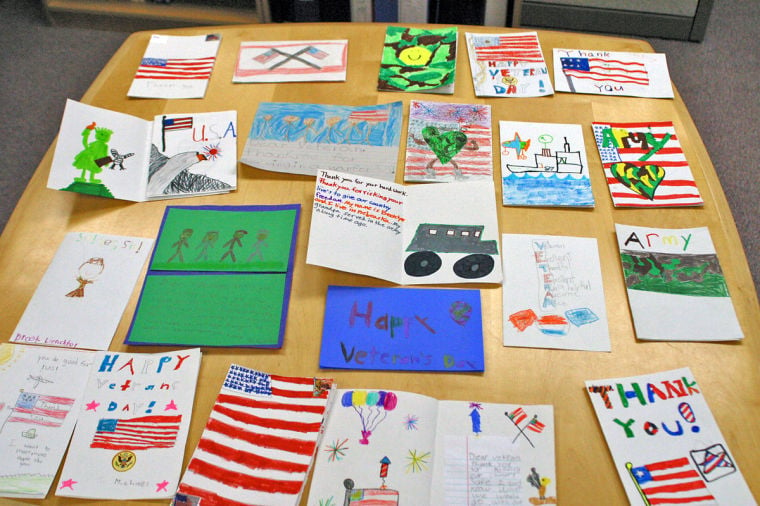 Each of the 300 attendees of the La Vista Community Foundation's "A Salute to Veterans" will receive something special besides their complimentary dinner.
Students from several Papillion-La Vista elementary schools used crayons and folded paper to create 300 thank-you cards for veterans they had never even met.
"You were probably brave as a kid and stayed that way for a long, long time," one card read.
"You're mighty! You're smart! You led us well. The flag was still standing" was written in another.
Lois Erickson, partnership facilitator for the Papillion-La Vista School District, said Susan Knott, a member of the La Vista Community Foundation's Board, asked if the district could provide one card for each person attending the event.
The cards are filled with drawings of waving flags, Army tanks, eagles and soldiers in uniform. Some children made references to their own families, with lines such as "my grandpa served a long time ago" or "did you know my father is in the Army?"
The cards come from all grades and represent most of the district's elementary schools.
Leah Hoins, executive director of the La Vista Community Foundation, said Knott came up with the idea for the cards as a way to create a stronger sense of community.