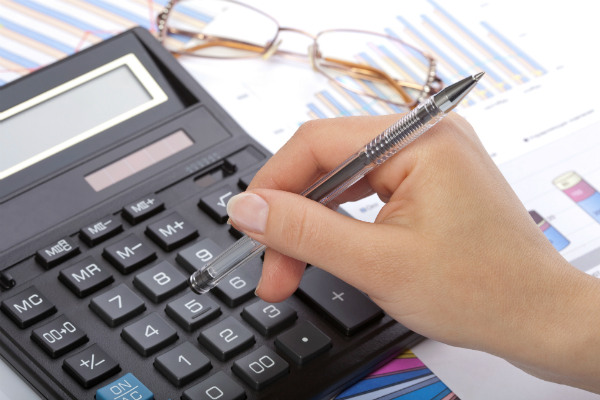 MALCOLM, Neb. — Jared Michl, like a lot of other high school seniors, had never really thought about things like balancing a checkbook or managing money.
Now he's learning all about money matters in his economics class at Malcolm High School, but his education is coming with a twist. Beyond lectures and books, he's learning through video animation, 3-D gaming and social networking.
"I didn't have any experience with money coming into the class," Michl said. "But this new program is really easy, and it teaches valuable things I'll need for the future."
The program Michl is talking about is a new interactive, Web-based system developed by EverFi Inc., a Washington, D.C., education technology company. This financial literacy initiative was made possible by the Nebraska Educational Savings Trust (NEST) Financial Scholars, which is providing the $50,000 needed to run the program over the next five years.
Seventeen Nebraska school districts introduced EverFi's program into their schools this fall, while 42 others have slowly developed the program over the past year using local banks as sponsors.
The EverFi program is offered in 10 modules and covers more than six hours of interactive programming. Each module starts by testing what the students already know. They then end the module with a test to see what students have learned.
"This is an easy way to supplement things that students all need to learn," said Chris Lewandowski, Michl's economics teacher at Malcolm.
Lewandowski is only in the beginning stages of using EverFi's programs, as are most of Nebraska schools using the system.
For the past couple of weeks, Lewandowski has lectured for four days, then had students complete one of the 10 modules on Friday. It normally takes students 30 to 45 minutes to complete a module.
The program doesn't need to be completed on a regular basis, said Lewandowski, who first heard about it a week before classes started on Aug. 15. He can have his students complete the 10 modules any time within the semester.
"It's really hands on, so I use it on Fridays because it's a nice, fun way to end the week," Lewandowski said.
So far, student reaction has been solid, Lewandowski said.
Evan Beckman, another senior in Lewandowski's class, took a personal finance course when he was a freshman, but he said the EverFi system is helpful in reviewing the concepts Lewandowski teaches throughout the week.
"A lot of it is really just common sense, but it really makes you think about some things you wouldn't have thought of before," Beckman said.
Students like Beckman and Michl also have an added incentive to finish the EverFi program: If the program is completed successfully, students can become eligible for scholarships, some as high as $5,000.
Michl buys most of his own clothes and plans on paying his own college tuition when he goes to the University of Nebraska-Lincoln next year.
"Some extra money would be nice to have," he said.
---
Now it's your turn: Take the EverFi quiz
1. Your roommate forgot to pay a cable bill. It was entirely his fault, but your name is on the bill. Will this lower your credit score?
2. Why is your credit score important?
A. It heavily influences your approval for bank loans and credit cards.
B. It determines how much you will have to pay the government in taxes.
C. A credit score is important only for businesses, not individuals.
3. What is the numerical range for credit scores?
4. True or false? The FICO score is the most commonly used credit score in the United States.
5. How many free credit score updates are you entitled to each year?
6. What are the two biggest influences on your credit score?
A. Your SAT and grade point average
B. The number of credit cards and the number of bank accounts you have
C. Your payment history and your amount of debt