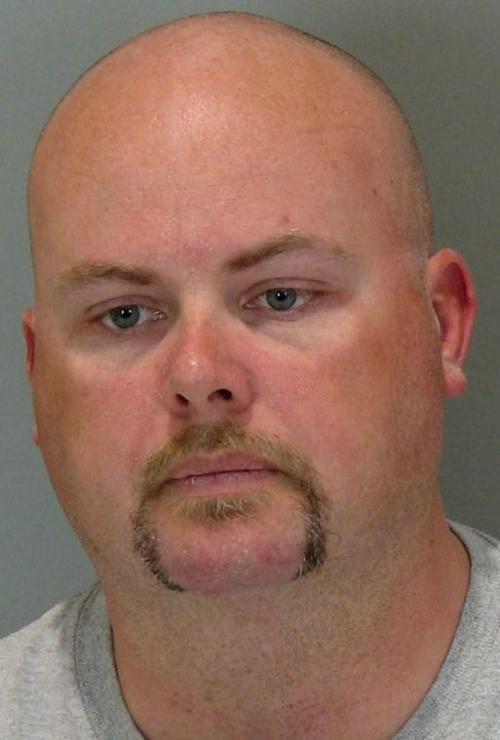 Perhaps most telling Wednesday was who wasn't in the courtroom as disgraced former Omaha Public Schools teacher Shad Knutson was sentenced to nine to 14 years in prison for an illicit relationship with a former middle school student.
The now-18-year-old had cried throughout the trial as she took the stand to describe how she once had, and still has, feelings for Knutson. The young woman was, at best, a reluctant witness against the former teacher she was in love with.
Such is the damage Knutson wrought with his illicit relationship. Douglas County Attorney Don Kleine and his chief deputy, Brenda Beadle, said the case is proof of why lawmakers outlaw relationships between adults and children.
Knutson was in his early 30s when, students say, he made sexual gestures and advances toward them. OPS administrators failed to take significant actions against him and failed to get Omaha police involved until after a fourth student, a student council member, complained that her teacher brushed his hands against her breasts and stuck a pen near his crotch, daring her to grab it.
Those girls including the victim that Knutson was convicted of having an illicit relationship with may have appeared to be adults physically, but they were children emotionally. Knutson preyed on that, Douglas County District Judge Duane Dougherty said.
Most galling, Dougherty said, is that Knutson used his position as a teacher to prey on his students.
"As a schoolteacher, you're in a very special recognized position in our society," Dougherty said. "There's a very special trust that's given to you in that respect. They give teachers a certain amount of trust and respect. They are vulnerable because of their age and where they're at. What's very disturbing to me is when a teacher uses their position to take advantage of minors."
Knutson must serve six years in prison before he is eligible for parole; absent parole, he must serve nine years in prison.
The girl had testified to a monthslong relationship in which she – then 14 and 15 years old – and Knutson talked long into the night. She said she had all kinds of feelings for Knutson. "Physically. Mentally. Anything. Everything."
In 10 months of 2010, the two exchanged more than 27,000 phone calls and text messages.
Most telling about Knutson's manipulation, prosecutors say, is that the girl called herself the instigator of the relationship.
"I am the aggressor in this," she testified. "I didn't want him to get in trouble. I feel like I shouldn't be here. I wanted to be in a relationship with him. I'm not saying he did anything that I didn't approve of."
Under state law, the girl didn't have the ability to approve. Knutson faced a mandatory minimum of three years in prison after a jury convicted him of the most serious charge: sexual assault by use of electronic communication device.
Also convicted of child abuse for asking the girl for lewd photos, Knutson faced up to a total of 55 years in prison.
Knutson's attorney, Douglas County Public Defender Tom Riley, tried to get the judge to throw out Knutson's convictions and grant him a new trial.
But Dougherty ruled there was sufficient evidence to support the jury's findings with respect to Knutson's last victim.
Riley told the judge that Knutson has suffered enough. He also called it "absurd" that legislators made it a mandatory minimum three-year prison sentence. He noted that even people convicted of manslaughter are eligible for probation.
"His life is ruined," Riley said. "His career is over. He's going to be labeled a sex offender for 25 years. Good luck in the future. That's enough. It's more than enough."
Kleine responded with a simple retort.
"Then he shouldn't have done it," he said. "It's very obvious what the Legislature thinks of this kind of conduct by the fact that they made this a mandatory minimum sentence."
A jury acquitted Knutson, who was fired by OPS, on allegations that he made lewd comments, touched or otherwise sexually harassed three other underage students. Jurors said that the girls' stories were credible but that OPS administrators' delays in reporting the allegations hampered investigators' ability to collect corroborating evidence.
OPS has since changed its policy and now requires staff members to immediately refer abuse allegations to police.
Another notable absence from the courtroom: Knutson's second wife – with whom he had a daughter after these allegations came out. That wife filed for divorce last month.
The mother of the student council member sat in the back of the courtroom and watched as Knutson was escorted out in handcuffs and leg shackles. Crying, she thanked prosecutors afterward.
Be the first to know
Get local news delivered to your inbox!