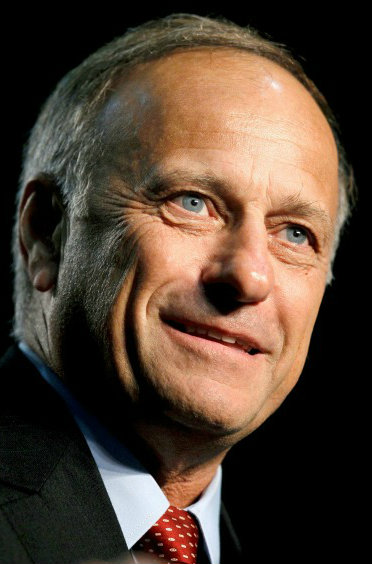 House Republicans plan to vote on legislation next week that would push millions of people off federal food aid programs that have been rapidly growing since the economic downturn.
Backers say they want to curb waste and abuse by cutting $40 billion over 10 years from an array of nutrition programs.
"I think a lot of our members want to finally make real reforms to the food stamp program," said Rep. Steve King, an Iowa Republican and senior member of the House Agriculture Committee, which has jurisdiction over the programs.
He said the goal is to "ensure that while you have a safety net, you shouldn't be giving welfare benefits to people who are able-bodied and capable of getting a job who just choose to continue to get food stamps when they can actually go and work."
Almost 48 million people in 23 million U.S. households relied on the Supplemental Nutrition Assistance Program, the official name for food stamps, the largest of the nutrition programs.
Monthly food stamp usage has risen more than 18 percent over the past four fiscal years, according to data compiled by Bloomberg.
Republicans have said their measure would cut spending over the next 10 years by tightening eligibility requirements. A $40 billion reduction would represent about a 5.2 percent cut in federal dollars over that period.
The bill would end benefits to as many as 6 million low-income people, according to a report from the Center on Budget and Policy Priorities, a Washington-based group that studies the government's impact on low- and moderate- income families.
Earlier this year, House Republicans sought to cut $20.5 billion over 10 years from nutrition programs. That bill was defeated in part because Democrats balked at food stamp work requirements and in part because some Republicans said the food cuts were too small.