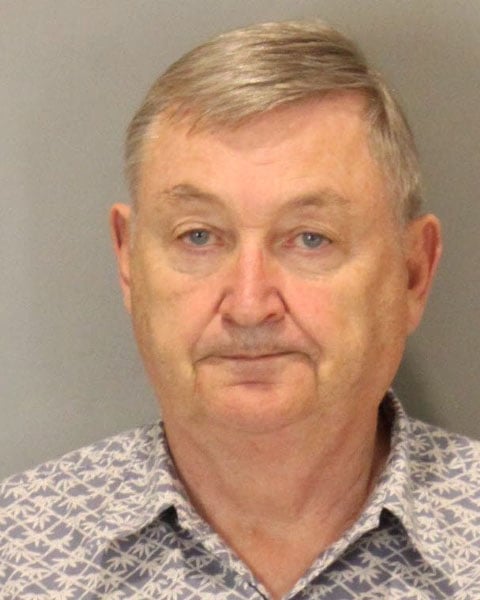 Three FBI agents arrived at Sav-Rx Inc.'s Fremont, Neb., headquarters at 4:15 p.m. on a Thursday as James R. Barta, the pharmaceutical company's president, was preparing for a meeting.
Barta came down from his second-floor office and was handcuffed in a conference room near the reception area.
He turned to his daughter, also an executive at the company, and said, "You need to call the attorney."
The agents told Barta, then 70, he was a "small fish" and should do himself a favor and talk.
Barta was interviewed for 90 minutes as the agents played audio recordings of his conversations that would form the basis of a grand jury indictment in June 2012 that charged Barta and two others in a public corruption case based on a fictitious deal created by the FBI and federal prosecutors.
A jury found Barta and two other men guilty of conspiracy to commit bribery after a trial in Chicago in July. Barta is scheduled to be sentenced Tuesday in U.S. District Court. He could receive up to five years in prison and a $250,000 fine.
Attempts to reach Barta, who has been free on bail pending sentencing, were unsuccessful. Joseph Duffy, his Chicago attorney, did not return a message.
Barta's fall began to unfold with the help of an FBI informant. After seven months of cryptic telephone calls and lunch meetings, the bribery conspirators and an undercover FBI agent met June 22, 2012, to seal the deal at a Village Inn restaurant in Omaha.
There, Barta provided the initial payment — a $6,500 check the men referred to as good faith money — to the FBI agent. Barta thought the agent was a middleman with connections to a government official in Los Angeles who had the power to influence contract decisions.
The bribe would put Sav-Rx, a national provider of managed-care prescription drug services, in a strong position to win a contract to do business with the Los Angeles County government. Everyone at the table would get a cut of the potentially lucrative profits. Barta stood to earn more than $400,000, according to federal prosecutors.
Why would Barta, worth millions, sign on to a bribery scheme?
Prosecutors and defense lawyers appear to agree that Barta was not motivated by a desire to make money for himself.
"I don't care how much money we make," Barta said in one of the recorded conversations. "At this stage in my career, I could give a damn — or less ... but I'd like to see Gus do something. You know Gus. Gus has always been a day late and a dollar short his whole damn life."
Gus is Gustavo Buenrostro, a Barta associate and former Sav-Rx employee. Also involved in the conspiracy was Ambrosio Medrano, a former Chicago alderman. Sav-Rx already had a contract with Cook County, Ill.
"Barta had virtually no need for the income he expected to receive from his crime. He's worth millions of dollars, and he has a number of large companies, two planes, and large homes," prosecutors wrote. "But even that extreme wealth didn't prevent him from seeking more money through a corrupt deal."
The outlines of Barta's early life are filled in by his attorneys in a court document. He was born in Red Cloud, Neb., to a plumber and a teacher.
At 10 he got a job at the town drugstore, and he became an all-state football player at Red Cloud High School.
He married Lynn, his high school sweetheart, in 1962 while at the University of Nebraska, where he earned a pharmacy degree. He served in the Air Force for four years, and he opened a drugstore that would become the Sav-Rx corporation in Fremont.
In the late 1990s, as Sav-Rx thrived — the government referred to the company as a $1 billion business — Barta began farming, and now owns what his attorneys call one of the largest cattle ranching operations in the nation.
The value of the fictional contract that Barta signed is in dispute. It is a critical question, because federal sentencing guidelines use the value of financial benefit of the crime in the calculation.
Barta's lawyers argue that the bribe is limited to the $6,500 check, because the contract did not exist. Everything else, they say, is "wholly speculative." The contract "was never put out for bid, was never awarded, might never have been awarded, and, even if awarded, might never have been profitable."
Prosecutors, however, told Judge John J. Tharp Jr. that the advisory guideline for Barta's crime is 60 months, which is the maximum penalty, saying Barta would have made hundreds of thousands of dollars.
Barta's lawyers are hoping to keep him out of prison.
They have proposed a probation-and-community service arrangement on the Winnebago Indian Reservation via its economic development corporation, Ho-Chunk Inc.
The Ho-Chunk CEO wrote to the judge that Barta could serve as a consultant to its health care arm, mentor students and assist in the management of its farmland. The Rev. Steven Boes, a former pastor in Winnebago who is the executive director at Boys Town, proposed the arrangement and plans to attend the sentencing hearing.
Barta's attorneys said he has led an "otherwise unblemished" life.
They point to the accounts of people who wrote to the judge on Barta's behalf, describing his benevolence. One letter discusses a Barta-funded children's clinic and preschool in the Dominican Republic that offers free education and nutrition. They also refer to his advanced age — he is now 71 — and his Type 2 diabetes.
As the Village Inn meeting neared an end, Barta prepared to write the $6,500 check and seal his fate.
"Who do I make this to?" he asked.
The agent said it should go to him personally, not to the agent's company, which Barta did not know was fictitious.
"We don't even want to know," he said.
Six days later, he was under arrest.