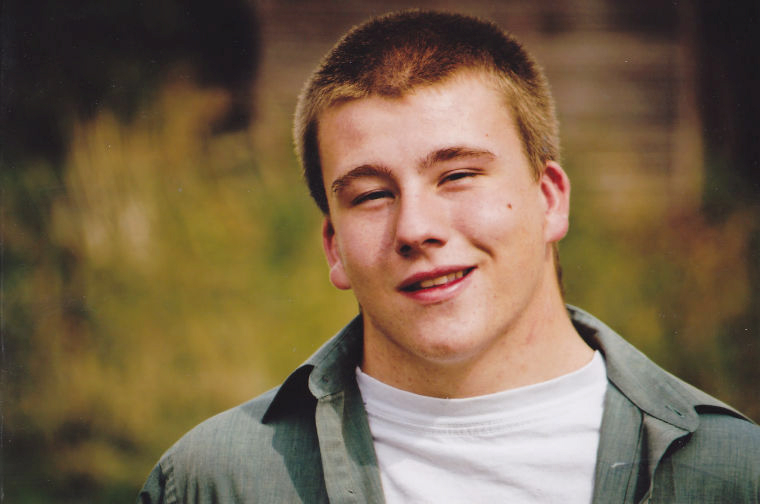 Friends and family are shocked after a Greenwood teen didn't wake up from a nap on Sunday.
William Tucker, 18, better known as Billy, was found dead at a friend's Waverly home after a night of drinking, said Lancaster County Sheriff Terry Wagner.
Tucker spent Saturday night in Lincoln at a party. Tucker was still intoxicated when he returned to Waverly with three friends about 8:30 a.m. Sunday, Wagner said.
He decided to take a nap in a bedroom at his friend's house in Waverly, Wagner said. A girl at the house wasn't able to wake Tucker about 1:45 p.m. Waverly Fire and Rescue pronounced Tucker dead at the scene. Wagner said there were no visible signs of trauma.
Preliminary results from an autopsy performed Monday did not reveal a cause of death, Wagner said. Authorities will wait for toxicology and final autopsy results to determine how Tucker died.
Tucker leaves behind his parents, Steve and Kelly, and his twin brothers Jordan and Larry.
Cash Campbell, 18, can't believe one of his best childhood friends is gone.
Tucker's future was bright, Campbell said. He wanted to become a nurse. He planned to attend Southeast Community College in January.
It doesn't seem possible that Tucker could have died less than a year after they graduated from Ashland-Greenwood High School, Campbell said.
The boys became friends soon after Tucker's family moved to the Ashland area in 2005.
"He always had a smile on his face and could make people laugh," Campbell said.
Tucker and Campbell worked together at Subway. They also played football and wrestled.
Campbell reminisced Monday about good memories on the football field. He remembered one time when Tucker sat down to tie his shoe during a game in the middle of a play.
"The coach was yelling at him to get up, but Billy wanted to make sure he didn't trip and fall," Campbell said. "It was hilarious."
They watched football when they weren't playing it. Tucker loved the sport and was usually decked out in Husker red, Campbell said.
Tucker cried from excitement when he got to meet Nebraska football players during a signing day at Memorial Stadium, Campbell said. His brother, Jordan Tucker, asked his Facebook friends to wear red Tuesday to honor Billy.
Tucker and his father, Steve, bonded through martial arts, said James Rosenbach, their instructor. Tucker and his father also taught classes.
"Billy always went the extra mile to help the younger children," Rosenbach said.
Tucker was a good kid and worked hard. Rosenbach said. That's why Rosenbach said he plans to start a scholarship in Tucker's name.
"He was strong and an excellent kicker and striker," he said.
Billy's death isn't the first personal trial the Tuckers have faced in recent years, Rosenbach said. Tucker's mom, Kelly, has battled cancer.
"His family has been through a lot," Rosenbach said. "It's such a tragedy to lose your son. He had so much life left to live."
This report includes material from the World-Herald News Service.