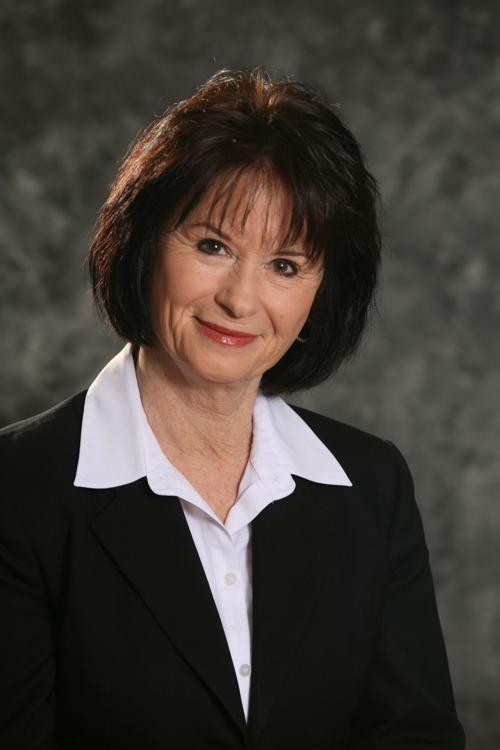 Cindy Smilley's legacy can be seen in parks, streets and on trash cans all over Omaha.
"Almost all of the trash cans in the parks say 'Keep Omaha Beautiful,'" she said.
KOB's executive director talked about her work like a proud mother talks about her children: describing events, projects and programs all in vivid detail — and all with a big smile.
"I love my job," she said as she sat in her office, flipping through a scrapbook of photos taken at various Keep Omaha Beautiful events.
After 25 years at the helm of Keep Omaha Beautiful, the former art teacher said it's time to pass the torch. Soon, a search committee will begin looking for a new director.
She just has one requirement of her successor:
"They have to have a loving heart for the people and the city of Omaha," she said. "They have to have a desire to make it the best it can be."
Smilley, who first started working for Keep Omaha Beautiful in 1990, will stay on as the organization's executive director through December.
After that, she has lots planned in retirement.
"I will do lot of art and hold an art show down the line," she said. "I will take care of my grandkids, who are ages 4 and 7. I will do things I did as a child like riding my bike and looking for rocks and fossils. I will take sentimental journeys to where my family came from in Iowa. Am I scared? Yes. I want to make sure I have enough to do and don't want to waste time."
Prior to her work at Keep Omaha Beautiful, Smilley taught art in the Council Bluffs School District and at Omaha Mercy High School. She left the classroom to become the program director for the Great Plains Girl Scout Council.
It was through her work with the Girl Scouts that Smilley got to know Mary "Deanie" Anderson, who was the head of Keep Omaha Beautiful at the time. When Anderson died in 1990, Smilley was chosen from among 75 candidates to lead the organization.
Building up Keep Omaha Beautiful was an immediate goal, Smilley said. The organization's headquarters was moved from the Omaha Stockyards area to the Mayor's Office.
"Many people think we are a city-run organization, but we are not," she noted. "Keep Omaha Beautiful is actually under the umbrella of Keep America Beautiful. We work closely with the mayor's office, public works and parks and recreation, but we are not funded like a city office is."
Over the last two and a half decades, Smilley and the Keep Omaha Beautiful board of directors have worked to improve finances for the organization. In 1990, Keep Omaha Beautiful received $25,615 in donations and earnings, Smilley said. In 2014, it received $305,631.
Smilley also worked to start the organization's membership program. As part of that endeavor, she recruited the assistance of many of Omaha's largest corporations.
Environmental education became a large part of the mission and Keep Omaha Beautiful held many workshops, teacher education programs, ecology day camps and visited many local classrooms.
"I am very proud of our environmental education program and other programs that have stood the test of time," she said.
One of her first major undertakings as director was the first Abbott Drive beautification project.
"It was a mess," Smilley said. "There were weeds everywhere, trash scattered all over the sides of the roads. It wasn't a good way to introduce people coming from the airport to Omaha."
Teamed with the Peter Kiewit Foundation and local corporations, Keep Omaha Beautiful worked to clean up and plant trees along Abbott Drive. The groups teamed up again for a median beautification project at 90th Street and West Dodge Road.
Working with businesses and other community programs have helped expand Keep Omaha Beautiful, Smilley said.
For example, Metropolitan Utilities District provided flower seed packets to Keep Omaha Beautiful to distribute to community organizations as part of water conservation efforts. MUD also participates in Keep Omaha Beautiful's World O! Water Festival, which is for kids and families to learn about Omaha's water quality. The event includes food, games, fishing, canoeing and more.
Tracey Christensen, MUD director of communications, has worked with Smilley on various projects in the past and recently joined Keep Omaha Beautiful's board of directors.
"Through her talent of networking with volunteers, organizations and business leaders, Cindy has spurred collaboration and partnerships to improve the quality of life in our community," Christensen said. "I will miss her positive energy and sense of humor."
Smilley said one of her favorite programs is the organization's Helping Hands initiative, which helps elderly and disabled residents with yard clean up in the spring and fall.
She also spearheaded a program that helps homeless people.
"We looked at the homeless community as a way to give minimum wage in exchange for litter clean up work," she said. "This gave purpose of life and a little money in the pockets of those who really needed it."
And she started an annual "thank you" breakfast event for city sanitation, recycling and yard waste employees.
"I have such wonderful memories of our board and the great supporters of Keep Omaha Beautiful who tirelessly strive, every day to do the best for our city," she said. "My greatest memory will be how lucky I was to have been hired for this wonderful job that I have loved."