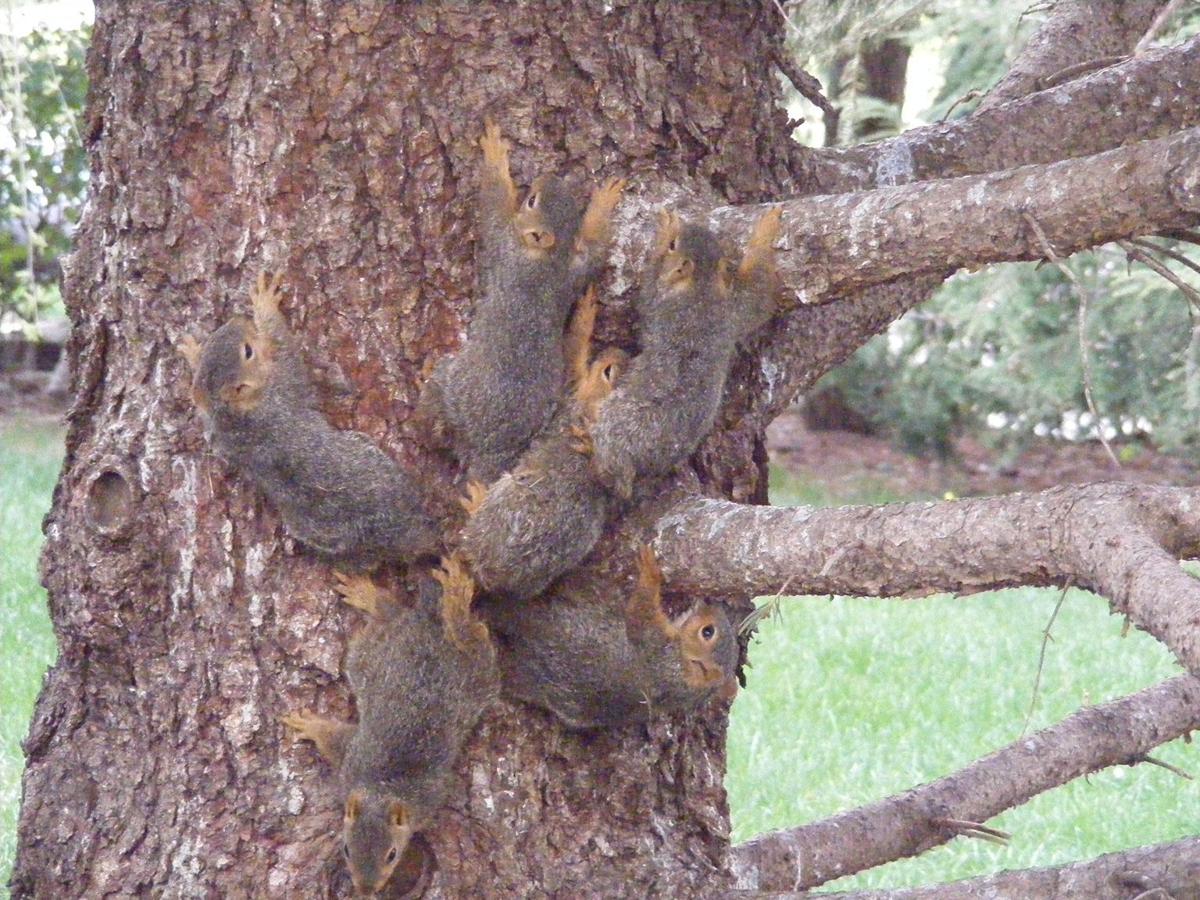 Laura Stastny has a skill few others share: untangling squirrel tails.
And the local wildlife expert got a chance to use it last week.
Six baby squirrels were found last week in Elkhorn with their tails tangled together, so much so that they became a six-headed animal cluster.
Stastny, executive director of Nebraska Wildlife Rehab, said their tails got stuck together because of tree sap. Then their tails became knotted as the eight-week-old squirrels wrestled around in their nest.
She said it wasn't the first case of tangled squirrel tails her group has dealt with. The rescue group gets one such case every year or two.
Tree sap is often involved. But sometimes string ends up in a squirrel nest and that causes the tangle, Stastny said.
She did the untangling at the rescue group's center in Fort Calhoun.
She gave the squirrels a mild painkiller and covered them with a towel during the untangling, because they would be calmer in the dark.
First she snipped away the sap-covered fur that initially glued them together. Then she untangled the six tails like you would a ball of knotted twine.
The squirrels are all doing fine, she said, although several of them will need surgery to remove parts of their tails that were damaged while tangled.
Check out 42 stories that built, defined and characterized Nebraska
The World-Herald has gone back through the archives and uncovered stories that define not only the Omaha area, but the entire State of Nebraska.
She expects that all of them will be released back into the wild in a few weeks.
She said it was fortunate that someone noticed the squirrels having a problem and called the Nebraska Humane Society, which then turned the animals over to the rescue group. If they had remained tangled they would have either starved to death or become an easy meal for a predator.
The squirrel rescue started when Craig Luttman heard screeching outside his Elkhorn home last week. When he investigated the noise he saw the six squirrels on a pine tree with their tails tangled together.
"It was like a tug of war," he said. "All were going in different directions."