Omaha baker Gerda Bailey survived war and an unpredictable path which took her from southern Germany to midtown Omaha. She had hoped to survive her most recent challenge — failing health — at least long enough to find a new taker for her namesake bakery and restaurant on Leavenworth Street.
But the 83-year-old, whose grit, humor, generosity and delicious doughnuts made her a beloved midtown fixture, could not survive that. She died Wednesday night at Brookestone Meadows. A funeral Mass will be held 10 a.m. Tuesday at St. Margaret Mary Catholic Church.
"She had a huge heart," said daughter Kim Reefe, whom Gerda adopted when Kim was about 2 in a dramatic story that includes neglect and a husband Gerda later divorced. "She made sure I had everything I needed. She saved my life, period."
Kim had grown up in that bakery at 5180 Leavenworth St. And after her mother passed away, Kim returned there in the dark early-morning hours Thursday to begin telling the bakers and morning employees that her mother — who was by extension mother to all of them — had succumbed finally to chronic obstructive pulmonary disease.
Kim had gone to Gerda's for the same reason so many have — for comfort.
Gerda's, which opened as usual Thursday morning, is above all a comfortable place. Regulars warm the stools around the bakery's U-shaped counter. They serve themselves coffee and read the paper and talk about the day's events.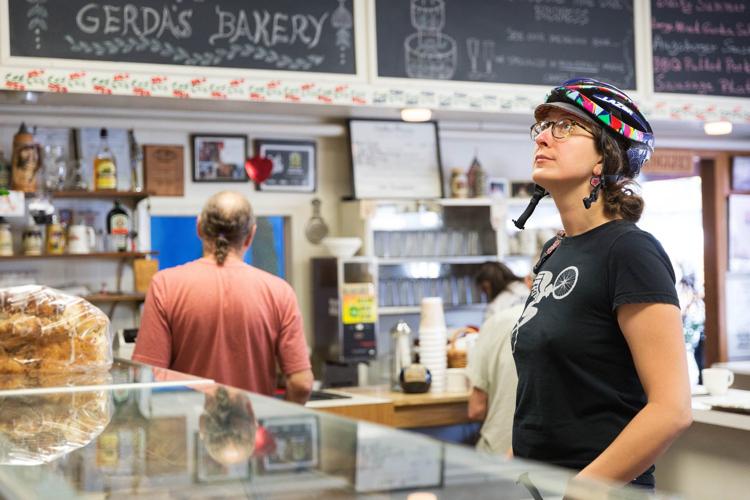 When one customer said Gerda's reminded him of his grandma's, it was easy to see why: bright lights, white Formica counter, cluttered shelves, newspaper clippings and photos tacked up everywhere. A ringing phone, a humming, sweet-smelling kitchen, a line of people eager for food cooked with love.
Cream-cheese Danish. Sprinkle doughnuts. Glazed twists. Pecan rolls. Then there's heavy German fare like sauerbraten and schnitzel. Gerda's is one of the only German restaurants left in Omaha. In that regard, the business is a survivor, too.
And it still can be. Gerda's family is looking for someone who would be willing to buy the business. That was Gerda's intention before she died. In a hospital interview, Gerda said she hoped to find someone who had the financial ability, moxie and willingness to "take it over the way it is."
Those interested should know that Gerda didn't own the building that houses her restaurant and bakery. Barry James of Sweetbriar Syndicate owns the property with his family and said he would be working with Gerda's family to determine what happens to Gerda's.
What would a buyer of Gerda's get? Decades worth of baking equipment, including the giant Hobart mixer that stirred countless cake batters, the vinyl-covered stools and cozy counter, the glass display cases and plastic trays, the lace window curtains and gumball machines, the tables, the chairs, the recipes for Black Forest Cake and the sauerbraten.
Gerda's also comes with a loyal customer base and loyal staff who remember faces, names and orders, like the fact that my brother Kelly gets glazed twists when he brings his boys there.
Most of all, Gerda's offers this: a story.
This story begins in Augsburg, a city in southern Germany where Gerda was born in 1935 as Hitler was ramping up the German military.
The first decade of her life was war. Her family home was bombed three times. She hid in bunkers. She didn't get much chance to attend school.
After the bombs stopped falling, Gerda faced other challenges. She had to live in orphanages. Gerda, then age 11, learned early that survival rested on her own shoulders.
"You survive," she had told me in her hallmark German accent. "Believe me, you survive. I guess that's what gave me the guts to keep going."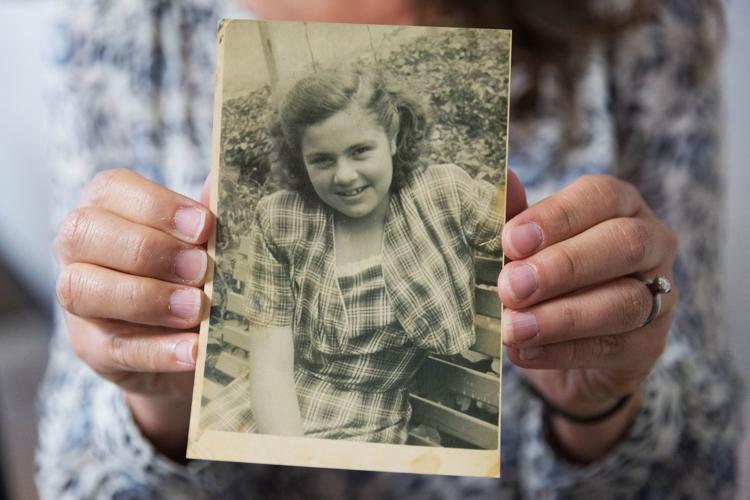 Gerda finished high school. She worked in a radio factory and was hospitalized at 19 for lead poisoning. She worked in a sewing factory doing piecework. She met and married a U.S. soldier stationed in Augsburg, John Bailey. Gerda knew no English. Bailey knew little German.
They had two sons: Pete and Karl. When Bailey got transferred stateside, the family landed in North Carolina. There Gerda found work at the Colonial, a grocery store in Fayetteville. She washed dishes in the bakery.
"Within six months," she said, straightening up in the hospital chair, "I run it."
Gerda started with German breads and frozen doughs.
"Then I learned to make my own wedding cakes," she said. "I had never decorated a cake in my life."
Gerda's marriage to Bailey ended. She married again, to Henry Cox, who was in the Air Force.
Unbeknownst to her, Cox had been married previously to a Korean woman he'd met while stationed overseas. They had a toddler daughter. Gerda got this news when her phone rang in North Carolina.
"Some lady called me at home. I'm Mrs. So-and-So, and I've got this little girl here. She's here. She's getting not treated very well. She's crying a lot," Gerda recounted.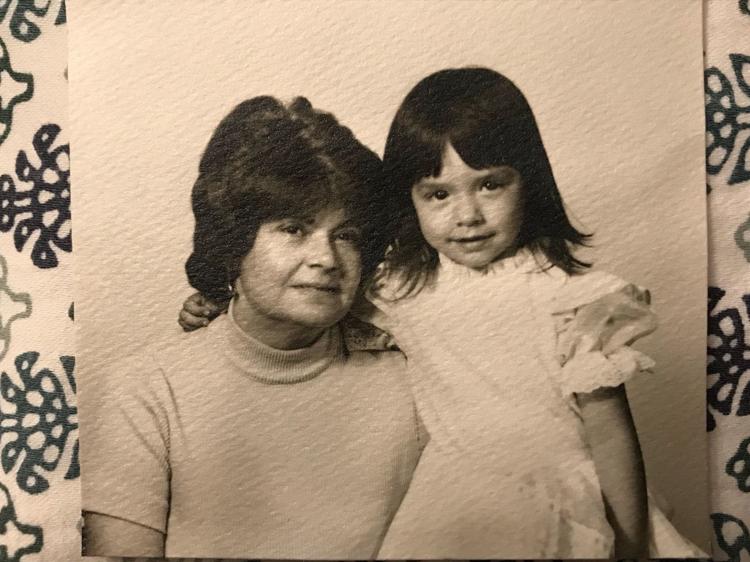 This phone call changed Gerda's life and most certainly Kim's. Gerda confronted her husband, hopped in the car and got Kim. She adopted her, and Cox got transferred to Offutt Air Force Base. Gerda left him about the time she was opening up Gerda's.
To get her loan, Gerda typed up a compelling pitch. She had worked in two Omaha bakeries, Rotella's and Emminger's. She'd explained how she'd managed a grocery store bakery in North Carolina. How she did everything from ice the cakes and clean the freezer to run payroll and manage the schedules. How she turned that bakery around, putting its books in the black.
That eight-year experience was so immersive, so responsibility-laden, so 24-7, it was as if, she typed to the bank, that bakery was "my own."
But it wasn't. And here she was asking the bank to help start her own place.
"I, Gerda Cox, 41-years-old," she had typed some 42 years ago, "am also asking for your consideration in making this loan."
She took on extra baking work to pay off her loan in seven years — a source of pride that stayed with her to the end.
Kim, now a married mother of two sons, marvels at how Gerda juggled child-rearing with running a business, which for a while included two bakeries. Kim would walk home from school at St. Margaret Mary's to the family's duplex on Leavenworth Street and to the bakery.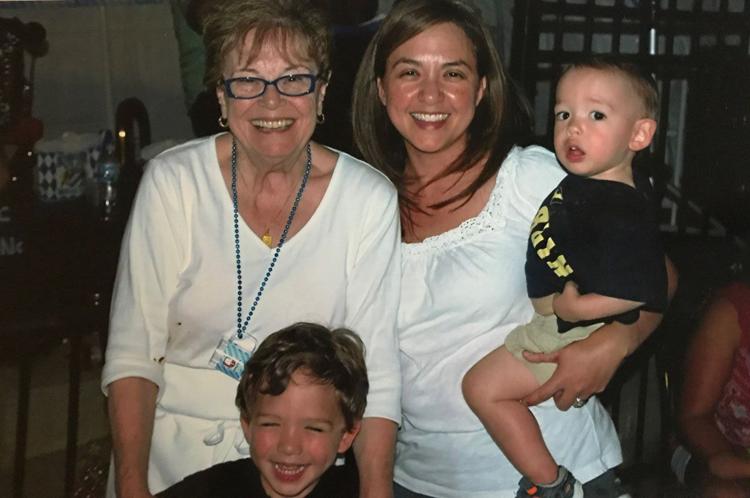 She would do her homework at a table there, sometimes aided by a nun friend of Gerda's who liked to ditch the habit on the weekends and go to casinos with Gerda. Gerda worked hard, but she also liked to have fun.
Gerda's Oktoberfest celebrations, which started with a grill and four tables outside the restaurant, became standing-room-only affairs.
Gerda would take friends to Germany. Gerda would make Thanksgiving dinners for sale, then open the restaurant to people with no place to go and feed them for free. She even invited a customer and longtime friend, the late Jim Ross, to move in.
Gerda's generosity impressed her landlord, James, who said Gerda was "without exception willing to help almost anyone without regard to her real ability to do so."
"She gave food and money to countless charities and individuals," he said.
She also offered comfort in her down-home bakery. It's why 91-year-old Tom Subject, a World War II veteran, has been coming every morning since he retired from Mutual of Omaha in 1985.
"Every day but Monday. They're closed on Monday," he said.
Pam and Tim Steck always pop into Gerda's before going to see their dentist across the street.
"We bring our toothbrushes," said Pam Steck.
Retired wildlife biologist John Kirwan comes twice a week from Bellevue. A weekday for "just a roll and coffee" and on Saturday for kolaches.
"It's a very calm, nice, quiet place," said Kirwan who in his old job studied endangered species on the Missouri River.
Wasn't this homespun, small business an endangered species, too?
"You don't want to see places like this disappear," he said, "because there are so few of them."
In addition to her daughter, Gerda is survived by her sons Pete Bailey, retired from the U.S. Air Force and living in St. Louis, and Karl Bailey, who lived with her and works at the bakery. She also has four grandchildren and two great-grandchildren.
Gerda is also survived by the memories of people she baked wedding cakes for, sold doughnuts to or worked with. Kim is asking for people to share those memories — business pitches are welcome, too — at gerdastories@gmail.com.
Gerda could not survive old age and bad health. But Gerda's can live on in her customers' hearts.
"You survive. Believe me, you survive. I guess that's what gave me the guts to keep going." — Gerda Bailey
Be the first to know
Get local news delivered to your inbox!