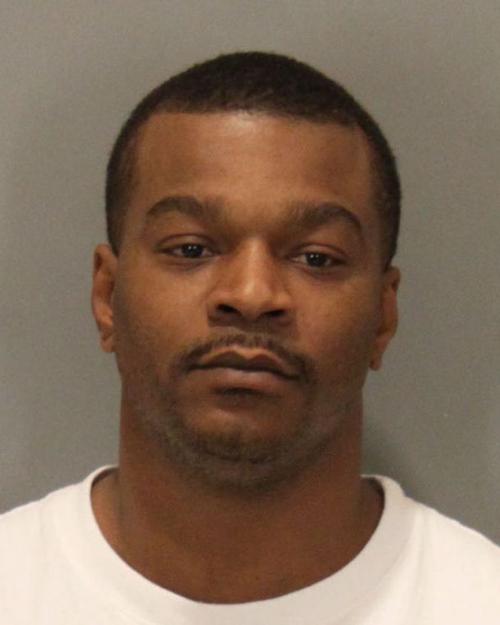 With a package of cocaine sitting in the office of a north Omaha auto body shop, Terrell Newman and Derrick Stricklin pulled out two handguns and pointed them at the shop owner and the cocaine provider.
They bound the men's hands with computer wire, bagged their heads and ordered them to the floor. Then each gunman fired into their heads — executing shop owner Carlos Morales and Bernardo Noriega.
But it was the man they bound and left alive — a go-between who helped Morales get the cocaine — who sealed the fate of Newman and Stricklin.
After hearing his testimony and comparing it to cellphone records and other circumstantial evidence, a Douglas County jury convicted each defendant of two counts of first-degree murder and several other charges.
The jury deliberated for six hours before finding Newman, 39, and Stricklin, 36, guilty of the Dec. 2 slayings.
As a clerk read the verdicts, Newman's mother doubled over and stumbled out of the courtroom, sobbing. She wailed in a courthouse hallway.
Newman and Stricklin shook their heads.
"Unbelievable," Newman muttered as he shuffled out of the courtroom.
Bottom line: Jurors believed the testimony of the go-between — Jose Herrera-Gutierrez.
Though he didn't report the matter to police until two days after the slayings, Herrera-Gutierrez had candidly laid out the drug deal. And he was definitive as he fingered Newman and Stricklin as the gunmen and described their actions.
He said he believed the only reason he survived is because he played dead after Stricklin put a bag on his head.
Newman's attorney, Dan Stockmann, and Stricklin's attorney, Jeremy Jorgenson, had questioned Herrera-Gutierrez's credibility and the plausibility of his account that he played dead.
However, prosecutors Tressa Alioth and Amy Jacobsen buttressed Herrera-Gutierrez's testimony with the account of Morales' girlfriend, Brenda Gibler. The Omaha woman said she overheard Morales talking on the phone in English and then later in Spanish as she drove him to the shop that Sunday, Dec. 2.
Those calls seemed to match records of numerous cellphone calls that morning between Morales and Herrera-Gutierrez, as well as calls between Morales and Newman and Newman and Stricklin.
And, investigators pointed out, most of the phone calls were transmitted through a cellphone tower on the property of the auto shop, 4010 Grant St.
Police also pointed to the fact that Newman moved his car, a Volkswagen Beetle, off the shop's property and put it in storage right after the killings.