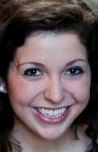 If you are one of those people who are sure our best is behind us and our worst ahead of us, one of those people bracing for the future, one of those people whose ability to laugh, to think, to feel is blowing away like Nebraska topsoil in a psychic drought, then let me kindly suggest a new cure for what ails you.
Tonight, walk inside the Harper Center at Creighton University. Buy a ticket. Squeeze into a seat next to hundreds and hundreds of amped-up high schoolers. Note that the auditorium is practically pulsating with energy before the team finals of something called Louder Than a Bomb: Omaha.
And then lean forward as an 18-year-old Duchesne senior named Gina Keplinger takes the stage.
She will read a poem. Yes, a poem.
And you will feel something. Yes, you will.
It may seem a bit unfair to hang some sort of generational millstone around the neck of one 18-year-old, but the truth is, Gina can handle it.
I know this because I watched her and nearly two dozen others take the stage last Sunday night at the Omaha Healing Arts Center.
She strode to the microphone as the Duchesne Academy's first poet in the team semifinals of Louder than a Bomb: Omaha, the wildly popular high school slam poetry contest.
Now, I want you to forget any silly notions you have about a poetry reading, and imagine this instead.
It is hot. It smells of teenager. The overcapacity crowd is cheering and booing and chanting, "SAC-RI-FICE! SAC-RI-FICE!" It is a poet's sweat lodge. It is a performer's lion's den. It is two electrodes smacked to your chest and 500 crackling volts fired straight to your heart exciting.
This was the scene as Gina began to read.
She had written this poem a month ago, written it in a way that writers dream of when they dream of writing.
It poured out of her, great gushing waterfalls of exactly what she wanted to say. One hour. Rough draft done.
She had read it to Duchesne creative writing teacher Kate Sommer, who serves as the school slam poetry team's moderator. She read it to Katie F-S, an accomplished local poet and a fantastic writer who serves as the Duchesne team's coach. She read it to her teammates, including her best friend, Mary Beth Becker.
And then she read it to herself, again and again, committed it to memory as she drove in her car and stood in front of the bathroom mirror and went to slam poetry team practice at 7a.m. three times a week.
And it's interesting: She read it nonstop and then pressed her coach and team to let her perform it, even though she knew that this particular poem wouldn't be one of her highest scorers.
The Louder Than a Bomb competition is a real competition, with judges. Four teams of four students competed in the Sunday semifinal – Duchesne, Bellevue West, Omaha Westside and Lincoln North Star. Only two teams advanced to this Friday's final. The score matters.
But Gina had decided she was performing this poem inside the poet's sweat lodge. She had decided she was going to block out the 200-plus cheering, booing, screaming, chanting fans.
She was reading this poem for one person, a lone woman who sat in the fourth row.
"You can find my Mama in these brassy, doorknob eyes of mine.
You can find my Mama tangled amid these Carrie Bradshaw curls.
You can find my Mama held together by these haggard hands.
In connect-the-dot constellations across these freckled forearms,
Floating in hot air balloon hips,
Dining within coffee craving lips,
There is more, far more, but the words on the paper do not do it justice. You had to be there as the room grew silent and we watched an 18-year-old high school senior lock her eyes firmly on her mother, Christie Keplinger. We watched as she personally delivered a love letter, every last line.
And then the crowd cheered, and the crowd booed the judges because Gina's scores were too low, and we stayed leaned forward in our seats because there were dozens more defibrillators to come.
Mary Beth, Gina's best friend, delivered my own favorite poem of the night, a personal piece about an eating disorder that uses the numbers of her declining weight, and then her increasing weight, as the narrative ballast.
("This is a teenager!" I wrote in my notebook.)
A girl from Westside charged head-first through a poem about her sexuality. Two boys from Bellevue West painted vivid, swirling, abstract paintings with their words.
("These kids have big brains and razor-sharp pens," I wrote.)
And then a girl from North Star stepped to the stage and began a poem about her deadbeat father, and it was too much, it was too raw, and she started crying and her friends started crying. I didn't write anything down because tears were dripping onto my notebook.
Duchesne won, and North Star also advanced to the finals, where this Friday they will face off against Omaha Central and Lincoln High.
But I didn't care about that at all as I walked out of the heat and back into the Omaha night.
For the past couple of days, these teenagers' words have been rattling in my head. Words about love and unrequited love and loss and fear and rape.
And they are still scrambled, so much so that I asked Gina how she explained Louder Than a Bomb to people who have never seen it.
"I can't give you the words," she said. "You physically have to be there in a seat to hear those poems and get in front of these kids and understand what's going on.
"You will hear things that make you think, that change your perspective, and that's so powerful." she said. "It is an experience. You have to see it."
You do. You do because these high schoolers represent that best of what's in front of us. You do because when you leave, you will feel something.