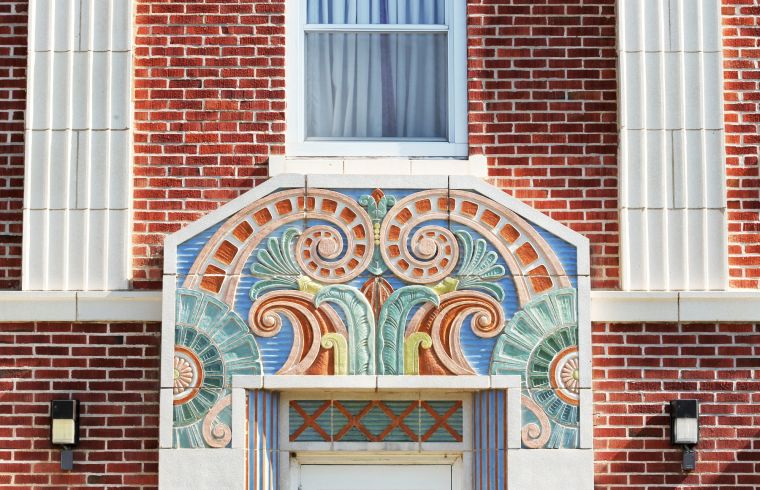 KEARNEY, Neb. — A citizen proposal sent to the U.S. Department of Veterans Affairs to renovate the current Grand Island Veterans Home rather than relocate to Kearney could create a problem, Gov. Dave Heineman said Monday at a Buffalo County Republican Party meeting.
"If the proposal creates confusion at the federal level, it could jeopardize federal funding," Heineman said to the group of more than 40 at the University of Nebraska at Kearney Alumni House.
The proposal from a number of Grand Island and Hall County veterans and community leaders suggests a $75million renovation of the Grand Island campus. It was sent to Veterans Affairs Secretary Eric Shinseki onSept. 26.
Grand Island Mayor Jay Vavricek said he was not involved in the proposal's development but was proud of the grass-roots effort.
On Tuesday, the Hall County Board voted 7-0 in support of the alternative proposal.
The proposal suggests renovating some buildings at the Grand Island home and replacing others. The new proposal asks for less than $30 million in federal funding. Building in Kearney will require more than $70 million in federal funds; the total cost of the Kearney plan is projected at $121 million.
Renovation is not a possibility, Heineman said, adding that the Grand Island proposal did not include remarks from an engineer on structural integrity and whether the repairs could be done.
"The most important thing to remember is that the veterans need a new home," Heineman said.
When asked about perfect scores given to the home by Veterans Affairs inspectors, Heineman said the scores reflected the quality of care given to the veterans, not the condition of the home.
The subject of eventually replacing the home was first raised by State Sen. Mike Gloor of Grand Island in October 2009. Gloor's push eventually led to a survey of the site in 2011, which called for its replacement rather than renovation.
In January 2013, the bidding process allowing communities to compete for the new facility was approved with unanimous support from the Legislature, including Gloor and State Sen. Annette Dubas of Fullerton.
Both are on the Home for our Heroes committee that submitted Grand Island's proposal in August and is now fighting the decision to relocate the home. The committee did not develop the proposal in question.
Neither Gloor nor Dubas was available for comment Tuesday. Two weeks ago, during a gubernatorial campaign stop in Kearney, Dubas said pitting communities against each other was the wrong way to replace the home.
Even if the proposal submitted by Grand Island doesn't complicate the funding process, Heineman said he worries that the government shutdown and looming debt ceiling debate could jeopardize funding.