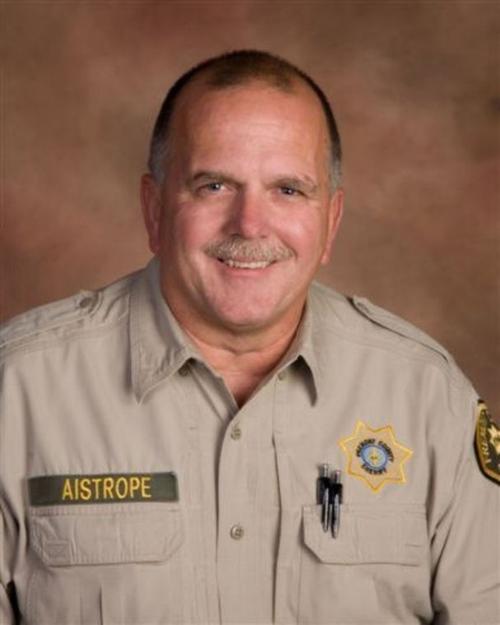 The Fremont County, Iowa, sheriff did a swap with a local firearms dealer last year, in apparent violation of state law.
Sheriff Kevin Aistrope provided more than 100 guns to a local firearms dealer. In return, the dealer upgraded eight military surplus M-16 rifles belonging to the Sheriff's Office, at no charge to the county.
The trade, arranged by Aistrope, is under review by the state auditor and differs from how other local enforcement agencies deal with guns in their evidence rooms.
Under state law, law enforcement officials wanting to dispose of seized and forfeited firearms must turn them over to the Iowa Division of Criminal Investigation's crime lab in Ankeny. There's no specific penalty for violating the statute.
Aistrope said the guns he gave to the dealer included some seized weapons — he doesn't know how many — as well as guns that citizens voluntarily turned in.
Local agencies have options for disposal of found or abandoned weapons, including selling at public auction, using them for their own purposes or destroying them, according to the Iowa Attorney General's Office.
Aistrope said the State Auditor's Office will address the matter in its annual audit of Fremont County, which is expected to be done in the next few weeks.
Tami Kusian of the Auditor's Office said she could not comment until the report is released.
Here is what Aistrope says happened:
He said the guns in question were stored in a room also used for interviews, and he had grown concerned about having them there. So, in February 2012, he traded about 110 guns to the firearms dealer. In return, the dealer upgraded the M-16 rifles, improving the barrels and installing folding stocks. Both the dealer and Aistrope estimate the value of the work at about $6,000.
"We wanted our rifles to be more compact if we go into building searches," Aistrope said. "We got $6,000 worth of upgrades to our weapons without spending a dime of taxpayer money."
He and the dealer said many of the traded guns were in poor shape. Citing inadequate record-keeping that may date to before his time as a deputy, Aistrope said he did not know how some of the guns came into the office's possession.
"A lot of them didn't even have tags on them to have any way to know where they came from," he said.
Aistrope has been sheriff since 2009 after joining the office in 1987 as a deputy. Former Sheriff Steven MacDonald, for whom Aistrope was chief deputy, said an inventory of the weapons was done in 2005 or so. But Aistrope said the inventory didn't indicate the source of many of the guns.
The dealer said he destroyed about 35 guns and traded the rest or sold them for parts. The weapons were sold only to people known by the gun dealer and who had proper permits, he said.
Aistrope and two of his deputies bought some of the weapons for what the sheriff said was market value. Aistrope bought several weapons for $1,100, including three .22 caliber rifles.
The deal raised eyebrows for Aistrope's challenger in his November re-election bid, David Dreyer of Shenandoah. Aistrope easily defeated Dreyer, earning 79 percent of the vote.
Dreyer, a former Fremont County deputy and Tucson, Ariz., police officer, raised the issue with state auditors.
"How good the deal was doesn't matter if you aren't supposed to do what they did," Dreyer said.
He also questioned whether the county actually got a good deal in the exchange.
"They didn't get an appraisal. They didn't get any bids from any other dealers, and the guns are gone now," Dreyer said.
Pottawattamie County Sheriff Jeff Danker said his office turns over all confiscated, found and turned-in weapons to the state crime lab. His understanding is that those guns are supposed to be turned in to the state.
"If there is a weapon we would want to use for law enforcement purposes, we can request to get that back," Danker said.
Victor Murillo, a firearms specialist with the state crime lab, said the crime lab keeps many of the weapons to be used for reference in criminal investigations. Others are ground up and recycled by a Des Moines recycling company, Murillo said.
Aistrope said that, going forward, his plan will be to turn over all weapons held as evidence to the state crime lab.