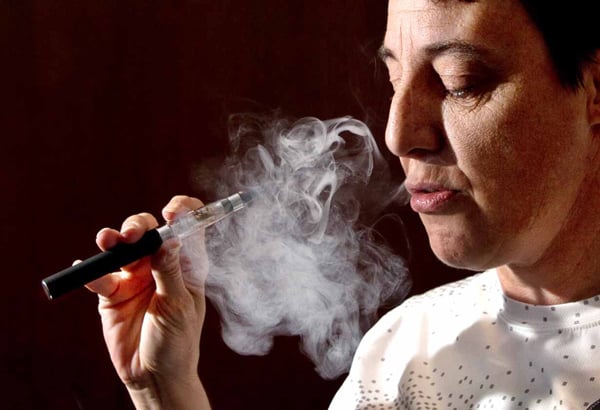 DES MOINES, Iowa (AP) — Dozens of new laws aimed at Iowa corn growers, gift card recipients, electronic cigarette retailers and others will go into effect on Tuesday.
One new measure will allow patients with intractable epilepsy to be treated with cannabidiol, an oil derived from marijuana.
State Sen. Joe Bolkcom, D-Iowa City, said Friday that an interim legislative committee will oversee the law's implementation. Bolkcom said he hopes lawmakers will have a discussion about the use of cannabis to treat other medical conditions, such as cancer, HIV and multiple sclerosis.
"This is an important first step going forward," he said.
Here's a list of major legislation:
Corn Check-off: Iowa's corn production check-off can be increased from 1 cent per bushel to a maximum of 3 cents per bushel. Any increase would require approval in a referendum of corn growers.
E-Cigarettes: Iowa will regulate so-called e-cigarettes as it does other tobacco products. For instance, the law forbids Iowa retailers from selling alternative nicotine and vapor products to minors. It also prohibits e-cigarette sales through vending machines, and bans sampling within 500 feet of a school.
Drones: The state and local governments will be prohibited from using unmanned aerial vehicles to enforce traffic laws.
Gift Certificates: Recipients will be allowed to use them indefinitely, and businesses that issue them will no longer have to track the unspent balance or forfeit the unspent amount to the state treasurer.
Teacher-Student Relationships: Teachers who engage in relationships with former students could face disciplinary action by the Board of Educational Examiners.
Pet in Domestic Orders: The law will let household pets be included in protective orders stemming from domestic violence.
Human Trafficking: Minors forced into prostitution will receive assistance from the state Department of Health and Human Services, instead of being prosecuted. The law will also extend the statute of limitations for sexual exploitation of a minor from three years to 10 years after the victim turns 18.
Copyright 2014 Associated Press. All rights reserved. This material may not be published, broadcast, rewritten or redistributed.