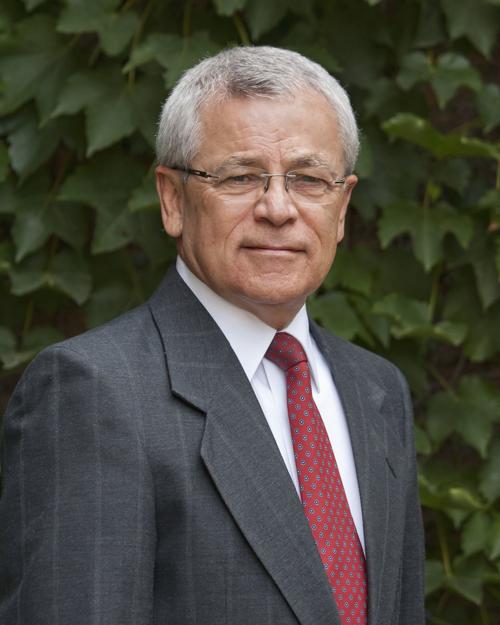 LINCOLN — By the time law enforcement can respond to a school shooting, it's usually too late, said State Sen. Steve Halloran of Hastings.
That's especially true in rural communities, Halloran said, where a sheriff's deputy or police officer might be miles away.
"The damage is done in two to three minutes, so if you don't have someone there prepared to defend the school, law enforcement ends up putting toe tags on bodies and writing reports," he said.
On Wednesday, Halloran introduced the latest effort to allow teachers and school staff to bear concealed handguns — and it attracted immediate pushback.
Sign up for World-Herald news alerts
Be the first to know when news happens. Get the latest breaking headlines sent straight to your inbox.
Halloran's Legislative Bill 343 would give school districts, colleges and universities the option of permitting school personnel, after passing a state concealed carry class, to carry a handgun on campus.
Halloran said he introduced the measure, titled the School Safety Rapid Response Option Act, because it's a common-sense approach to the problem, especially for rural schools. It was not, he said, introduced on behalf of any school or for the powerful National Rifle Association, which contributed $500 to his 2016 campaign.
The idea of arming school staff is not new, but it gained new attention after the February 2018 killing of 17 students and staff members at a high school in Parkland, Florida. President Donald Trump has supported the idea.
A year ago, Gov. Pete Ricketts, who has been backed by the NRA, told Omaha TV station KETV that he was "not opposed" to arming teachers, but felt that a general conversation about school safety was needed.
Putting guns in the classroom has prompted fierce pushback from many educators and gun control advocates.
At a legislative hearing in September, a representative of the Nebraska Association of School Boards testified that school districts might not use the option of arming teachers.
The Omaha Public Schools board voted last year to oppose allowing teachers to carry guns in schools.
Vaccaro said there's a big difference between the hundreds of hours of gun training provided to law enforcement and the eight- to 16-hour courses required to obtain a state, concealed carry permit.
"There's just no comparison," she said, adding that there's no proof that arming school staff will make schools safer.
Her group, Vaccaro said, supports "red flag" policies that allow judges to take guns away from people deemed to be dangerous. Thirteen states have such laws, and a red flag bill has been introduced in the Nebraska Legislature this year by Lincoln Sen. Adam Morfeld.
In 2014, then-Sen. Mark Christensen of Imperial offered a proposal similar to the Halloran bill. It faced staunch opposition from education groups, and never advanced to debate by the full Legislature.
Halloran's bill is expected to face a tough road in advancing from the Legislature's Judiciary Committee to debate by the full Legislature.
"It will create a healthy conversation," the senator said.
Be the first to know
Get local news delivered to your inbox!