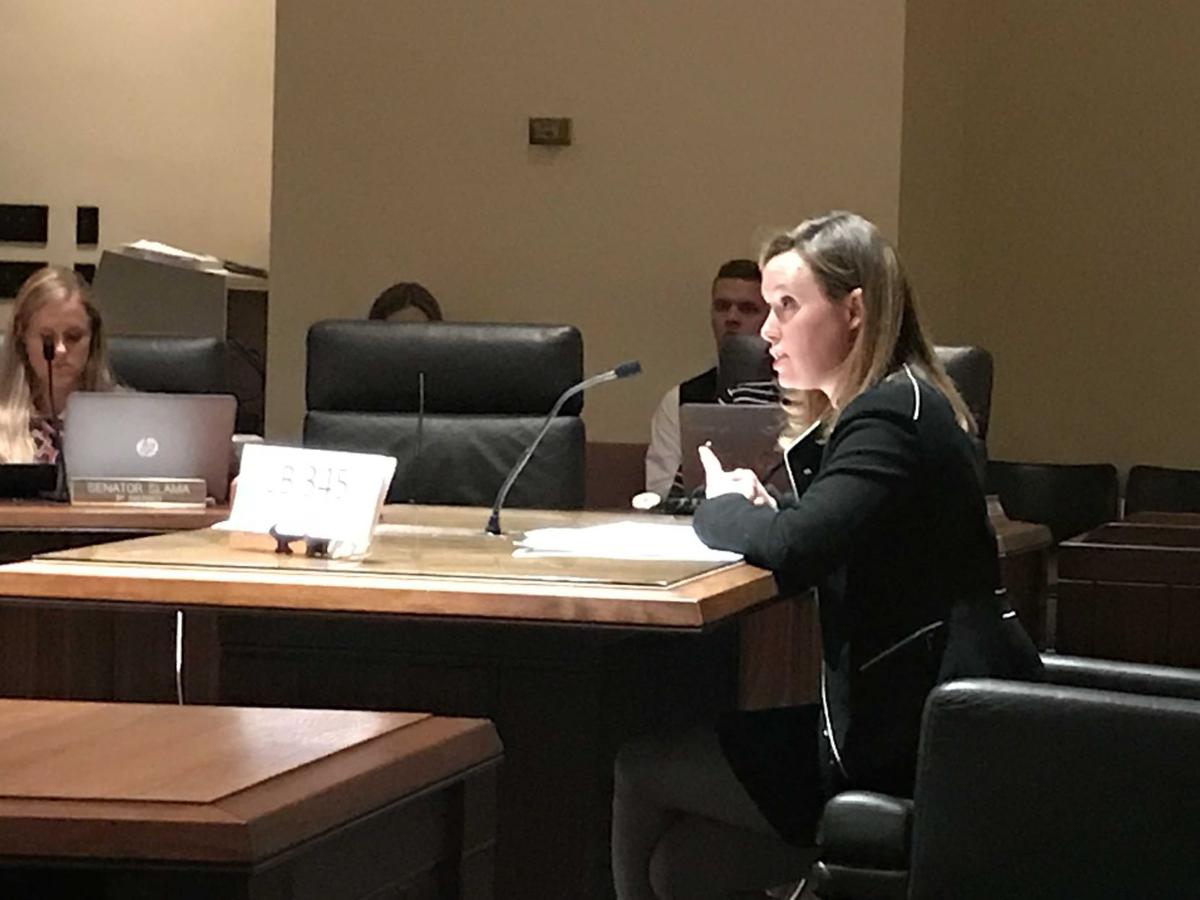 LINCOLN — State prison and mental hospital workers told state lawmakers Monday that they're being "worked to death," putting in up to four 16-hour shifts a week because high turnover and low pay are leaving posts unfilled.
"We literally see the inmates more than our own families," said Carla Jorgens, who works at the State Penitentiary in Lincoln. "Our spirits are broken, and we're worn down."
But officials with the administration of Gov. Pete Ricketts said a legislative solution offered by State Sen. Anna Wishart of Lincoln — capping the number of hours worked at no more than 12 hours a day — would make matters worse.
Sign up for World-Herald news alerts
Be the first to know when news happens. Get the latest breaking headlines sent straight to your inbox.
Corrections Director Scott Frakes said turnover is much higher than he'd like, at 31 percent for security staff, though turnover has leveled off after nine years of increases.
But Frakes said allowing the state to require front-line staff to stay and work another eight-hour shift — known as "mandatory overtime" — is necessary to ensure that all posts are filled and to protect staff, inmates and public safety. If the posts are not filled, he said, the state might have to consider emergency steps, such as calling in local or state law enforcement officers, or the National Guard.
"(Legislative Bill 345) is not the right answer to solve this problem," Frakes said. "It would have significant and detrimental effects and throw the system into chaos. It's a public safety disaster."
Monday's legislative hearing at the State Capitol was the latest chapter in long-running problems with staffing, and retaining staff, at Nebraska's prisons. High turnover is also a problem among security staff at the state's regional hospital, approaching 40 or 50 percent at the Lincoln Regional Center, one worker said Monday.
"Every single day, my phone rings ... and I wonder if I get to go home and see my family or if I'll have to work another 16-hour shift," said Jason Swedlund of Lincoln.
Last year, vacancies in "protective services" positions at state prisons rose to 168, a 23.5 percent increase, requiring existing staff to either volunteer or be ordered to work a second shift to fill the posts.
The state spent more than $13 million for overtime pay in 2017, about double what was spent three years earlier.
Wishart, whose district includes some state prisons and the Lincoln Regional Center, said mandatory overtime is a prime reason turnover is high. She said some limit is necessary to protect prison workers' safety and well-being, just as truckers and railroad conductors have limits on hours.
Under LB 345, workers could still volunteer to work more than 12 hours a day, but they could no longer be forced to do so.
Sen. Steve Lathrop of Omaha, who has led past legislative probes into problems at state prisons, said reducing mandatory overtime is key to resolving many of the problems facing the corrections system, just as it was "central" to resolving problems a few years ago at the Beatrice State Developmental Center.
But Bill Wood, the state's chief labor negotiator, said wages and working conditions should be worked out through negotiations with the union representing such security workers, not in a legislative bill.
Recent negotiations between the state and the union ended in an impasse. Members of the corrections union, Fraternal Order of Police Lodge 88, deemed the state's last offer — a 2 percent raise and a possible 0.3 percent increase for merit — to be unacceptable, given that county jails in eastern Nebraska are luring away state workers by offering up to $3 more per hour to start, and providing annual "step increases" to reward longevity.
Jim Maguire, the state Fraternal Order of Police president, urged passage of LB 345 to "force the hand" of the state to provide better wages.
The Legislature's Business and Labor Committee took no action on LB 345 following the hearing, but Wishart said she expects the bill to be advanced for debate by the full Legislature this year.