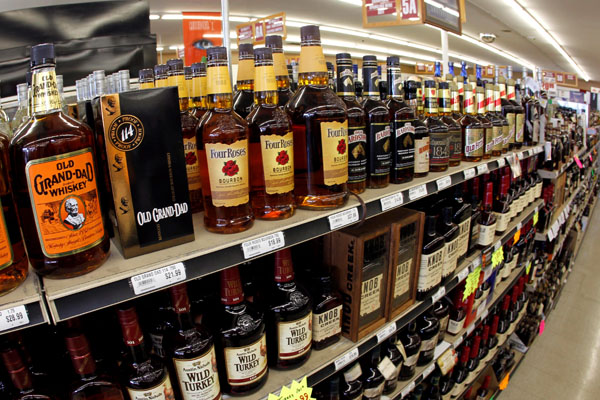 LINCOLN — A decade of sobriety overcame five convictions of driving under the influence for an Omaha bar owner seeking a state liquor license.
The Nebraska Liquor Control Commission on Thursday granted a license to Dan Bratton, owner of Homely Dan's Food and Spirits, 3121 N. 108th St. The commission voted 3-0 in favor of the application, despite Bratton's five DUI convictions between 1983 and 2003.
"I think 10 years of being clean and sober is a wonderful accomplishment," said commission Chairman Robert Batt of Omaha. "I think Mr. Bratton knows what's on the line here."
None of Bratton's DUIs involved fatalities or serious injuries, said Omaha attorney Mike Kelley, who represented Homely Dan's at the hearing.
"He had a horrible problem with alcohol in his early years," Kelley said of his 57-year-old client. "He's been completely sober since that time."
As a requirement of the license, the commission told Bratton he must avoid all personal alcohol-related offenses for the next year or face revocation. The probationary period includes any offenses at his establishment.
Bratton told the commission his last DUI arrest actually occurred in 2001, but he contested the charge and wasn't convicted until 2003. In between the arrest and conviction, he took his final drink, he said.
"I'm a proud man," he said. "When I was drinking, I was not proud of myself."
Commissioner William Austin of Lincoln asked if Bratton attends Alcoholics Anonymous meetings.
"I don't need that," he replied. "I made up my mind that I can't control alcohol."
He opened the northwest Omaha bar and restaurant with a temporary license about two months ago. His goal, he said, is to increase food sales until they represent half of his revenue.
The kitchen will be managed by his daughter, a single mother who is raising three children, Bratton said.
The Omaha City Council earlier voted 6-1 to recommend approval for Bratton's application, Kelley said.
After the hearing, Bratton was asked to respond to those who feel he should have been disqualified from obtaining the license given his past convictions.
"It's not the death penalty," he said.