A little more than 100 years ago, women in the United States were giddy with joy.
The 19th Amendment was ratified in August 1920, and they finally had a say in shaping their own destiny.
The Durham Museum will commemorate that anniversary with an exhibition March 6 through Jan. 30 that explores the amendment's lasting impact.
These days, we think nothing of having a woman senator in Deb Fischer or a female mayor in Jean Stothert. Another woman, Cheryl Logan, heads the largest school district in the state.
But women continue to record firsts. Kamala Harris is the country's first female vice president. In November, Precious McKesson became the first woman to cast an Electoral College vote for a Democrat in Nebraska.
But the fight is not over for many women, who continue to work to break down obstacles in their fields.
Susie Sisson: Seizing teaching moments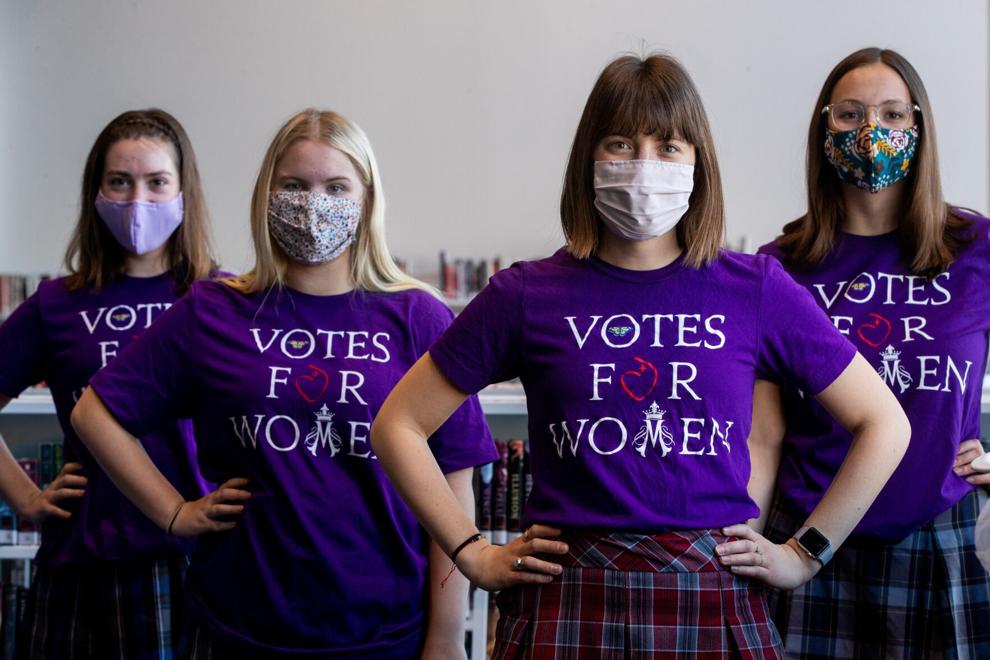 The coronavirus pandemic derailed Susie Sisson's original plans to commemorate the 100th anniversary of the ratification of the 19th Amendment. A daylong leadership conference with girls from Marian, Mercy and Duchesne high schools was no longer possible, and neither was a parade similar to the ones suffragists held back in the 20th century.
Instead Sisson, chair of the English Department at Marian, helped plan a series of webinars, with speakers including an author, politicians and journalists. Many were graduates of the three schools. The series, "Celebrating HERstory: Reflect, Illuminate, Ignite," looks at the past, present and future for women since earning the right to vote.
"We're trying to teach them about their history, some of the topics that are affecting women today and how history affects the present," Sisson said. "How to inspire them to use their voices moving forward."
Along the way, a unique collaboration was created among the three Catholic girls high schools. Last summer, for the first time, girls from the schools each read the same book, "Uprising," and author Margaret Peterson Haddix spoke at the first webinar.
On Election Day, students all wore purple shirts, the color of suffrage, a moment of sisterhood and solidarity among the three schools that Sisson said doesn't often happen.
A final webinar, with change makers, will be held this spring. Marian senior Naomi Delkamiller said it's vital to have strong females to look up to.
"The panelists in these webinars have reflected the values I hope to live out someday: authenticity, compassion and curiosity," she said. "The intersection of my education and the celebration of women's suffrage this year has been the learning moment of a lifetime."
Brigitte McQueen: Shining a light on disparities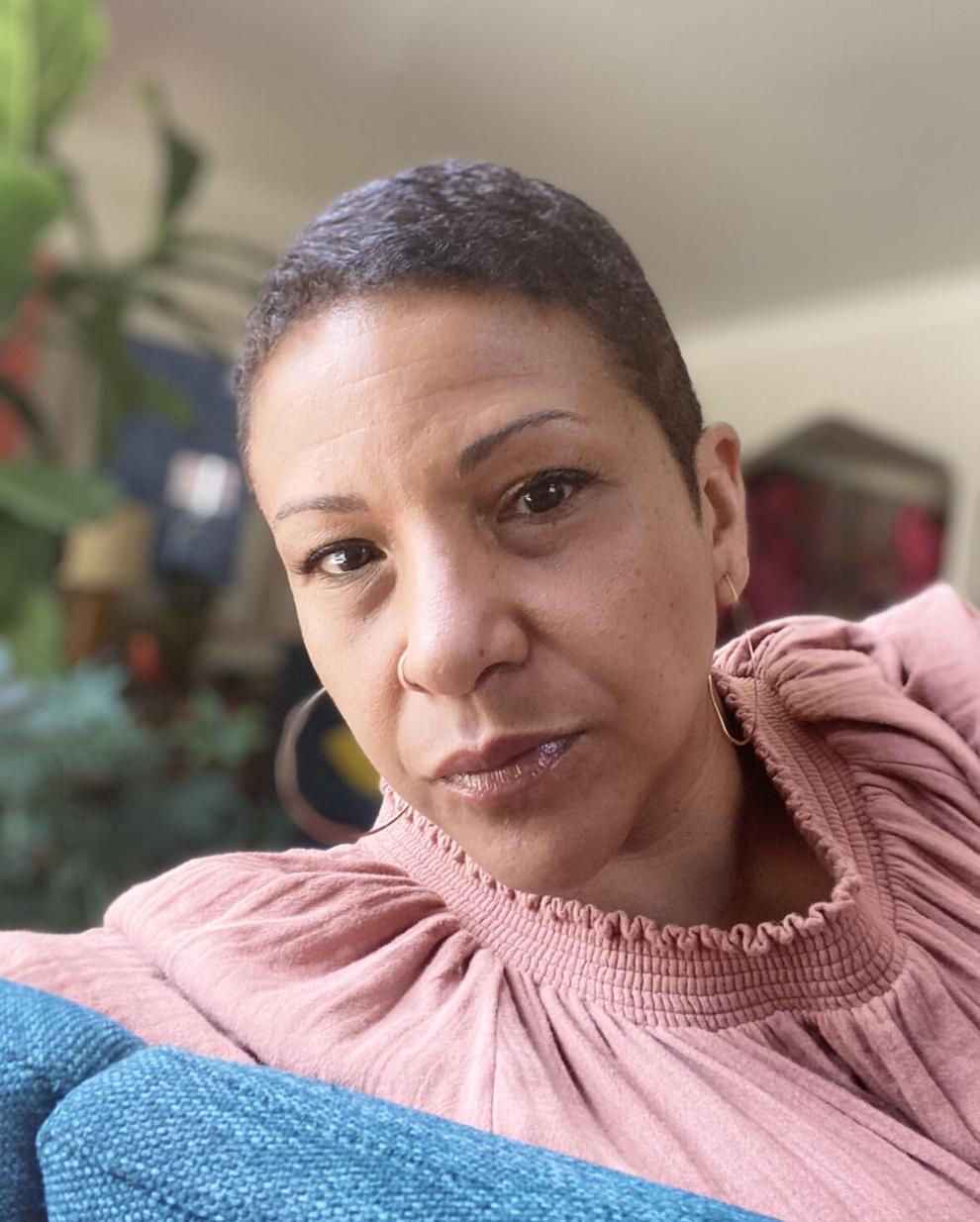 When Brigitte McQueen first moved to Omaha from New York, she was blown away by the segregation she discovered. The vast majority of Blacks lived in North Omaha and Hispanics in South Omaha, and she felt uncomfortable when she went west. Thinking she couldn't thrive here, she left for Seattle before returning to form The Union for Contemporary Art a decade ago.
"I wanted to address that level of segregation and use the arts as a vehicle for social change. I firmly believe it can do that," she said. "Shine a light on the disparities that exist in North Omaha and other parts of the city. We also didn't have a cultural institution that really uplifted local artists, and our creative community was leaving."
After starting with a $60,000 gift, it is now a thriving $1.5 million organization. In another big milestone, after nine years of trying, The Union received a $100,000 grant from The Andy Warhol Foundation for the Visual Arts that has been distributed in $1,000 increments to regional artists.
"I believe we are making a difference," McQueen said.
When the coronavirus pandemic struck, she and her staff pivoted to answer the needs of their community. They ramped up garden production, providing 730 pounds of food from their 6,000-square-foot garden last summer. They launched their Radical HeARTS initiative, delivering art and life kits that contained healthy snacks to youngsters and seniors in North Omaha. They are volunteering with organizations such as No More Empty Pots to further address food insecurity.
"How can we be of greatest service to our community?" McQueen said of the recent efforts.
But work on segregation in Omaha continues. Although there has been progress, not enough is being done, she said, to change the status quo. After all of the racially charged events of the past year, she wants to see how people will change, if at all.
"This is a reckoning for all of us. Many people are seeing things for the first time that can't be unseen," she said. "How do we, as a city, move forward with this knowledge? How do we change and grow from where we're at right now?"
Dr. Sasha Shillcutt: Advocating for women in medicine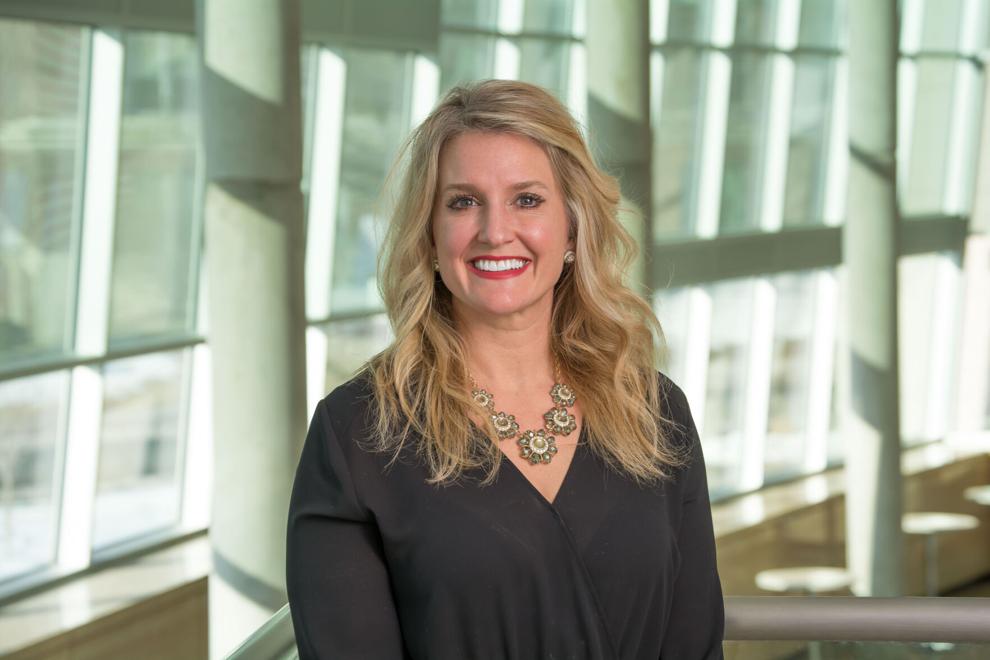 Dr. Sasha Shillcutt is trying to shed a light on gender equity in medicine. Gender gaps in salary have not really improved in the last 20 years, she said. Nor has the number of women professors in specialty areas.
"There are ongoing gaps and inequities in research funding for women," she said.
According to the National Academy of Science, Engineering and Medicine, gender bias and discrimination in medicine is similar to that reported in the military. As Shillcutt began advancing in her field, she realized how few women were in leadership. She also saw jobs sometimes going to men whom she considered less qualified. She formed the organization Brave Enough, which provides courses and conferences for women in health care. It focuses on leadership and gender equity and publishes papers on those topics.
"We have a culture we are working to change, we are doing things to change," Shillcutt said. "Fifty percent of entering medical students are women. We have not kept up with advances to close the gender gap, even though we are here in number."
Changes can be made, Shillcutt said, by recruiting allies in leadership who are decision-makers. The ones who decide who gets the promotions and the public speaking opportunities that lead to advancement. Women doctors also deal with what she calls benevolent sexism. Those people think they are being nice to a busy physician who may have kids (Shillcutt has four) by not offering her a speaking engagement.
"That takes away an opportunity from a woman," Shillcutt said. "All of a sudden, you have a gender gap."
She started a community for women doctors in 2015. She began her organization — which has a reach of 20,000, 13,000 of whom are doctors — in 2017. She said the chair of her department at the University of Nebraska Medical Center, Dr. Steven Lisco, has been very supportive of her efforts. With the group, women doctors realize they aren't alone.
"I have fostered connections that help women promote one another," Shillcutt said. "Women are fantastic leaders. It's our culture and work environment that needs to change."
Sarah Johnson: Fighting for cyclists and sharing the road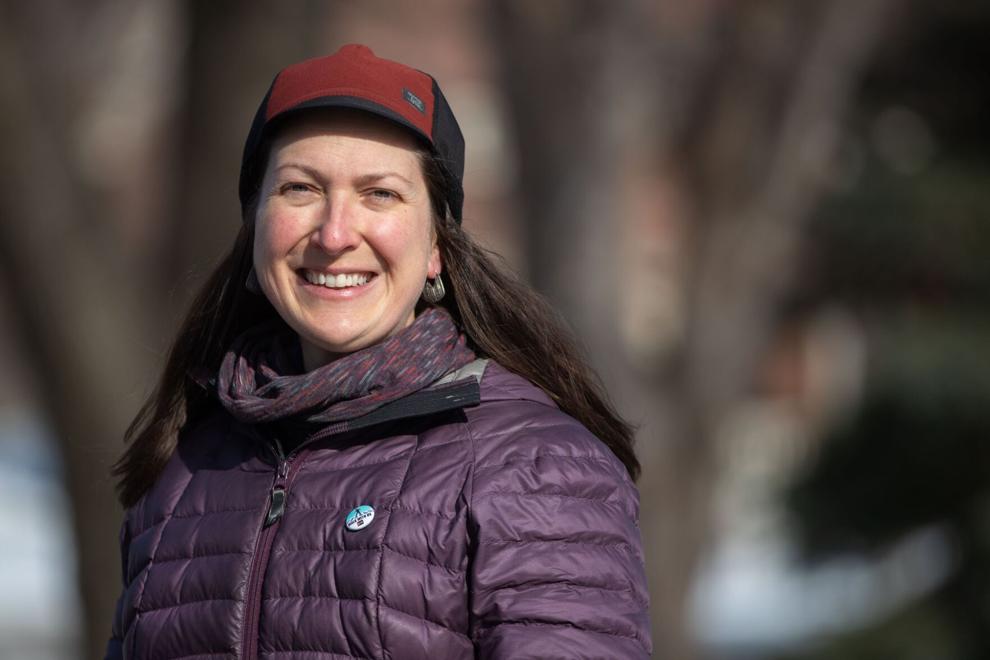 Sarah Johnson doesn't own a car. She relies on an e-bicycle to handle the weather and hills of the Omaha metro.
"They are the perfect solution to Omaha," she said.
What is not so perfect, she says, is the city's transportation system and its focus on cars.
"We need someplace that everyone, regardless of their mode, can travel safely and efficiently," she said. "No matter if you are using a wheelchair to get to mass transit, ride a bike or want to drive a car. No one is coming to take your car keys. There are so many people who are curious what another option would look like."
Johnson is trying to fight for those other options through her work with Mode Shift Omaha, a nonprofit that is working toward transportation equity.
Johnson, who once owned a bike shop in Benson, has been instrumental in building a sense of community among Omaha-area bicyclists. And she has worked to encourage women of all skill levels to take up the activity.
She has long been an advocate of safer cycling on city streets. Johnson said Omaha takes pride in being a car city, but she'd like to see it look beyond those vehicles and not continue to funnel the majority of money into that mode of transportation. Some steps have been taken, such as the improved ORBT bus system. The city has some bike lanes, but not a well-connected system. With only a painted line for protection, Johnson said the lanes are unsafe.
While some city officials cite high costs as standing in the way of improving those lanes, Johnson said some options aren't cost prohibitive, such as putting bike lanes next to the curb, with parking spots separating bike traffic from cars. She'd also like to see city officials recognize that sidewalks are part of the transportation system, so they would be better maintained.
Johnson doesn't hate cars. Her husband owns one, which she uses when necessary. But many residents have physical or financial hardships and don't have that choice.
"We need to consider those road users as we build forward," she said, "taking into consideration everyone who needs to get around Omaha and not just those in cars."
Morgann Freeman: Building a coalition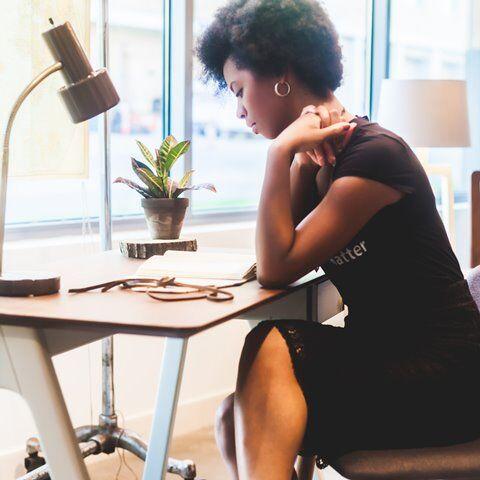 Always passionate about public service, the death of Michael Brown in Ferguson, Missouri, in 2014 changed Morgann Freeman's life. While working at a local corporation, several of her White co-workers repeatedly asked her to speak on behalf of the Black community about what happened.
"I realized how much work had to be done, and if I wanted something to change, I had to change, too," Freeman said. "It kind of shifted me away from a more corporate life trajectory to a more active role in community engagement."
The UNO graduate become involved in activism surrounding criminal justice reform and racial equity. She ran for Congress in 2020 and now serves as the campaign manager for mayoral candidate Jasmine Harris, a local public health advocate. She's started a collective to address the lack of equitable representation in government, one of the biggest challenges impacted communities face.
"I'm building a coalition to try to make our political system work for all of us, and not just for a handful of folks," she said. "When you have elected officials who reflect the communities they serve, you start to see solutions and not temporary Band-Aids."
Also important, she said, is recruiting and supporting current and future public servants who will advocate for comprehensive and thoughtful health policies in the face of this pandemic.
The collective, in its beginning stages, is a coalition of skilled professionals in varied fields whom she says care that democracy survives and want to hold people in office accountable for their work. Today's political climate worries Freeman.
"We have a lot of work to do," she said. "Five years ago, I thought we were past where we are today."
---
Our best Omaha staff photos of February 2021