Audubon Nebraska has received a $175,000 grant from the National Fish and Wildlife Foundation for a project that will enhance and restore monarch butterfly habitat in eastern Nebraska.
The project will focus on improving habitats for the monarch butterfly and another butterfly, the regal fritillary, as well as many birds on private and public lands.
"Over 20 years of data has shown us that the monarch butterfly population is declining drastically," said Kristal Stoner, executive director of Audubon Nebraska.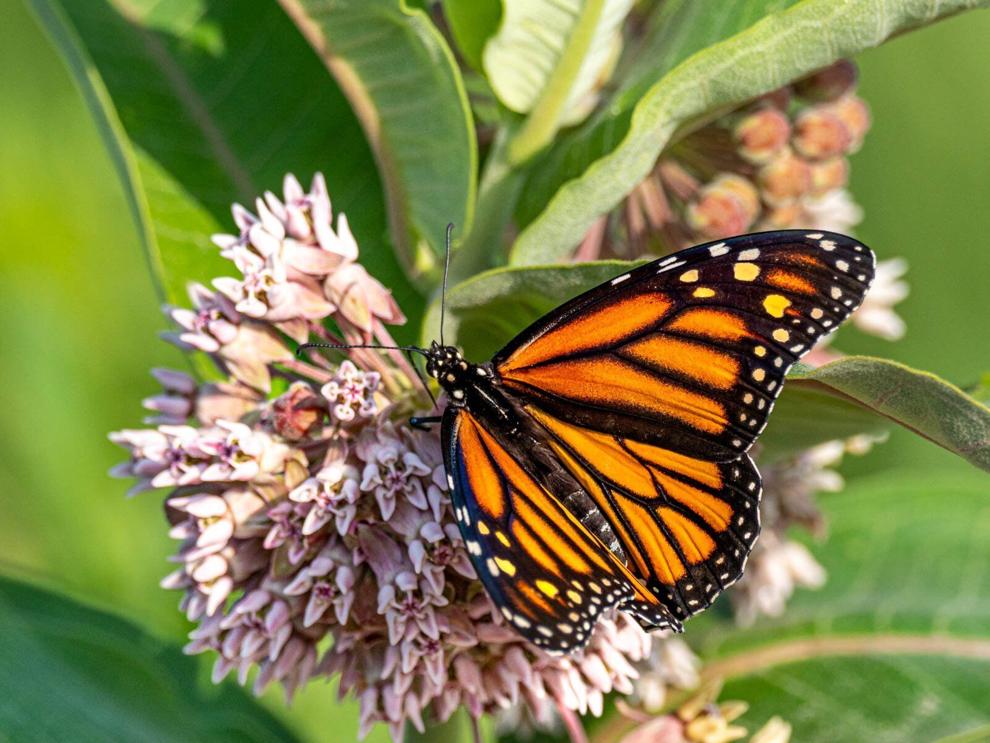 In a state where property primarily is privately owned, Stoner said one of the best ways to combat the decline is to work with landowners to make improvements.
Stoner said she's excited to coordinate with landowners.
"We'll be working in partnership with private landowners and talking with them about how to restore prairies, not just for the next year or two but for the long term," Stoner said. "We're going to put in place some strategies so they can continue to manage their prairies for the next decade or more."
Audubon will partner with the Nebraska Game and Parks Commission, the Crane Trust, Prairie Plains Resource Institute, the Lower Platte South Natural Resources District and the U.S. Fish and Wildlife Service.
They will work to improve 5,180 acres, restore 340 acres, propagate 2,000 milkweed seedlings, collect 110 pounds of milkweed seed, host an in-depth pollinator workshop and engage the community to support monarch and pollinator conservation.
Adding milkweed will feed monarch caterpillars, but more flowering plants and grasses also will support the adult insects across the breeding season.
"Our ability to really help the monarch butterfly is really impressive," Stoner said. "Increasing plant diversity, that's where it returns to a much more functioning prairie for a variety of species."
The project is set to begin Jan. 1 and continue until Dec. 31, 2023.
---