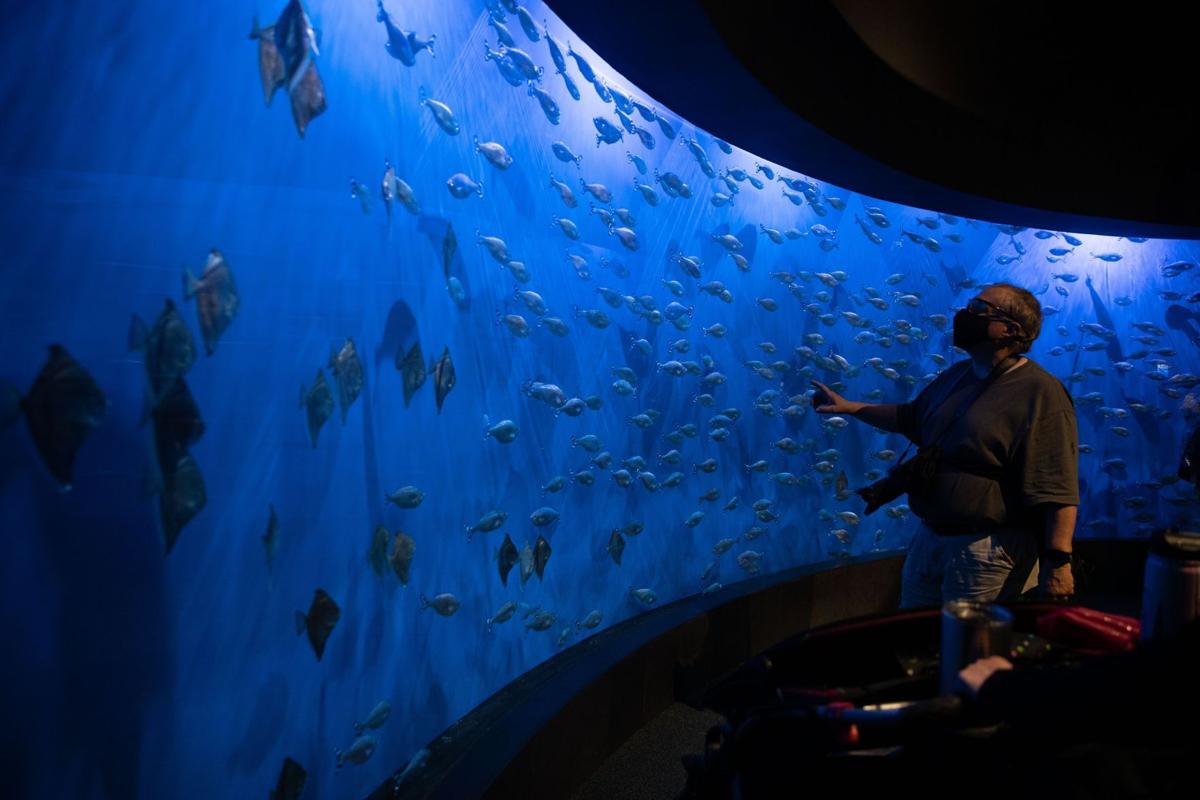 More than 180 people will undergo treatment for rabies after potentially coming into contact with a rabid bat at Omaha's Henry Doorly Zoo and Aquarium.
Last weekend, the zoo hosted multiple overnight campouts in the Scott Aquarium. On Sunday, a camper woke up to a wild bat near her head, according to a press release from the zoo.
The camper was examined by one of the zoo's EMTs, who was unable to find any scratches or bite marks. An on-call vet advised that the camper contact her primary care physician to discuss the risk of possible rabies exposure because the bat flew away and could not be identified for testing.
The Douglas County Health Department was immediately notified of the possible exposure, and a team was mobilized to find any bats in the building. In all, seven bats were found, euthanized and tested. One tested positive for rabies.
State and local health officials recommended that all campers who stayed in the aquarium over the nights of June 29, June 30, July 2 and July 3 receive the rabies post-exposure prophylaxis, which contains the rabies vaccine.
All 186 overnight campers, which include youth and adult groups and zoo employees, have been contacted via letter by the Health Department.
The zoo is offering those affected refunds for their event and is offering to cover the cost of treatment.
Zoo officials stressed that the bats that made their way into the aquarium were wild and not part of the zoo's bat population.
Soon after the bats were discovered, the zoo began the process of determining if other bats were present and how they got into the aquarium. No other bats have been found.
The zoo has also moved campouts to other zoo venues until they are confident that the bats have been removed and that the access point has been closed. That process includes at least a full week of overnight observations with no bats present.
Until this incident, no one has notified the zoo of any wild bats at previous overnight campouts in the aquarium, zoo officials said.
Sarah Woodhouse, director of animal health at the zoo, said visitors to the aquarium during the day have no need to be concerned about the rabid bat.
"Bats are nocturnal and therefore not active — or awake — during the zoo's normal operating hours," she said. "The bats we identified were little brown bats (Myotis lucifugus), a common bat species in Nebraska that anyone could find in their backyard or attic."
It is not unusual for a wild bat to be infected with rabies, which is why you should never directly touch a wild bat, Woodhouse said.