It appeared that an increased police presence and the grassroots work of community organizations helped reduce the number of shootings in Omaha over the weekend. But the killing has continued.
"We had a relatively quiet weekend on that front, but unfortunately ... we had another homicide," Omaha Deputy Police Chief Ken Kanger said Wednesday at the weekly Omaha 360 community meeting.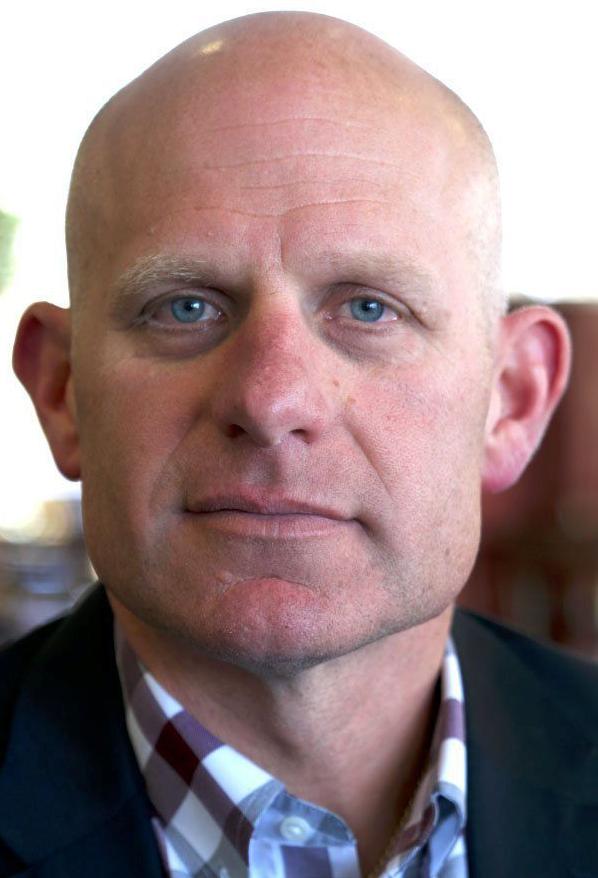 Early Wednesday, a 37-year-old Omaha man died and four other people were wounded in a pair of shootings in North Omaha.
Around 2:20 a.m., the ShotSpotter gunshot detection system alerted police to a shooting in the area of 39th Street and Ames Avenue. They found Timothy W. Washington III dead at the scene. A short time later, two women reported being wounded at the same spot. Melonie Jenkins, 33, and Danaija Hunter, 21, both of Omaha, went by private vehicle to the Nebraska Medical Center. Police said the women's injuries were not life-threatening.
About 2:40 a.m., officers responded to a report of gunshots near 28th and Spencer Streets. Mack Johnson, 36, told police he was sitting in a parked vehicle when he was struck by gunfire. Jamiaha McKaufman, 22, said she was inside her apartment when she, too, was hit by the gunfire. Their injuries were not considered life-threatening.
Kanger said tips from the community have helped nab gang members, collect illegal guns and point officers to potential criminal activity.
A "significant" number of guns were taken off the street in the last week, Kanger said, and several high-profile arrests were made for various firearms violations. Law enforcement officers who worked at the delayed Cinco de Mayo festivities this past weekend helped keep the large crowds safe, Kanger said, despite a small amount of gang activity that officers spotted.
Chief Deputy Wayne Hudson of the Douglas County Sheriff's Office said deputies who are a part of the metro area SWAT team were directed to conduct "highly visible patrols" in certain areas on Friday, Saturday and Sunday.
A representative with the violence prevention organization YouTurn said at the Omaha 360 meeting Wednesday that the group's mentors have been on the streets since the shootings began, trying to identify the players and to prevent any retaliation in gang-related shootings.
The string of recent shootings began June 3, when two 17-year-olds were struck by gunshots and later died. Jia'Quan Williams and Ja'Vondre' McIntosh were found by officers near 29th Circle and Pinkney Street just after 8 that night.
The next day, officers obtained warrants for the arrests of 17-year-old Lerajai Key and 16-year-old Terrance Moore. Key and Moore were arrested Tuesday in the Kansas City metro area.
June 8, 14-year-old Desmond Harrison was shot in the head when gunmen fired 33 rounds outside a house near 19th and Spencer Streets. At least one of the bullets struck Harrison, killing him. Police Chief Todd Schmaderer has called that shooting "retaliatory." Harrison was at Westroads Mall on April 17 with 16-year-old Makhi Woolridge-Jones, who is accused of fatally shooting 21-year-old Trequez Swift and injuring a woman.
Schmaderer said in an interview Wednesday that police think many of the recent shootings are "retaliatory in nature."
"It's just an intense spike because of that incident, and that's kind of playing itself out right now," he said. "I don't think it's a new normal here in Omaha."
Schmaderer said police are taking the violence seriously, working to intervene and take enforcement actions to stop it.
A prayer walk is scheduled to begin at 5:30 p.m. Friday at 39th and Ames, where Washington was killed Wednesday.
Omaha has now recorded 16 homicides in 2021, including five this month. That compares with 17 homicides at the same time in 2020.
Anyone with information about these incidents is urged to contact Omaha Crime Stoppers at 402-444-STOP or at omahacrimestoppers.org or on the P3 Tips mobile app. Callers can remain anonymous and are eligible for a cash reward of up to $25,000 for information that leads to a homicide arrest and $10,000 for information that leads to an arrest in a shooting.
World-Herald staff writer Henry J. Cordes contributed to this report.