In his younger days, Alex Fosco landed in Normandy and dragged a heavy mortar through the Ardennes forest in the waning days of World War II.
He spent Christmas Eve 1944 loading shells under heavy German fire during the Battle of the Bulge — and defusing the weapon when it misfired, saving members of his crew from injury and possibly death.
The 19-year-old soldier fought all the way through to the end of the war in Europe.
"I went there a boy and grew up fast," he told a reporter for the Chicago Italian-American magazine Fra Noi earlier this year. "What I remember most is that we made it home."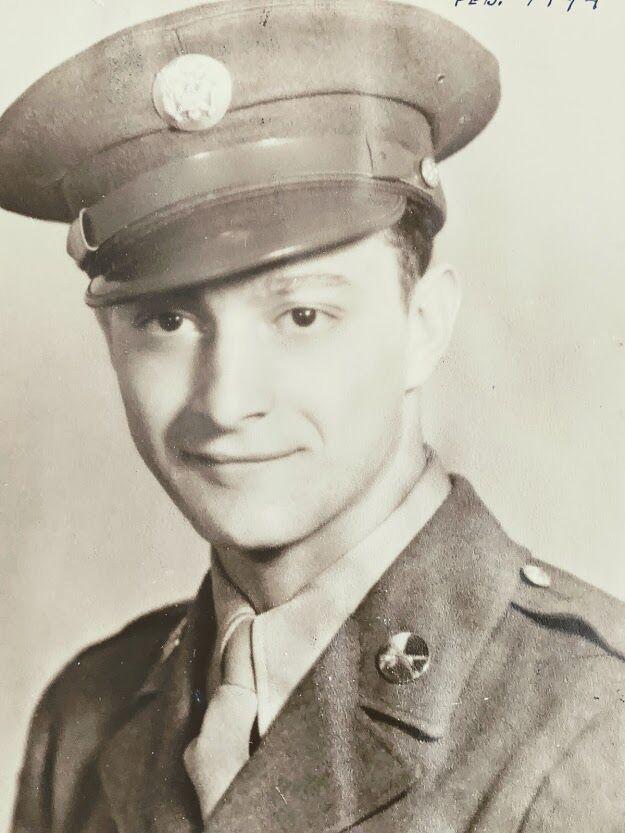 Seventy-seven years after the momentous D-Day landings, the French government is recognizing Fosco, now 95, and three other Omaha-area World War II veterans with its highest award for military or civilian service, the Légion d'Honneur — or, translated, the Legion of Honor.
Guillaume Lacroix, French consul general in Chicago, will present the award to Herbert Hahn, 101, and William M. Brown, 100, of Omaha, and Gail Farrell, 96, of Council Bluffs in separate ceremonies Friday.
Fosco's will be presented Saturday in a ceremony at American Legion Post No. 1 in Omaha.
"It's great," Fosco said. "It brings back some memories."
The Legion of Honor was created in 1802 by Napoleon Bonaparte and is awarded for "eminent service" to France. About 10,000 Americans have received the award, including Gens. Dwight Eisenhower, Douglas MacArthur and George Patton, actors Clint Eastwood, Jerry Lewis, Robert Redford and Arnold Schwarzenegger, First Lady Eleanor Roosevelt, and chef Julia Child.
In recent years, the French government has presented the award to still-living veterans who served on French soil during World War II. Ed Morrissette of Papillion, a 1st Infantry Division veteran who landed on Omaha Beach early on the morning of D-Day — June 6, 1944 — received the award here in October 2019.
France had been defeated and occupied by Nazi Germany in the "blitzkrieg" (or "lightning war") offensive of May and June 1940.
More than 130,000 Americans died in the campaign to liberate western Europe from Nazi domination, according to Army figures. More than 50,000 of those deaths occurred as a result of action in France — the highest number of U.S. combat deaths in any single country during World War II.
The people of France, and particularly northern France, have not forgotten U.S. sacrifices in World War II. That is part of the motivation to award living veterans the Legion of Honor.
The people of Normandy have a special link to Omaha because of the Allied decision to name a critical D-Day landing site "Omaha Beach." That tie was cemented in 2019, with the signing of a Sister City agreement between Omaha Mayor Jean Stothert and her counterpart in Isigny, the region of Normandy where the D-Day landings took place.
Fosco grew up in an Italian-American neighborhood in Chicago. He was the oldest of five children, and the only boy. He quit high school at age 16 to work as a loading dock clerk at a manufacturing company.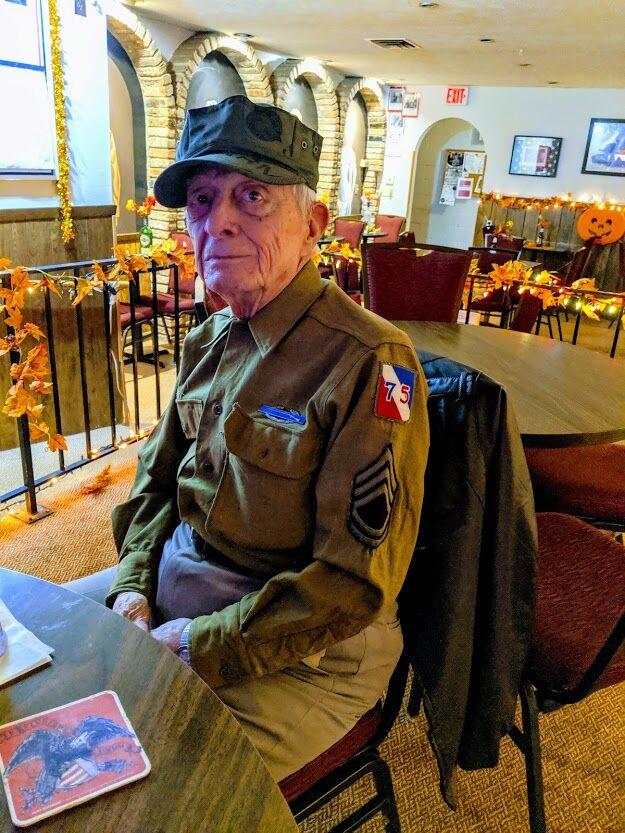 He joined the Army in January 1944 and was assigned to a heavy mortar crew in the 75th Infantry Division's 1st Battalion, 290th Infantry Regiment.
Fosco's unit landed in France in mid-December 1944, just in time for the Battle of the Bulge, a massive, last-ditch German offensive. He earned three Bronze battle stars over the next six months.
After Germany surrendered in May 1945, Fosco was reassigned to a unit headed for the Pacific theater. He stopped in Chicago to marry his fiancée, Caroline Marchegianni, on Aug. 5, 1945.
A day later, the first of two atomic bombs was dropped on Japan, bringing about the end of the war.
Fosco was discharged in 1946, as a tech sergeant, and returned to work at his former company. He stayed there until retiring, after 49 years.
The Foscos moved to Omaha in 2006, after their son, Carl, relocated for a job. Caroline Fosco died in 2011.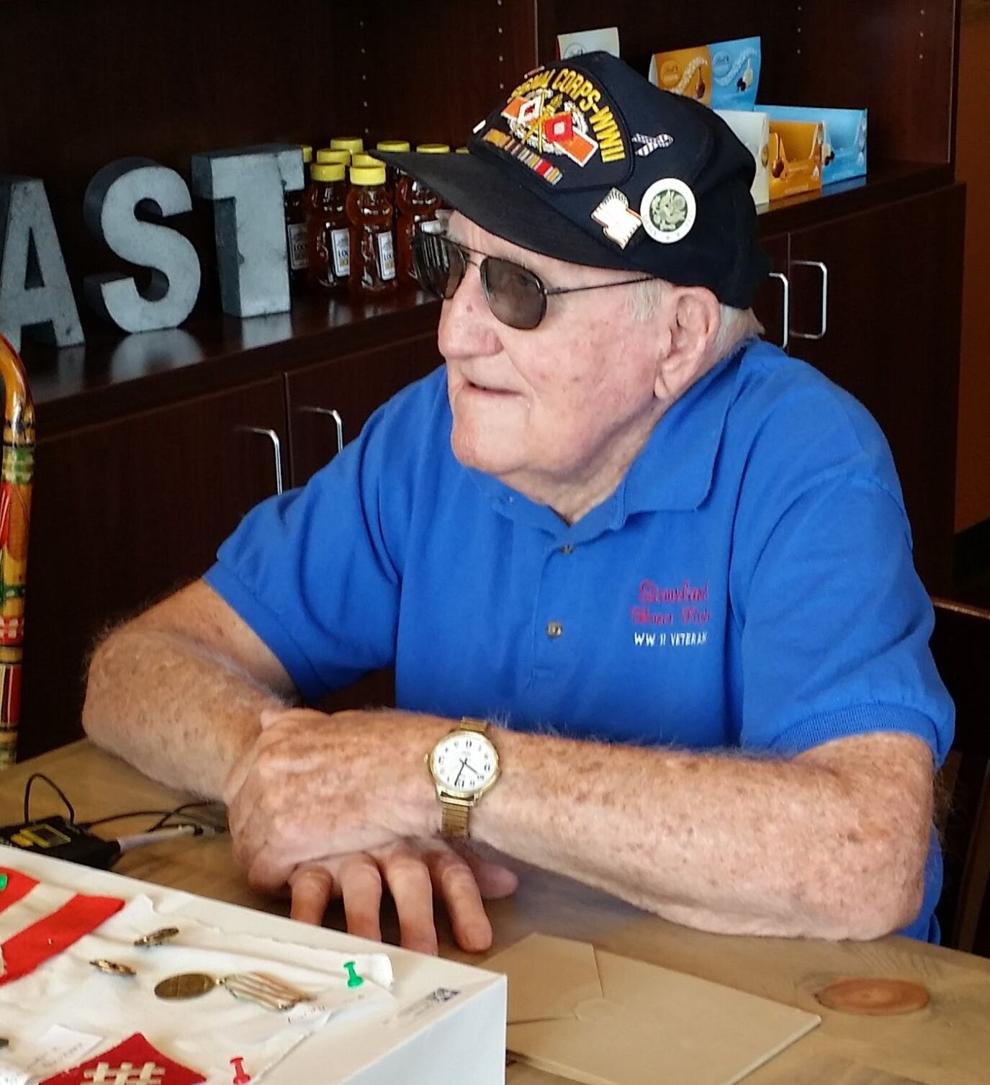 Herb Hahn is one of the few World War II veterans to have been part of the European war from beginning to end.
A member of the Army Signal Corps, his job was installing and maintaining communications equipment.
He took part in Operation Torch, the invasion of North Africa, in late 1942, operating a radio station on top of a mountain in Algeria under conditions he told an interviewer were "doggone primitive."
Hahn's squad supported Patton during the invasion of Sicily. He spent time on the Anzio beachhead in 1943 before taking part in the August 1944 invasion of southern France.
In spring 1945, he reached the Rhine River and saw the famous Ludendorff bridge at Remagen, famously crossed by a squad under the command of Lt. Karl Timmermann of West Point, Nebraska.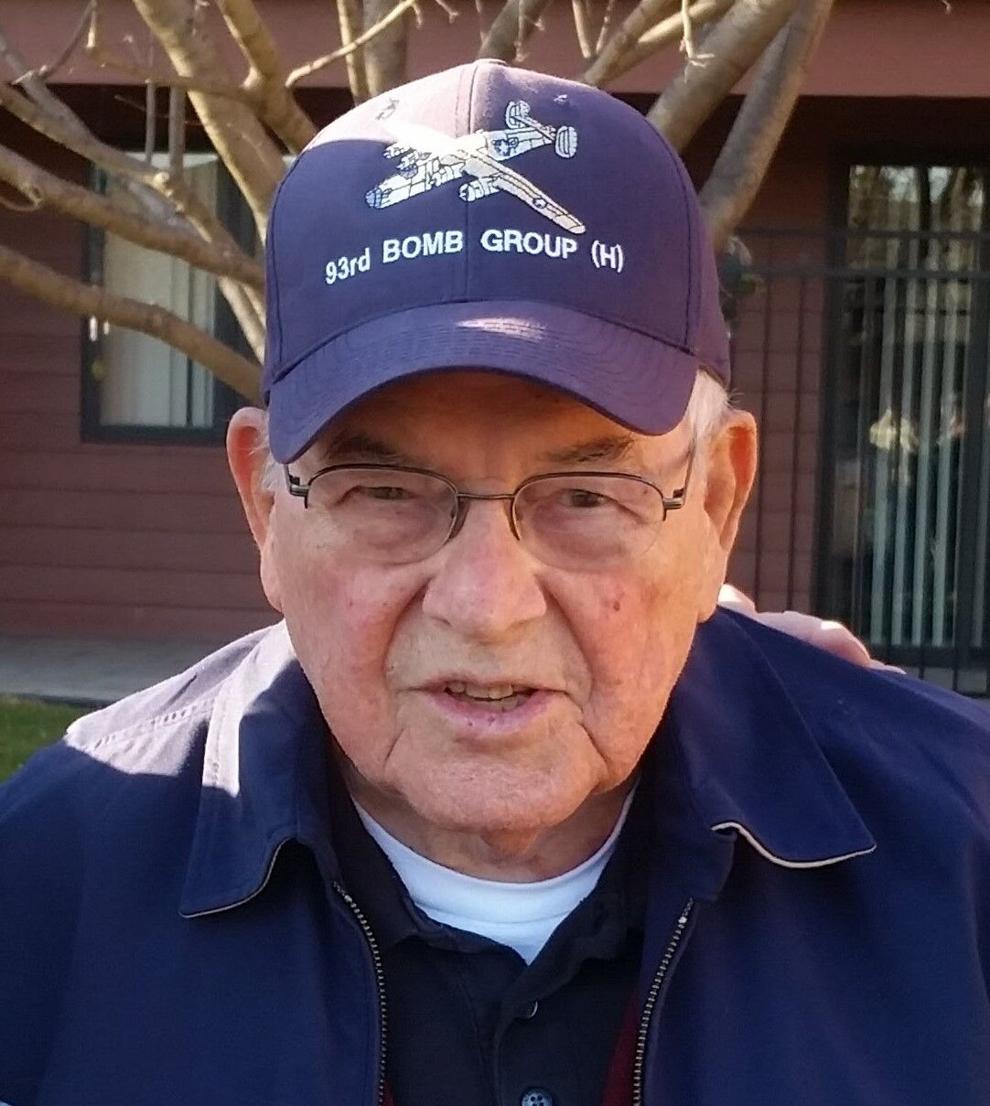 Lt. William M. Brown was the pilot of what he called a "lucky crew" of a B-24 Liberator with the 8th Air Force's 93rd Bombardment Group. The eight-man crew survived 35 bombing missions over Germany between July 1944 and February 1945, without a scratch.
Not that there weren't some close calls.
Once he took off for a raid on Hanau, Germany, in "pea-soup fog" on a runway lit only by the lights of Jeeps, Brown told the Winona (Minnesota) Post in 2014.
Another time he returned from a run on Hamburg with a tree limb stuck in his landing gear, a smoking engine, and more than 20 holes in his plane, he told the paper.
His B-24 was converted to carry loads of flour to Orly Air Base in Paris. He earned a Distinguished Flying Cross and an Air Medal with five oak-leaf clusters.
After the war, Brown returned to Omaha and worked as an auditor for the Union Pacific railroad and frequently attended 93rd Bomb Group reunions.
Gail Farrell was born in Colorado and grew up in Manhattan, Kansas, one of five children of a single mother.
He was crazy about flying as a youngster and was inducted into the Army Air Forces shortly after graduating from high school in 1943.
Farrell arrived in England with the 379th Bombardment Group in February 1945, and survived 21 missions over Germany and France as a B-17 tail gunner. He earned an Air Medal with two oak-leaf clusters.
Farrell has lived in the Omaha area since taking a civilian job at Offutt Air Force Base in 1960.
Mark Jensen of Omaha helped Brown, Hahn and Farrell obtain the Legion of Honor, filling out paperwork on their behalf and arranging for the ceremonies. He did the same for two other members of Farrell's crew who live in other parts of the country.
"If it wasn't for COVID, it would have all happened a lot faster," Jensen said.
The work grew out of an earlier effort to help Farrell obtain U.S. military medals he was entitled to. Jensen, a retired union electrician, has helped several local veterans do the same.
"It's very rewarding to know I was able to play a part in getting these veterans something they probably wouldn't have gotten, because they didn't know about it," he said.