The water is warm, the food cups are full and the stingrays are ready to make a splash when their new exhibit at the Omaha zoo opens Friday.
The zoo's $6 million Stingray Beach exhibit features a 22,000-gallon saltwater pool where visitors can touch and feed 35 to 40 stingrays. It also provides a more permanent home for the stingrays to flap their fins.
Stingray Beach replaces the zoo's seasonal stingray exhibit, and removes the stress of moving the fish every year.
"To not have to worry about the weather or having to move them to and from the aquarium in March is great," said Mitch Carl, curator of aquatics at the Henry Doorly Zoo & Aquarium.
It's also good for zoo guests, Carl said.
"To have a 50-degree day and thousands of people here but the exhibit already shut down could be kind of a bummer," Carl said. "To have this available to open up in the winter time is a great thing."
Dennis Pate, CEO and executive director of the zoo, said the new exhibit "gives people another reason to come back."
"The zoo is different on every single visit because the animals are behaving differently," Pate said. "Some are sleeping, some are active. It depends on the morning or afternoon, how warm it is. There's all kinds of variables that go into making the zoo experience, and the new exhibits are definitely one of those."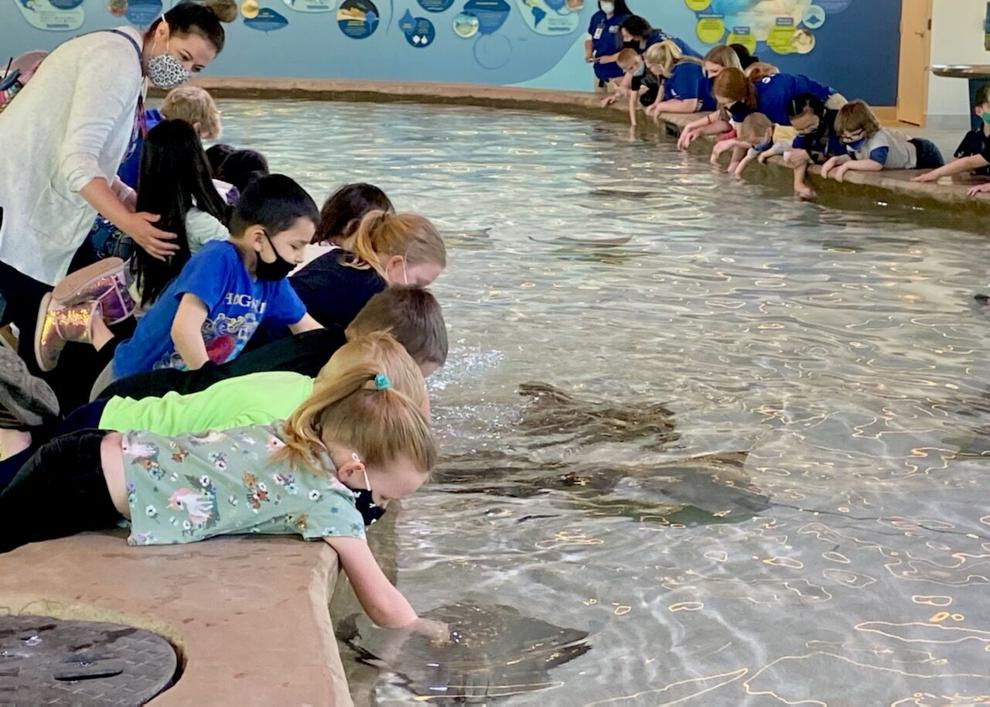 Stingray Beach will be open 9 a.m. to 4 p.m. Friday and will be open on Saturdays and Sundays in April. Entrance to the exhibit is $3 for zoo members and $4 for nonmembers. A limited number of food cups are available daily for an additional fee.
Tickets can be purchased at the main entrance, tickets booths or at the exhibit.
All the stingrays in the 75-foot pool have interacted with humans before, but more than 40 preschool students and kindergartners enrolled in the zoo's education program stopped by Thursday to give them a bit more practice before their big weekend debut.
As the kids reached their hands into the water, the pool's filtration system was hard at work. Large enough to be housed in a small building behind the exhibit, the system runs constantly, completely cycling new, clean water into the pool every hour.
Among the kindergartners was 5-year-old Mary.
"They splashed my face," Mary said excitedly as she held up the sign she made for the occasion.
It read: "Welcome home stingrays!"
---
Photos: 50 of our favorite shots of Omaha zoo creatures through the years