Struggling through several setbacks after lung cancer surgery, Mike Boyle had a question Friday for his daughter who is a physician and a fellow member of the Douglas County Board.
His question to Maureen Boyle was: When's the agenda for Tuesday's County Board meeting coming out?
"He said he wanted to participate," she said.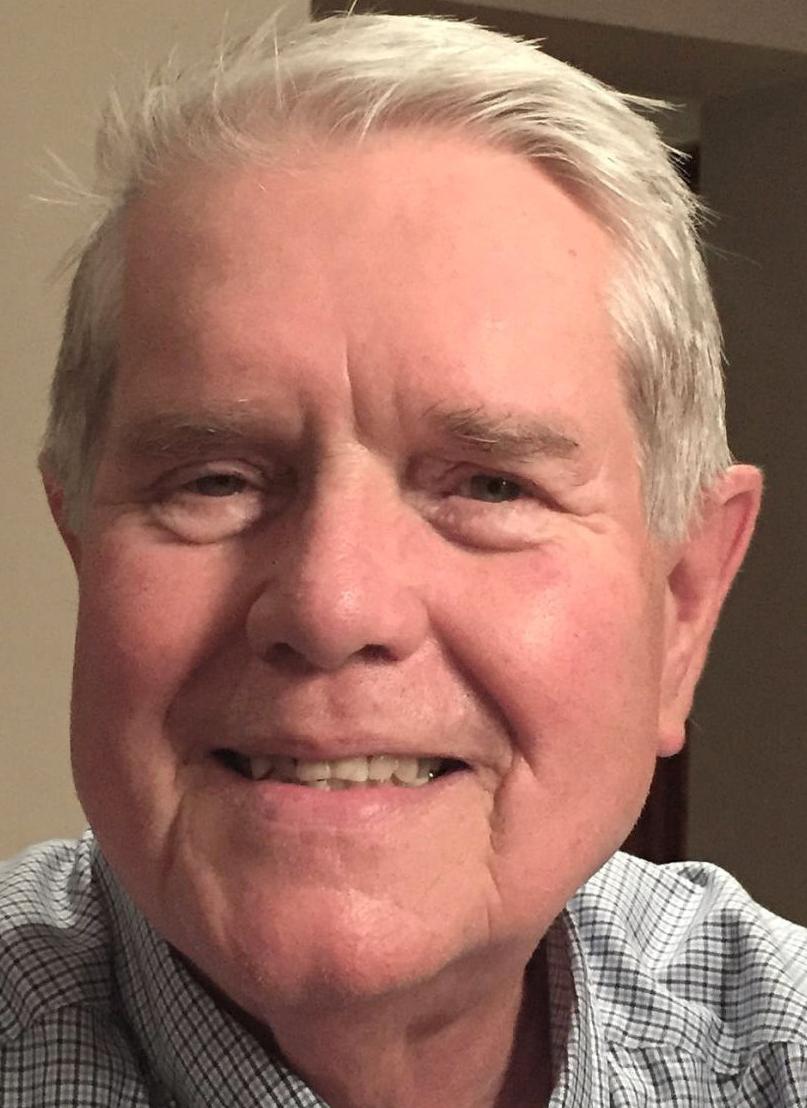 Mike Boyle's mind was still good and his drive to do his part as an elected official was still strong, but his body gave out Monday morning after he was rushed to the Nebraska Medical Center the night before. Boyle died at age 77, ending a long career in public office that saw him come back from being recalled as Omaha mayor in 1987 to serve 24 years on the Douglas County Board.
The cause of death was complications from pneumonia that developed during Boyle's recovery from the successful cancer surgery in August, Maureen Boyle said. His death came 2½ years after that of his wife, Democratic Party leader and longtime Nebraska Public Service Commissioner Anne Boyle.
The colorful, emotional, and usually affable Mike Boyle was being remembered by Republicans and fellow Democrats as a politician who wore his heart on his sleeve, fought for the little guy and strove to do his best to serve the public.
"Deep down, he really was the ultimate public servant," said Paul Landow, a retired UNO political science professor who first met Boyle at a Douglas County Young Democrats meeting more than 50 years ago. "His main goal in life was to see to it that the little guy got protected. He was constantly concerned about the rights of people who really had a hard time fending for themselves."
P.J. Morgan, a fellow former Omaha mayor and Boyle's closest ally on the County Board, said Boyle was "a special guy" with a high energy level.
"He cared about people, all people," said Morgan, a Republican. "He cared about this community deeply. In his public service he always tried to do the right thing."
Douglas County Board Chairwoman Mary Ann Borgeson said Boyle will be remembered for being fearless in expressing his views.
"But most importantly, he will always be known for amplifying his voice to help those in need," she said. "He will be missed, but never forgotten."
Omaha Mayor Jean Stothert said Boyle and his late wife, Anne, had made the Boyle name synonymous with community service.
"I have welcomed and appreciated Mike's opinions and counsel both as a former Omaha mayor and a Douglas County commissioner," Stothert said. "We are all grateful to him for a life of service to others."
Nebraska Gov. Pete Ricketts said that from city government to the County Board, Boyle devoted his life to serving the people of our state.
"His public service and his fair-mindedness will long be remembered by Nebraskans," Ricketts said. "Susanne and I are mourning Mike's passing and encourage Nebraskans to keep the Boyle family in your prayers."
Jane Kleeb, chair of the Nebraska Democratic Party, called Boyle a giant in politics who brought compassion and justice to every position he held.
A committee of the county officials will name someone to complete Boyle's term.
Boyle, a graduate of Cathedral High School in Omaha, married Anne Howell in the 1960s, joining one of Nebraska's most powerful Democratic families. He served as deputy Douglas County election commissioner from 1968 to 1971, and as the county election commissioner from 1971 to 1979. He earned degrees from UNO and the Creighton University School of Law during that time.
Mike Boyle was elected mayor in 1981 at age 37, making him one of the youngest mayors in city history. He won reelection in 1985, but voters recalled him in 1987. He ran again for mayor in 1989, losing to P.J. Morgan, and for governor in 1990.
Although there is no single incident that explains why voters ousted Boyle from the Mayor's Office, the event that triggered the recall and was at the center of the objections to his style was the firing of Police Chief Robert Wadman in 1986.
Wadman was fired for refusing to discipline those under him for their involvement in a stakeout of Boyle's brother-in-law, John Howell.
Boyle was appointed in 1997 to the Douglas County Board to represent District 1, which includes much of downtown and South Omaha. He won election to that office in 2000 and then four more times. In 2020, he defeated challenger Roger Garcia by three votes. Boyle almost lost his seat over his controversial support for a courthouse annex and juvenile detention center under construction in downtown Omaha.
He voted on both sides of the issue but ultimately ended up casting swing votes in favor of it, saying he had decided that it was the best option available for helping young people and their families.
Nebraska Public Service Commissioner Crystal Rhoades said Mike and Anne Boyle had been in the vanguard on important issues before they became popular stances within their own political party.
"Mike was always ahead of the curve, and Anne too," Rhoades said. "They were supporting gay rights before that was widespread, I mean before Democrats were even talking about civil unions. And he was a huge advocate for women and the autonomy of women. ... His philosophy was, you do what's right, and that's that, and if people get upset about it, they'll get over it."
Boyle was known for clashes with fellow politicians and public officials during his long career. He was also known for his good humor, Rhoades said.
"He was so good-natured that, even when he ticked you off, it was difficult to stay mad at him," she said.
The Boyles had five children: Maureen, Michael, Pat, Jim and Maggie.
Maureen Boyle was elected to the County Board in 2020 and served eight months with her father. But he missed many meetings since being diagnosed with lung cancer early in 2021.
Boyle had resolved to continue serving while undergoing treatment, with Maureen Boyle quipping that her father, who survived a heart attack at age 40 and then a heart valve replacement, had nine lives.
He participated in County Board meetings virtually while emergency pandemic rules allowed that. Being immunocompromised, Boyle had been unable to attend meetings in person and could not participate once those emergency rules expired.
"This is a guy who has been through so much," Maureen Boyle said. "It started when he was 12 and his brother died in the military at, like, 23. Then he's one of youngest mayors ever, had a lot of creative, innovative ideas — then he's recalled from office."
She said a lot of people would have "put their tail between their legs and been done."
But she said Mike Boyle decided he had more to give: "Just try to do the right thing, treat people with basic dignity and respect. And just keep trying."
World-Herald staff writer Bob Glissmann contributed to this report.
---