The sticky heat hung like a blanket, the fireworks tents bustled and the miniature explosives were picked, gathered, paid for and shuttled home at their usual clip. Sparking, sizzling fountains. Ashy snakes. Cheap little soldiers parachutes twirling in the air, at least one of them, without fail, getting stuck in the branches of a tree.
On the weekend in which America celebrates her 244th birthday, the July Fourth commemoration of its Declaration of Independence, at least the personal fireworks, shot off at the ends of driveways and in parking lots, seemed normal.
A coronavirus pandemic that waned a bit surged again in June, putting hospitals on edge or alert, canceling community celebrations and nixing concerts as all levels of government deploy different strategies on how to combat COVID-19's spread. An economy bustling along this winter has been rocked to the core with layoffs, furloughs and disappearing side gigs. Professional team sports remain — at best — a month away. College football is a coin-flip proposition. So, too, are high school sports. Pools that are open are full of social distance, less raucous than usual. And while most Nebraska parents appear able to send children back full time to school in August, the story is different in the Omaha Public Schools and much of the United States.
Coronavirus cases break daily and weekly records. The wearing of masks has become a pawn in ongoing culture wars between political groups. Then, the Memorial Day killing of George Floyd revived the long, painful, centuries-old conversation around personal and systemic racism in America, and the role the police play in enforcing laws that protest and reform organizations, like Black Lives Matter, say disproportionately harm communities of color. The weight of four hard months thus is compounded by the weight of 400 hard, painful years.
June 2020, filled to the brim with so much, felt so long and so hot, evoking memories of other difficult summers in American history. Like 1968, when race rallies and riots burned across the nation, while Martin Luther King Jr. and Robert F. Kennedy were assassinated two months apart. Or 1944, as Allied Forces continued a brutal, bloody advance across Europe against Nazi Germany. Or the uncompromising summers of the Great Depression and the Midwestern Dust Bowl. Or 1863, when the bloodiest battle of the Civil War, at Gettysburg, ended with more than 50,000 casualties and Union troops forcing Confederate soldiers to retreat on July Fourth. A well-known photo, taken by Timothy O'Sullivan of dead Union soldiers splayed across the Gettysburg battlefield, is named "A Harvest of Death." It is hard not to feel, in a world shrunken to our screens by social media and the Internet, a sense of death around us.
"Economically, the disaster is large enough that it takes us back to the 1930s for a point of comparison," said Tim Borstelmann, modern world history professor at the University of Nebraska-Lincoln. "It's huge, and what happens, of course, in times of crisis — in this case, a mega-health care crisis combined with an economic crisis and now sort of a racial crisis over the top of that — it provides the opportunity for change in ways people don't expect. Mostly, we all kind of live our lives expecting the next day will be like the previous one. When things really change fast, it's sort of a shock."
Said Lauryn Higgins, a journalism lecturer at UNL who is also covering the coronavirus in the Midwest for the New York Times: "This moment is unprecedented, and if I think about it for too long, I go into a tailspin."
That sense of collective American optimism — that fuels its robust, diverse, world-changing culture, from sports to movies to television to books to art to political ideas — can often seem boundless, even cocky, on the world stage, but it has been blanketed like summer humidity clings to flag-themed T-shirts. Borstelmann said the embedded individualism of the United States — less communal, he said, than any nation — can polarize Americans across a variety of fronts.
"The U.S. has always been at the extreme range of being the most individualistic of all modern cultures," said Borstelmann, who's written "Just Like Us: The American Struggle to Understand Foreigners" and "The 1970s: A New Global History from Civil Rights to Economic Inequality" in the last decade.
Borstelmann believes trust in government has declined over the last 50 years to the point where the nation's response to the coronavirus is almost atomized by locality.
Social media further silos us into specific worldviews. While we can instantly share and digest information across the nation — Higgins points to the killings of Floyd and Ahmaud Arbery as examples — there is no barrier to any opinion, informed or not, edited or not, working its way into homes and workplaces. She points to a 26-minute documentary on the coronavirus that received millions of views before Facebook and YouTube, among other sites, pulled it for refuted content. Regardless of whether the content is positive or negative, she said, social media has amplified individual voices who now have a platform for expression.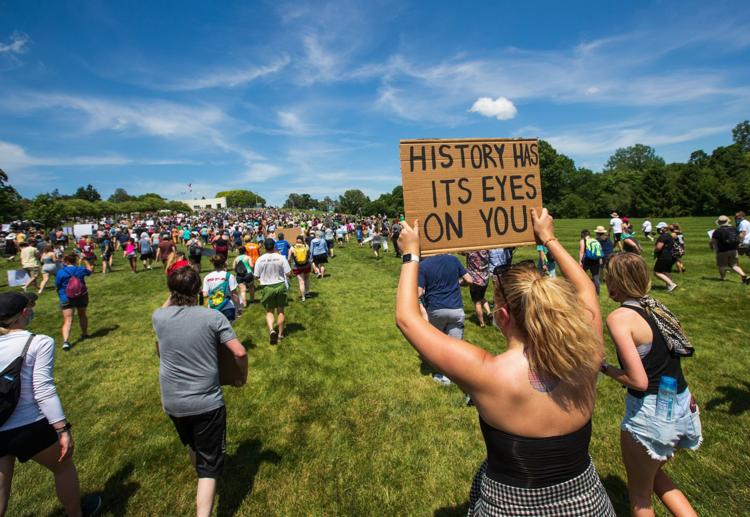 A view once, perhaps, tucked under someone's windshield as a leaflet or placed in a paid newspaper advertisement now beams out, for free, everywhere. Attempting to harness it into a collective meaning can be like trying to put arms around rushing water.
"I'm hopeful that because of this moment, conversations at family dinner tables will begin to dig deeper and dive into the uncomfortable but necessary topics," Higgins said. "That people will pause and take a moment to really think before they speak or post."
If any mood prevails, it's one of concern, reflection, worry, grievance. The pandemic, the economy and racial tension make like sociopolitical caulk, and don't allow for easy distractions to creep in.
This year is not like the last, or the one before it. But Borstelmann — whose wife, Lynn, is an assistant professor at the University of Nebraska Medical Center — is more encouraged than some by the nation's growing resiliency.
"Given the extraordinary pain being inflicted economically, politically, emotionally and psychologically by the pandemic, I'm guardedly optimistic," he said, noting that historians don't see any better into the future than anyone else.
Because Borstelmann sees the United States' broad diversity — of races, languages, perspectives, regions and political views — as an identity that differentiates it from other nations.
And the idea that all men are created equally — words embedded in Thomas Jefferson's Declaration of Independence, even if executed for many years in ways untrue to their meaning — is a fast-held belief among Americans, he said. And the world at large sees it. The U.S., Borstelmann said, has roughly 85 million first- or second-generation immigrants.
"People gave up their lives elsewhere to come here because this is a place where they can make new and better lives," Borstelmann said. "And history shows they have, and their kids have after them have. Of all color, religions. The diversity of it is spectacular. They're walking advertisements for the U.S., to see people give up so much to be here."
Sign up for World-Herald news alerts
Be the first to know when news happens. Get the latest breaking headlines sent straight to your inbox.
Saad Babir had to leave his entire life behind in Sinjar, Iraq, after the Islamic State attacked his city in August 2014, in the middle of the night, eventually killing thousands of men and kidnapping thousands more women and girls as sex slaves. The Yazidis of the region were victims of genocide, fleeing to the mountains without water, food or supplies only to see, on a clear day, the militants waiting for them below. Four days after the siege, American helicopters dropped supplies for the Yazidis on the mountain. Two days later, U.S. airstrikes began against the militants, helping create safe passage for Yazidis into Syria.
Thousands of Yazidis live now in Lincoln. Babir, director of media relations and a board member for the city's Yazidi cultural center, arrived in 2017. He's applied for asylum in the United States and sits, on a weekday afternoon, recounting the murderous siege of his city and the relief brought by Americans.
The United States is refreshingly free, he said. Yazidis arrived, got apartments, took jobs, started businesses, studied in college. Their religious views, which made them targets in Iraq, aren't an issue here. Yazidis who worked as translators for U.S. troops during the second Gulf War are citizens, which is one reason, inside the Yazidi office, an American flag hangs prominently above a desk, right next to statues of peacocks, which are seen as one of God's seven angels in the Yazidi religion.
"They're proud of this flag," Babir said. "They're happier living with this system, under this flag. There is peace, there is freedom, there is equality. This country is strong — stronger than any other country."
The Cultural Center is located on North 27th Street in Lincoln. There may be no more diverse stretch of street in the Midwest than 27th between O Street, the city's main vessel, and an overpass a few miles north. Lobo City Mex Market. Oriental Market. New Market. Fattoush Restaurant. Two of the city's — and thus two of the state's — best Vietnamese pho restaurants. Multiple Chinese restaurants. A funeral home, churches, hairstylists, a bicycle shop, a camping outfitter's store — multiple cultures and religions and experiences and languages and political beliefs, side by side, open for business, on a clear, summer day.
These streets exist in some nations, but not every one of them, and generally not 13 hours from a major body of water, smack dab in the middle of a vast landscape.
The fireworks tents and stands thus contain so many multitudes who have collected their miniature explosives in a bag, walked to their nearest patch of cement and, with an imperfect lighting device that will almost certainly fail at some point during the night, tried not to blow up a finger in pursuit of a few seconds of flash. And after the weekend closes, America will face the same distress and pain that makes 2020 so memorable. But Borstelmann sees an underlying strength and purpose.
"I don't want to sound Pollyannish — I don't think it's all puppies and rainbows going forward — but I think people believe, deeply, in this country that everybody should have equal chances and equal opportunity," Borstelmann said. "That's pretty deep."
---
Look back at our best staff photos from June 2020
Scurlock Vigil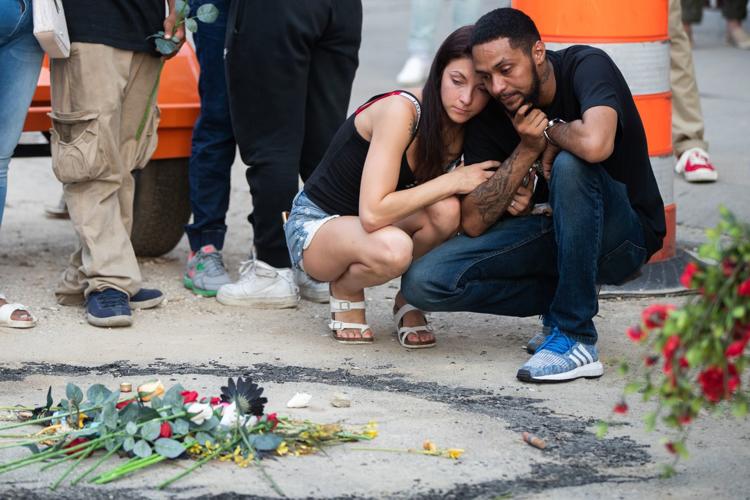 Scurlock Vigil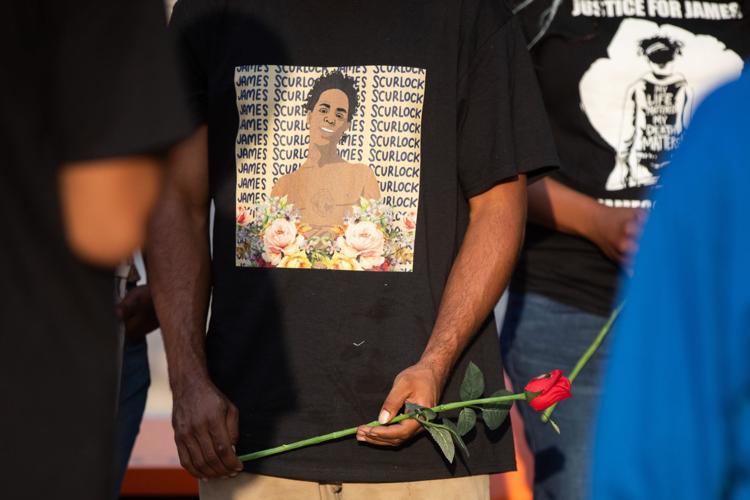 Cleanup
Flowers
Catching Air
Protest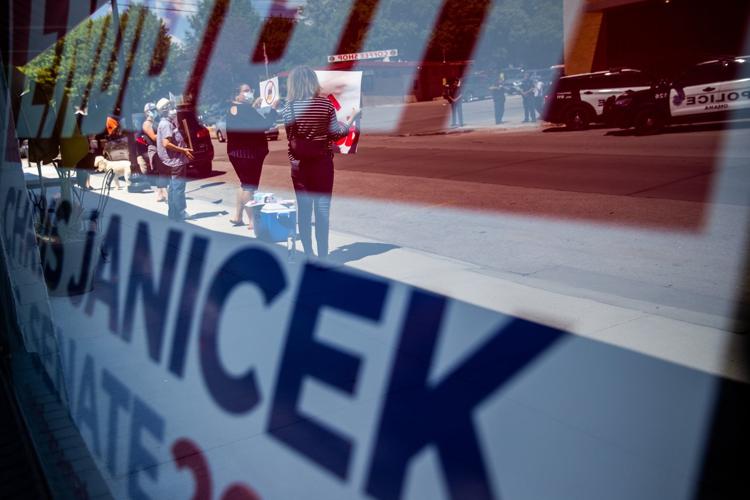 Baseball is back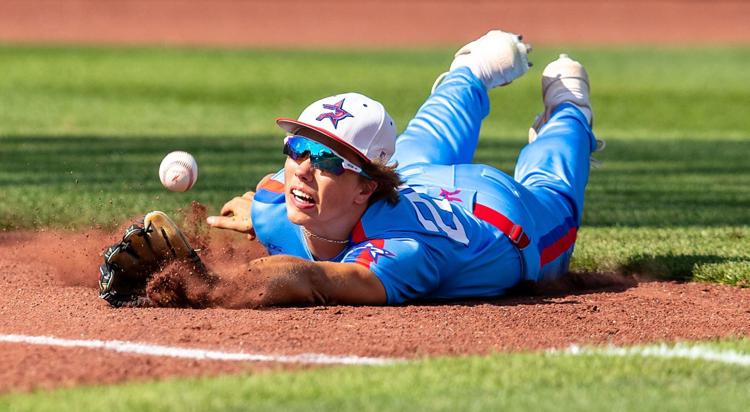 Juneteenth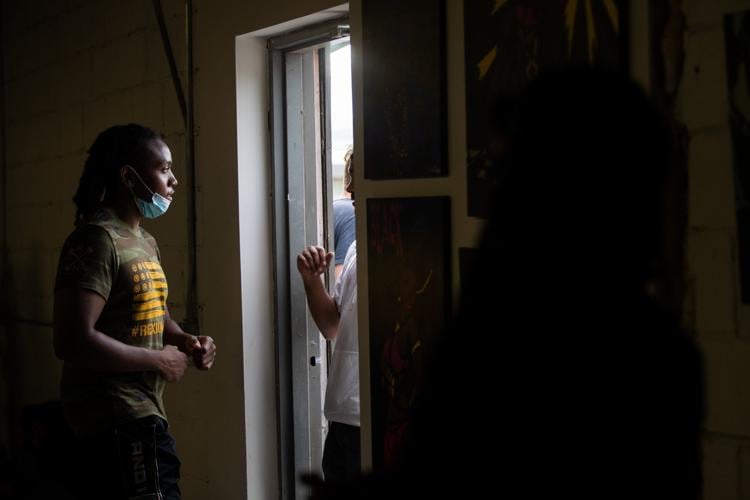 Juneteenth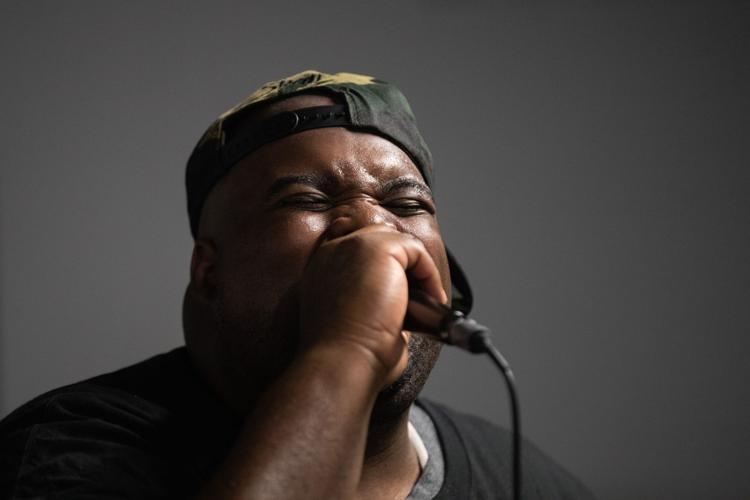 Juneteenth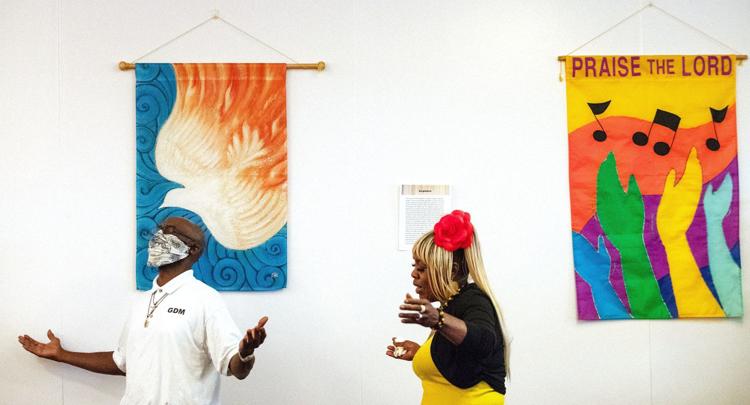 Ball Hawk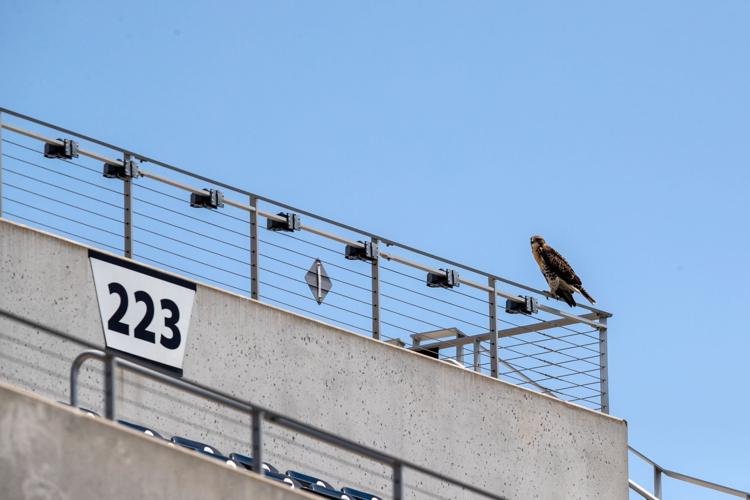 Hello Teddy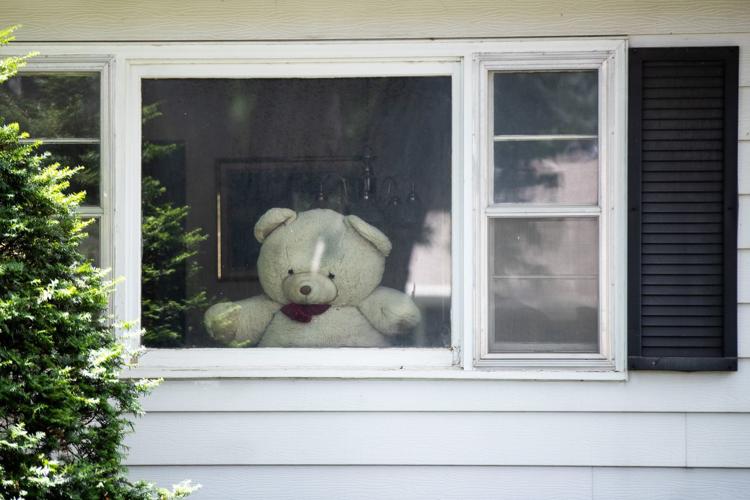 CWS Silent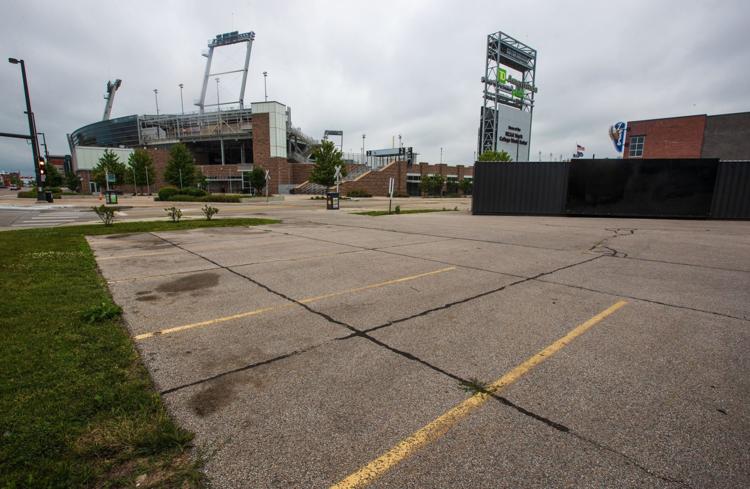 Lake Walk
Sun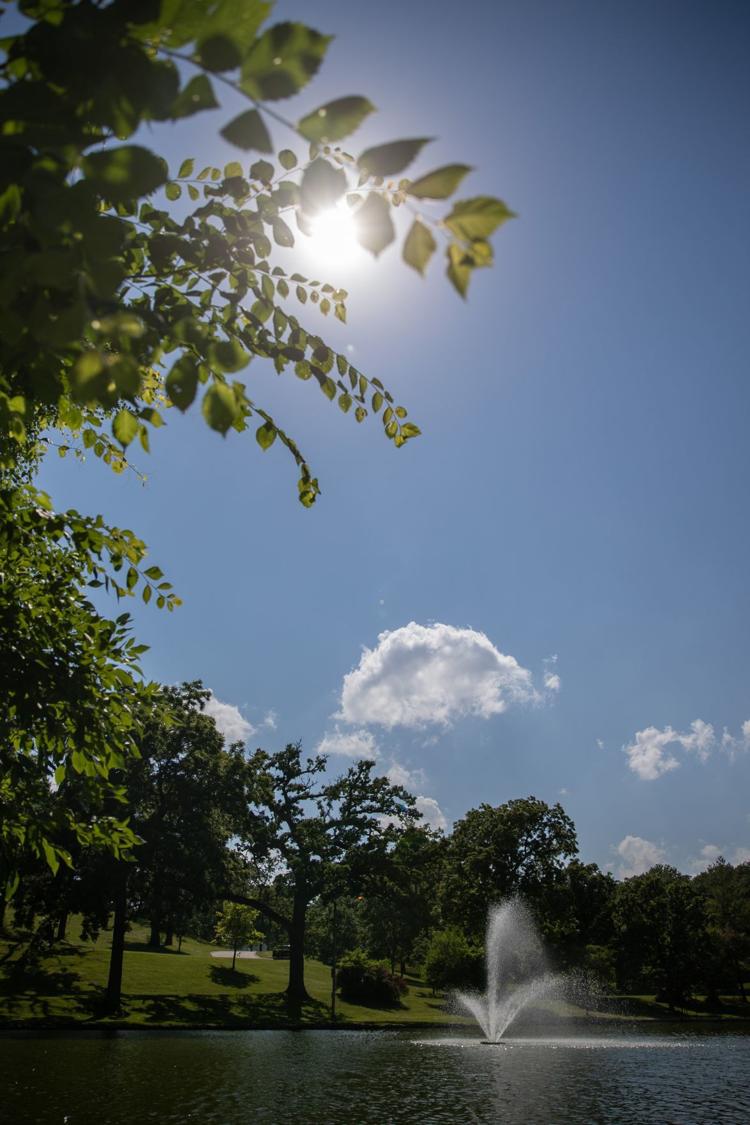 Remember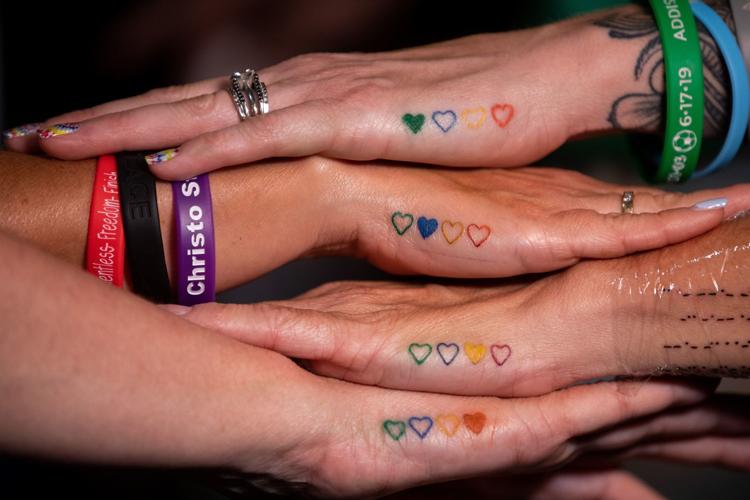 New Paint
You will not beat Nebraska
LGBTQA
Black Lives Matter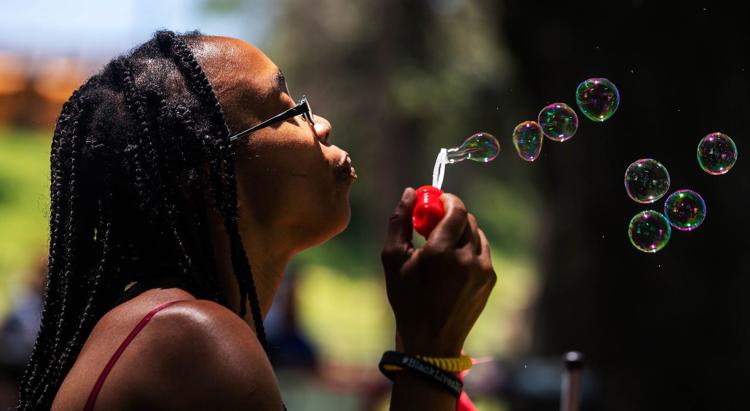 Miss you CWS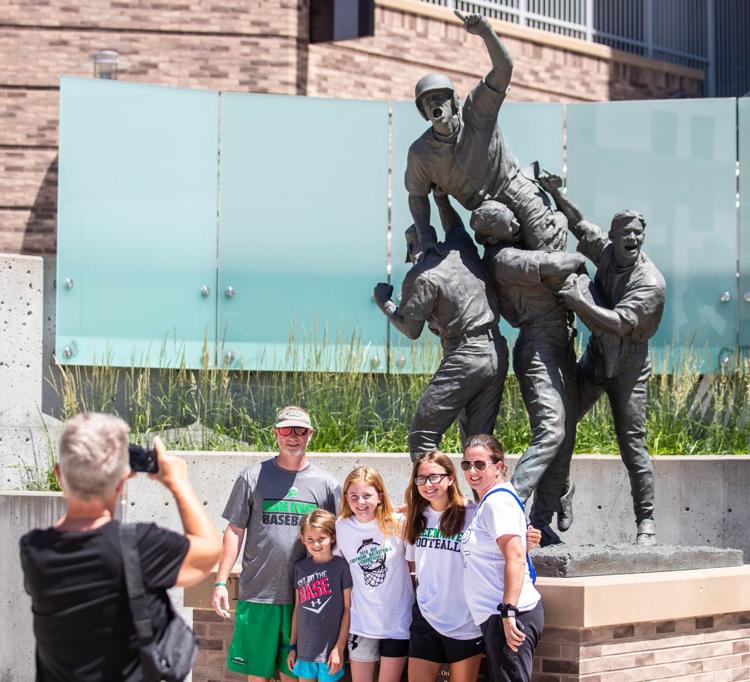 Rally
Protest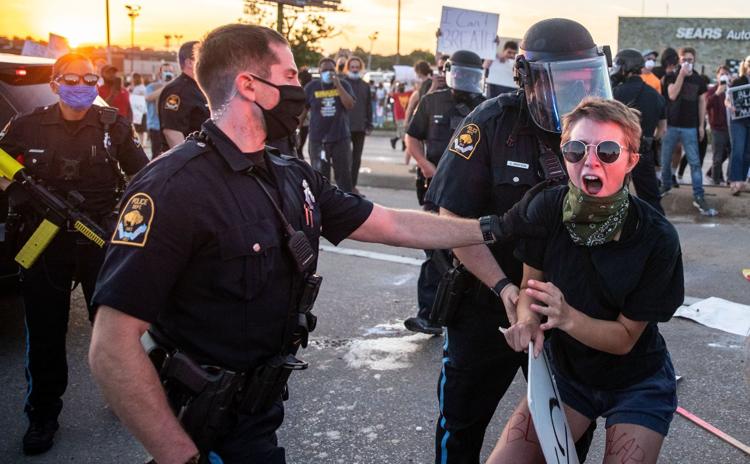 Hug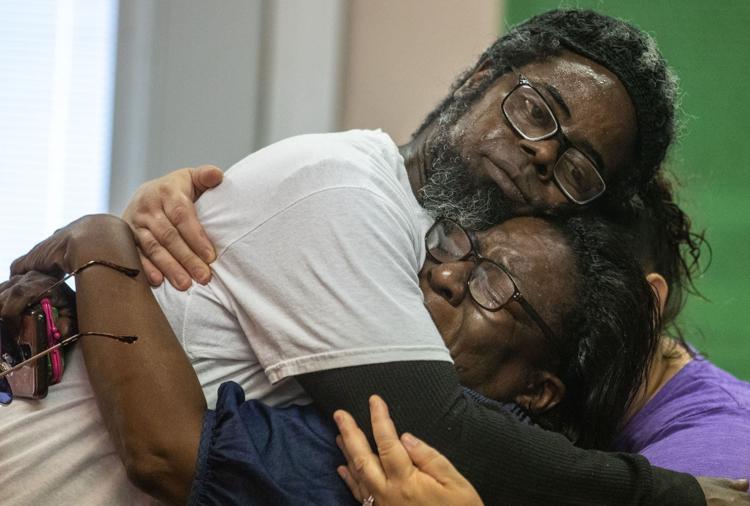 Rally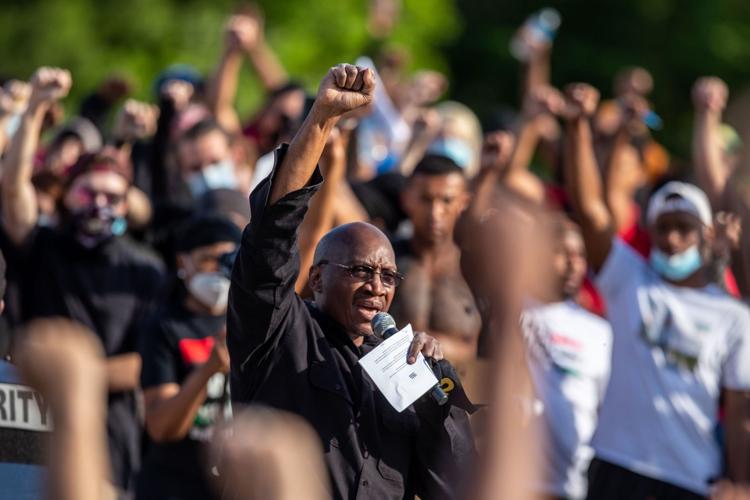 Fire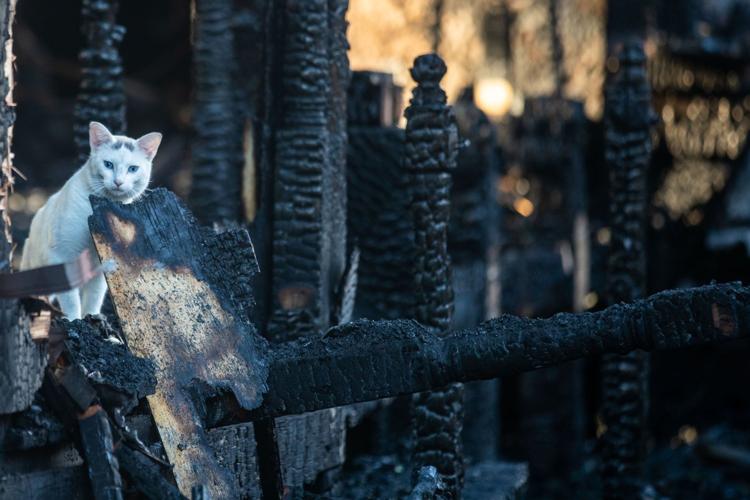 Police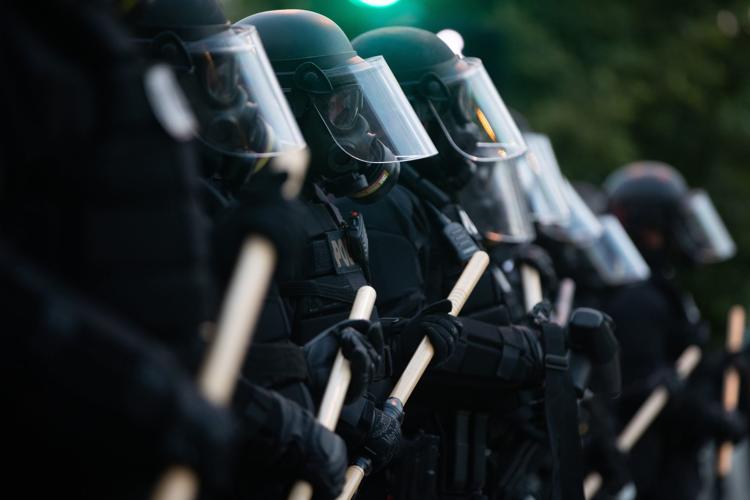 Protest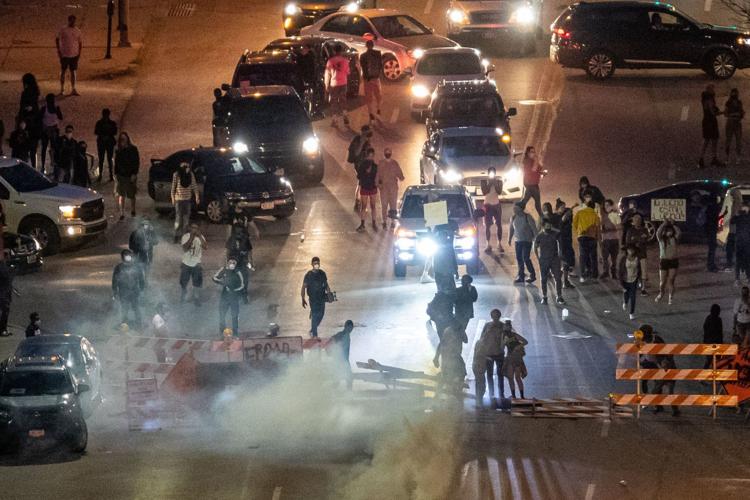 Protest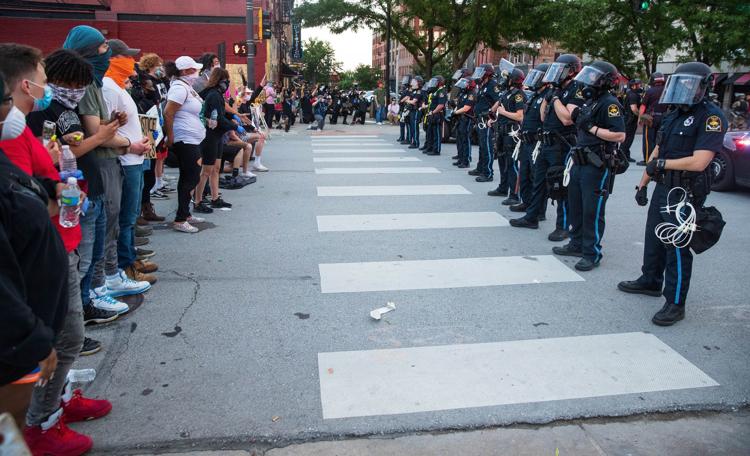 Protester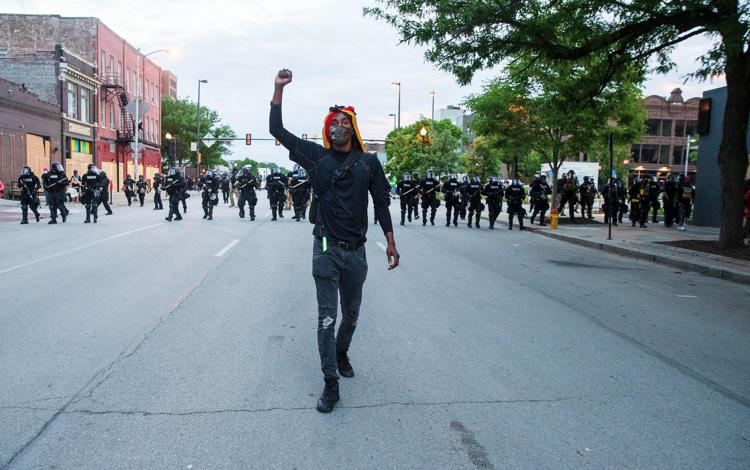 Protest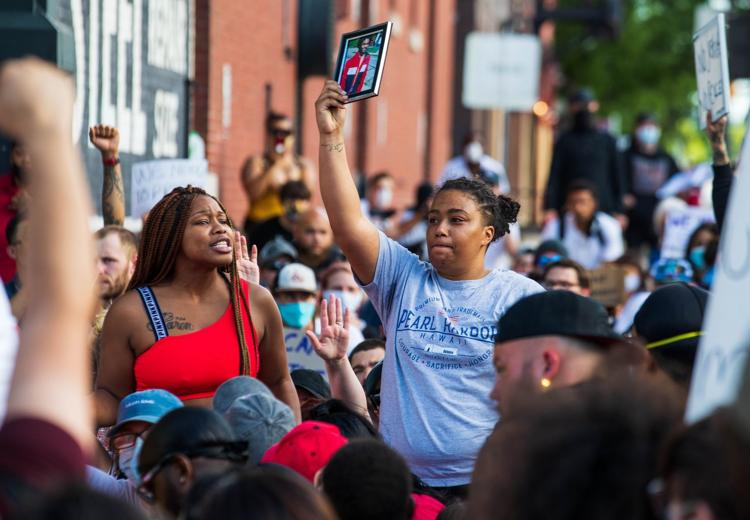 Police
Tear Gas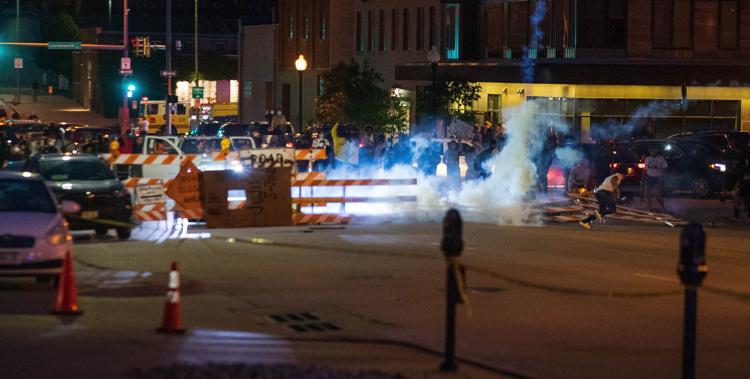 Police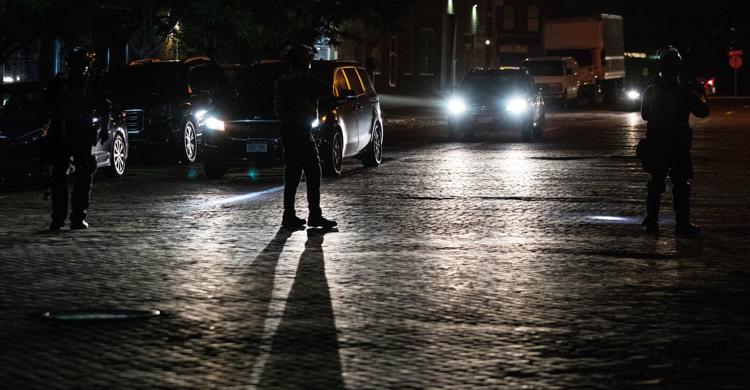 Protests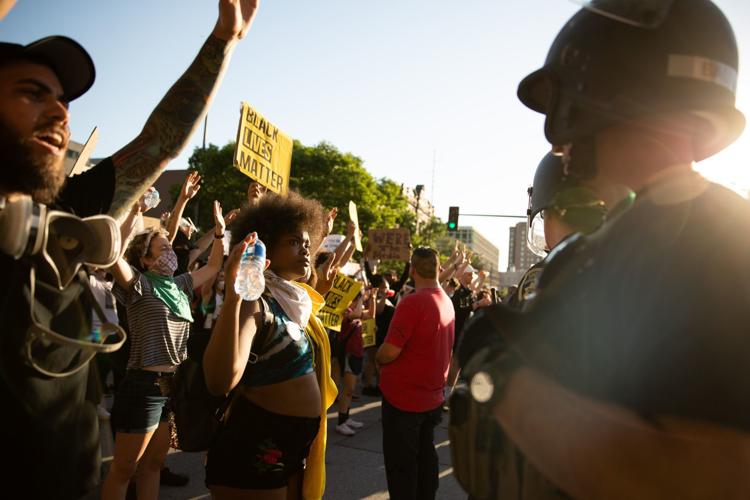 March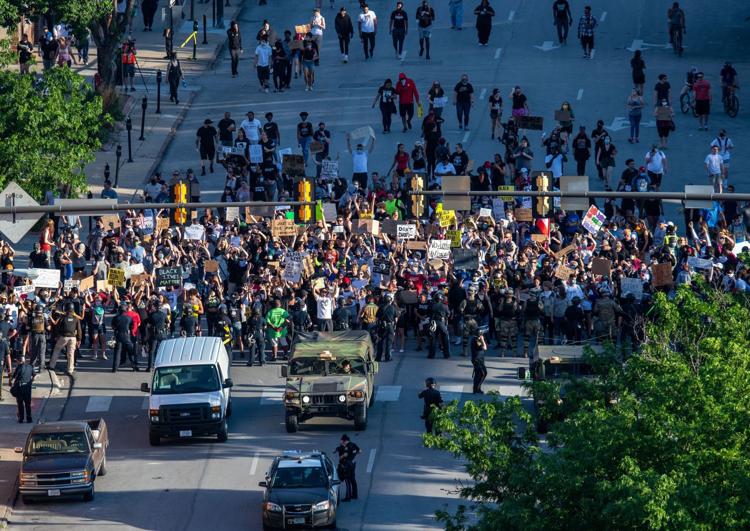 Protests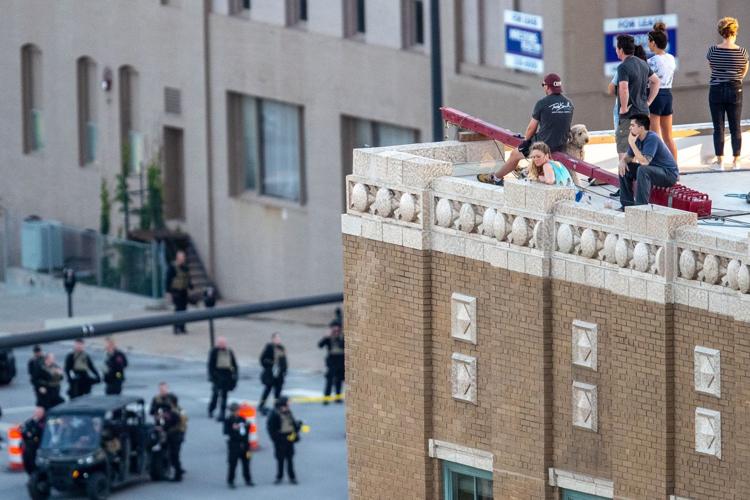 Flower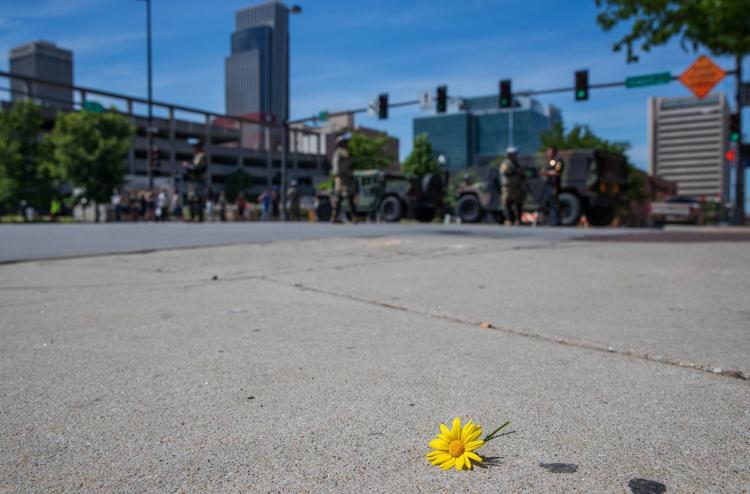 Protests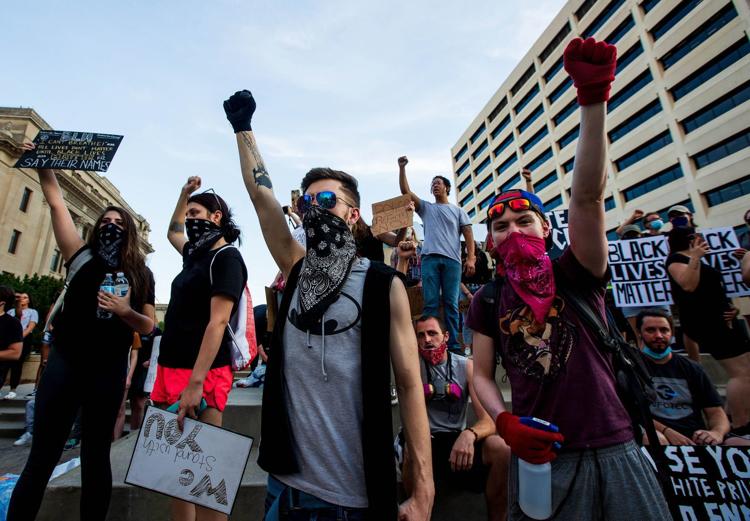 Flowers
Protester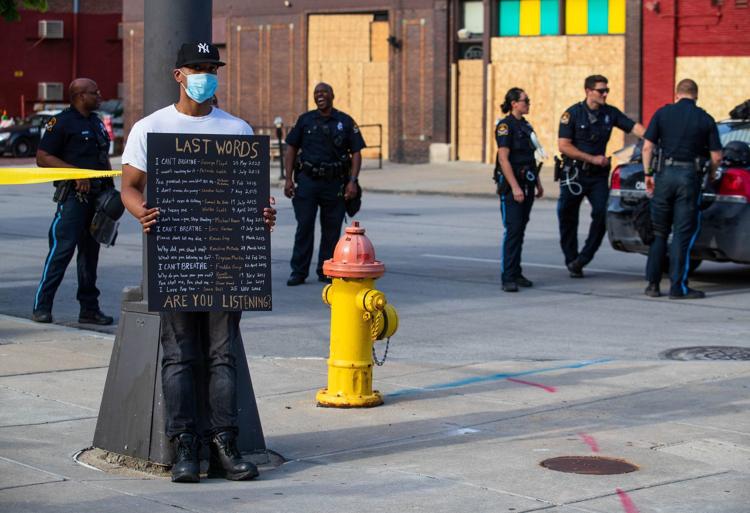 Protests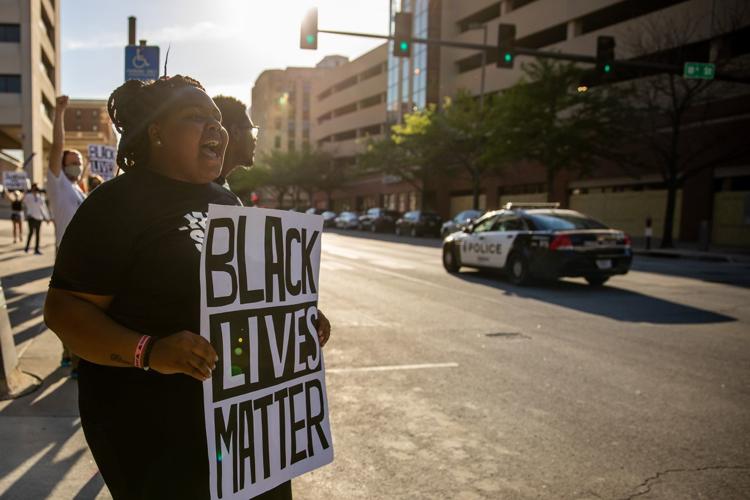 Sen. Ernie Chambers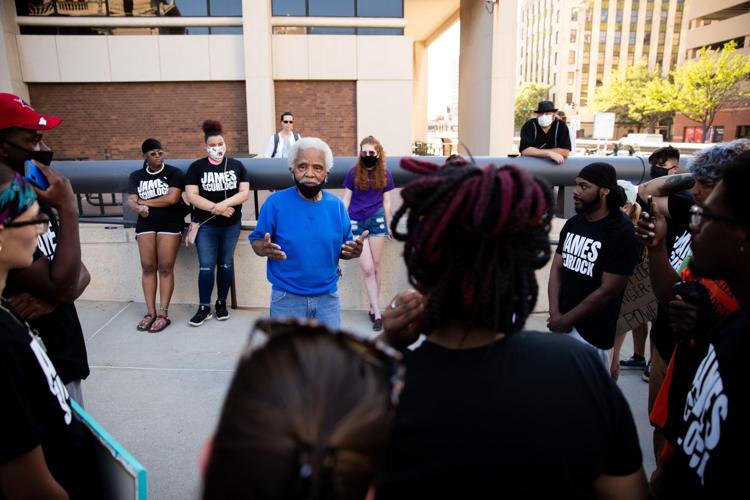 March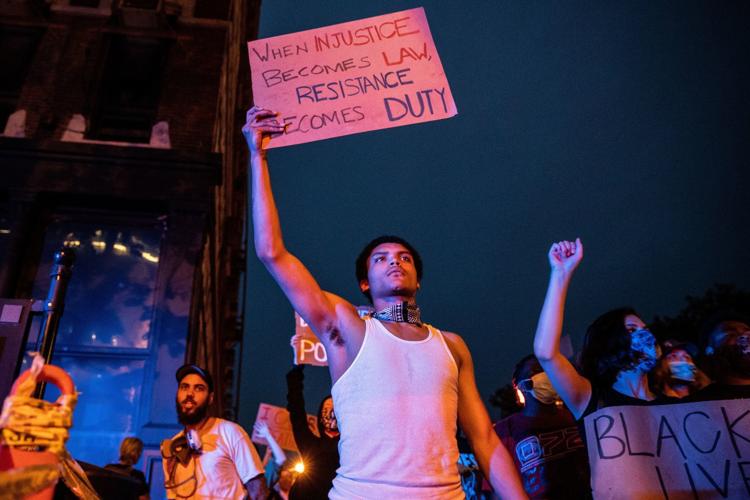 Mural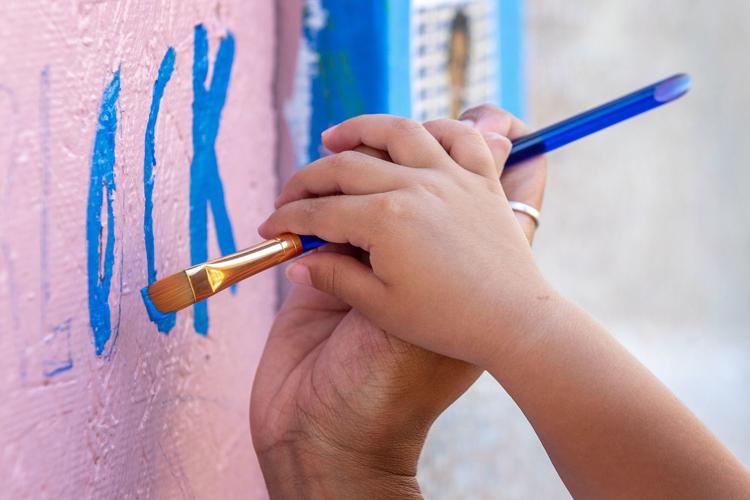 March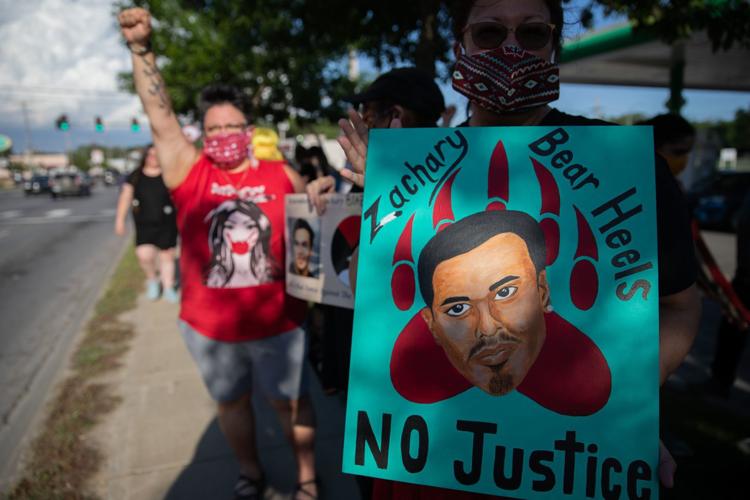 Rally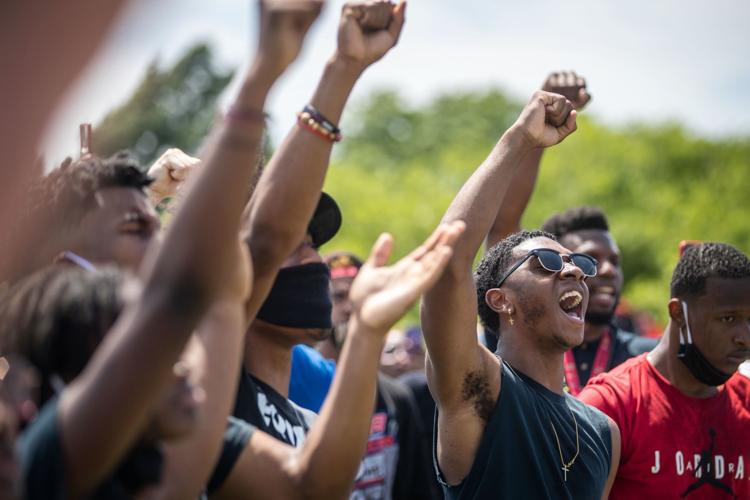 March

Rally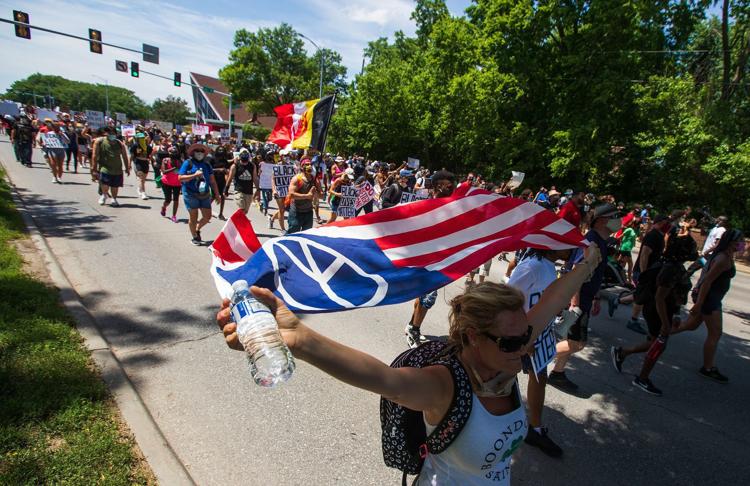 March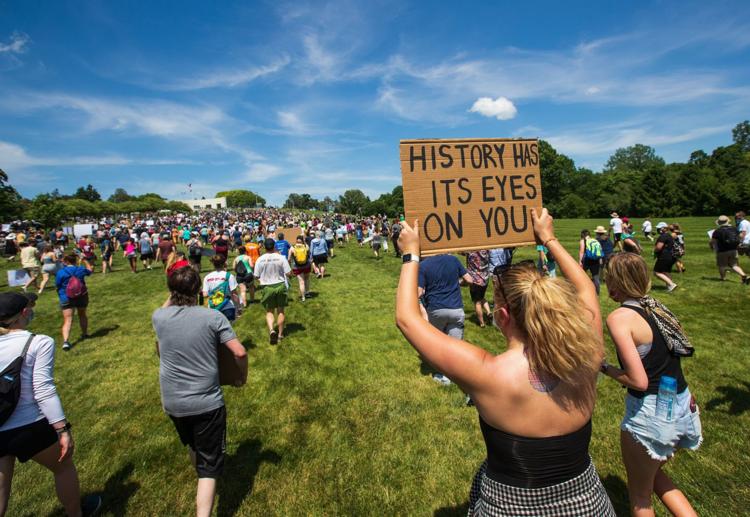 Rally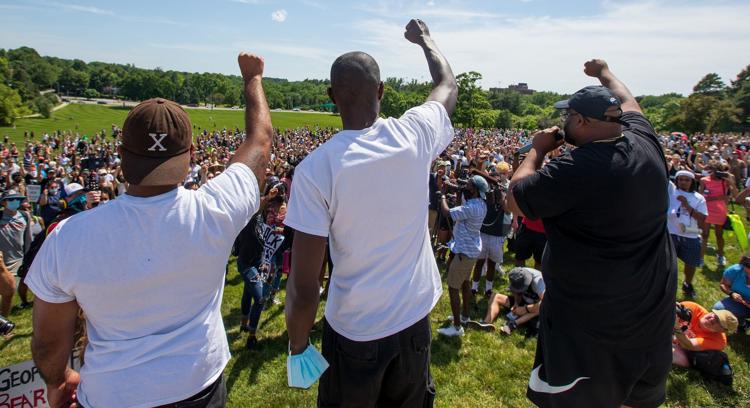 Rally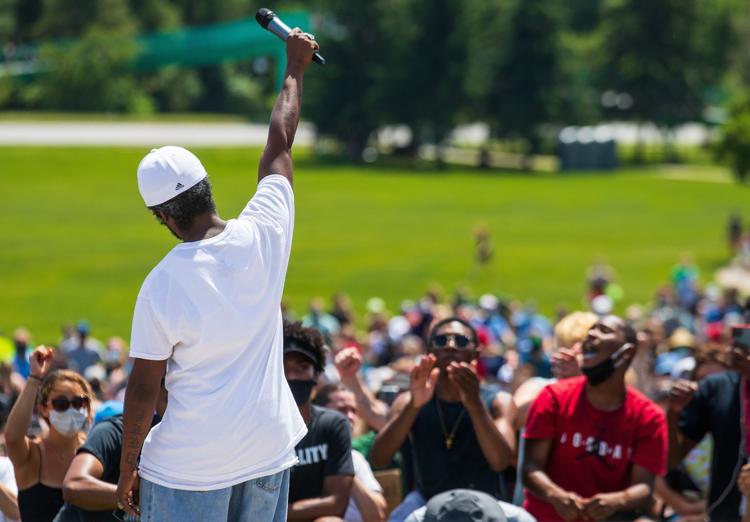 Zoo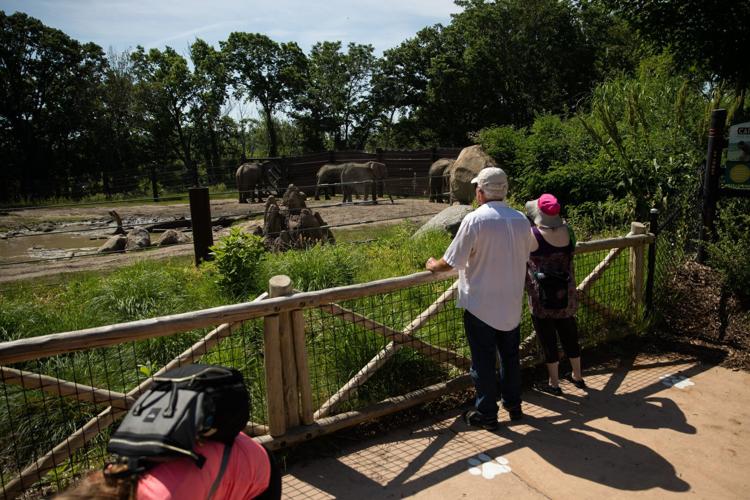 Black Lives Matter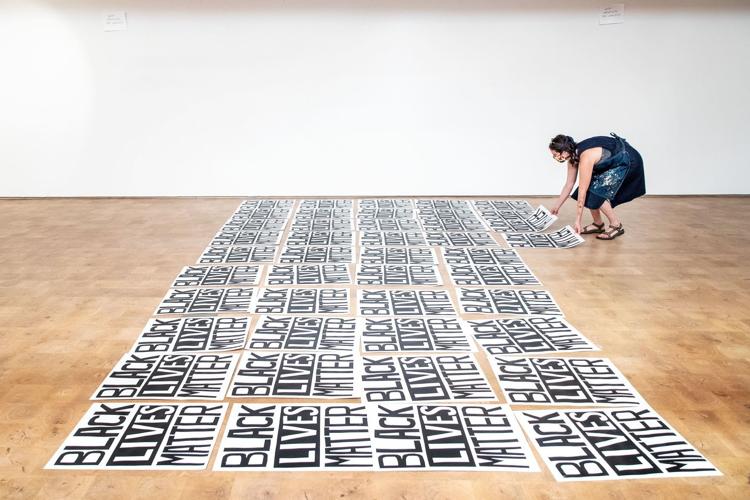 Rainbow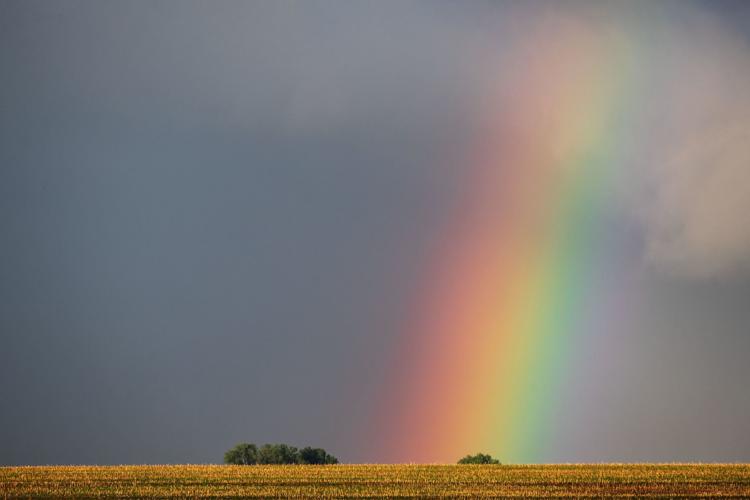 Splash Pad