It's almost easy to miss the turn into A&R Salvage and Recycling, tucked away in a valley at 28th Avenue and Vinton Street, just east of Interstate 480.
But glide down the hill, park your vehicle and take a walk through Omaha's past.
Look beyond the rows of windows and doors, the piles of tires and pipes, the old pot-bellied stoves — and what some people might just call junk — and you'll spot an old sign from Ak-Sar-Ben Racetrack, a huge light fixture from the old Witherspoon Mansion or cast-iron columns from several former downtown businesses.
"A lot of Omaha history is down here," owner John Rapaich said.
Rapaich and partner Virgil Anderson have owned the business for 21 years, at the same site as the former RPM Salvage sat for another 20 years.
They've torn down buildings all over town and then transported anything they could save to the 10-acre yard.
Now A&R Salvage is moving.
The land has been sold to an undisclosed buyer, and Rapaich isn't sure what is planned for the property.
"Progress," he said. "We're going to move on."
Walk around the piles of merchandise inside and out of three warehouses, and it seems like an impossible task to move everything. But that's not the plan.
Rapaich is putting some wood timbers in storage for the next location. Everything else is selling at discount prices until an Oct. 30 auction. Store hours are the same as usual.
He's not worried that people won't buy the stuff left behind.
"We sell a lot," Rapaich said. "I've been here 21 years. Yeah, it's worth it."
It may look like random piles just scattered everywhere, but Rapaich and longtime assistant Corky Haley know where to find anything you might need to restore your home and then some.
Looking for an old-fashioned cover for a heating vent? They've got several behind the main counter. How about an old door handle or hinge or length of timber for a new fireplace mantle?
"They've got a little bit of everything, honestly," longtime customer Steve Guardiola said.
He was there looking through the stack of tires. But he's also bought landscaping items, fencing and toilets.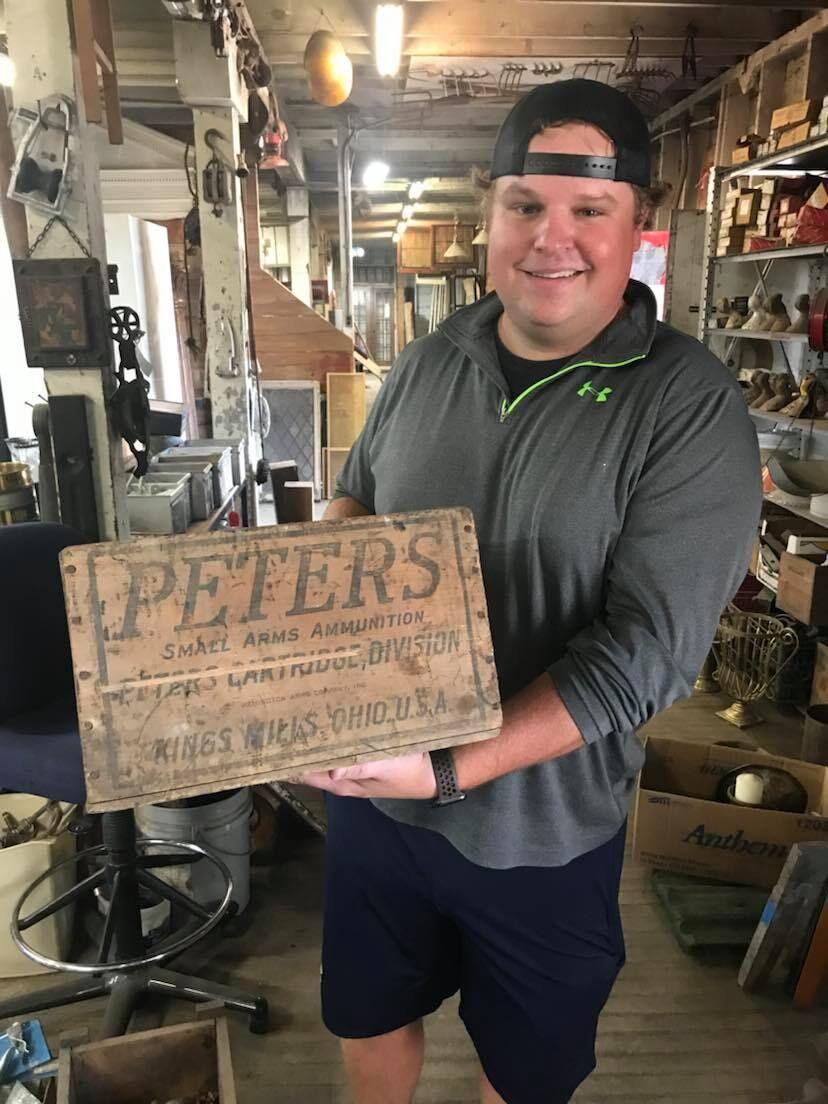 Customer Peter Ciurej finally got Rapaich to sell him the vintage Peters ammunition box sitting high above a row of doors that he's wanted for two years.
It's time to start letting things go.
Some items are marked. Others you can take to the front desk, where Haley will ask you to make an offer. Rapaich said Haley knows the history of about everything in the place.
While a sign from the old Delmar Hotel at 24th and Farnam Streets sits outside the main warehouse, Haley said the elevator they took out of the building is in California.
"They use it in the movies," he said.
Thirty to 40 people come through the business every day, Haley said, many of whom just enjoy browsing through the vast array of dusty merchandise. Haley understands.
"I love it," he said, "I love everything about it."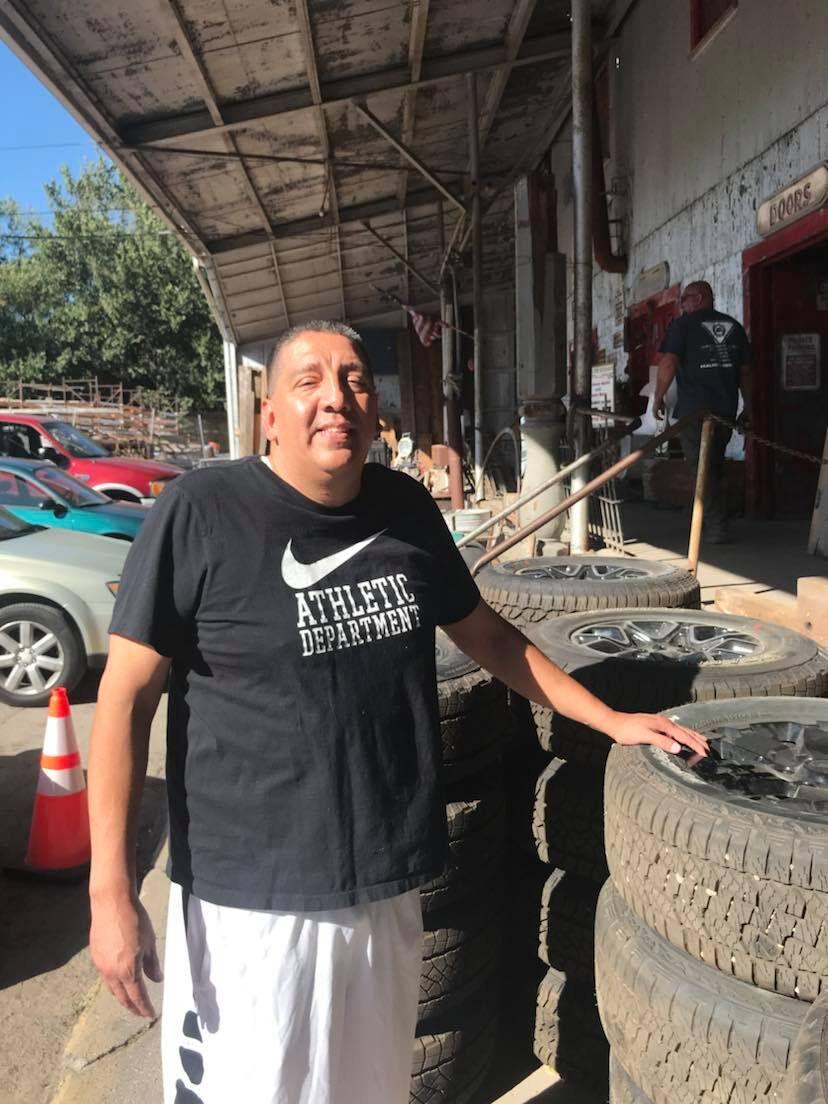 He plans to move with Rapaich to the new place, which will be in the same part of town. Negotiations on a piece of property are nearly complete.
Guardiola wasn't surprised that Rapaich isn't going far.
"He's all about south Omaha," he said. "It's a very close, tight-knit family."
---