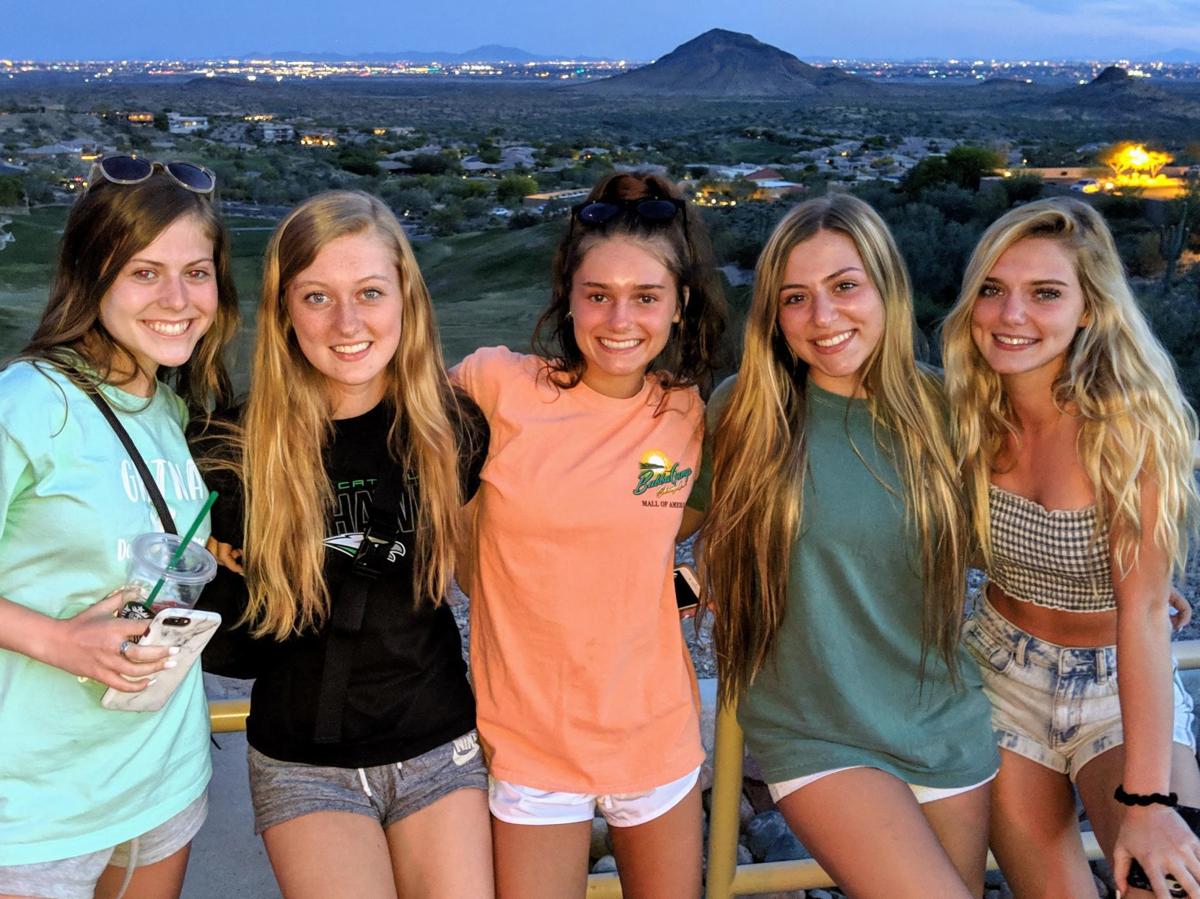 Once she was home from school, Addisyn Pfeifer would loudly ask her parents and three siblings the same question:
Then Addisyn would proudly announce her news, which was usually something silly. But she made it seem monumental.
"Her news was so big, it was like she was elected to be the president of the United States," said Wendy Pfeifer, Addisyn's mother. "She was just excited about everything."
Addisyn was the jokester of the close-knit group of girls, Pfeifer said, and liked to lovingly poke fun at her friends and family. She would tease her dad, Justin, about how old he was and which of them would win if they would race each other in a footrace.
Addisyn had just turned 16 last month and was the big sister to 10-year-old brother Aidric and 7-year-old twin sisters Keely and Keira.
She was a talented soccer player who played on the junior varsity team at Gretna High during her sophomore year and with a club team in Papillion.
Addisyn was scheduled to take college prep courses in the fall with the eventual goal of becoming a nurse in a neonatal intensive care unit.
She had big plans to travel the world, but also knew the importance of family. When her siblings teased her about moving out so they could get the bigger bedroom, she said she would never leave home.
"She would say, 'Never, because I'm going to live in the basement for the rest of my life,' " her mother said. "But at the same time, she'd turn around and say, 'I want to travel and see everything I can.' "
Addisyn would often raid the pantry for a late-night snack, and her family always would know when she did it. The cabinet made a squeaking noise — a loud one, matching Addisyn's personality.
Addisyn's faith also was important to her, Pfeifer said. She sometimes would go to St. Patrick Catholic Church in Gretna on her own.
In the days after the tragedy, Pfeifer has found comfort in recalling the good times and by looking at photos of her daughter.
"I just keep going through pictures, keep thinking of her voice and remembering her laugh," she said. "You want them to have fun, but you want to protect them at the same time. We tried to play that happy medium."
When Pfeifer first heard details about the crash, she was hoping her daughter was elsewhere and would arrive safe and sound. She still grapples with the fact that her daughter won't ever come home.
"I hoped she was peaceful at the end and not scared," Pfeifer said. "And knows how loved she was."
In addition to her parents and siblings, Addisyn is survived by many other relatives.
Visitation is set for 2-5 p.m. Sunday, with a vigil service at 5 p.m., at St. Patrick Catholic Church, 508 W. Angus Road, in Gretna. Her funeral will be 10 a.m. Monday at the church. Memorials can be sent to the family through Roeder Mortuaries.
Photos: Fatal Sarpy County crash; memorials set up at Gretna High School