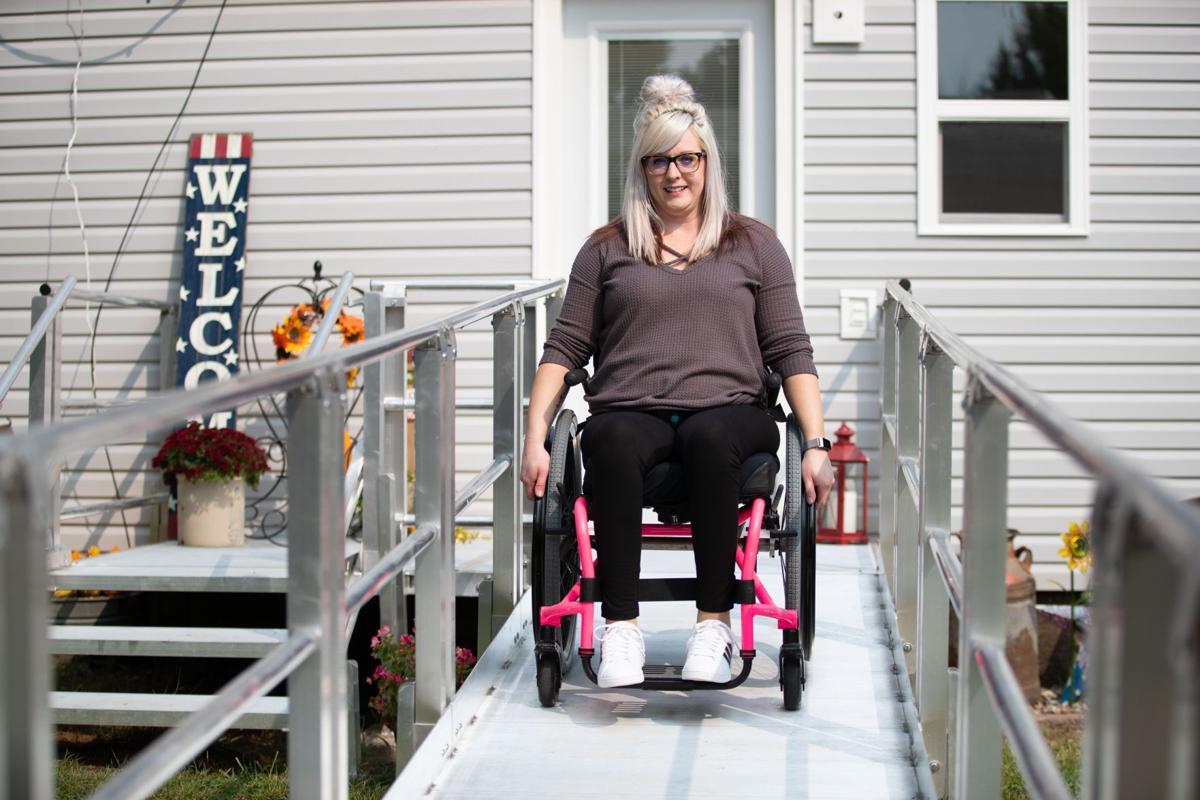 Reality set in for Amanda Snook as soon as she got home.
She sat in her house, wondering how she was going to cook, do laundry and be a wife and mother, all from her wheelchair.
"My mind went blank," Snook said. "The last time I was at home, I was walking and it was normal. And now it's not."
Snook, 36, suffered a spinal cord injury in a car crash nearly three years ago. It left her paralyzed from her belly button down.
Thanks to a peer mentoring program at Madonna Rehabilitation Hospitals in Lincoln, Snook snapped out of the funk she was in after the crash.
Now, she's serving as a mentor in the same program and is helping other people learn about disabilities during her time as Ms. Wheelchair Nebraska.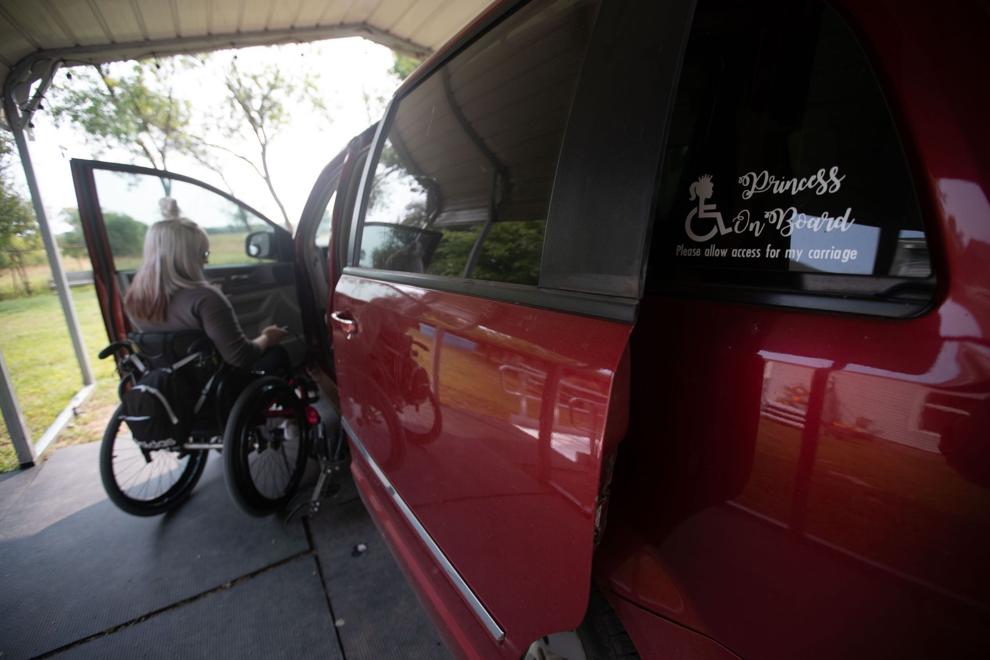 On the night of the crash, Snook and her husband, Brian, were headed to a wedding reception. They had just left their home outside Fairbury and were taking the long way into town.
Snook, who was driving, saw a sign warning of a sharp turn ahead. She didn't make the turn in time, and the vehicle hit gravel on the side of the road. The truck flew into the air.
Snook was thrown through the driver's-side window. When she finally came to, she realized she was lying in a grassy culvert, which kept her from being crushed under the weight of the truck.
Her husband climbed out of the truck, screaming when he saw her. Snook told him to focus on finding her phone.
He searched the grass, finding it when their oldest son called.
"I was thinking he was going to have to leave me (to get help)," Snook said. "I was telling him to concentrate on finding the phone because it was getting harder for me to breathe."
Snook was flown to Bryan Medical Center in Lincoln, where she spent a week in the intensive care unit.
First, Snook asked about work. Then she asked about her legs.
Her back was broken at the T8 and T9 vertebrae of her spine. Walking again would be nearly impossible.
"It was hard to hear," Snook said. "I stayed pretty positive, though."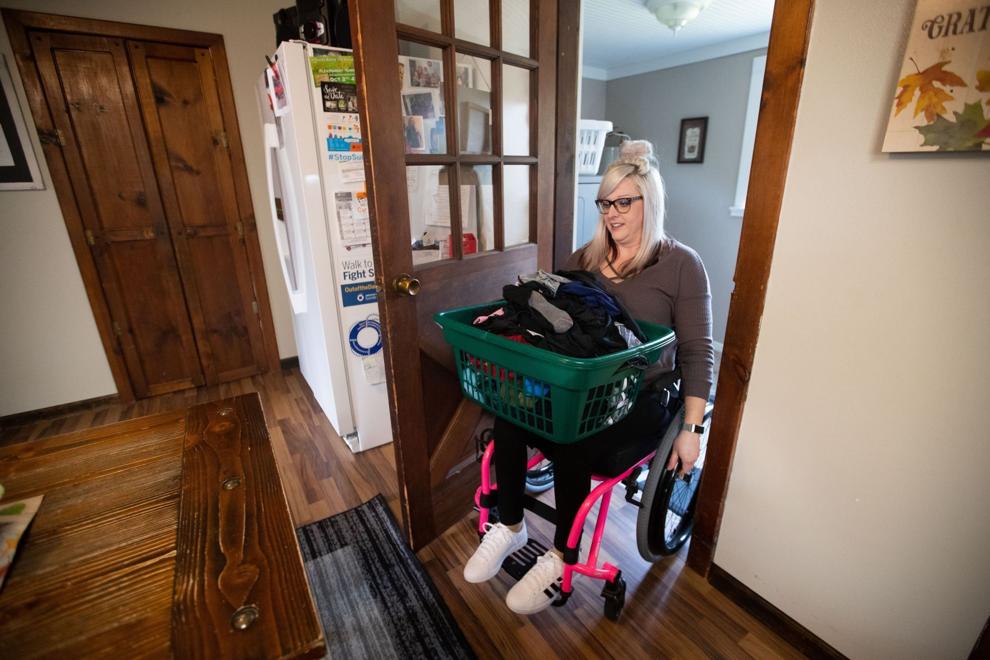 Rehab started as soon as she got to Madonna in Lincoln. Therapy was like a full-time job.
The goal is for patients to feel as mobile and active as possible when they get to Madonna, said Matt Ulmer, a physical therapist who worked with Snook.
It was clear from the start that Snook was motivated.
"She was happy to be alive, to be honest, and she was thankful that she made it through the accident," Ulmer said. "Of course she was disappointed and discouraged by a spinal cord injury, but she had a good attitude."
Snook learned to transfer from her chair to other surfaces — and vice versa — using a slide board. Physical therapists also worked with her on balance, strength training and navigating obstacles in a wheelchair.
At Madonna, Snook said she learned "a new way of life." She had to adjust to things not being on her level anymore. She learned how to cook, do laundry and wash dishes, all from her chair.
It can be frustrating to learn a new way of tackling a task, Ulmer said. Snook had a few of those moments, but she persisted and often would turn to her peers in therapy to encourage them.
Another challenge was getting behind the wheel of a car again. Madonna offered a driving program, but Snook wavered. It wasn't required, and she wasn't familiar with driving in Lincoln. But her husband told her to take advantage of the opportunity. So she learned to drive using hand controls.
"I was scared out of my mind," Snook said. "I had to get back behind the wheel, but it was the best decision."
Snook, along with her husband and three sons — Daxton, Jace and Wesley — spent Christmas in the Lincoln rehab facility.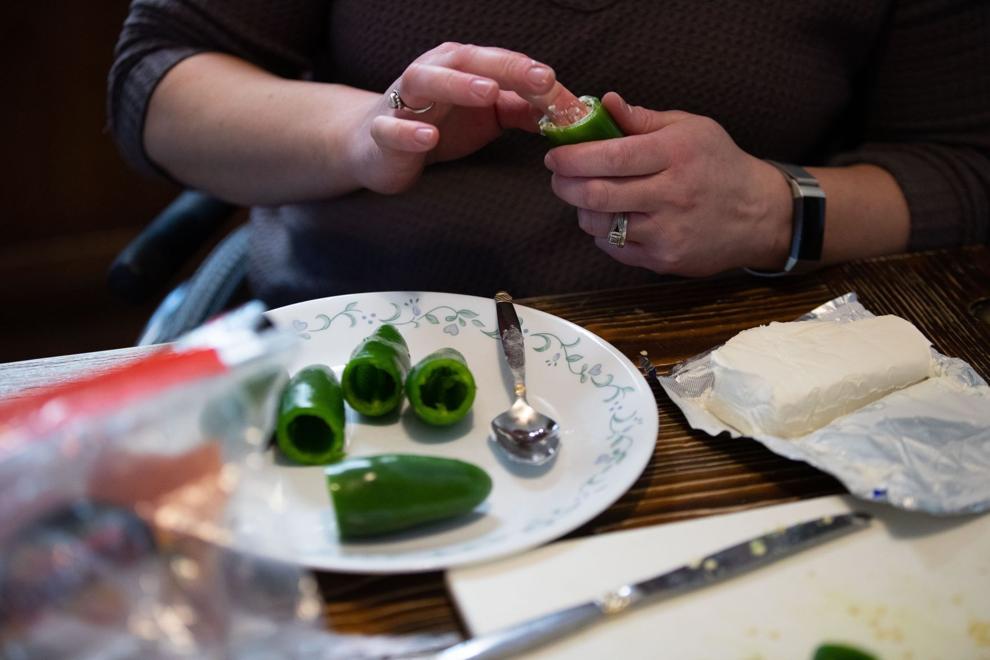 "I was just so thankful to be alive and to still be experiencing Christmas with my family," Snook said. "I was just glad to be where I was after what had happened."
When she got home in mid-February, Snook said she fell into a "super dark place." She would hide in the bathroom so her three sons couldn't see her struggling. Being the only young mom in a wheelchair in her small town made her feel alone.
Then Snook got involved with Madonna's peer mentoring program, or adjustment group. She went back to Madonna to meet with moms facing similar situations.
"That's when my life started turning around and I realized there was a purpose," she said. "This all didn't just happen so my life would be terrible."
Madonna officials asked Snook to be a volunteer in the program. It was a no-brainer.
Now she tries to help other Madonna patients find their success stories. Because of the pandemic, she has been meeting with others over the phone and through Zoom.
"It's about not letting something tragic that happened to you take over your life," Snook said. "It's turning something tragic into something good and meaningful."
Kipp Ransom, a professional counselor and organizer of the adjustment group at Madonna, said he uses Snook as an example of a successful rehab and successful life after a spinal cord injury. She embraced a positive outlook and had the support of her husband and family.
Being able to relate to someone or speak to someone who has been in the same position is helpful, said Ransom, who also had a spinal cord injury. Snook does whatever she can to help others or advocate for people with disabilities, he said.
"She's very resilient," Ransom said. "Her positive nature has helped with that."
Snook applied for the role of Ms. Wheelchair Nebraska and was selected. Her term, which started in January, has allowed her to reach a larger audience.
Her platform centers on positivity and health. Since her injury, Snook said she has revamped her eating habits and still goes to physical therapy.
As Ms. Wheelchair Nebraska, she does two speaking engagements a month. She has met with high schoolers, special needs students and nursing home residents. She speaks about the importance of keeping a positive attitude, and many times she explains her disability to younger kids.
Her advice to anyone: "Don't be afraid to ask questions. Sometimes, you'll learn a lot from somebody."