For more than 10 years, Phyllis "Tiny" McCaul raised seven of her late niece's sons and daughters like they were her own offspring.
She took them in at age 60 after widowed dad Gary Staton left them at a hospital in 2008 under Nebraska's former safe haven law.
Finances were tight, but she persevered.
When The World-Herald featured the family in its 2009 Thanksgiving edition, readers wanted to help. Many contacted the newspaper's Goodfellows charity, which collected monetary donations and delivered them to McCaul, who was known as Aunt Tiny.
She was living with the kids in a Lincoln apartment.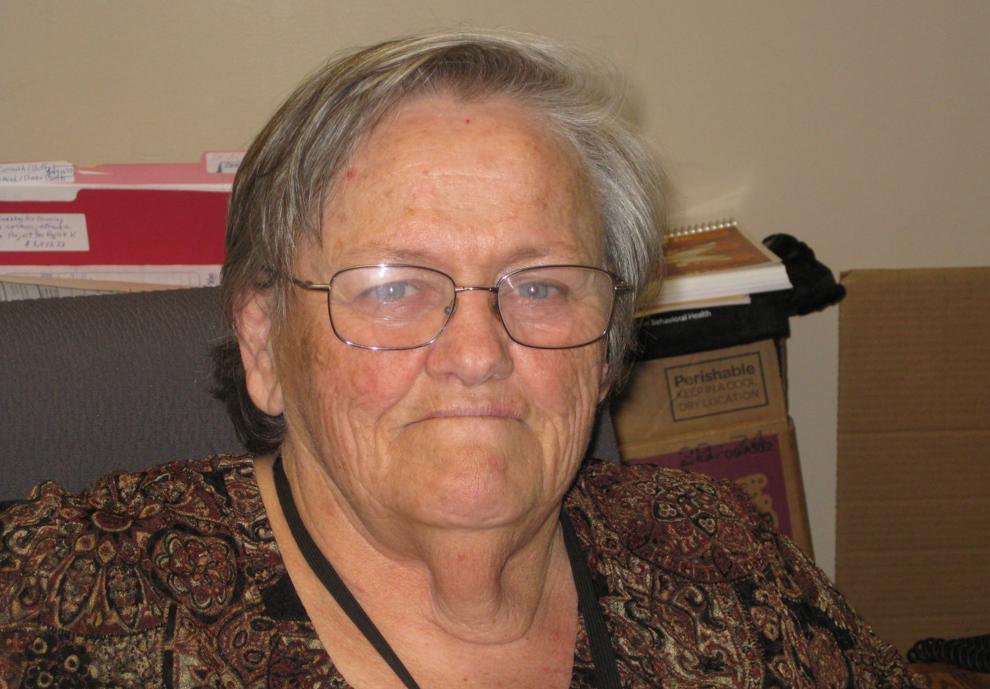 This September, McCaul died at age 71. She learned she had cancer in July, said Cheyenne Staton, 27, one of the kids.
"She was very feisty, kindhearted and very giving," Staton said.
At the time of her death, Aunt Tiny was still raising Willow Staton, now 13.
And Goodfellows was still having an impact on her life, as it does for hundreds of struggling area residents each year. The charity has provided more than $16 million in emergency aid to individuals since its founding in the 1890s.
Today marks the beginning of the charity's annual holiday fundraising campaign, which now is a partnership between The World-Herald and United Way of the Midlands. Under the arrangement, United Way will take an administrative fee, but donations will not be mingled with other United Way funds. The World-Herald will kick off the campaign with a $15,000 donation.
Goodfellows will continue to provide help for people struggling to pay rent and utilities and provide holiday food vouchers. It also supplies hats, gloves and other clothing for schoolchildren.
The story of the anonymous donors who have helped the McCaul-Staton family since Aunt Tiny retrieved the kids from foster care is an especially compelling example of Goodfellows' outreach.
A retired Omaha man met the kids before they went to live with Aunt Tiny when he was a volunteer tutor at their North Omaha grade school.
When their dad dropped them off at the hospital, the man was moved to do something, said his wife, who tutored at the same school when she retired a few years after her husband.
"I came home from teaching one night and he was making plans to build on our house and bring the kids here," she said.
When Aunt Tiny stepped up, they still wanted to help. They decided to give the family a monthly check of $500 — $6,000 a year.
Now, that adds up to nearly $60,000.
The World-Herald's charity has seen an unexpected, but welcome, increase in giving.
"We didn't want her to know us, so we were happy to do it through Goodfellows," she said.
They would drop off their checks each month to former Goodfellows Executive Director Joel Long and his successor, Sue Violi, who then delivered them to the family.
The donor downplayed the magnitude of their gift.
"We don't want any credit because God has blessed us beyond measure and it was nothing to write that check," she said. "God put us in that school to meet those kids."
They moved to Florida a few years ago. Once in a while, the donor said, Goodfellows would forward a letter to them from Aunt Tiny. She wrote with gratitude that the money they provided meant the kids could participate in extracurricular activities such as Scouting.
"We knew Aunt Tiny was doing great things with (the money)," she said. "We totally trusted her."
In Florida, they volunteer with the Salvation Army to feed the homeless and have worked with a program for kids who have nowhere to go after school.
The World-Herald and United Way of the Midlands announced a new partnership on Wednesday to run the Goodfellows charity.
Willow now lives with Cheyenne Staton, who has a full-time job at Walmart. The coronavirus has been a bit tough on Staton and her fiancé, who lost his job when the pandemic hit but now is working again. She had to get food stamps for a time.
Following Aunt Tiny's example, she didn't think twice about taking in Willow, who has been struggling since her great-aunt's death. She hopes to become her legal guardian.
"I want to make sure Willow is OK. That's my priority right now," she said.
As Tiny grew older, Staton said, they discussed Willow's future.
"Me and Tiny talked about it years ago and played the 'what if' game. I said, obviously I would take her because she's my little sister," she said.
The other siblings agreed that Cheyenne was the best choice. When asked about parenting a teenager at age 27, she said the weirdest thing about it was meeting with Willow's teachers at school.
Aunt Tiny set a great example, however. Staton said the family considered her the go-to person when they needed help.
She extended her mothering to her clients in her job as an advocate for people who had mental illness and substance abuse issues, Staton said.
She was employed by Region V Systems in Lincoln until her death. She served on the Joint Behavioral Health Advisory Committee, the Mental Health Association's board of directors and other councils and committees throughout her career.
"She always had to bring her clients chocolate," Staton said. "She said it makes them feel better. She was a very, very giving person."
---
The World-Herald's Goodfellows fund through the years