Two Omaha sites that for generations bustled with churchgoers and schoolchildren now are on their way to becoming new rental housing for independent seniors.
At one of the campuses, there also will be an apartment building dedicated to new moms in crisis.
"We're feeling good and looking forward to leasing them up and providing a needed senior housing option in South Omaha," said Rob Woodling of Foundations Development, the entity behind both redevelopment efforts.
Construction is to start in March at the 1.3-acre former St. Agnes tract, where a 130-year-old church, a school and priest rectory were demolished over a year ago.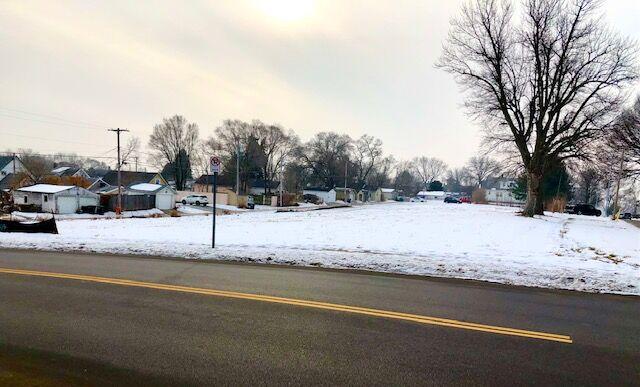 When finished, the 23rd and Q Streets property is to have a new $6.3 million, four-story apartment structure containing 40 units dedicated to seniors.
Eight of those units are to be rented at the market rate; the rest will be reserved for households making 60% or less of the area median income who will pay more "affordable" rents.
(The annual income ceiling for the restricted units is about $36,500 for a single person and $41,500 for a couple. Their rent for a two-bedroom unit would be about $640 versus the $700 market rate rent, Woodling said.)
At the former St. Patrick campus, 14th and Castelar Streets, construction already is underway on a $6.6 million senior housing structure. All but eight of those 38 apartments are income restricted.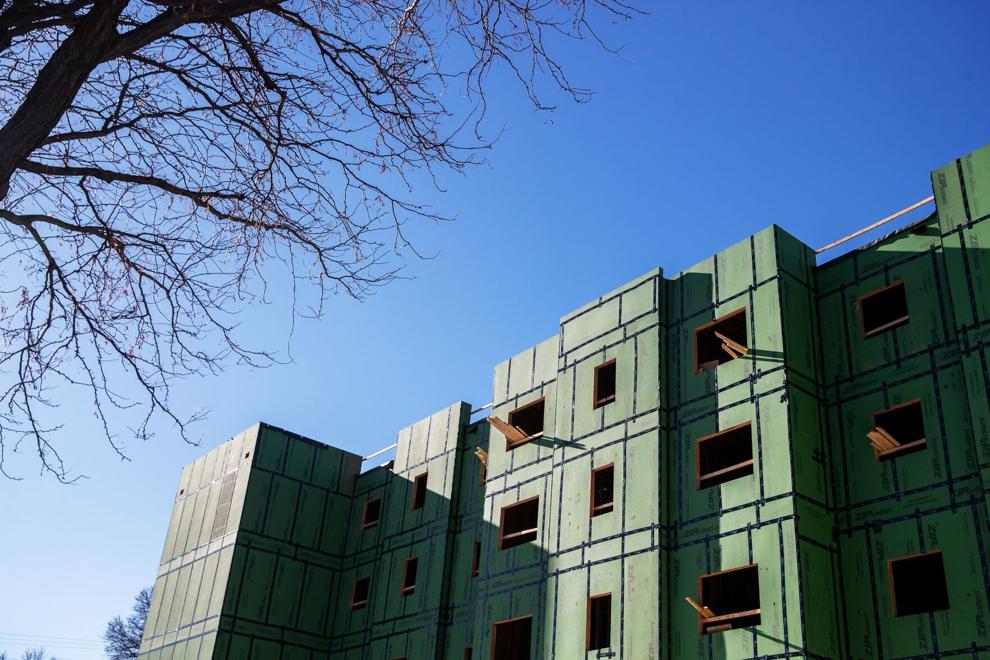 Also at that site, a smaller, $4 million affordable apartment building is to start rising soon. It will have 15 three-bedroom units and be reserved for families of the Bethlehem House, which years ago moved into the former St. Patrick convent. The nonprofit Bethlehem House provides services to pregnant and parenting women regardless of faith.
Woodling said the new multigenerational campus on the former St. Patrick land has yet to be named. The new senior and family components will share color schemes and a parking lot.
Built in 1910, St. Patrick Catholic Church was demolished in 2016 along with the parish gymnasium and priest residence. Originally, Woodling planned to renovate and incorporate the grade school into the senior housing. But he said last week that idea proved not to be economically feasible, and the school was torn down to make way for the new housing.
Woodling said construction was delayed in part by high lumber prices and a wait for low-income housing tax credits to be approved by the Nebraska Investment Finance Authority. The federal tax credits are the primary financing source for both redevelopment projects.
Last week, the Omaha Planning Board gave its nod to a $450,000 request for tax-increment financing to help transform the St. Agnes grounds. The TIF request for that project, which also has yet to be named, now goes to the City Council for final approval.
Jorge Sotolongo, a new Planning Board member who lives in South Omaha, lauded the affordable housing contribution.
"I appreciate the thought and work that went into the project," he told Woodling.
Planning Director Dave Fanslau said the St. Agnes site project met infill housing goals and would not be possible without the TIF financial boost. An analysis attached to his memo said TIF makes the difference between a negative 3.35% return and a positive 3.74% return on investment.
On the other project, Woodling said, he did not seek TIF because the redevelopment on the former St. Patrick grounds worked financially without the incentive.
To be eligible for city-approved TIF, a tool used to encourage investment and revitalization, a project must be in a blighted area and the developer must prove that the project would not work without it.
Developers are allowed to divert future increased property taxes generated by their projects to pay for certain upfront development costs. After the approved TIF loan amount is paid off, generally 15 years, the improvements are put on the tax rolls and the taxes start going to school and local government coffers.
Among Woodling's earlier projects is the transformation of the old St. Ann Catholic parish southwest of downtown Omaha into the four-level Columbus Park Apartments for families. Other affordable housing sites his company developed include Sorensen Heights senior apartments in northwest Omaha and Kidder Heights for seniors near 60th and L Streets.
Up next, Woodling said, is a senior affordable housing site near 131st and Fort Streets.
---
At a glance: 11 key developments around the Omaha metro area