As the nation reacted with horror and protests over the police killing of George Floyd in Minneapolis, one of Gregory Hepburn Jr.'s neighbors approached him on the driveway of his Bellevue home.
Hepburn is black, and his neighbor is white. They had often exchanged waves, but hadn't met during the three years that Hepburn's family had lived on the block.
But now, with America in anguish over racial injustice and inequality, Hepburn's neighbor introduced himself. He said he was disappointed in how things were going right now.
"It was more a supportive stance than anything else; you know, if we needed anything, or if anything were ever to happen, his mindset basically was what he wanted to get across," Hepburn said.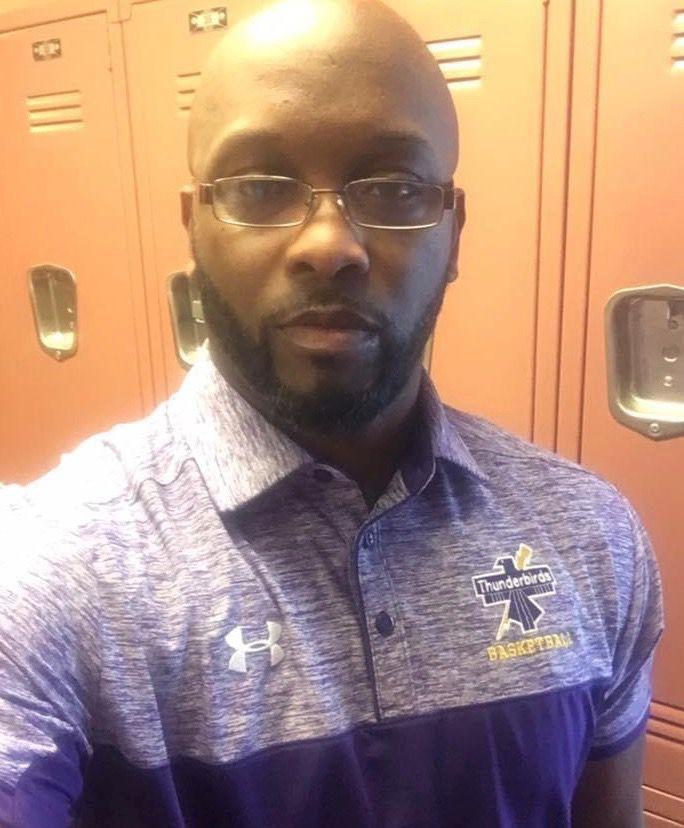 It was just one of many exchanges — in phone calls, emails and personal conversations — that white people have initiated with Hepburn and other people of color since the Floyd killing.
While Americans are divided over some of the issues that surfaced with Floyd's death and how to respond to them, polls have shown widespread support for the peaceful protests and a large increase in white people who believe that black people face racism in the criminal justice system and elsewhere.
In Hepburn's case, he has no direct connection to the people or events that sparked the latest reckoning with racism in America. He's not a public official, nor is he otherwise in a position to force change.
But he's a basketball coach and youth services professional whose social circles are more racially mixed than many in a metropolitan area where black and white people often live socially distant lives from each other. He's been vocal and thoughtful on social media, and testified at a Nebraska Legislature Judiciary Committee listening session in Omaha in June.
"I've had conversations with people that I work with, people that I've coached with, my neighbors, people that I interact with online," said Hepburn, who started a youth sports program in North Omaha, and coaches freshman boys basketball at Bellevue West High School in addition to his job as a court case expeditor at the Douglas County Youth Center.
Hepburn got so many questions he posted a list of "Thoughts Moving Forward." It included points such as:
"Don't feel guilt for your privilege, just help me fight for that same privilege I'm working so hard for my sons to have."
And: "You cannot change our trajectory. That's for us to do. You can only help change the climate we exist in, but we must each individually change our own condition."
And: "Please understand that our experiences have shaped our patriotism in a variety of ways. So things like service to Country, appreciation for Law Enforcement & National Anthem (whose original lyrics may surprise most), will likely not always align. Please adjust your sensitivity & urge others to do the same."
Basically, he says, change begins with people getting to know each other. It's not a new idea, but Hepburn wants whites to understand that blacks and minorities are individuals, each with their own ideas.
"People might wonder, is there one thing, or 10 things that I can do?" he said. "The biggest thing that you can do is really ask the individuals because we have such diversity within our own race and culture."
That requires nonjudgmental conversations, he said.
"We don't understand what we don't know, and that's where there's opportunities for stereotypes, prejudices, biases, things of that nature, when our judgment kind of supersedes our understanding of things and we kind of have a tendency to prejudge."
That prejudging, in his view, is part of what's behind the partisanship that keeps Americans from solving the problems.
Hepburn doesn't pretend to have all the answers. He's only one person, albeit one who's willing to be vulnerable and have the uncomfortable conversations. And as many observers have pointed out, it's white people's job to fix racism, and it can't be undone quickly or comfortably.
A lot of people have made recommendations for how to support the movement to overcome racial injustice and inequality. Those include specific legislative changes, some of which are controversial and likely to be debated in Lincoln at the state level as they are in other states and in the U.S. Congress. Some people urge making ongoing donations to nonprofit organizations that work against racism and its effects, donating to bail funds, buying from black-owned businesses, getting involved in community or religious organizations and learning through books such as Ta-Nehisi Coates' "Between the World and Me" and movies, such as the documentaries "13th" and "Out of Omaha."
Vickie Young, president of the Omaha Branch of the NAACP, has received similar questions, from black and white people, about how to help.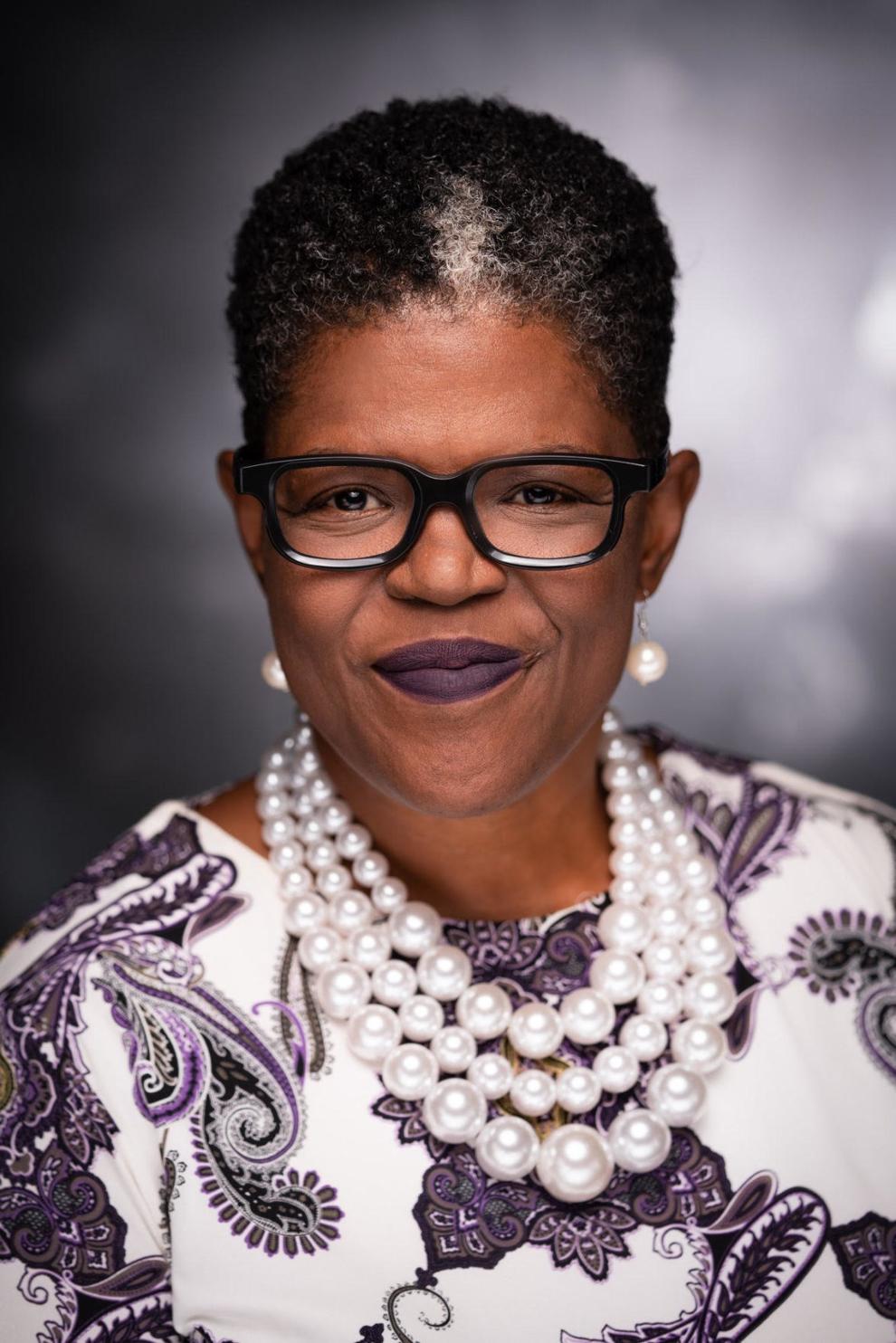 "I had a gentleman I just spoke to yesterday, he was calling about something else, and he has a law firm, and his law firm is looking at how they can get involved," she said.
She urges people to be involved. Of course, as an NAACP chapter president, Young suggests becoming a member of that organization, which is open to all races, and serving on one of its committees. But there are many other worthy organizations in the community, such as the Malcolm X Foundation, the Urban League, mentoring and adopt-a-school programs.
"But it has to be genuine," Young said. "It has to be from the heart. It has to be sincere because I promise you, I know when people are giving from their hearts and they're giving to be seen."
She is a leader in the Omaha Community Council for Racial Justice and Reconciliation, formed last year during the centennial of the 1919 lynching of a black man at the Douglas County Courthouse. The group has monthly community meetings with open discussions, and Young invited people to join those, as well as other community conversations about race.
"Don't be afraid to be part of the discussion," Young said. "Don't be afraid to share your thoughts or your concerns."
She said white people have come to those meetings with stories about racism expressed by relatives and friends with whom they disagreed — and left feeling better equipped to take on those attitudes.
Young said the current moment, more than a month after George Floyd died, still feels different from previous upheavals because the video was so shocking. And she hopes that will lead to positive movement.
"I think before it was kind of a status quo, where you know you get up and you go about your day, you know, it doesn't have any effect on me, that happened in another state," she said. "But for those of us who have really true genuine relationships, that when the community, the city, the world saw how hurt and devastated black people were, how could you not feel that same pain?"