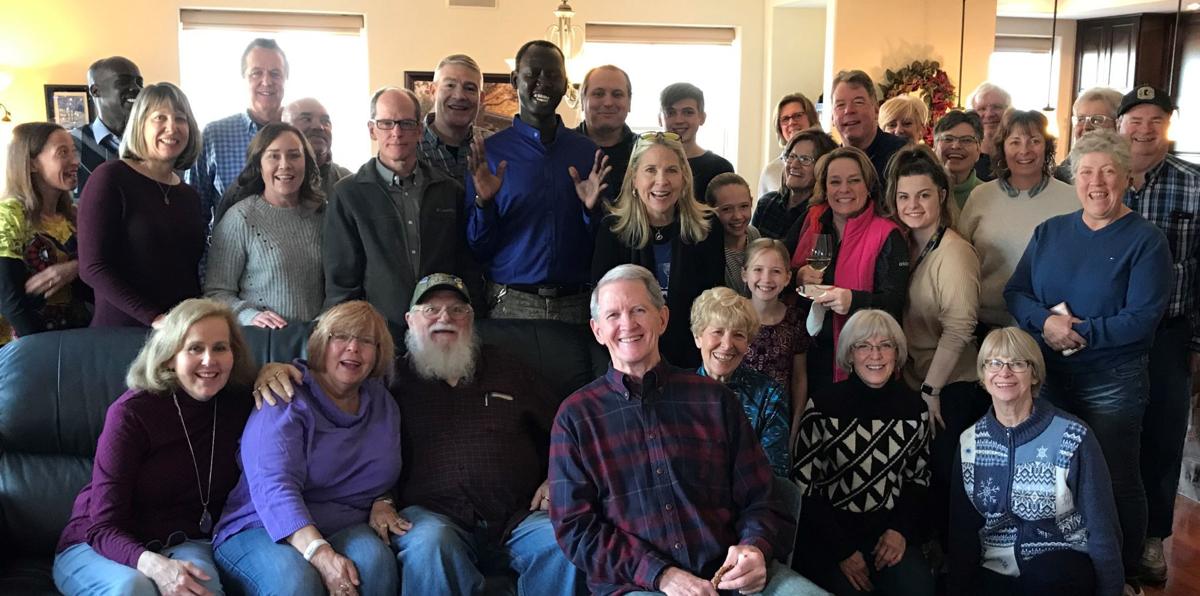 That Lang Nyal would live to see his 30th birthday was never certain.
At the age of 13, he saw his father murdered in the ethnic violence that has consumed his home in what is now South Sudan. His mother, Nyathiri, implored her youngest son to run into the unknown countryside, saying, "Starving would be better than watching you die like your father did. I couldn't bear it."
Barefoot and carrying little more than a gallon of water, he headed west toward the Nile. That five-day walk was just the beginning of years of deprivation, violence and cruelty. But it was also a journey of hope and determination, one where kindness encountered and kindness returned propelled him forward.
On Wednesday, his American "mom," Linda Hayek, threw him his first-ever birthday party. Nyal and Hayek got to know each other through a mentoring program at St. John's Church at Creighton University.
"The world is a good-hearted place — it's easy to lose sight of that," Hayek said. "That's what this friendship with Lang does for me. It gives me a hope in a world that is more good than not."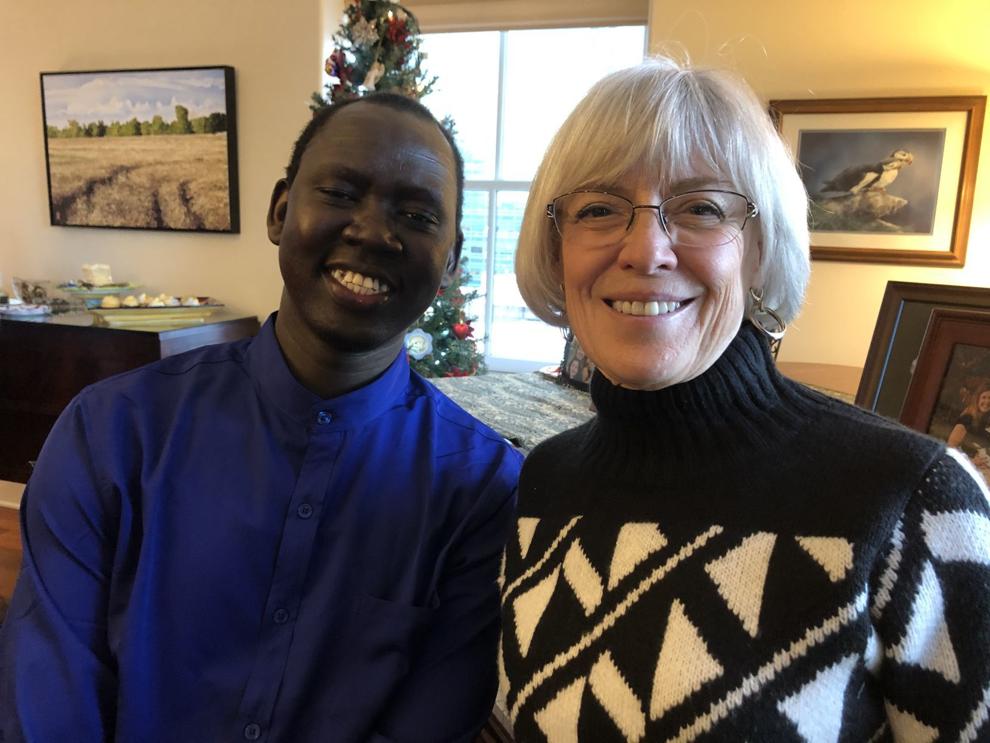 Nyal knows what it's like to be so thirsty one cannot drink. He learned to subsist on food every other day, so that meager rations could be extended. As an elementary school teacher in the refugee camps, he nearly died in a knife attack. Men there were angry that he was encouraging girls to get an education rather than become child brides.
But he also encountered kindness: People who paid his boat fare up the Nile and helped him catch a bus to his first refugee camp. The teacher who saw promise in him.
Nyal is now fluent in four languages. He has a green card, which documents his permanent U.S. residency, lives in the Cathedral neighborhood, works at Tyson Foods in Council Bluffs and is studying to be a nurse at Metropolitan Community College.
Why nursing? "I've been through a lot of pain, a lot of failure. I've lost so many friends," he said. "I know how important it is that someone steps up when you are in pain."
His goals include getting his nursing degree and helping family back home get an education.
"No one chooses to be a refugee," said Nyal. "We need to do what is best. The thing that refugees need to do … is create an impact. Back home, but here also. Because this is home."
It was only two years ago that Nyal was able to get word to his mother that he was alive. She collapsed in disbelief, he was told, and then resolved to travel several days by foot through dangerous countryside to reach a town with cellphone service. In February 2018, she heard his voice for the first time in years.
Over the next two years, Nyal will begin the complicated planning to return to Africa for a visit. Hayek hopes to accompany him. Part of that planning is endeavoring to become a U.S. citizen. That would guarantee he can get back into the U.S.
"I hope God will protect her and keep her alive," he said.