The lowering of a Sarpy County lake is allowing authorities to more thoroughly investigate an area of interest in their search for Ryan Larsen, an 11-year-old boy who has been missing for a week.
Still, despite that advantage, searchers did not find the boy Monday evening.
Multiple specially trained search dogs have "hit" on the northeast end of the lake at Walnut Creek Recreation Area, said La Vista Police Chief Bob Lausten. The hits first occurred on Friday and continued over the weekend, Lausten said.
Ryan was familiar with the park. Additionally, autistic children are known to be drawn to water, and Ryan is on the autism spectrum.
The Papio-Missouri River Natural Resources District, which manages the lake, began lowering it Sunday. By Monday, it had dropped considerably, Lausten said, and had exposed much of the area authorities wanted to search.
Lausten said searching that area of the lake has been difficult because of the silt, muck, seaweed and debris in the water. Divers and others searching have had limited ability to search the water thoroughly.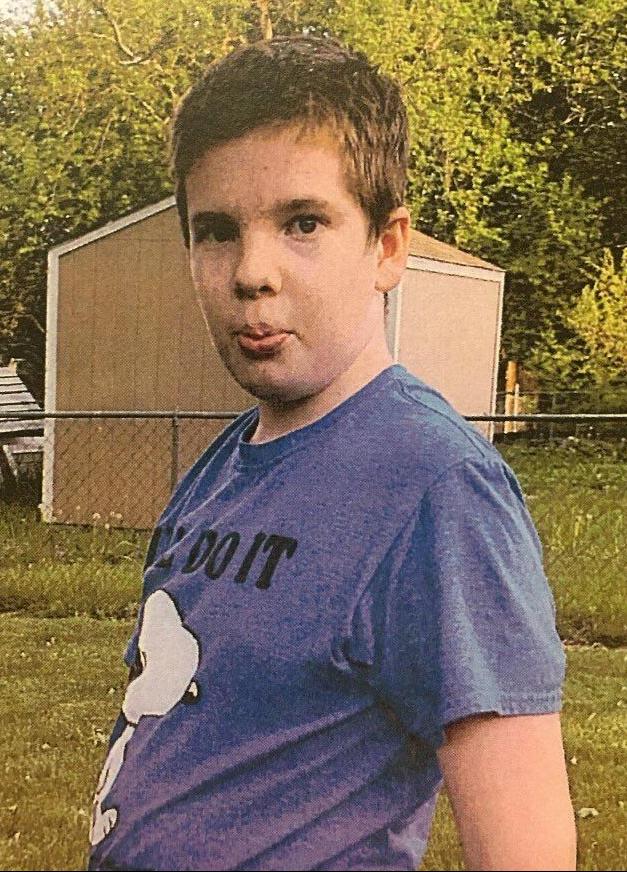 Lausten dismissed rumors by "keyboard warriors in their basements," who have reported an arrest in Ryan's disappearance. There's been no arrest and no evidence to indicate foul play.
"This is an endangered missing person's case," he said. "Until we find Ryan, we can't know (whether foul play was involved)."
The boy was last seen on a business's surveillance video about 1:30 p.m. last Monday. He had left La Vista West Elementary School near 78th Street and Terry Drive about noon that day.
Lausten repeated his request for the public's help in searching for Ryan, in wooded areas, in sheds, under docks, anywhere he might be.
He said numerous law enforcement agencies, from as far away as Kansas City and Des Moines, have sent people to help. Additionally, volunteer fire departments from small towns around Omaha have also pitched in, as have all local law enforcement agencies.
He thanked people for providing food and water for searchers.
"This has been a community effort," he said. "We won't rest until we find Ryan and bring him home."