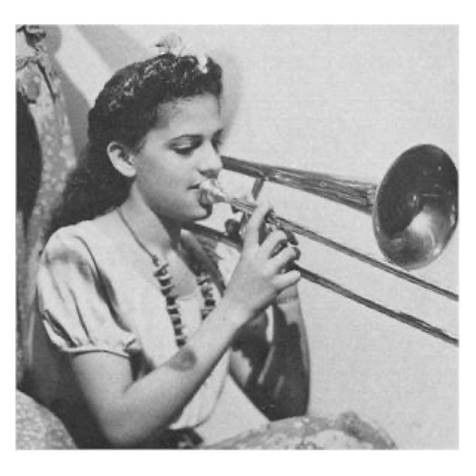 Helen Jones Woods made history playing the trombone with an all-woman, multiracial big band that traveled the world, defying both gender and Jim Crow bias.
She went on to raise, with her husband in their North Omaha neighborhood, four high-achieving kids — including one who rose to be the first African American woman to chair a publicly held corporation.
Even into her 80s, after hanging up her horn and her second-career nursing gear, Woods continued working as a teacher's aide, lighting a fire under yet other generations.
Woods was 96 years old when she died July 25 of COVID-19 in Sarasota, Florida.
Though her life didn't start or end in Omaha, it was this city she considered home and where her remains have returned, said daughter Cathy Hughes, founder of Urban One, the largest African American owned and operated broadcast company in the nation.
A celebration of life is to be held later.
With Woods' passing has come a burst of memories from Omahans and others who shed light on a trailblazer whose contributions to music and civil rights remained largely unheralded in the city where she spent the bulk of her years.
"Mrs. Woods was a United States treasure," said Elmer J. Crumbley, a retired school principal at Skinner Magnet Center who grew up around her family in Omaha and recruited Woods decades later to mentor kids in his building.
"She changed my own life in more ways than one," said Crumbley, 67. "She helped me to be a better educator. She could see the good in children and because of that, our students benefited."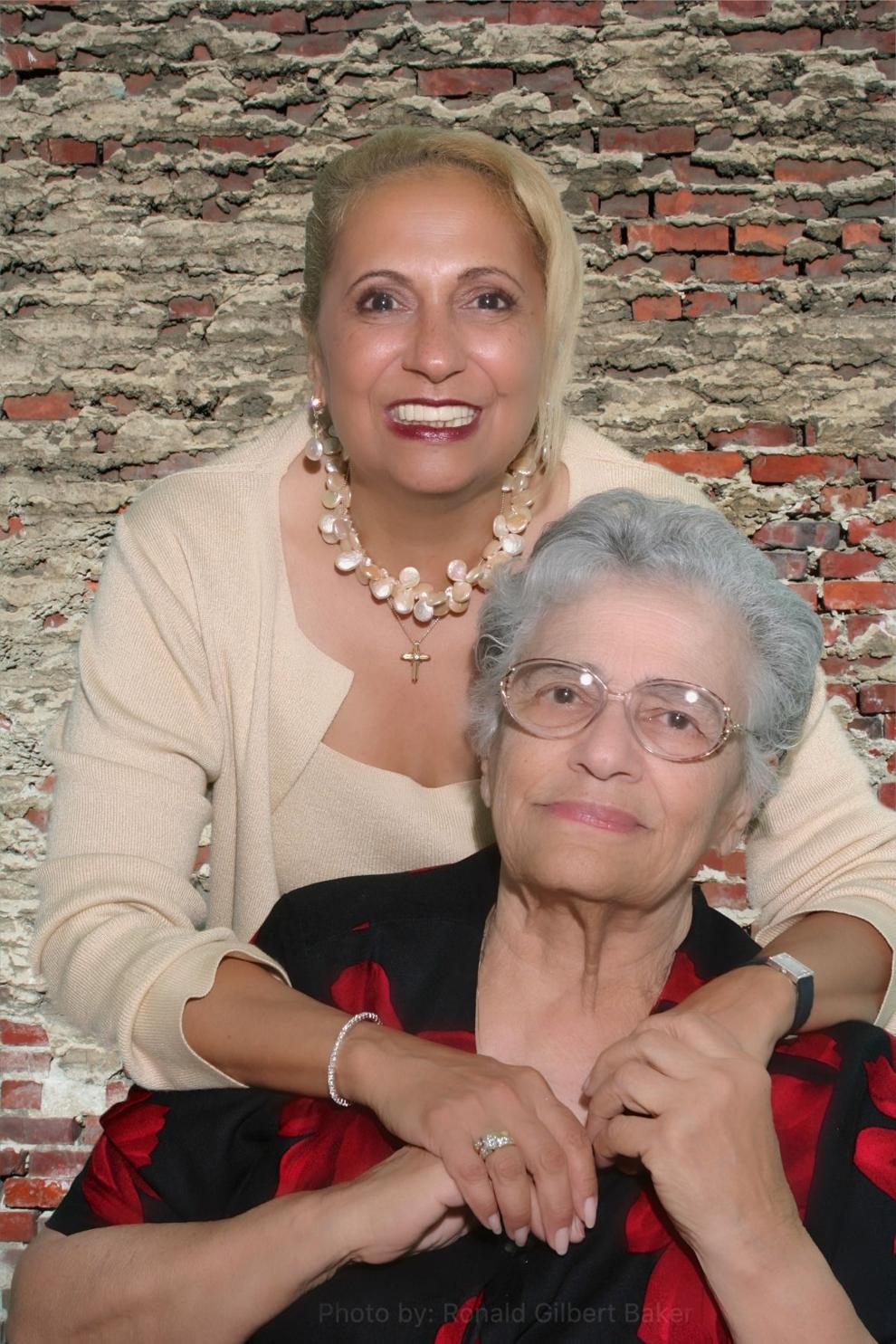 In addition to Hughes, of the Washington, D.C., area, Woods is survived by children Billy, a businessman in Omaha; Bobby, a doctor in Los Angeles; and Jackie Woods Williams, a journalist-turned-real estate broker of Sarasota (where Woods later lived.)
Omahans know Woods beyond her role with the International Sweethearts of Rhythm, the boundary-bashing jazz and swing ensemble of the 1930s and 1940s that influential pianist and bandleader Earl Hines would refer to as "the first freedom riders."
To Hughes, Woods stands out for standing up for social justice and equality, which often put the young Hughes in the thick of a demonstration. One of Hughes' early memories was of her mom, an original member of the local civil rights-focused DePorres Club, helping lead the Omaha bus boycott of 1952 to '54 because the city had no Black bus drivers.
Hughes was about 5 years old, trying to carry a heavy placard and looking a bit, she said, like Jesus Christ on the road to Calvary.
Her mom swatted her, she said, and told her to hold the sign up straight. "I'll never forget that," said Hughes, adding that childhood experiences with her mom instilled at a young age a responsibility to speak out for the oppressed.
"My mother was always an activist," Hughes said. "She saw herself as an underdog, trying to climb out of her environment and circumstance. And she believed that along the way, you take someone with you."
Indeed, Woods and DePorres Club leaders, including Omaha Star publisher Mildred Brown, made a difference in public transportation and more. Hughes said bus officials actually offered her mother a pioneering role as a city bus driver, but Woods didn't know how to drive.
"She was part of integrating the bus system in Omaha, Nebraska," Hughes said. "But the laugh was on them because my mama didn't even have a license."
Driving her determination to right wrongs was Woods' own lot in life.
Rejected from a Mississippi orphanage — after the place realized she wasn't white — Woods was adopted by Laurence Clifton Jones and his wife, Grace. He was founder of Piney Woods School, a Black boarding school in Mississippi, and Helen became a teen star trombonist in the girls touring band that evolved into the International Sweethearts of Rhythm.
The Sweethearts' popularity climbed during World War II. They played in Germany, France and elsewhere and packed fans into revered halls such as the Apollo and Howard theaters, before disbanding in 1949. At times, the group's white performers had to apply dark stage makeup, or members stayed on their tour bus to avoid trouble, because whites and Blacks were not supposed to perform together.
Hughes said Woods came to Omaha as she was about to give birth to her in 1947. A band manager who was a native of Omaha was supposed to have been saving Woods' touring money for her, Hughes said, but instead offered her a temporary place to stay in Omaha.
"I'm the reason my mother came to Omaha," Hughes said. "She fell in love with the city. She loved it and talked about it till the day she died."
Hughes said that after she was born, her mom returned to "the road" for some gigs. She convinced a fan who had followed her and the Sweethearts around to settle in Omaha. William Albert Woods at the time hadn't earned his high school diploma, but his new wife supported his return for an education that led to him becoming the first Black man to get an accounting degree from Creighton University.
"She made him do right by education, the same way she made us do right by life and education," Hughes said of her father, who died at age 45.
Racism would follow Woods into a short-lived stint at the Omaha Symphony. Hughes said that when her dad picked up her mom during a snowstorm, someone realized she was either Black, or a white woman married to a Black man.
"They never booked her again," Hughes said. "And that was the last time she played. She said she'll never touch her horn again."
Hughes said that symphony officials, after reading about the episode in a New York Times obituary on Woods, have reached out and asked for a conversation.
Jennifer Boomgaarden, president and CEO of the Omaha Symphony, said her staff was unaware of "this incredibly racist occurrence in our history."
"We certainly recognize this is a very sad part of our history. I'd say it's not part of our present. We're working to make sure it is not part of our future."
She said the symphony has reached out, but hasn't yet connected with the Woods family. Boomgaarden said her thoughts are with the family in their loss.
Woods, following the symphony rejection, decided to return to school to pursue a registered nursing career. Years later, she returned for a social work degree and, in all, worked during three decades in those roles at Douglas County Hospital.
Preston Love Jr. — who speaks about Omaha's history, and whose father was another local musical great — said he is aware of Woods' accomplishments but had never heard of the ugly and pivotal twist with the symphony. He called it "a sign of an unfortunate time."
Pointing to parallels with his own famed sax-playing dad, he said Omaha had gained a reputation as a prominent jazz and blues hub, but "as soon as you cross the color line … "
"It's an awakening for people to realize that there were a lot of people who could not breathe over the years," Love said.
Crumbley, the educator who pulled Woods into a fourth career as a school aide, said he never saw her play her instrument in person but witnessed weekly after-church chats about the industry among Woods, his own musician father and another member of St. Benedict the Moor. The trio would talk on for so long, Crumbley recalled, that his mother would go wait in the car.
"The children all loved her, she was so encouraging," he said. "When she saw the students walking with their instruments in hand, she'd say, 'Are you practicing at home?' "
Al Goodwin, a longtime North Omaha advocate, said he and his wife, Joyce, knew Woods since they were kids and viewed her as a second mother "always looking out for the young people."
"A lot of people at church didn't know about her musical talent, and she was quite a talent," said Goodwin, who learned even more about Woods after traveling in 2009 to the centennial celebration of the Piney Woods School, where Woods grew up.
Looking back, Hughes said she was grateful that her mom got out of the music business. "They lived a rough life, they slept on the buses, she'd get ripped off. It was a very dangerous world."
Woods was honored in 2005 as one of the inaugural members of the Omaha Black Music Hall of Fame. When she opened the invitation, she told a World-Herald reporter then, she thought it was phony. "I thought the world had forgotten about us," she said.
Hughes teared up talking about the flood of flowers and national interview requests since her mom's death. She said the spotlight on her mom, the band and Piney school is a contrast from when Woods was alive.
But Woods was not about craving attention, Hughes said.
"It didn't matter to her," Hughes said. "She'll always be remembered for her loving care of others."
Notable Nebraska, Iowa deaths of 2020
A roll call of notable people who have died in 2020: