Photographer Terry Ingram's camera couldn't have stopped working at a more frustrating time, but three friends are fortunate for his bad luck.
Ingram, a professional photographer from Bellevue, was shooting photos of eagles near the Offutt Base Lake about noon Saturday when his digital camera stopped working.
So he returned to his truck, swapped out batteries, fiddled with the camera, checked for advice on Facebook — and still no luck.
Then he looked up and saw a white car fly across his field of vision.
"Bam! The car came right in front of me," he said.
The crash occurred along Harlan Lewis Road where the road threads between Offutt Base Lake and the pond.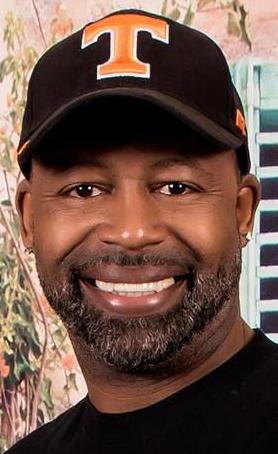 Ingram said he called 911 and raced over an embankment to see what happened.
Below him, the car had flipped and was partially submerged in an icy pond.
"I can't swim, but that didn't cross my mind," the 50-year-old said. "I heard a guy screaming, 'Get me out, it's filling with water.' "
Ingram waded into the frigid water and reached for the closest door handle. The back passenger door wouldn't open. He tried the damaged front door, and after pulling three times, it opened.
He grabbed a man inside and pulled him out. Were there more in the car, he asked?
Turning back to the car, Ingram said he could see two bodies in the water, not moving.
"I grabbed one guy by the shoulder, and he grabbed me," Ingram said. He pulled that man out. That second man then helped pull the third to safety.
That third man was Tammie Boyer's teenage son, Jaxon.
"(Jaxon) said he could hear people, but he was hanging upside down in the water in his seat belt," she said. "He was too far gone to even help himself."
Jaxon and the friend who helped pull him to safety were hospitalized for hypothermia. Their third friend was treated and released, Boyer said.
Boyer said her son has told her that the car went out of control after hitting an icy patch on an elevated set of railroad tracks. The three are in a band, and they were on their way to band practice. Later, they were planning to celebrate Jaxon's 19th birthday with cake at his mom's home.
"If Terry hadn't run down there and jumped in the water, my son would be dead," Boyer said. "What words are there for that?"
From his original spot where he was shooting photos, Ingram said he probably would have heard the crash, but wouldn't have seen it. Both he and Boyer, who has visited the site, said none of the few passing motorists would have seen the car down in the pond.
"God puts people in places for a reason," said Ingram, who operates a photography company, Showtime Photography. "My camera needed to stop working for me to go back to my truck."
Boyer said she has replayed the "what-ifs" in her mind.
"All the boys are fine," she said. "There is no reason for things to have worked out. People don't live through cars crashing upside down in ponds in the winter."
Get local news delivered to your inbox!
Subscribe to our Daily Headlines newsletter.