COUNCIL BLUFFS — Joe Biden, in the final stages of his Iowa caucus campaign, asked Iowa Democrats to stop and think about why Republicans are attacking him so fiercely.
The words and actions of President Donald Trump and Senate Republicans should tell Democrats which candidate the GOP fears the most, he said. Iowa Republican Sen. Joni Ernst said Monday that she was "really interested" to see how the Senate's impeachment proceedings might influence Iowa caucusgoers' feelings about Biden.
"They're trying to smear me to stop me," Biden told the crowd of more than 225 people at a rally in Council Bluffs on Wednesday. "They know if I'm the nominee, I'm going to beat Donald Trump."
He told The World-Herald that his candidacy is a threat to Trump and the GOP because he can win several states Trump needs to hold, including North Carolina and Pennsylvania.
Sign up for World-Herald news alerts
Be the first to know when news happens. Get the latest breaking headlines sent straight to your inbox.
Trump's request that a foreign government, Ukraine, investigate the business dealings of Biden's son, Hunter, is a big reason House Democrats impeached the president. And part of Trump's impeachment defense alleges that Hunter benefited from his father's position as vice president, securing high-paying seats on corporate boards in Ukraine and China.
Biden on Wednesday defended his son's actions, describing him as a "grown man" who served on a board. Trump, he said, gives his family members offices in the White House.
He said he looks forward to taking on the president and showing the world how to deal with a bully — by looking him in the eye and fighting with smarts.
Photos: Joe Biden rally in Council Bluffs
Former Vice President Joe Biden one of the candidates for the next President of the United States speaks at The Grass Wagon in Council Bluffs, Iowa on Wednesday, January 29, 2020.
But Biden, before addressing a mix of union members, senior citizens and young people in a wedding reception hall, said he wants people to know this election is about more than winning.
He said he wants Iowa Democrats to remember that politics can be measured and thoughtful, not chaotic and mean, pointing to his time as President Barack Obama's vice president.
He repeated his stump speech line that the next president is going to inherit a divided country and a world in disarray, and that Americans don't have time for a president to learn on the job.
His hope: that people will find value in experience, reliability and calm, he said.
"We're in a battle for the soul of this country," he said. "Decency, basic honor ... our kids are listening."
His final pitch to western Iowa's voters emphasized his desire to unify the party and the country around the idea that Americans need Washington to focus on them.
He talked about adding a public option, like Medicare, to the Affordable Care Act and better subsidizing it so people can afford it. And he talked about reentering and strengthening the Paris climate accord.
He said he wants to spend money sensibly on things like disaster aid, and do what it takes to improve damaged roads like Interstate 29 to make them more resistant to flooding.
He also stressed his willingness to find compromise during his years in the Senate and as vice president and how that prepared him to get more of his agenda passed than his competitors.
Biden is competing in Iowa against Vermont Sen. Bernie Sanders and several others, including Massachusetts Sen. Elizabeth Warren and former South Bend, Indiana, Mayor Pete Buttigieg.
Among the Democratic contenders, most national polling shows Biden faring best or second-best against Trump in the swing states likely to decide the general election. But first things first: The caucuses are Monday.
Bluffs resident Barbara Murkins, 71, said Wednesday that she has a clear reason to caucus for Biden. The country can't afford four more years of the status quo, she said. Trump is holding a rally in Des Moines on Thursday.
"We all care about climate change, health care, drug prices, Social Security, but none of that matters unless we can beat Donald Trump," she said.
---
Photos: Past Iowa caucuses
2016: Trump at caucus party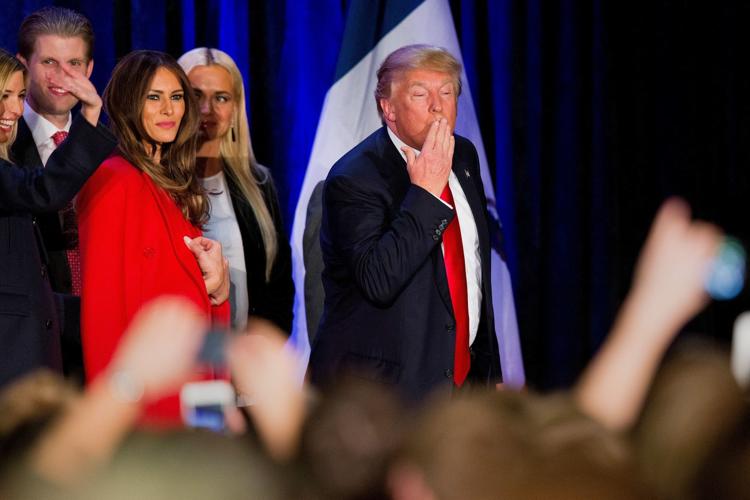 2016: Ben Carson supporter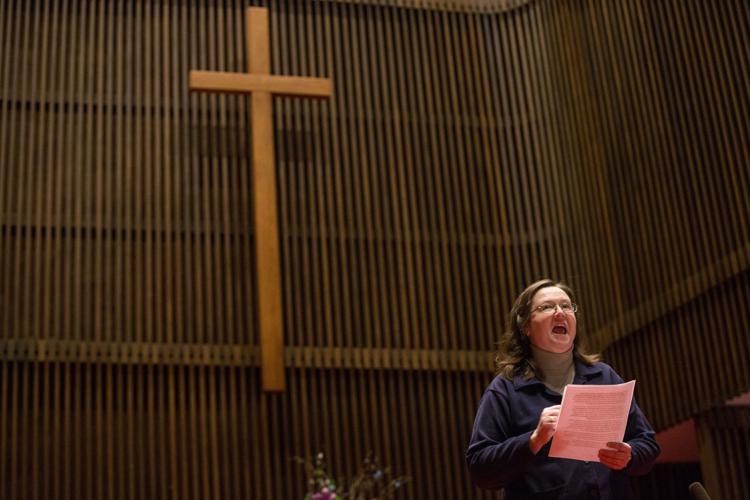 2016: Clinton family in Des Moines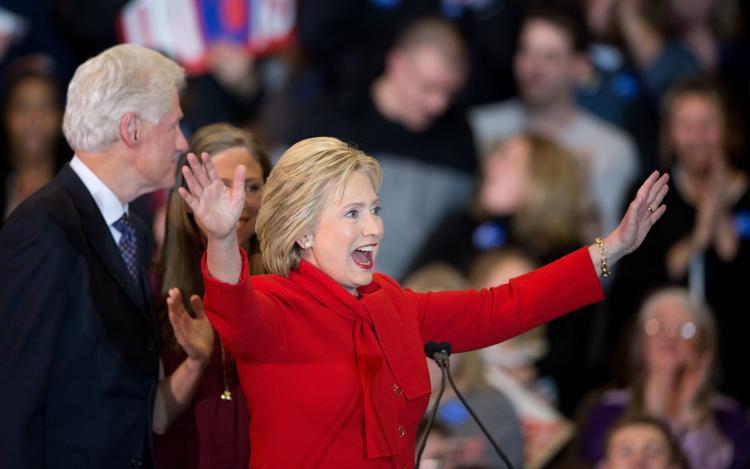 2016: Bernie Sanders supporters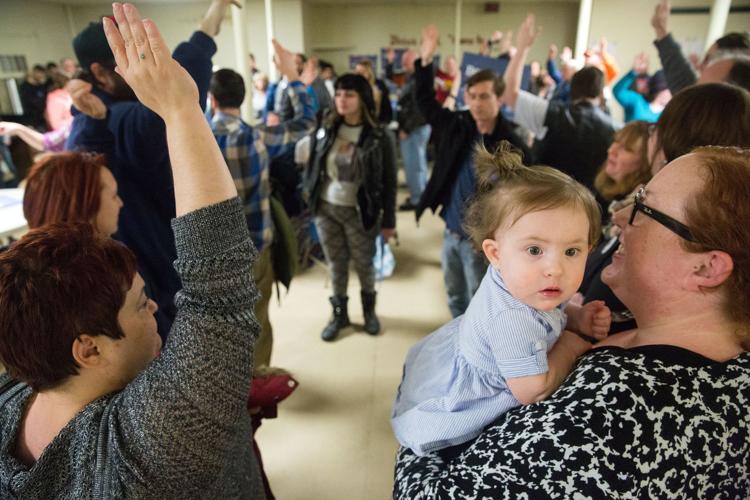 2016: Oak Township and St. Mary's Township GOP caucus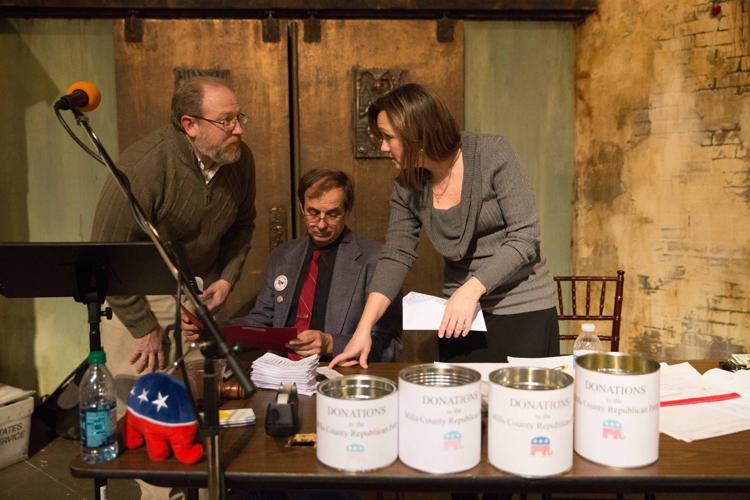 2016: Oak Township and St. Mary's Township GOP caucus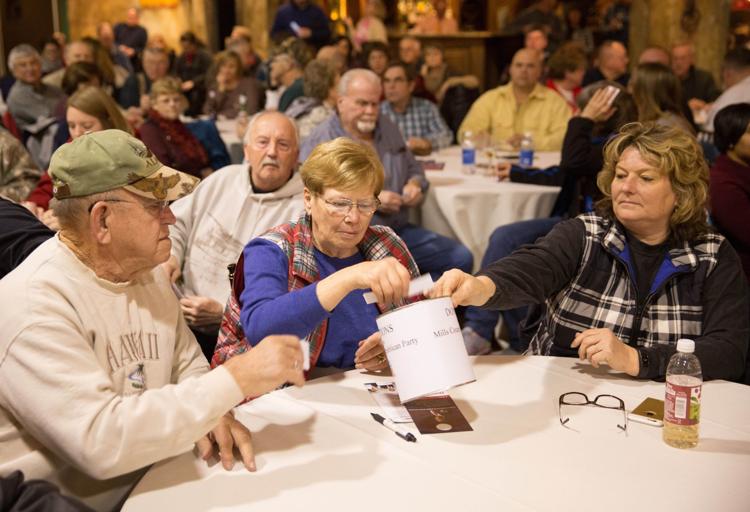 2016: Presidential candidate posters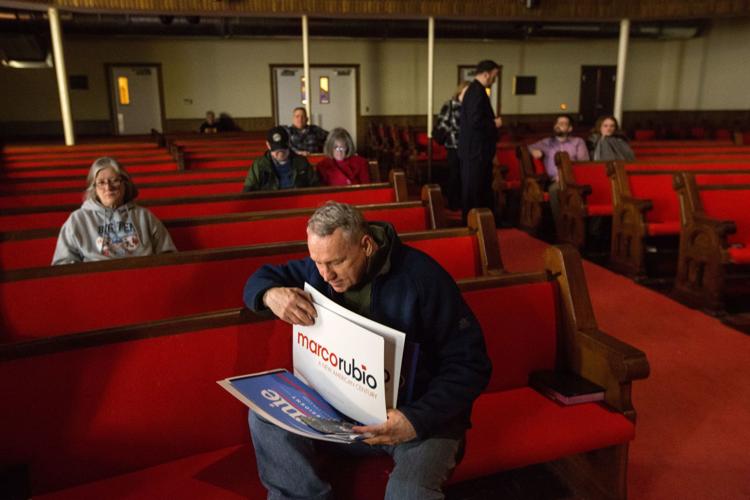 2012: Silver City caucus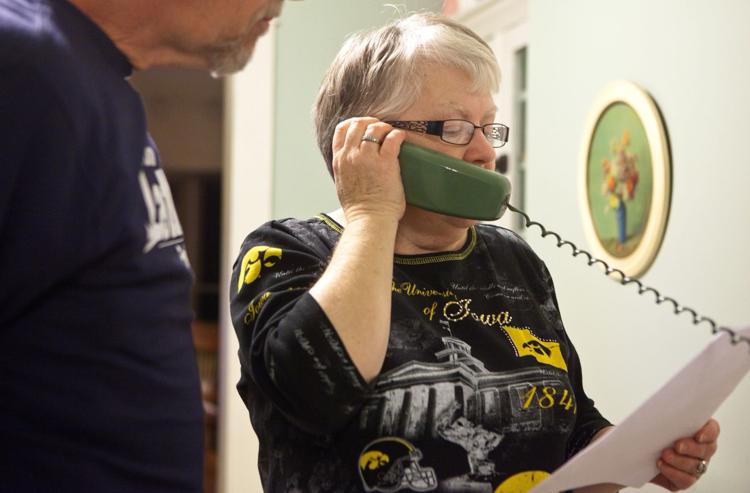 2012: Pledge of Allegiance at Silver City caucus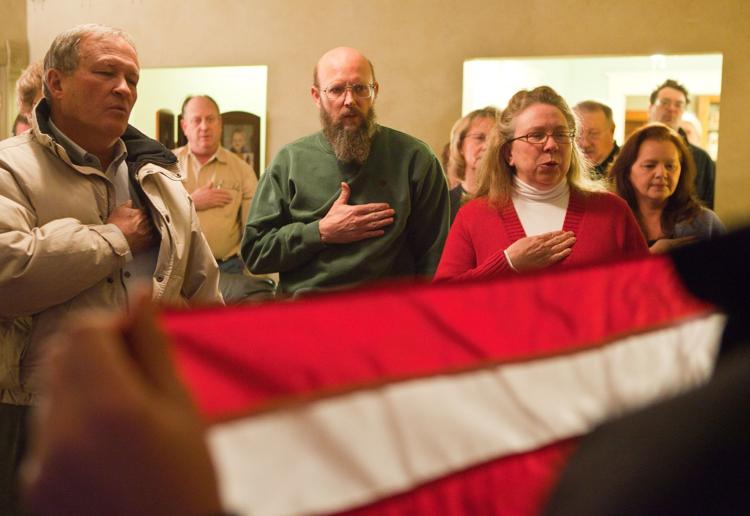 2008: Council Bluffs caucus site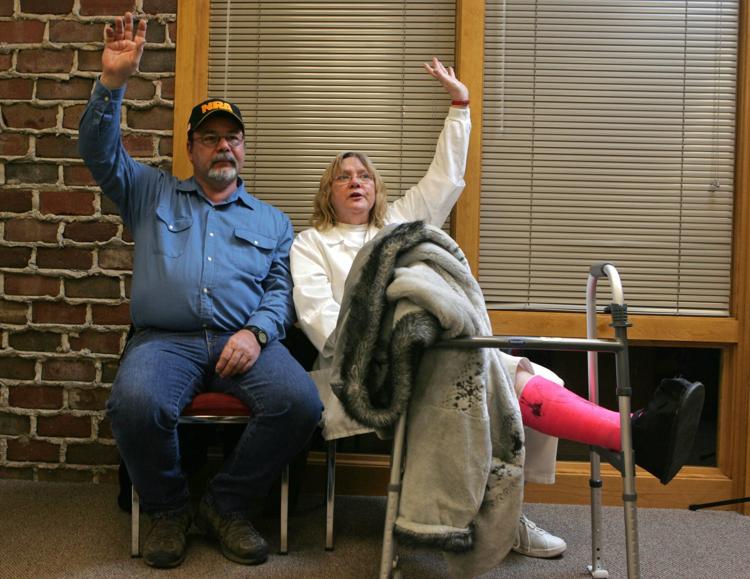 2008: Obama in Council Bluffs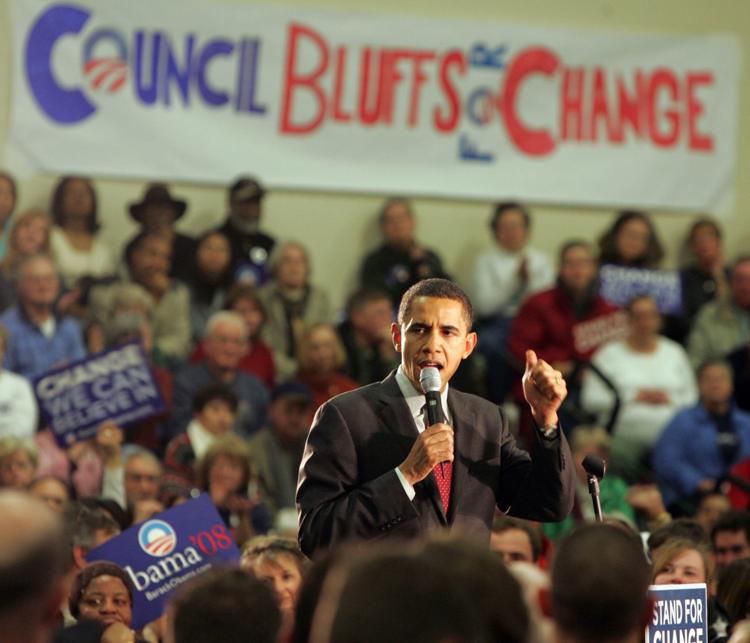 2004: Howard Dean campaign worker
2004: Boomer Township caucus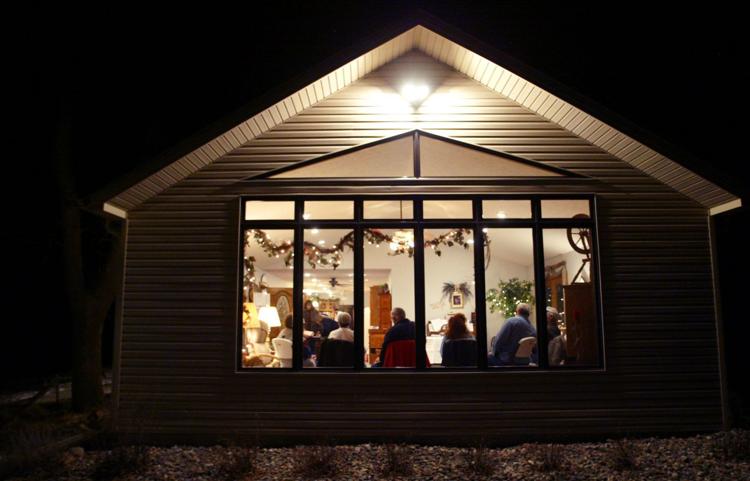 2000: A thumbs-up from George W. Bush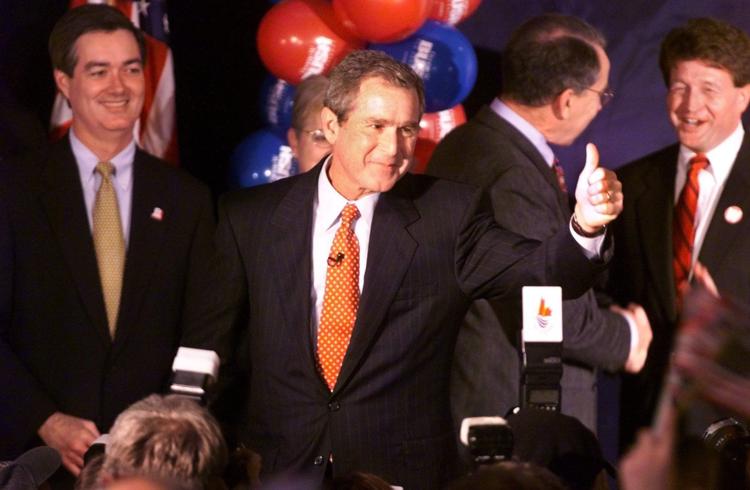 2000: Applause for Steve Forbes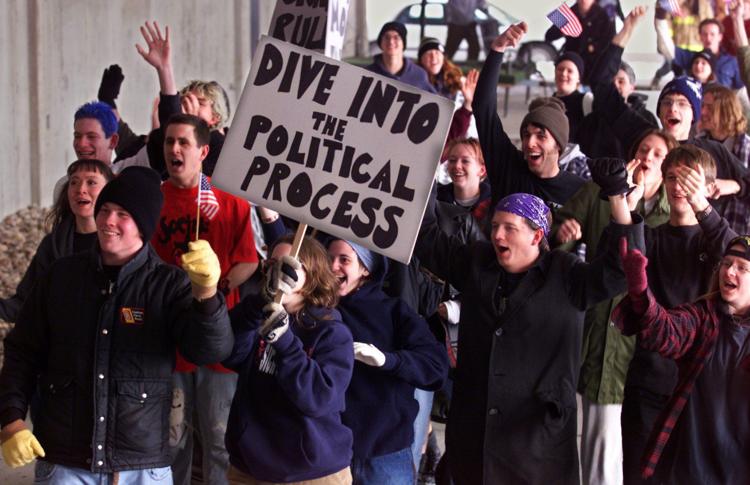 Omaha World-Herald: Afternoon Update
The latest headlines sent at 4:45 p.m. daily.