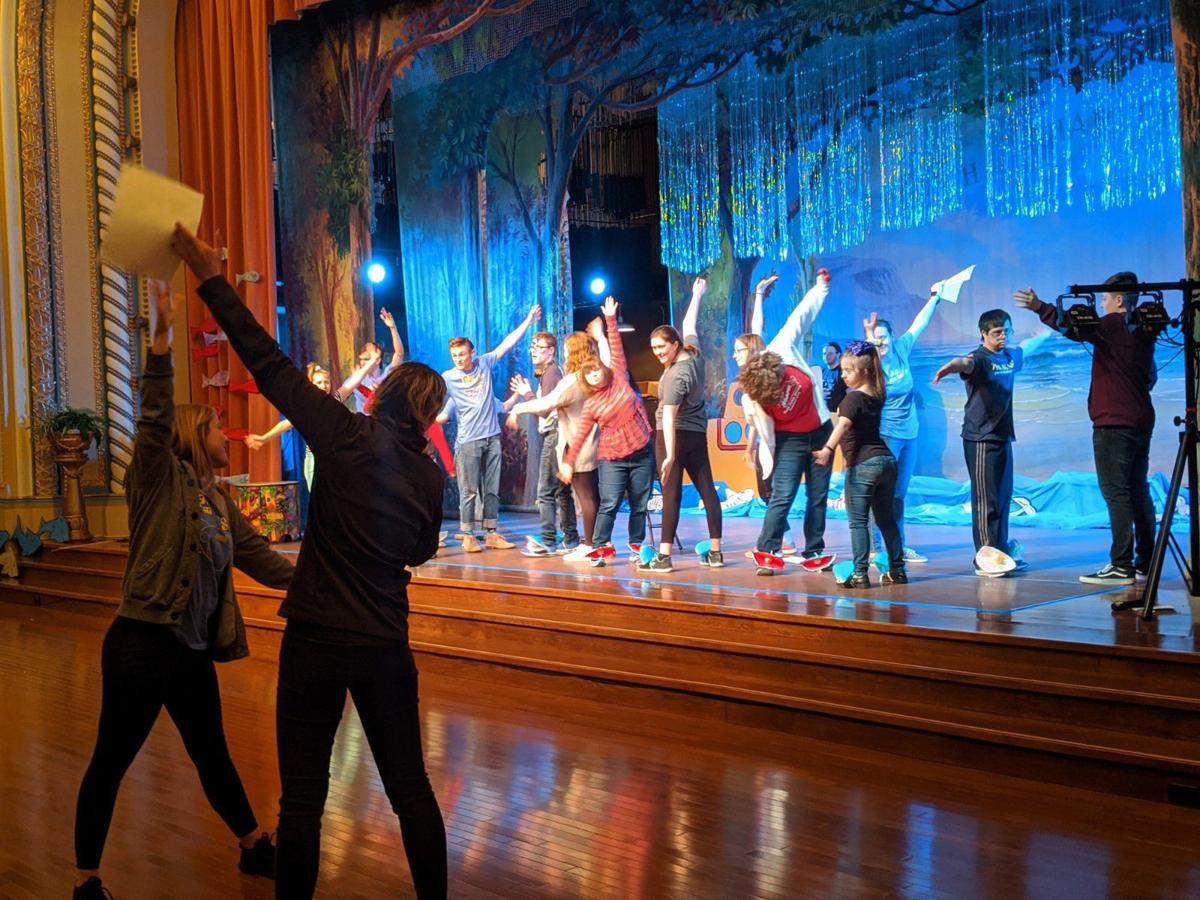 The grand theater echoed with overlapping chatter and commands as performers prepared for their evening show.
"Space yourself out along this tulle!" choreographer Courtney Cairncross said, directing performers to carry the ocean-themed fabric around the stage.
More than 25 performers and their "buddies," or volunteer helpers, were rehearsing for "Tales from the Sea" to be performed later Saturday at the Scottish Rite Masonic Center.
They all were part of the Camp Munroe Theater Co., a grant-funded program that began as a theater workshop and has snowballed into an increasingly elaborate performing arts camp. The rehearsal was the culmination of three days of writing scripts, making props and staging scenes.
Many of the performers are seasoned veterans of the twice-a-year camp, which has been around since January 2017. All of them have some form of physical or intellectual disability. And all of them had a hand in making this the most special-effects-heavy production yet.
"Rather than having kids onstage repeating a couple lines, this is more, 'OK, let's have them take it up a notch. Let's have them be involved in the stage-lighting process and stuff like that,' " said Erin Bentzinger, camp director and adaptive therapy specialist at the Munroe Meyer Institute, which provides education, outreach and engagement for individuals with disabilities, including operation of the camp.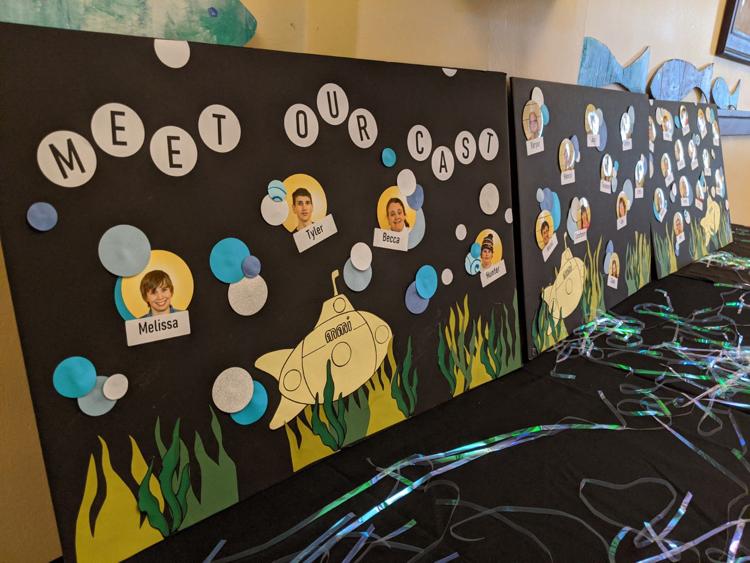 Over the roar of pirate music and general final rehearsal clamor, Bentzinger explained the camp's basic premise. It partners with WhyArts, a nonprofit that provides underserved communities with arts programming, to create a solid story and theme for the show. Then camp participants get to brainstorm the rest: characters, special effects, music choice, etc.
Bentzinger was impressed with the LED-studded umbrellas participants made into jellyfish for a deep-ocean scene. Other props include clam-shaped tap shoes and a yellow submarine that's more than 6 feet long.
Some participants decided to only work backstage for the first time, learning how to run the sound booth, fog machines and lights rather than act or dance, Bentzinger said.
The goal is for participants to become more independent both backstage and onstage, she said. From manning the sound booth alone to directing rehearsals, she's confident in the campers' ability to run future shows.
After all, Bentzinger said, she's only there to modify and adapt activities for the participants, who range in age from 8 to 33 this year.
"They're reminding me, 'Oh, did you print the program? Did you put the props in the box?' They're on top of it. I'm here following their direction," she said.
WhyArts community program director Stephanie Anderson said she's seen the performers become more seasoned theater veterans since their first camp three years ago. Stage fright has faded into confidence and more fast-paced rehearsals.
"We see that these performers have the same potential that anyone else has, but they're not always given the opportunity," Anderson said.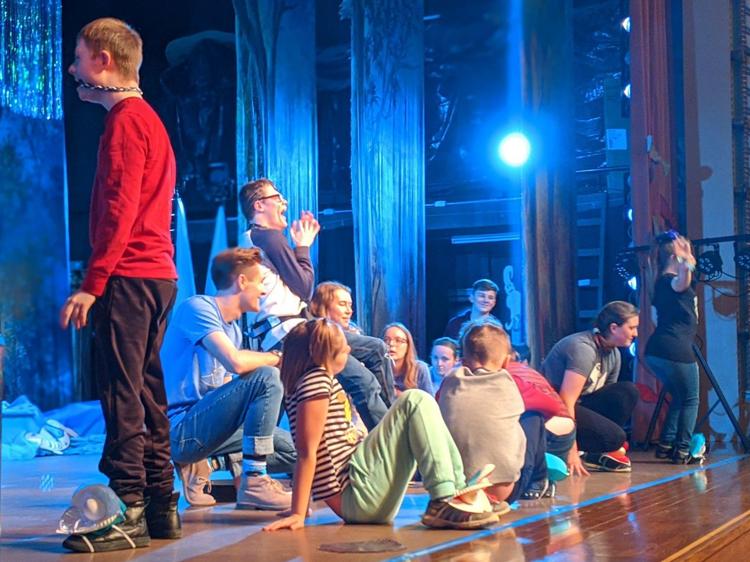 One of the lead actresses, Reggie Stednitz, is a repeat performer. Stednitz said she looks forward to her parents watching her performance as the yellow submarine and a dancing baby shark.
With some prompting from her buddy, Shelby Hindman, Stednitz said her favorite parts of camp this year have been the shadow puppetry and dancing during the last musical number.
Several of the WhyArts staff also have returned year after year, Anderson said. Cairncross even came home from London to participate in this year's production (and visit family, of course), Anderson said.
For some performers, the camp built the necessary skills and confidence to try theater productions and dance classes in the wider community, Bentzinger said.
"Now they have this under their belt and they know, 'Yeah, I like it. Yeah, I'm good at it,' " she said. "I think it shows the family and the kid that they can really go do this on their own."
A roundup of inspirational stories from Midlanders with heart
There's the woman with MS who runs despite her diagnosis. The 7-year-old born without his left hand who plays baseball just like the other kids his age. The refugee who turned to Zumba to help her recover from cancer treatments. Check out their inspiring stories and others below.
Get local news delivered to your inbox!
Subscribe to our Daily Headlines newsletter.