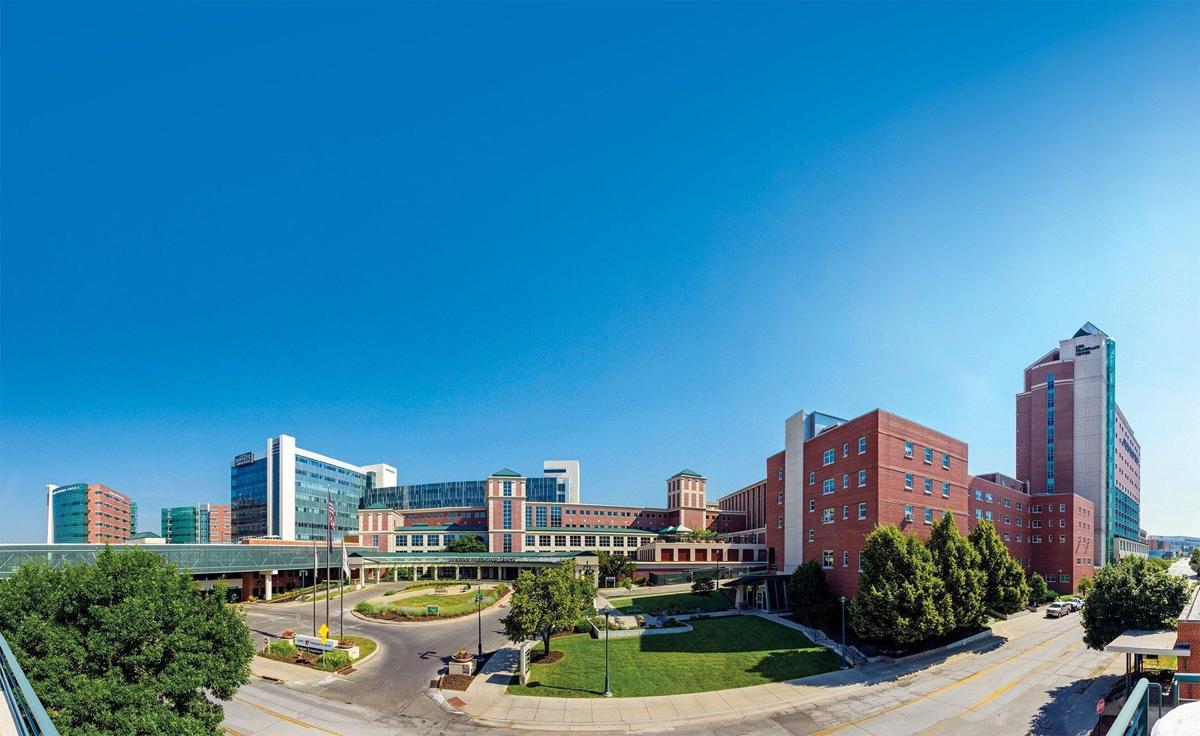 The City of Omaha plans to contribute $93 million over the next decade to support a proposed all-hazards response center at the University of Nebraska Medical Center and a planned expansion of the medical campus.
About $45 million will be earmarked for Project NExT, a $2.6 billion proposal by UNMC and its clinical partner, Nebraska Medicine. The project would combine a state-of-the-art teaching hospital and federally funded wings designed to enhance the nation's ability to respond to hazards — including natural disasters, environmental accidents and highly contagious diseases.
NExT project leaders say it would create 8,700 high-paying, permanent jobs and 41,000 temporary construction jobs; generate $38 million in annual state tax revenue; and have a projected total annual economic impact of $1.3 billion after it opens. The 1,000- to 1,200-bed complex could be quickly repurposed from serving local patients to caring for victims of pandemics or natural disasters, officials say.
The partnership between the city and UNMC was announced Tuesday by Mayor Jean Stothert and UNMC's chancellor, Dr. Jeffrey Gold, during a press conference. The two have signed a memorandum of understanding outlining the city's planned contributions.
Stothert said the project will be "transformational" for Omaha.
"This partnership is one that will lead to unmatched employment and developments and growth in our city," she said.
The city plans to use money collected via its occupation tax on tobacco and vaping products to support the NExT project, designating about $4.5 million annually over a decade beginning in 2023. Omaha's tobacco tax, passed in 2012, already has helped pay for Nebraska Medicine's Fred & Pamela Buffett Cancer Center.
Another $48 million in city money would go toward a planned UNMC expansion to the west side of Saddle Creek Road. UNMC officials have been moving ahead on plans to create an "innovation hub" and new administrative tower on that side of Saddle Creek. Those funds will be used for public improvements, streets and a public parking garage.
The parking garage will be financed with lease purchase bonds. The other infrastructure improvements will be paid for with transportation bonds that will be included in the city's 2021-2026 Capital Improvement Plan, Stothert said. The plan will not raise taxes, she said.
"Project NExT will place Omaha in a competitive position to attract and to retain the best and the brightest health-care professionals in public health and so many other types of talent," Gold said. "We are deeply thankful to the City of Omaha for this commitment, and we will not disappoint."
The public-private NExT project is a still a work in progress, Gold noted, as officials work to secure funding from federal, state and local governments, as well as private partners. If the project were approved, it would take six to eight years to complete.
The NExT Project is rooted in a section of the most recent National Defense Authorization Act that establishes a pilot project to explore public-private solutions to adding more surge capacity for responding to natural disasters, power plant meltdowns, chemical spills and other large-scale hazards.
UNMC officials have been waiting on the federal government to identify multiple sites for the all-hazard pilot projects such as the one proposed at UNMC. Other sites are competing for the same money, but Gold has said UNMC has the necessary track record and experience.
Elected officials in Nebraska and others have pointed to the millions of dollars in federal money secured for UNMC facilities and training related to Ebola and other highly infectious diseases as one example of such experience.
Earlier this year, a defense funding measure passed by Congress instructed the Defense Department to lay out the scope of such projects and identify multiple sites for the projects. The sites were expected to be announced by March 31, but Gold on Tuesday said he wouldn't be surprised if the timeline is delayed.
The Nebraska Legislature last year pledged to devote $300 million in state money toward the project if the federal government and private donors contributed $1.3 billion.
The project in Omaha would rely on the federal government for about half its construction costs.
"We continue to work very hard to secure the necessary funding," Gold said.
---
Omaha's future: Looking back on 10 major changes over the last 20 years