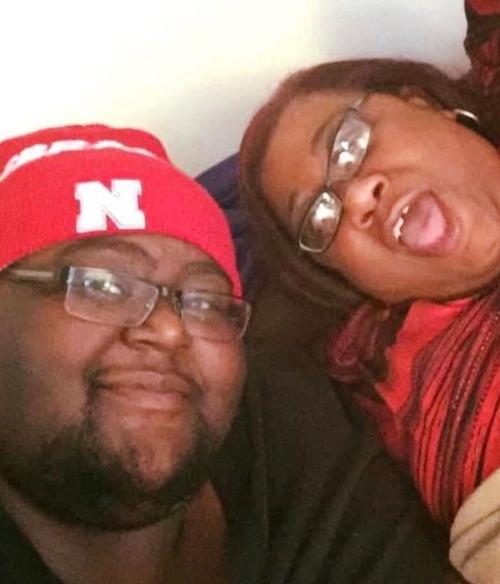 Mother and son Lydia and Carlos Tibbs were an inseparable duo known for their joyful embrace of life and of the people they met.
Their deaths last week from COVID-19 have left grieving loved ones who say they could count on the two to make their days brighter.
"A hole doesn't even begin to describe it," said Maurice Cullum, Carlos' father. Even though he and Lydia never married, the three were family, Cullum said. "If you were in her life, you knew you were around a great person," he said. "The No. 1 thing to say about her is that she loved the Lord, she loved ministry."
Lydia died Aug. 17, and Carlos sometime late Aug. 18 or early Aug. 19, Cullum said. Both had underlying health problems, he said.
Cullum said the two were always together.
"You didn't see one much without the other," he said. "I have moments of tears and crying, but I know Carlos was at peace. (His death) wasn't really a surprise."
The 34-year-old Tibbs was a popular up-and-coming comedian who had been honored in February as 2019's outstanding comedian at the Omaha Entertainment and Arts Awards. He also worked with youths and families for the Omaha Housing Authority.
Sal Issaka, Tibbs' supervisor at OHA, said he has no doubts that Carlos Tibbs changed lives. Tibbs was a community outreach coordinator and had an office in the Spencer Homes public housing complex.
In some of Omaha's poorest homes, Issaka said, there are kids who went to college and families whose lives improved because of Carlos Tibbs.
"We underestimate the power of someone like Carlos," Issaka said. "A smile, kind words ... the smallest act of caring. He helped a lot of our residents turn their lives around."

Tibbs worked long hours to make connections in the community and expand programs so that kids had more food to eat and field trips to take. The door to his office was open for kids who needed a snack, a place to do homework or a friendly face. And he emphasized service work, encouraging OHA residents to volunteer in the community.
Lydia Tibbs, 50, was an event organizer for Marriott Regency in Omaha, where she used her work to bring others' dreams to life, said Brandee Alexander, her former daughter-in-law. Lydia Tibbs was active in local churches, with puppetry a means of ministry.
"The Tibbses are beautiful people," said Alexander, who was married to Carlos Tibbs for five of the 10 years they were together. "They covered you with their love."
Alexander said Lydia Tibbs embraced her as her own. The two enjoyed going out to eat, watching shows and visiting cosmetics shops. If Alexander was down, Lydia sensed it and had a knack for doing something special to lift her spirits.
Mother and son embodied the importance of acting with love, Alexander said.
"One thing you should capture in the article is for people to keep their love on ... no matter what happens," Alexander said.
No one knows where the two contracted the virus; both wore masks whenever they went out and were careful about following COVID-19 protocols, Cullum and others said. Carlos and Lydia Tibbs, who shared a home, both started feeling ill Aug. 11. They were tested for COVID-19, and on Saturday, Aug. 15, their tests came back positive.
The next day, Lydia Tibbs posted on Facebook that she was feeling aches and pains like never before. "I definitely wouldn't want this for my worst enemy. People please wear your mask, social distance and strict hygiene," she wrote. "This seriously came out of nowhere."
The following morning, she died.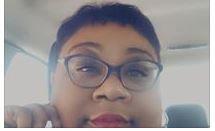 As Carlos Tibbs dealt with his own illness and grief, condolences and offers of help poured in. The evening of his mother's death, he posted a video on Facebook thanking people for their support.
"She sees the support, she sees the love you are showing," he said. "And I know she is smiling, because I am smiling. I am forever grateful."
A day and a half later, Carlos died.
Private services are set for 11 a.m. Thursday at Roeder Mortuary Chapel at 2727 N. 108th St. The public can follow the service live on the "Roeder Mortuary, 108th" Facebook page.
Lydia Tibbs raised her son at Morning Star Baptist Church. As adults, they also attended Ambassadors Worship Center and more recently Salem Baptist Church.
On the comedy circuit, a number of local comedians became familiar with "Mama Tibbs" because Lydia Tibbs supported and encouraged them as she followed her son's career.
"The community is absolutely devastated," said Joshua Elstupo, a comedian and event promoter.
Tibbs had being doing comedy professionally for only a few years, but he had quickly made a name for himself. No job was too small for him, friends say, including backyard birthday parties, even though he had begun opening for some of the national comics who stopped in Omaha.
"He cared about his community, he cared about the people in it," said Jarell Roach, who knew Tibbs through comedy and church work. "He wanted to make a difference in this world and he believed he could."
It's not by accident that Carlos Tibbs described his comedy campaign as "Laughter over Sorrow," according to his father and fellow artists.
"(It was) a reflection of him saying: 'How do we bounce back after tough times?' " Roach said. "'How do we do so in a way that is more gratifying not just to ourselves, but to the people around us?' "
In addition to his father, Carlos Tibbs is survived by his siblings in his father's family, Makayla Spears-Donaldson of Texas and Marshonda Cullum and Maurice Cullum Jr. of Kansas City, and his paternal grandmother, Sharon Doolittle of Omaha. Lydia is survived by brothers Carlos Bradford of Omaha and Charles Tibbs of Lincoln, and sisters Robyn Tibbs of Omaha and Cheryl Tibbs of Atlanta.
Notable Nebraska, Iowa deaths of 2020
A roll call of notable people who have died in 2020:
Omaha World-Herald: Afternoon Update
The latest headlines sent at 4:45 p.m. daily.