Black Friday shopping is bound to look different this year.
You're not likely to see throngs of shoppers skipping Thanksgiving dinner to line up outside of big-box stores.
Many such stores — along with smaller, locally owned shops — are staying closed on Thanksgiving and will operate under normal hours on Black Friday in an effort to keep shoppers safe during the coronavirus pandemic.
As positive COVID-19 case numbers increase across Nebraska, local stores are going the extra mile to make sales and stay afloat during the holiday shopping season by offering such amenities as curbside pickup and early shopping hours.
Holiday buying is expected to be up 2% to 3% compared to last year's shopping season, said Creighton University economist Ernie Goss. That projection includes online and in-store shopping.
In-person sales are likely to be down 3% to 4%, Goss said. Online sales, however, are expected to increase by 30%.
The National Retail Federation, the nation's largest retail trade group, expects that holiday sales nationwide could exceed prior seasons' numbers. The trade group predicted that sales will increase between 3.6% and 5.2% over 2019. Shoppers are looking for opportunities to spend and celebrate the holidays during tough times, the organization said.
An uptick in online sales, however, could hurt local businesses.
"A lot of those online sales result in impacts in Seattle or Minneapolis, not in Omaha, Grand Island or Greeley," Goss said. "The biggest impact would be shopping locally."
Store owners say shoppers have done a good job supporting local businesses during the pandemic. Mike Ewoldt, owner of Peak Performance running stores, said he's grateful to the Omaha community for supporting his four local stores. But the longer the pandemic continues, the more Ewoldt worries that customers will turn to online shopping.
Ewoldt and his staff have made an effort to improve customer service. Since the pandemic started, the stores have offered curbside pickup and free home delivery. Employees have made deliveries to workplaces and even a local high school football game.
Online shopping and curbside pickup options are the safest ways to tackle holiday shopping, said Dr. Kelly Cawcutt, an infectious disease and critical care physician at the Nebraska Medical Center.
"When you don't have guaranteed mask use and you're indoors with unclear ventilation, you run a much higher risk of being exposed to COVID-19-infected individuals," Cawcutt said. "That's not the gift you want to give yourself or anyone else for the holidays."
Missing out on Black Friday shopping or bar-hopping the night before Thanksgiving is hard, Cawcutt said, but people can get creative to revamp those traditions. People can look for online sales and share their finds with their shopping buddies. Or they can have lunch delivered to everyone's houses so they can shop virtually while sharing a meal.
"It's different. It's hard," Cawcutt said. "But it's the right thing to do in a setting where we have so many cases rising."
Shoppers shouldn't be afraid to ask stores, especially local ones, about their shopping options, Cawcutt said. They can ask if the stores restrict numbers of shoppers, if they have times that aren't as busy or if they're set up for a curbside transactions.
Mark Kanitz said he has had customers of his local boutique request special shopping hours or curbside pickup. Kanitz, an owner of Prairie In Bloom near 17th and Cuming Streets, said the store has accommodated those requests to help customers feel safe.
"This age of 2020, in a pandemic, we'll take the sales however we need to do it," Kanitz said.
Prairie In Bloom closed temporarily from mid-March until late May. In that time, the store bulked up its online offerings, going from listing 100 items for sale to more than 2,000. While customers can shop the majority of the store online, Kanitz said it's still easier to sell merchandise in the store.
Goss said people are spending more money on home furnishings and electronics rather than on things such as health club memberships and travel.
The jewelry industry has seen an uptick in sales as people have stopped spending money on travel and experiences. Foot traffic in Borsheims has been down, but online sales are up considerably, said Vice President Adrienne Fay. In addition to in-store assistance, Borsheims sales associates have been helping customers via email and over video calls.
"I have been pleasantly surprised with how strong the sales have been," Fay said. "What could have been very bleak is pretty optimistic for us."
It feels like the holiday shopping season has already started, Fay said. Borsheims has begun to roll out promotions and sales online.
Other retailers have followed suit. Stores such as Target and Walmart have been offering Black Friday sales all month long. The Nebraska Furniture Mart also is offering online sales around the holiday.
Like other retailers, the Mart won't open on Thanksgiving Day or in the early hours of Black Friday. But store officials still expect a line of Black Friday shoppers to form.
Scott Baker, the store director, said employees will keep shoppers spaced 6 feet apart while they wait and ask that shoppers wear masks indoors and out.
Each NFM salesperson is equipped with a tablet and can handle most transactions, helping keep checkout lines manageable. Shoppers also can take advantage of contact-free pickup or driveway delivery.
Baker said that he expects to be busy on Black Friday but that safety is the most important thing.
"We've always wanted customers to get a great deal," Baker said. "We also want them to have a good experience. This year, the experience they're wanting is a safe experience, and we're committed to that."
Westroads Mall will follow similar safety precautions, such as requiring masks and encouraging social distancing, said Jim Sadler, senior general manager. Many stores in the mall are enforcing their own occupancy rules. The mall also has installed new air filters and designated a handful of curbside pickup spots in parking lots.
Most of the mall's stores won't have big doorbuster sales, Sadler said, but they will hope for steady traffic during the day rather than large crowds at one time.
This report includes material from the Associated Press.
---
Christmas in the Omaha area through the years
Photos: Christmas in the Omaha area through the years
1940s: Christmas at Union Station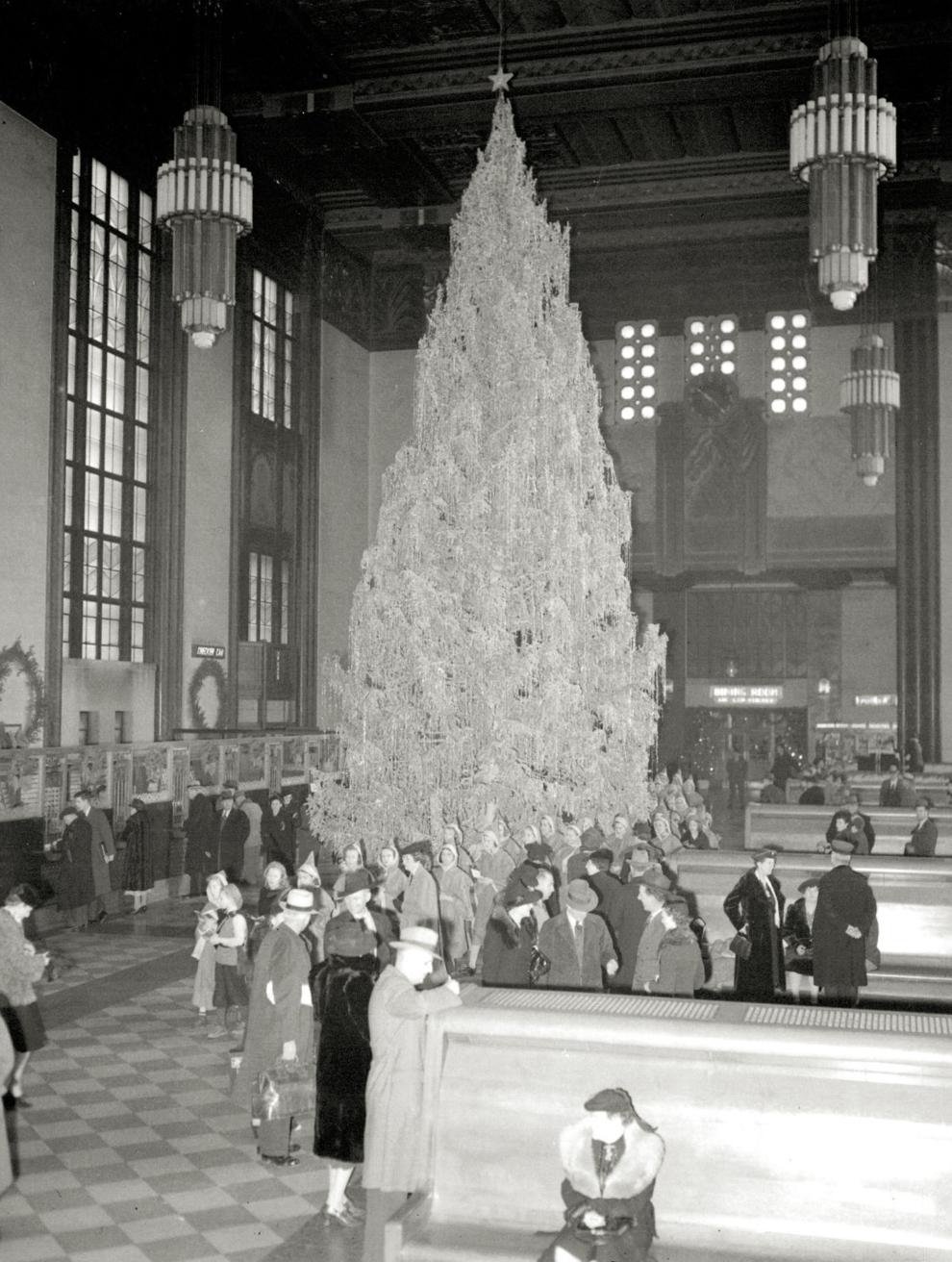 1952: Christmas Day morning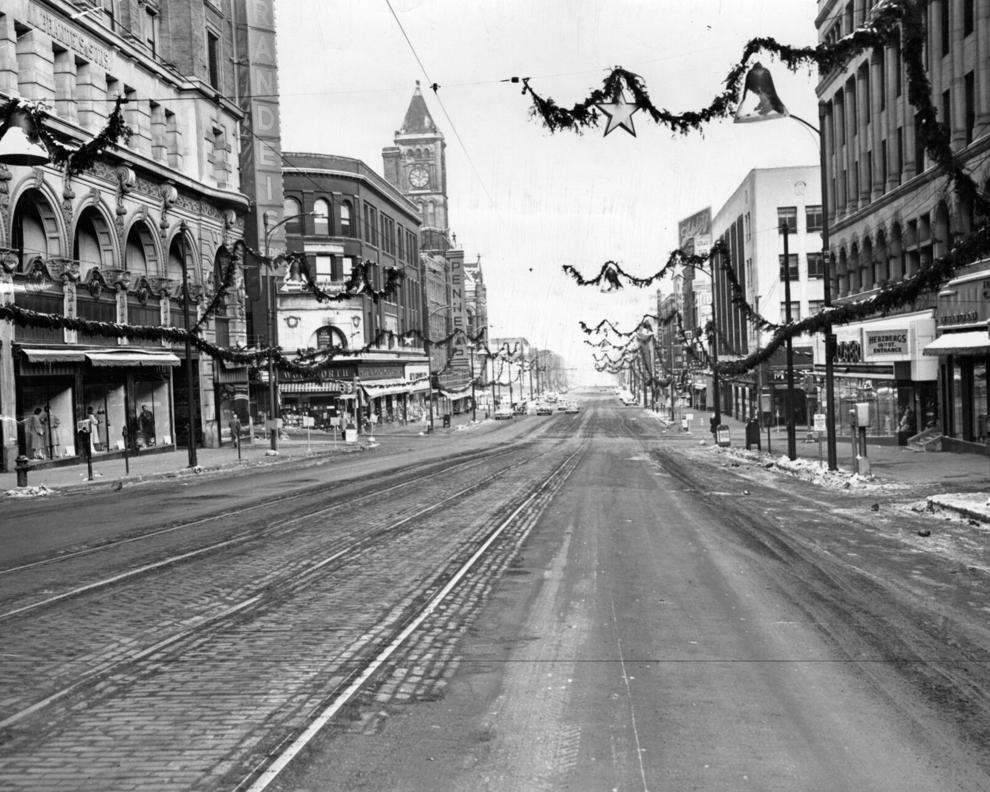 1953: Christmas at Union Station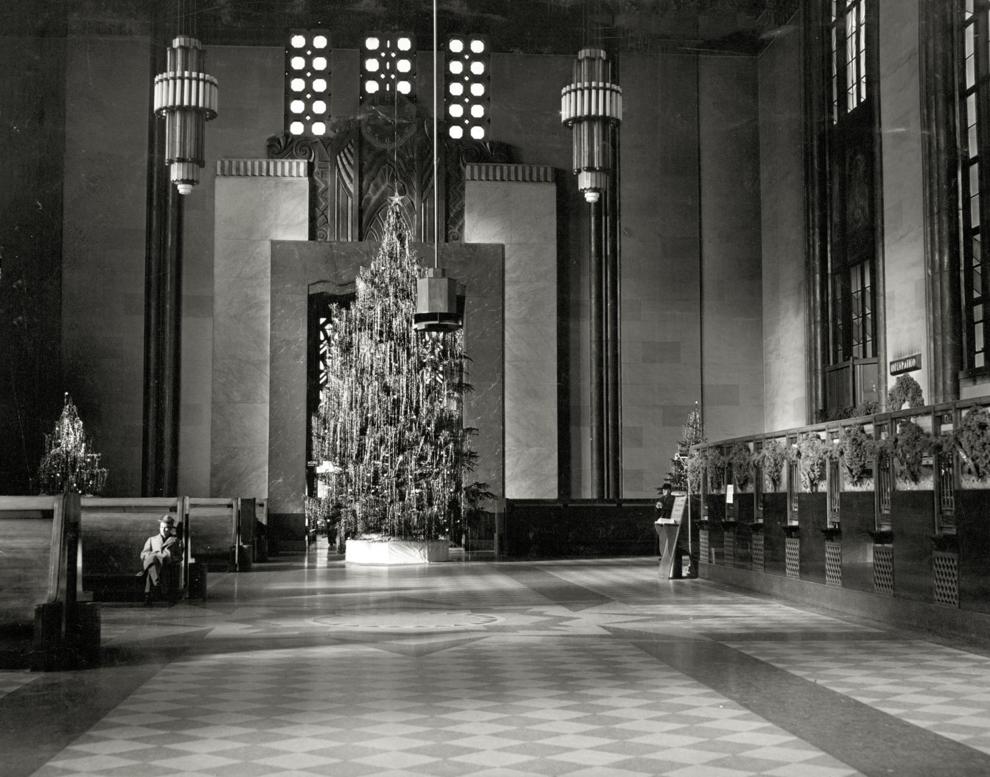 1958: Visit with Santa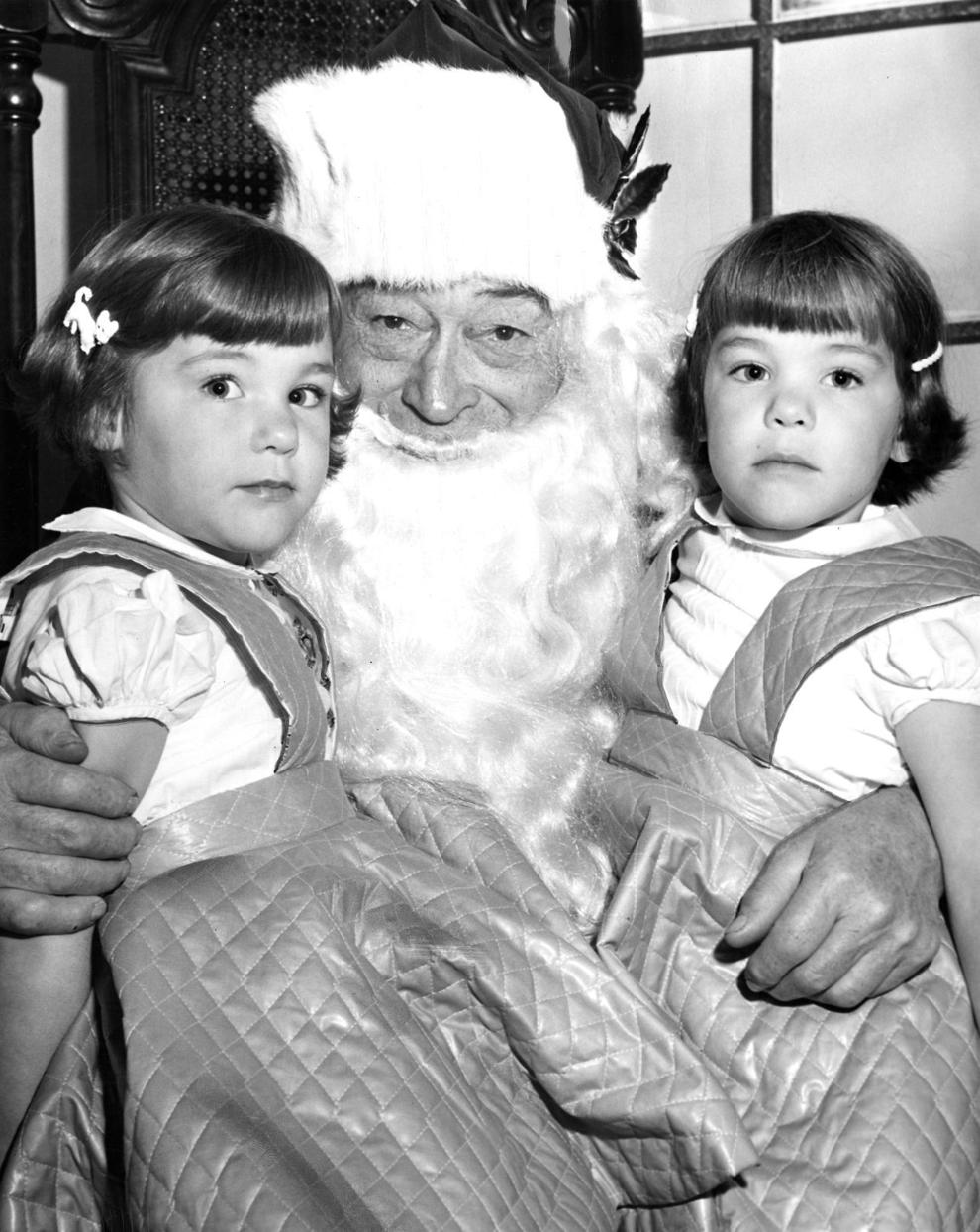 1965: Christmas shopping, downtown Omaha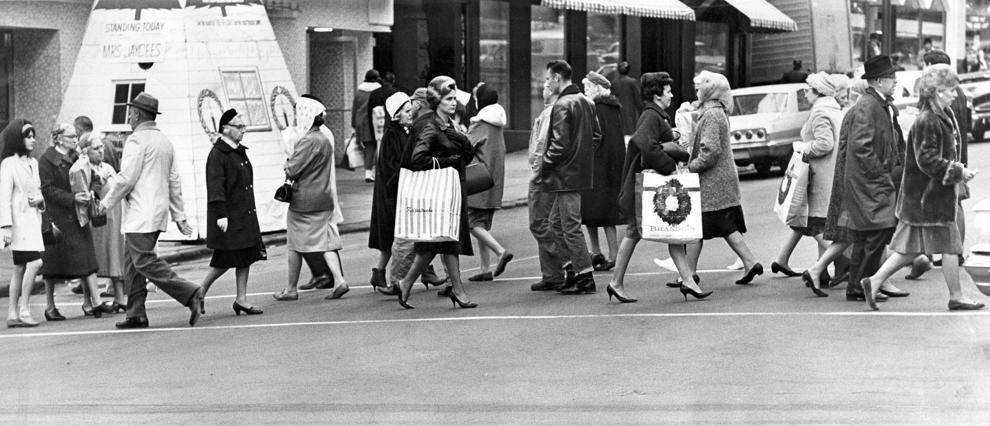 1968: Christmas shopping at Crossroads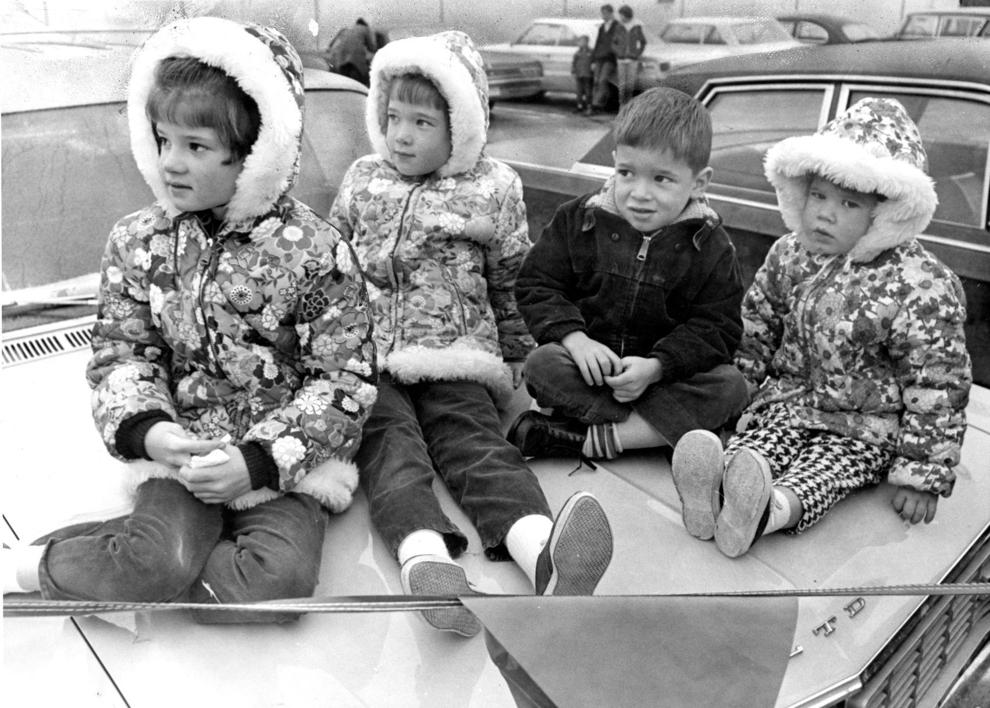 1971: Crossroads Christmas parade
1972: Christmas shopping and Santa visit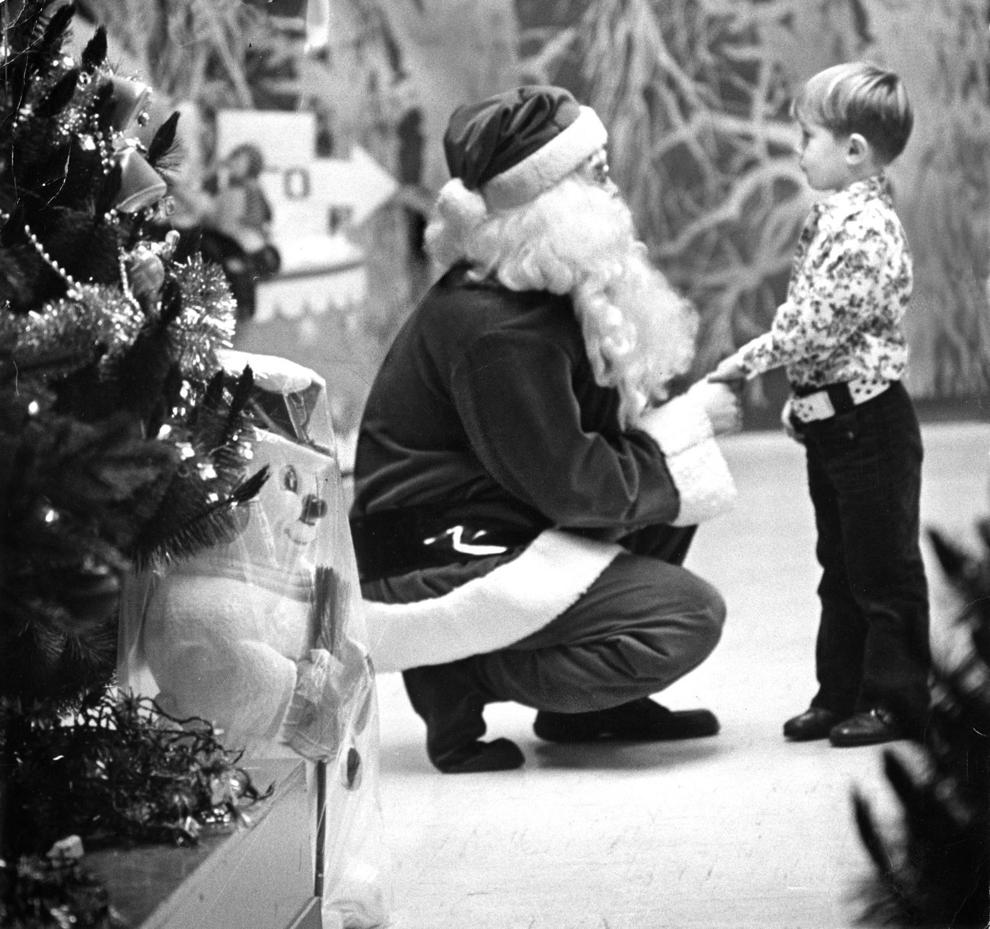 1972: Westroads Mall Christmas shopping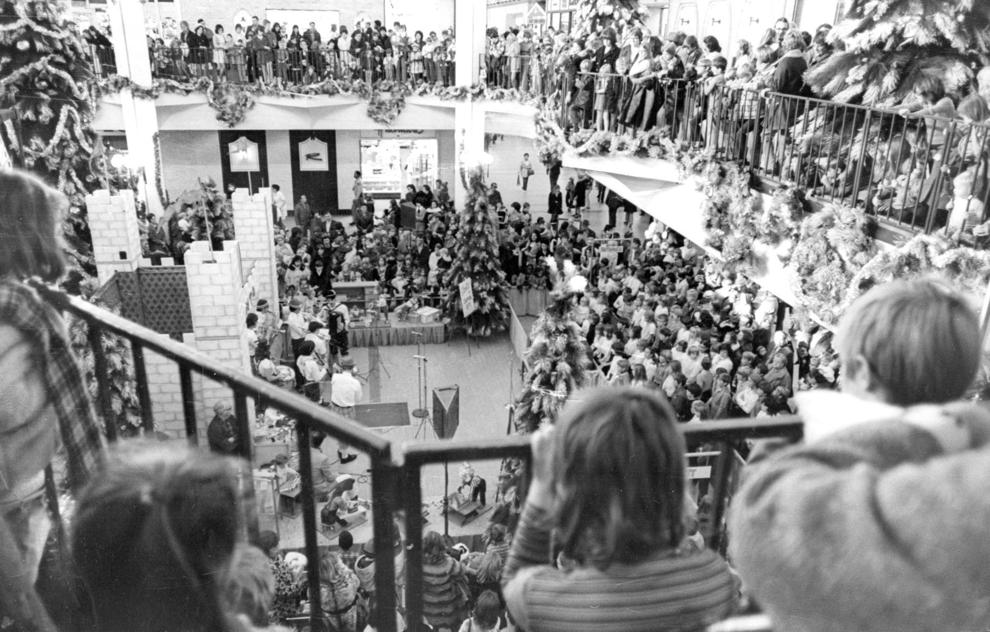 1973: Downtown Omaha decorated for Christmas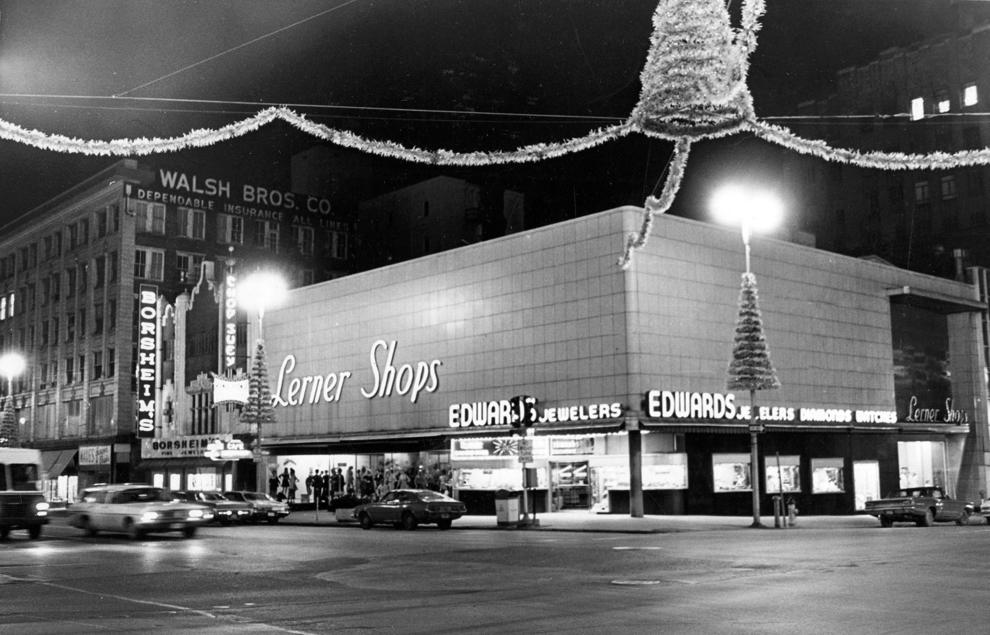 1973: Southroads Christmas display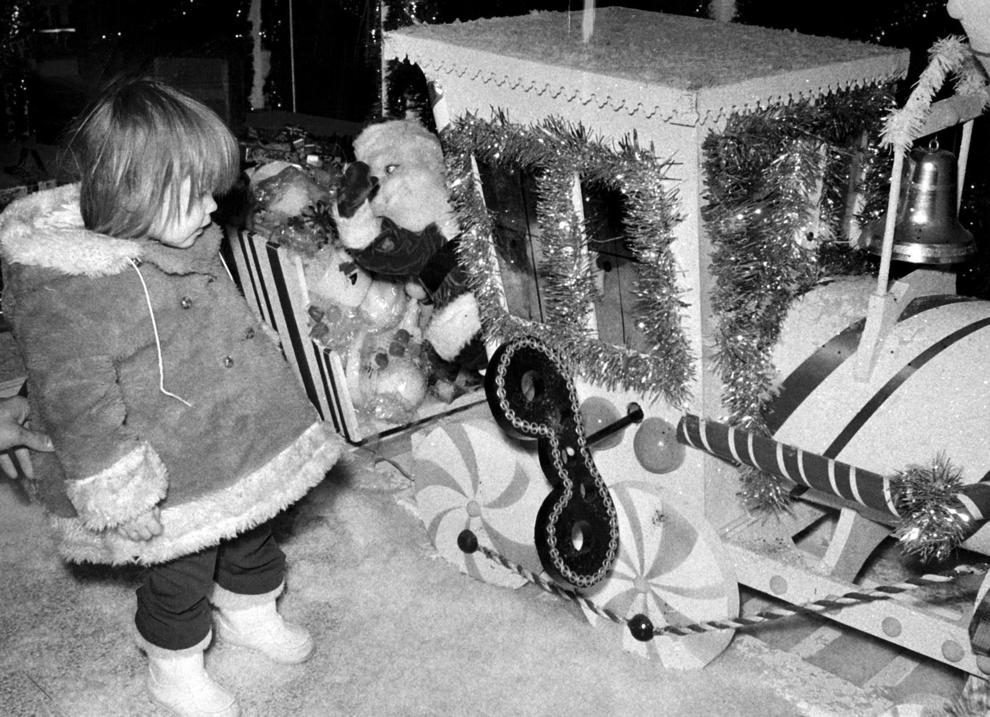 1977: Christmas shopping, downtown Omaha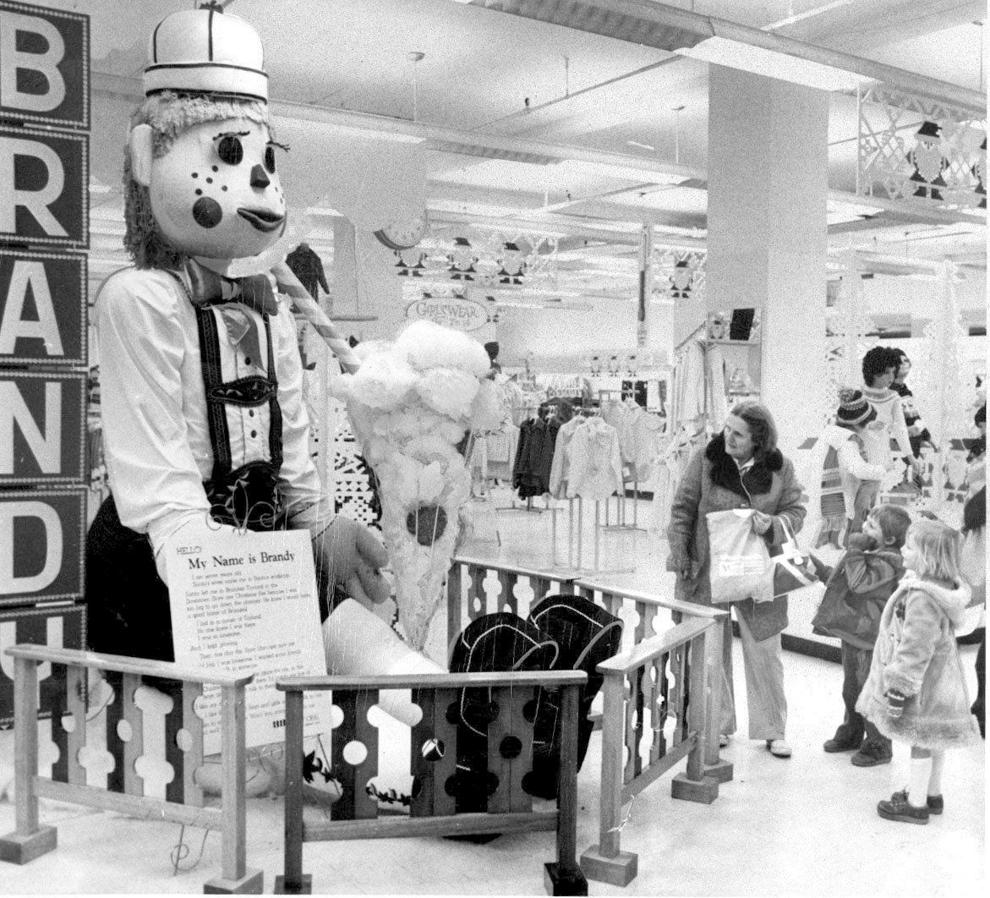 1977: Durham Museum Christmas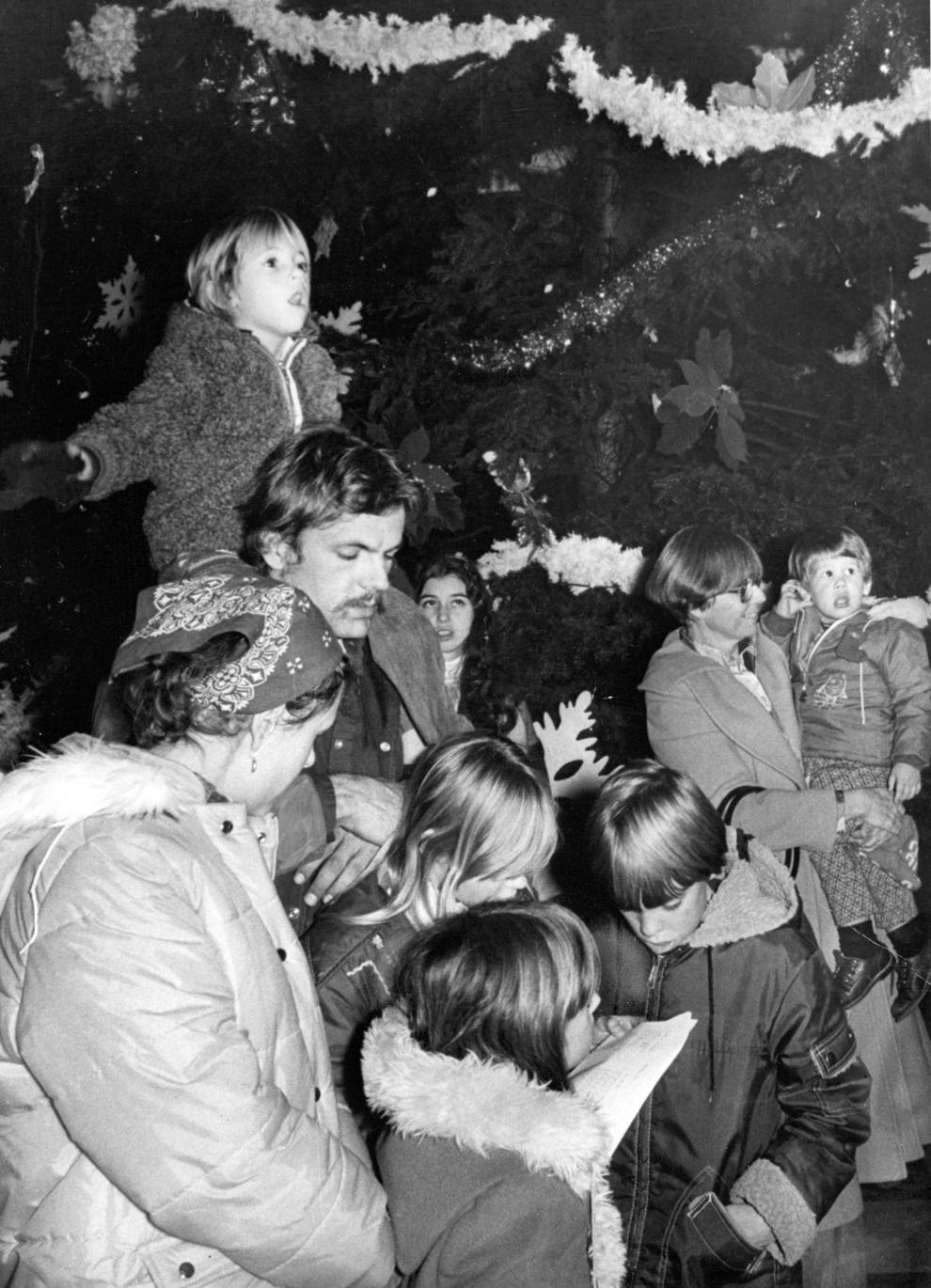 1980: Christmas shopping at Target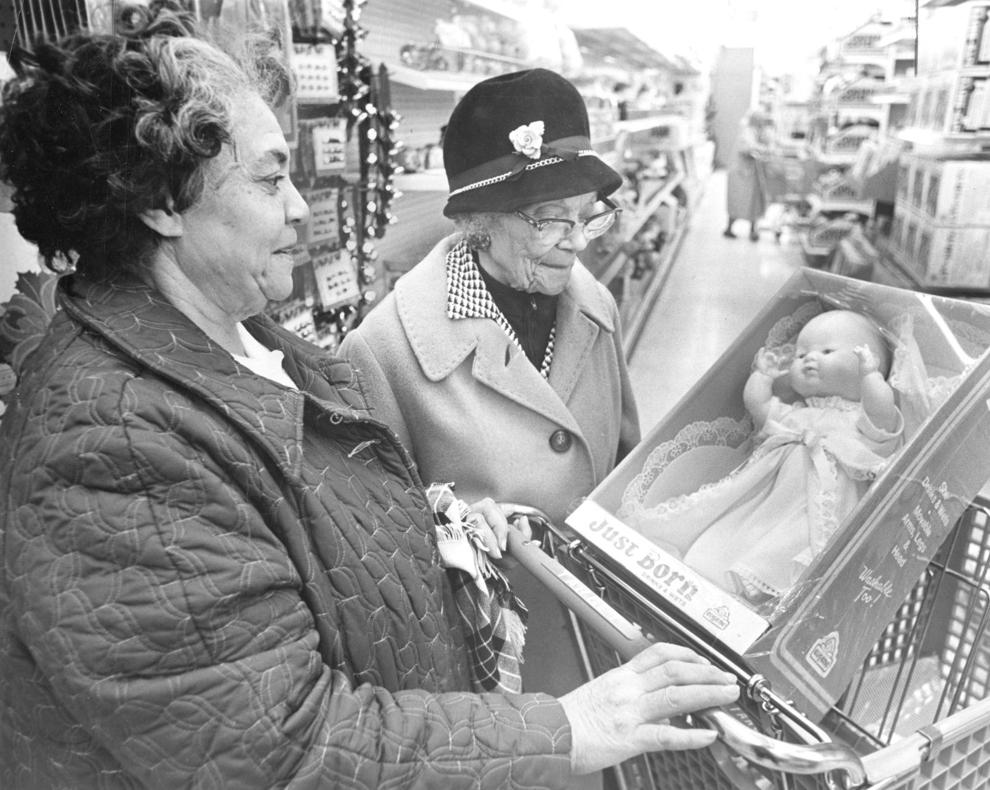 1981: Christmas shopping at Crossroads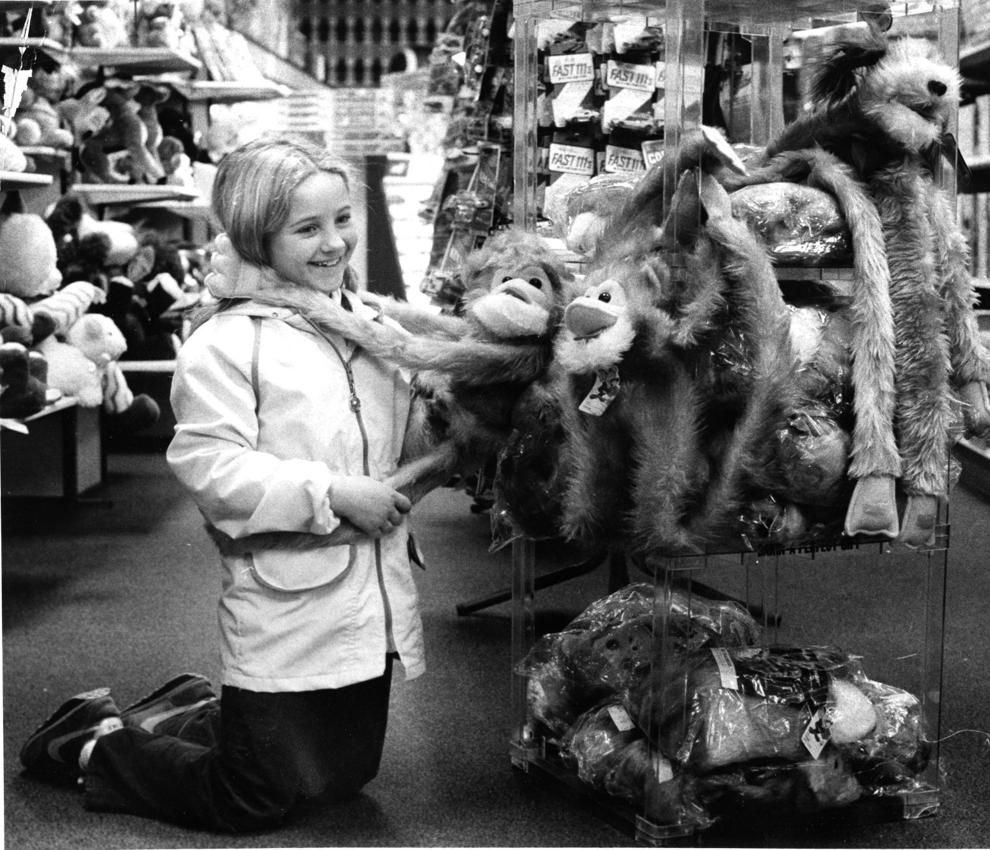 1981: Christmas shopping
1981: Last-minute Christmas shopping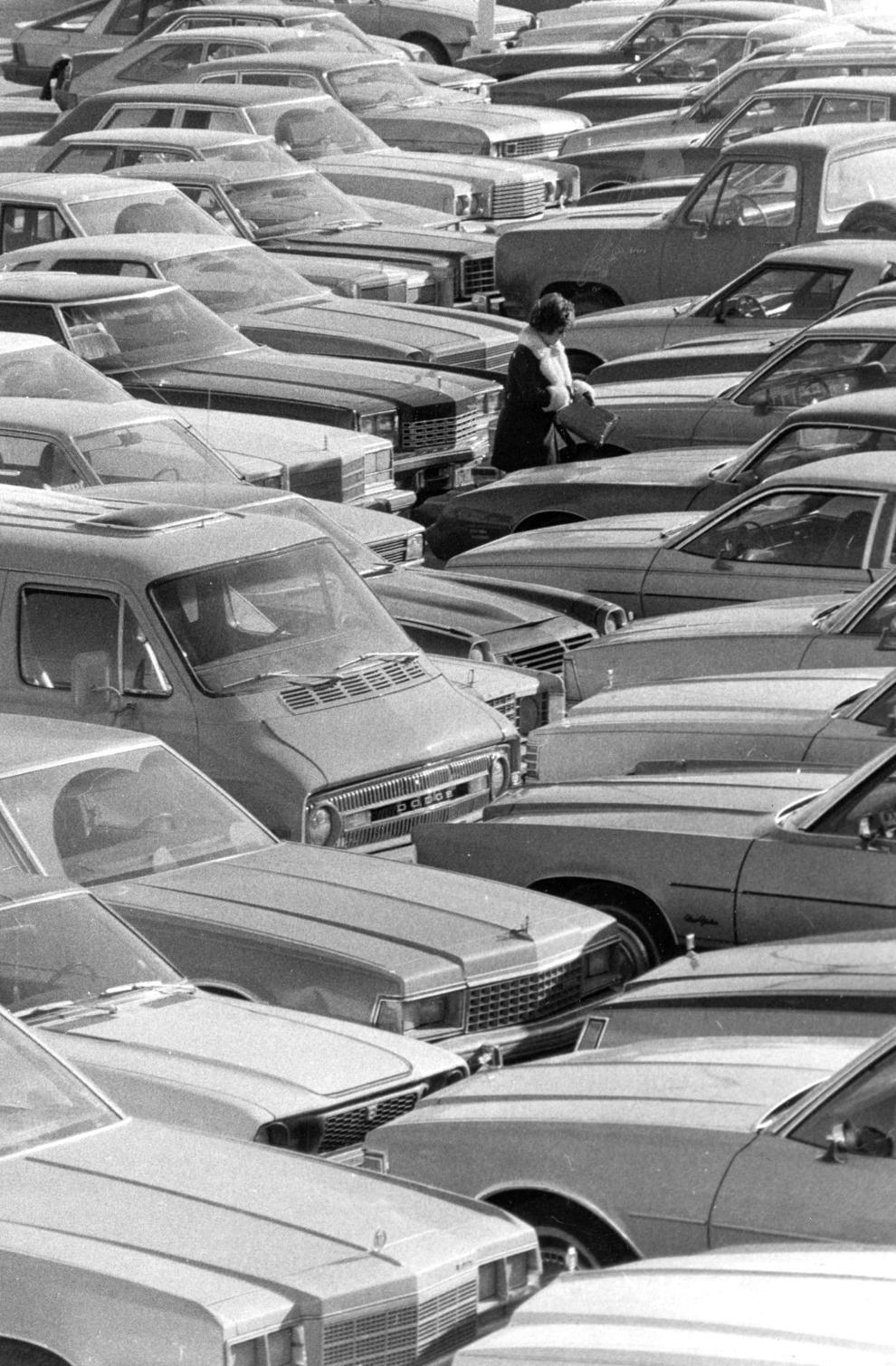 1982: Westroads Christmas shoppers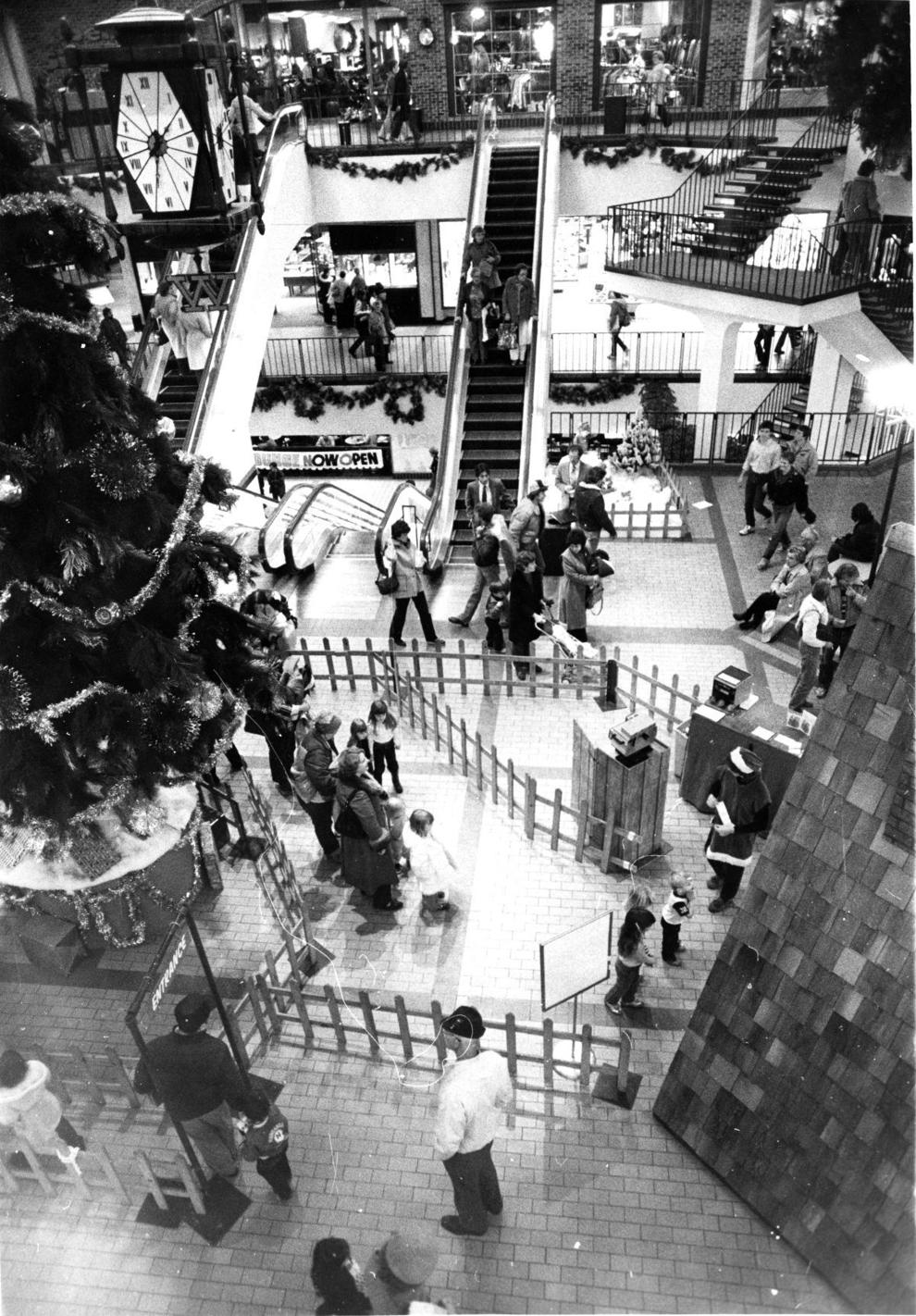 1982: Westroads shoppers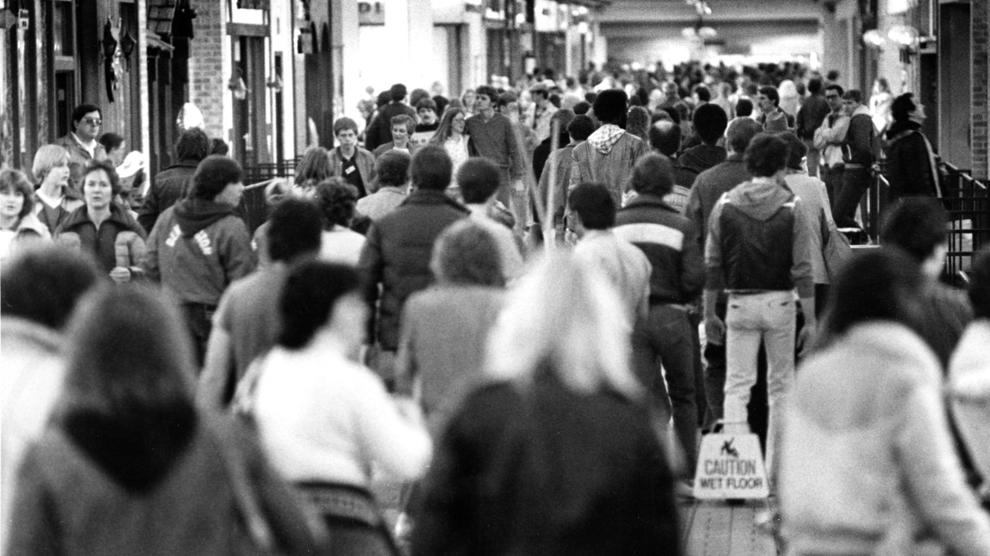 1984: Christmas shopping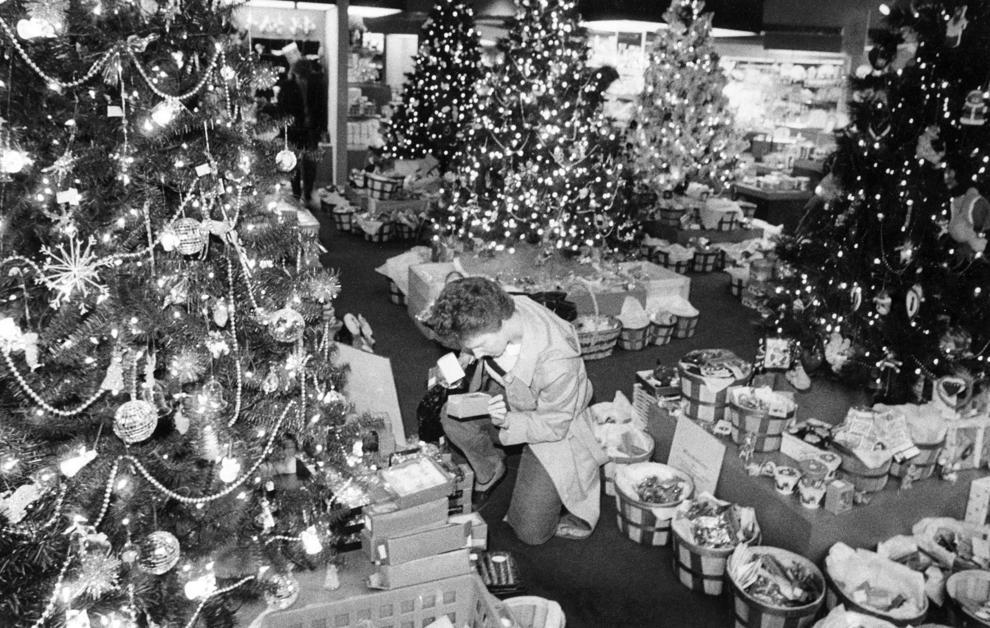 1984: Christmas shopping, toys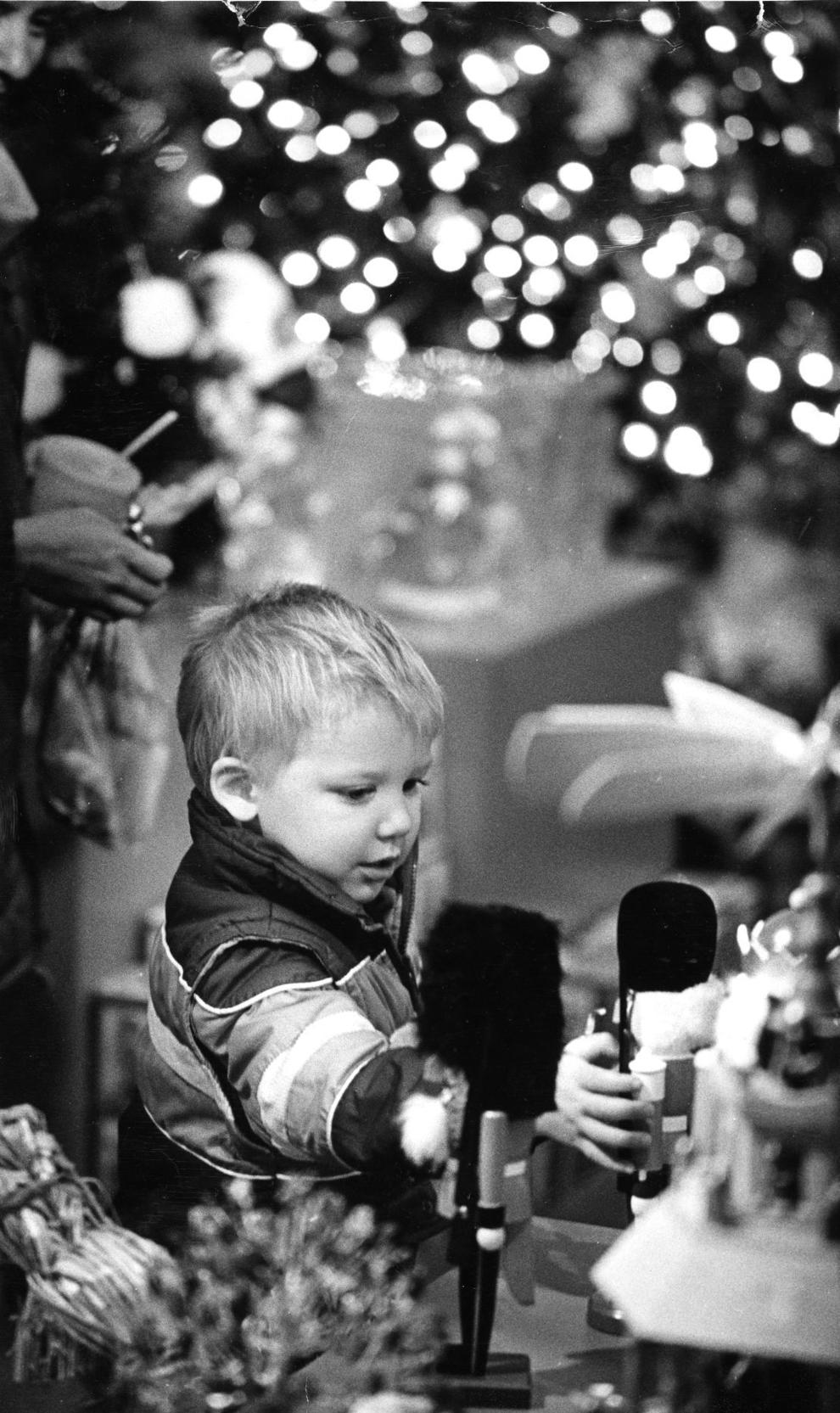 1988: Visit with Santa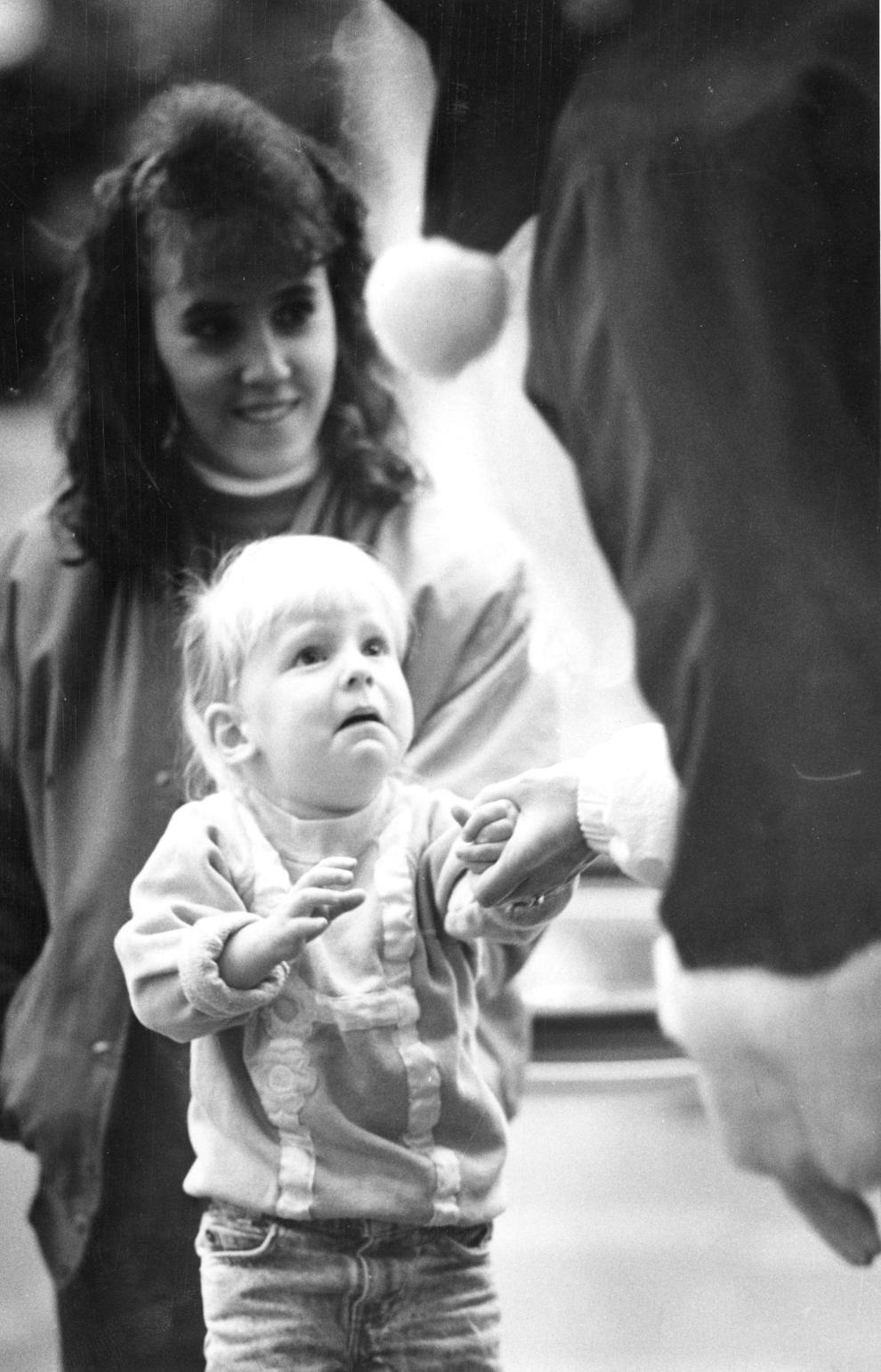 1990: Durham Museum Christmas tree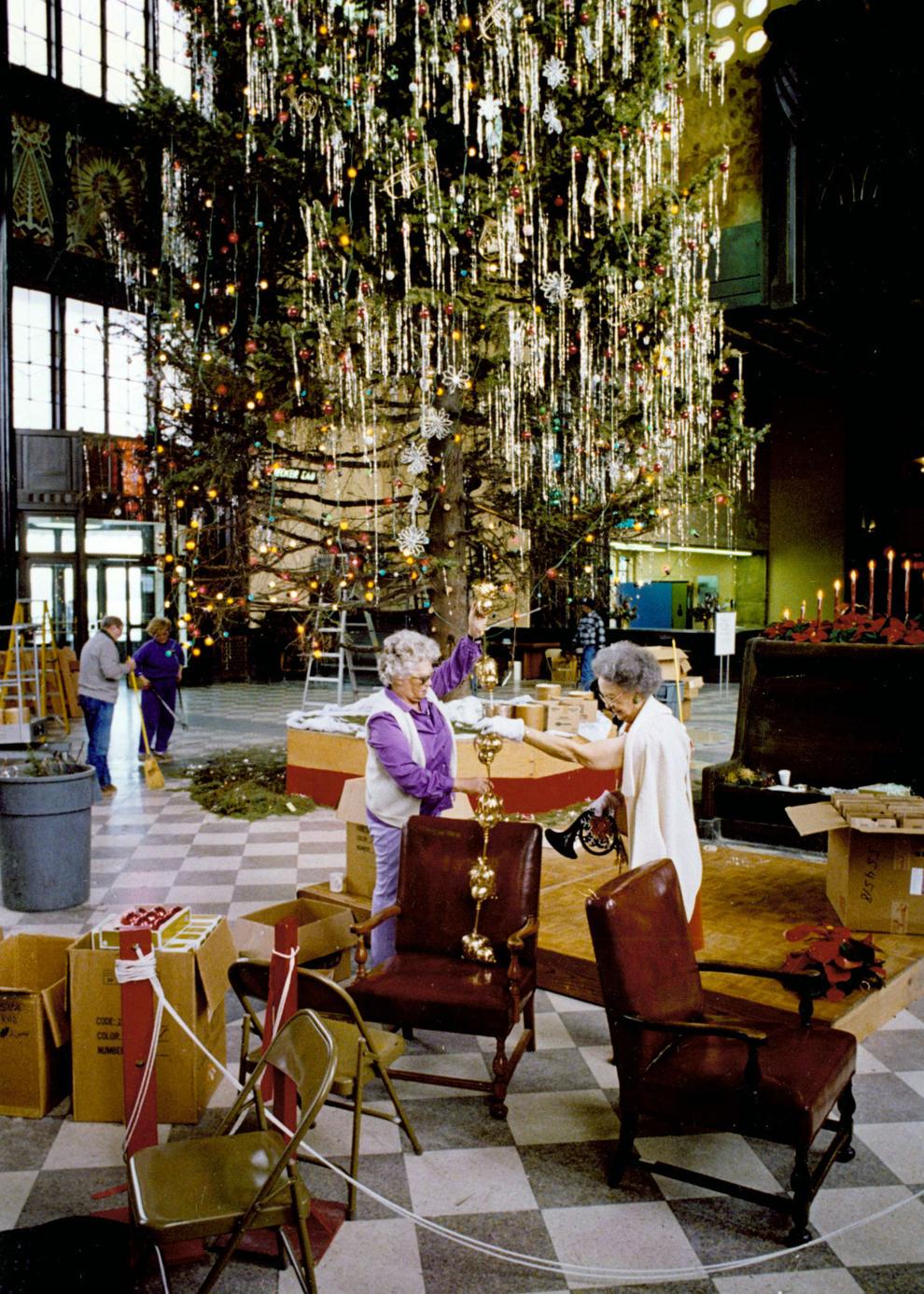 1992: Tree-lighting at Union Station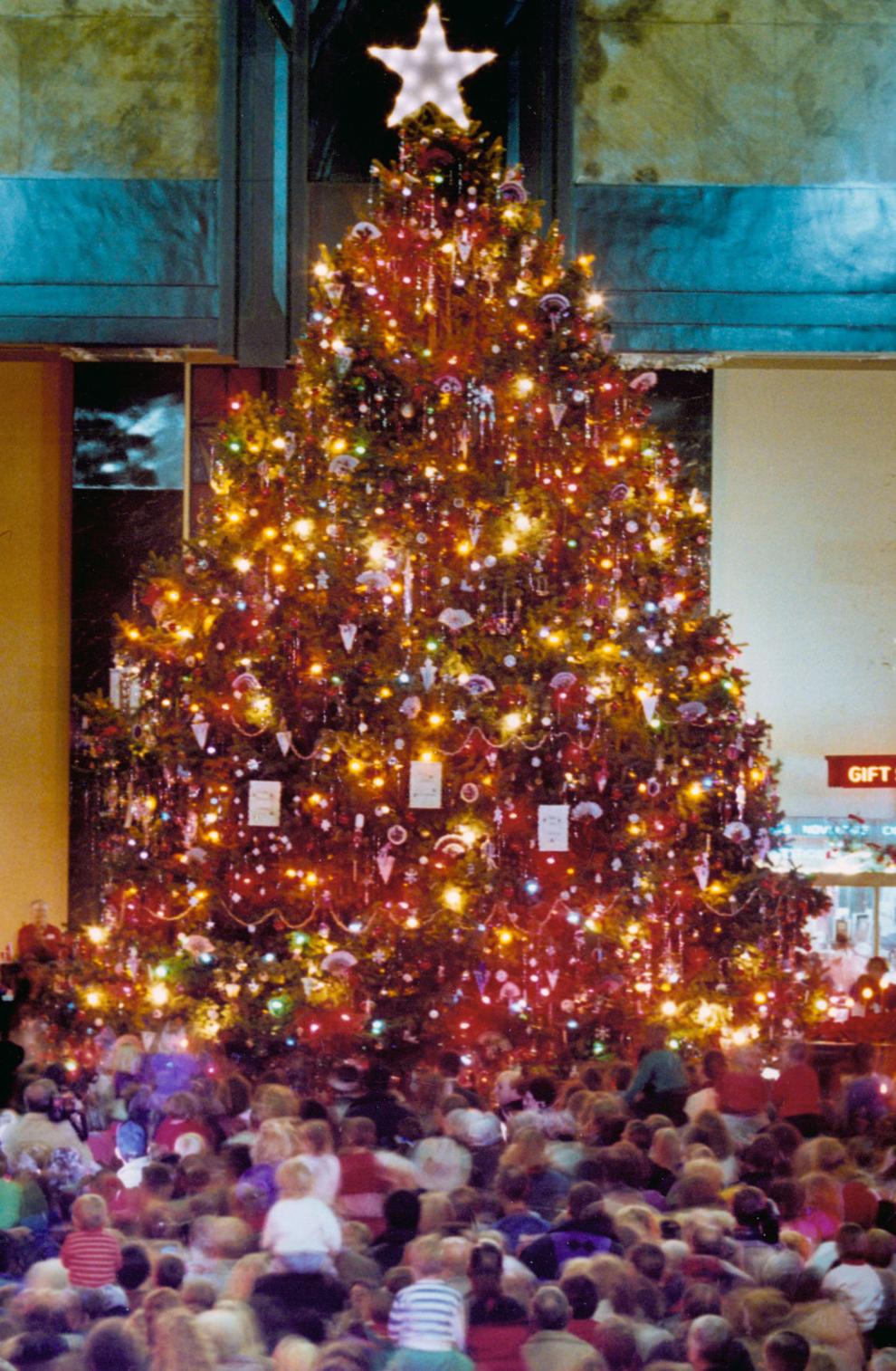 2005: Dick Boyd plays Scrooge in "A Christmas Carol"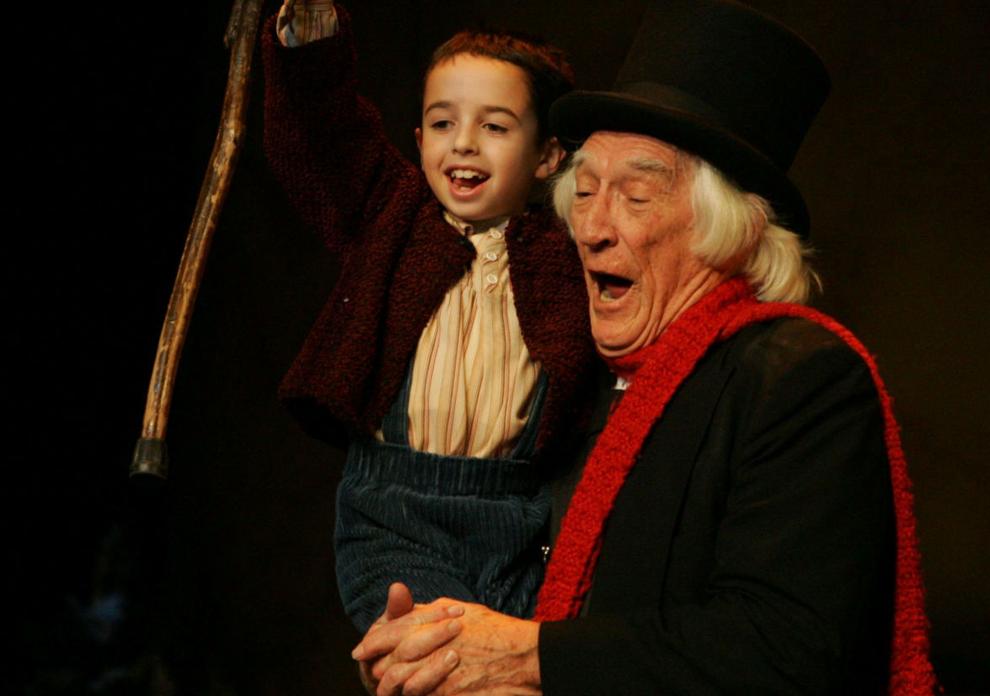 2018: Capitol District Ice Rink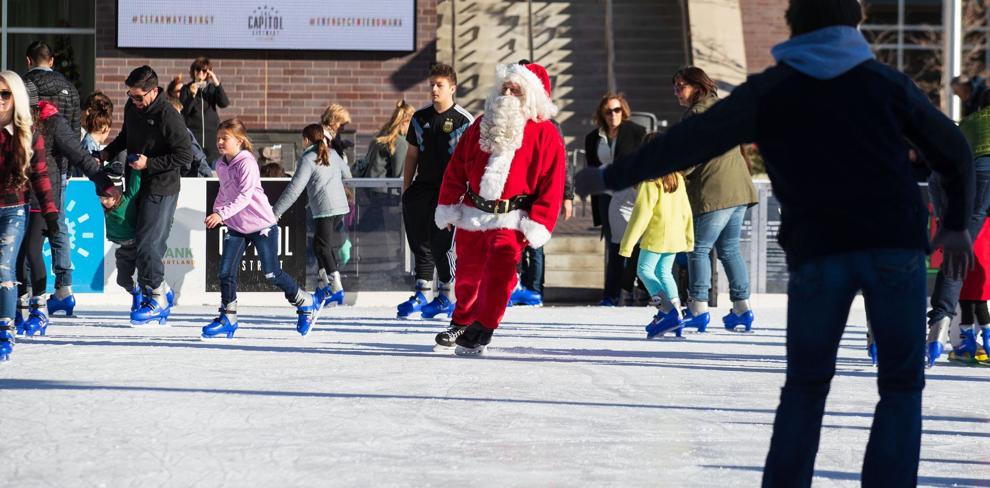 2018: Salvation Army Tree of Lights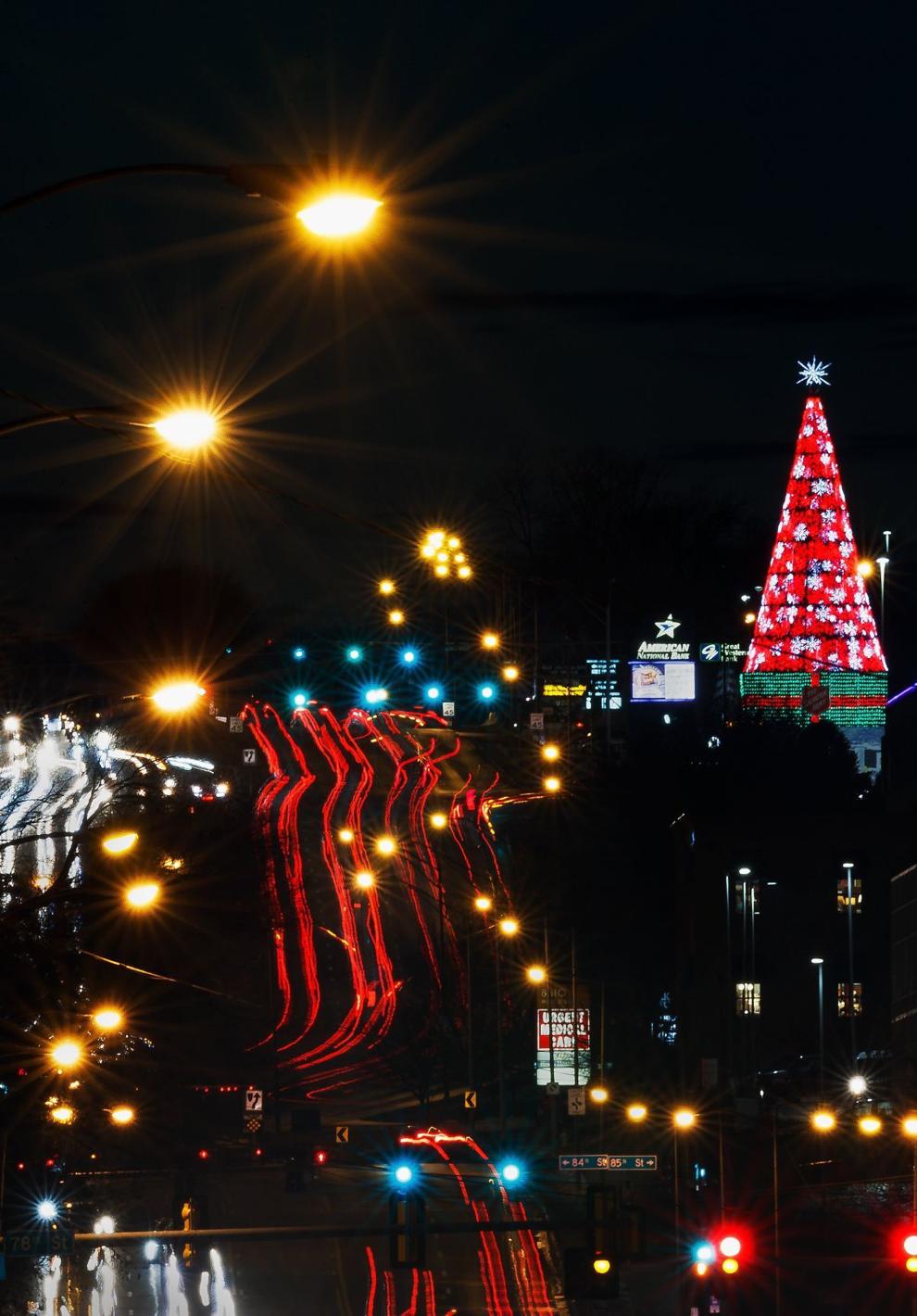 2019: Black Friday shopping at Shadow Lake Towne Center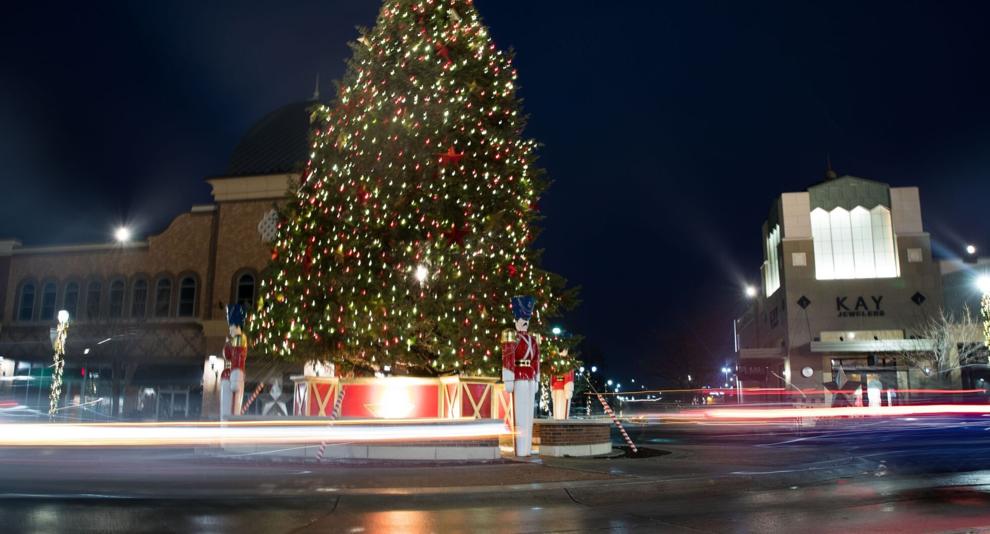 2019: Christmas tree disposal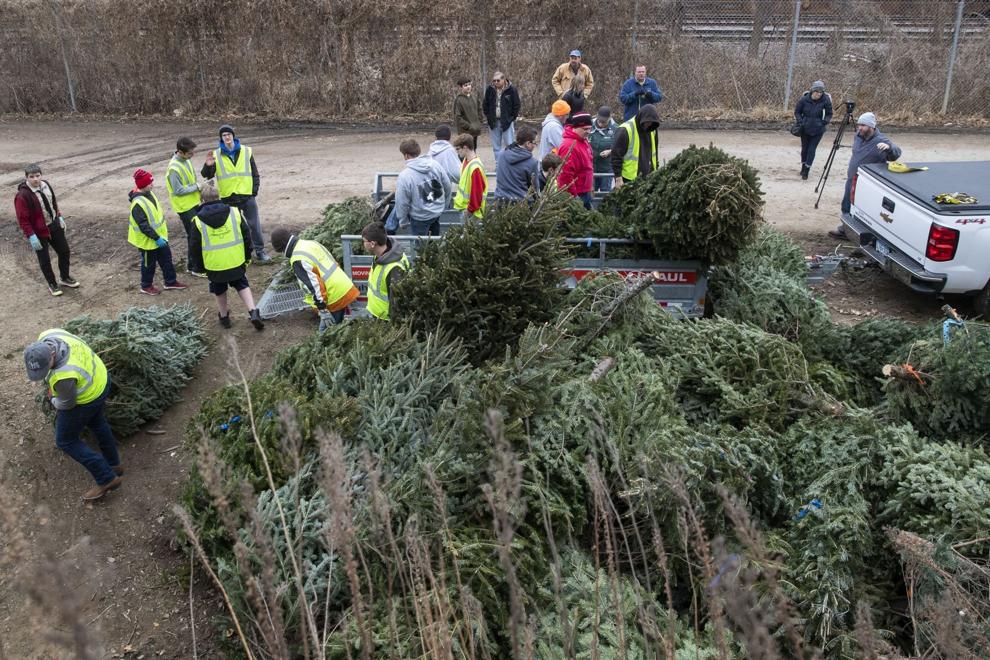 2019: Salvation Army Tree of Lights