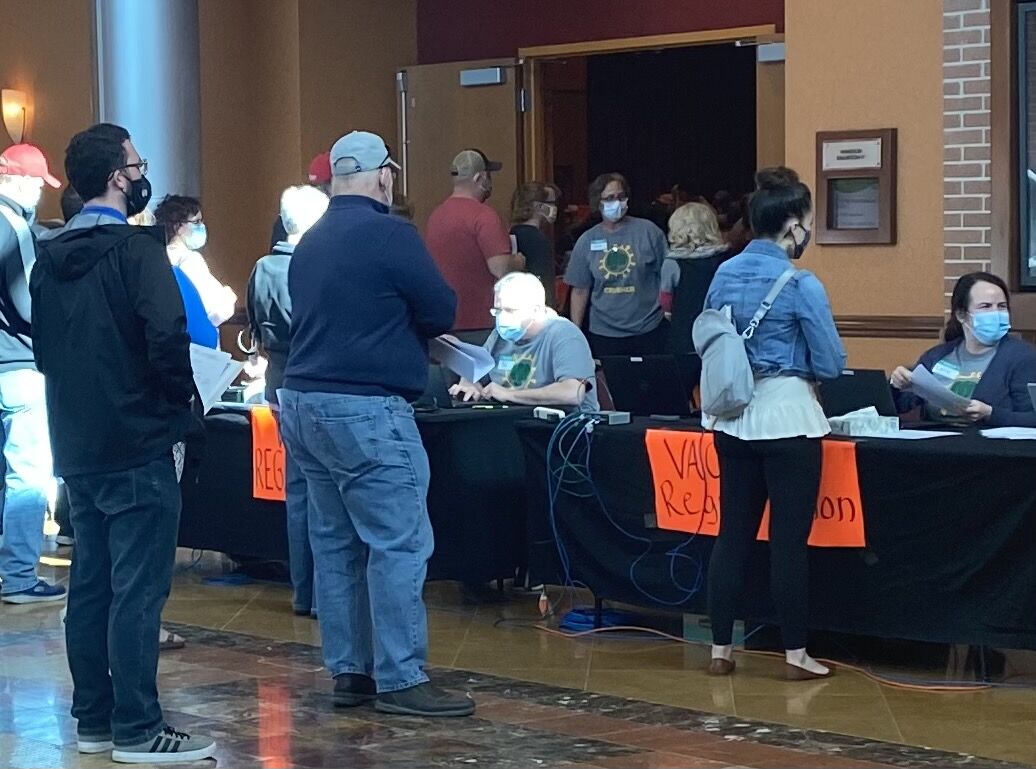 Relieved was the most common word people used to describe the feeling after receiving their first COVID-19 vaccination Sunday at the Embassy Suites La Vista Conference Center.
In some cases, like that of Omahan Tina Dunham, getting that first shot stirred strong emotions. Dunham, who is a volunteer teacher, and her husband, Dave Dunham, said they'd been waiting and watching for their opportunity to be vaccinated.
"It actually kind of brought a little tear to my eye," she said. "We were very, very excited, and we hope that our lives will now have some normalcy."
The Douglas County and Sarpy/Cass Health Departments teamed up to host a COVID-19 vaccination clinic for essential workers. Those participating will get their second dose of the Pfizer vaccine April 11.
According to the health departments, essential workers included first responders, utility workers, homeless shelter and corrections staff, educators, and funeral home, grocery, food processing, transportation, U.S. Postal Service and public transit workers. There was no cost, but attendees had to sign up ahead of time and bring copies of their insurance cards, if they had them, and a work ID.
Kyle Janssen, owner of Community Pharmacy in Gretna, was contacted to run the clinics. His company has managed about 500 vaccination clinics, many at nursing homes.
The clinic Sunday had 5,000 doses of the vaccine to distribute, he said. About half the doses available for Sunday's clinic were administered, Janssen said. Every eligible person who signed up received the vaccine, he said. The rest of the vaccine was saved and will be used in the coming days.
About 160 volunteers, split into morning and afternoon shifts, signed up to assist at the clinics.
"People are really excited as (vaccinations) move into each new essential worker class," Janssen said. "We have a great group of volunteers, about half of them have a medical background, and the rest just want to help."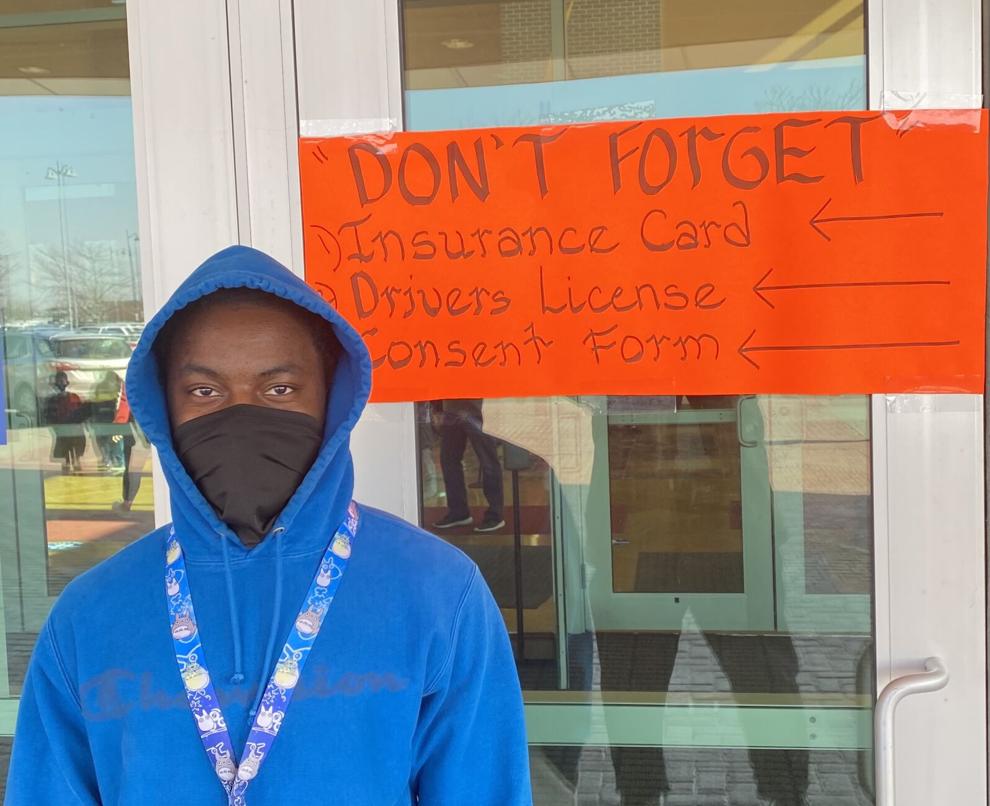 Cedric Gakiza, 21, of Omaha said he originally was on the fence about whether to get vaccinated. He works for Claas of Omaha, an assembly plant for farm machinery.
As a Black man, Gakiza said, he felt skeptical of the vaccines. At first he heard that a vaccine would be a year or more in arriving and then, "suddenly, they've got this vaccine," he said.
Citing the Tuskegee study, Gazika said past exploitation and experimentation upon Black Americans gave him pause. In that health study, hundreds of African American men weren't told that they were being studied to learn how untreated syphilis affected men of their race. The study caused needless pain and suffering for the men and their loved ones, the U.S. Centers for Disease Control and Prevention has said.
"The history of our people does not come out so well with medicine," Gakiza said. "We feel like we've been test subjects, but I watched some interviews (about COVID-19) and decided that this was worth it."
Drs. Steve and Cindy Wengel of Omaha liked everything they observed about the clinic and how it was run. Steve has already been vaccinated, but his wife received her first dose Sunday.
"I'm very glad today and very grateful," Cindy Wengel said. "I think everything went very smooth and was nicely organized. We were in and out very quickly."
---
Our best Omaha staff photos of March 2021