Kenya Lamont Jenkins Jr. was charged with assaulting a police officer, use of a firearm to commit a felony and operating a motor vehicle to avoid arrest. He faces a maximum of 102 years in prison if convicted of all three charges.
He must post 10% of that bail amount, or $1 million, to be released.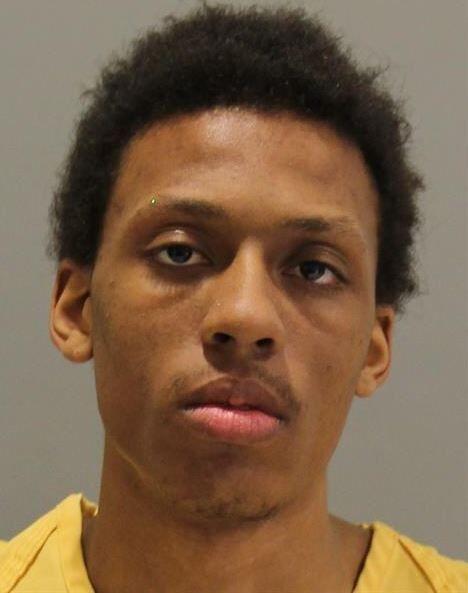 Omaha police have said Jenkins fired four shots at Officer Jeffrey Wittstruck on Friday afternoon, after Wittstruck went to the J.C. Penney security office on a shoplifting call.
Wittstruck suffered gunshot wounds to the top of his head and face, police said, but was alert immediately after the shooting and told 911 operators that he needed help.
Officials said his body camera recorded the entire event. They released two still photos from the camera, one of which shows Jenkins pointing a gun at Wittstruck as Wittstruck is touching Jenkins' blue sweatshirt.
Jenkins, who was accused of putting a package of T-shirts in his backpack and leaving the store without paying, fled and got into a white BMW sedan. Nebraska state troopers spotted the car at a gas station near the Gretna exit off Interstate 80. The car evaded cruisers and drove erratically, up to 145 mph, west on I-80.
Troopers used stop sticks, which slowed the sedan, and then arrested Jenkins, who surrendered after getting stuck on railroad tracks near U.S. Highway 6 off the Waverly exit. Troopers found a gun when they searched Jenkins.
At Jenkins' court appearance Monday, Deputy Douglas County Attorney Josh Baumann said Wittstruck has nerve damage and a long recovery ahead that includes surgery.
Baumann also said Jenkins is not from the Omaha area. In Jenkins' case file, his most recent home address is listed as being in Gary, Indiana.
Assistant Public Defender Mary Thielen said Jenkins is not currently employed and is originally from Chicago.
Jenkins was booked at the Maricopa County Jail in Phoenix on April 13, 2019, on suspicion of two counts of third-degree escape, two counts of resisting arrest and one count of criminal damage. More details on that case were unavailable.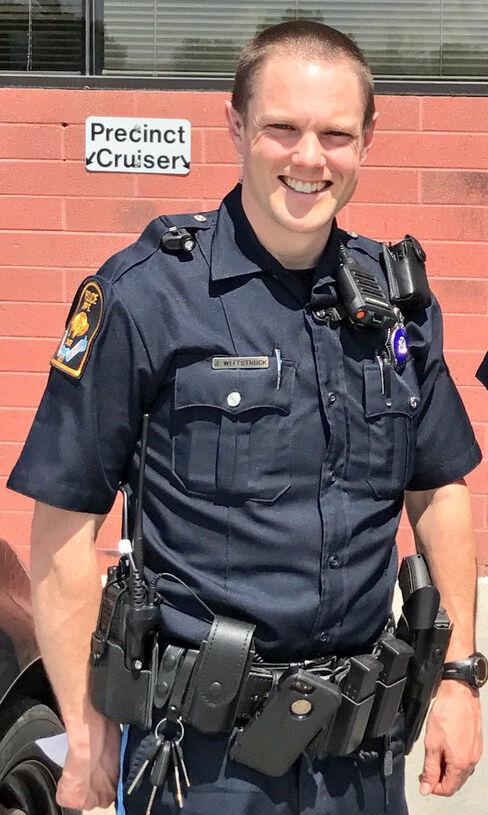 Tony Conner, president of the Omaha police union, said that he visited Wittstruck in the hospital and that he was able to talk. He has a neck injury, though no spinal damage.
"I was able to see the (body camera) video this morning, and everything happened within a split second; it's so crazy how fast these things devolve," Conner told KFAB on Monday afternoon.
He said Wittstruck was asking Jenkins questions about his alleged shoplifting before the shooting occurred.
"We're lucky here in Omaha, we're not burying an officer," Conner said. "Literally inches where this could have been a tragic incident."
Lindsay Kahn, director of public relations at Brookfield Properties, which operates Westroads, declined to answer questions on the matter, only to clarify that J.C. Penney security officers handled the shoplifting call, not mall security. She also said that mall security was "present" just after the shooting occurred.
J.C. Penney corporate's office did not immediately respond to a request for comment.
---
Photos: Omaha police officer shot at Westroads Mall