Omaha police have arrested a 22-year-old man in connection with a deadly drive-by shooting in front of a North Omaha barbershop.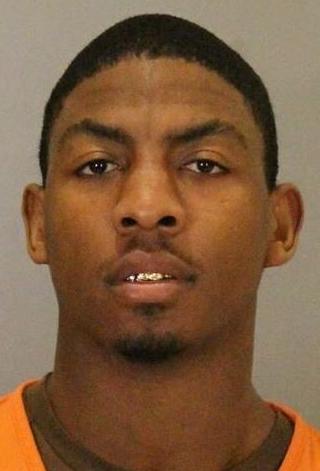 Brevin Fleming, of Omaha, was booked into the Douglas County Jail on suspicion of first-degree murder, first-degree felony assault and two counts of use of a weapon to commit a felony.
Jumeez Sherman, 22, and Desmond Edwards, 21, were shot Saturday afternoon in front of Transitions Barber & Beauty shop, 3318 N. 24th St.
Sherman was taken to the Nebraska Medical Center in extremely critical condition and died the next day. Edwards had injuries that were not life-threatening, officials said.
Sherman's death was the city's second homicide of 2021.
According to jail records, Fleming was first booked about 11 p.m. Tuesday on suspicion of being an accessory to a felony.
Fleming is a convicted felon — he was sentenced to eight to 14 years in prison for two counts of robbery and was released on parole in December 2019.
Before he was released, he was charged with escape and eventually pleaded guilty for not being present for a January 2019 nighttime check at the Community Corrections Center in Omaha, a work-release program.
Fleming has a lengthy juvenile court record, including two separate firearms cases. His first encounter with the court system was when he was 10 years old, facing charges in juvenile court related to trespassing and destroying $500 to $1,500 worth of property at Lothrop Magnet Center.
Sherman had just been released from prison in late November after serving time for two marijuana charges.
A judge denied a defense attorney's motion to move the case to juvenile court. Months later, the Douglas County Attorney's Office dismissed the case. Four other teens had been arrested in connection with that slaying.
Alia Conley's memorable stories from 2020
A last-minute 2019 homicide and police shooting; Nebraska Crossing opening drama; troubles with the Omaha police helicopter unit; a strange fatal shooting in central Nebraska; and an inmate who admitted to a World-Herald reporter that he killed a convicted child sex offender.
These are some of World-Herald writer Alia Conley's top stories from 2020.