A Douglas County judge set bail at $500,000 for a former Omahan who skipped town in 2017 after being charged with first-degree sexual assault of a minor.
Gabino Vargas-Perez, 26, is a legal immigrant from Guatemala who fled Nebraska after he was charged in the rape of a 14-year-old girl in Omaha. He was taken into custody Feb. 16 by the U.S. Marshals Service in Houston, according to Montgomery County, Texas, jail records.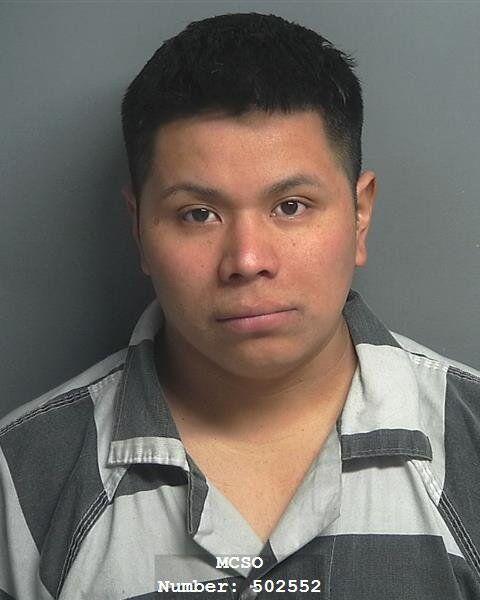 He appeared at a bail hearing in Douglas County on Friday and was ordered to pay 10% of the bail amount, $50,000, to be released from jail. When he was charged in 2017 with sexually assaulting the girl, his bail was set at $50,000. Someone paid 10% — $5,000 — and Vargas-Perez failed to appear at a preliminary hearing.
At the time he was charged, Vargas-Perez was a 20-year-old former Central High School student. The girl told police that she met Vargas-Perez in fall 2016 and that he told her he was 16.
Vargas-Perez, who is listed in Douglas County Jail records as being 5 feet tall and 130 pounds, asked her to come home with him to meet his family. He took her upstairs and raped her, the girl told police.
Douglas County Attorney Don Kleine said in 2017 that ICE officials told prosecutors that Vargas-Perez was legally in the country. Kleine said then that he didn't know the nature of that status — whether it was because he has a work visa or another form of documentation.
Court documents indicate that Vargas-Perez, then age 16 or 17, had suffered "neglect and abandonment by his parents." So he fled Guatemala for the United States, the court document said.
What you missed this week in notable Omaha crimes and court cases
This week's local crime and court updates from Omaha World-Herald.