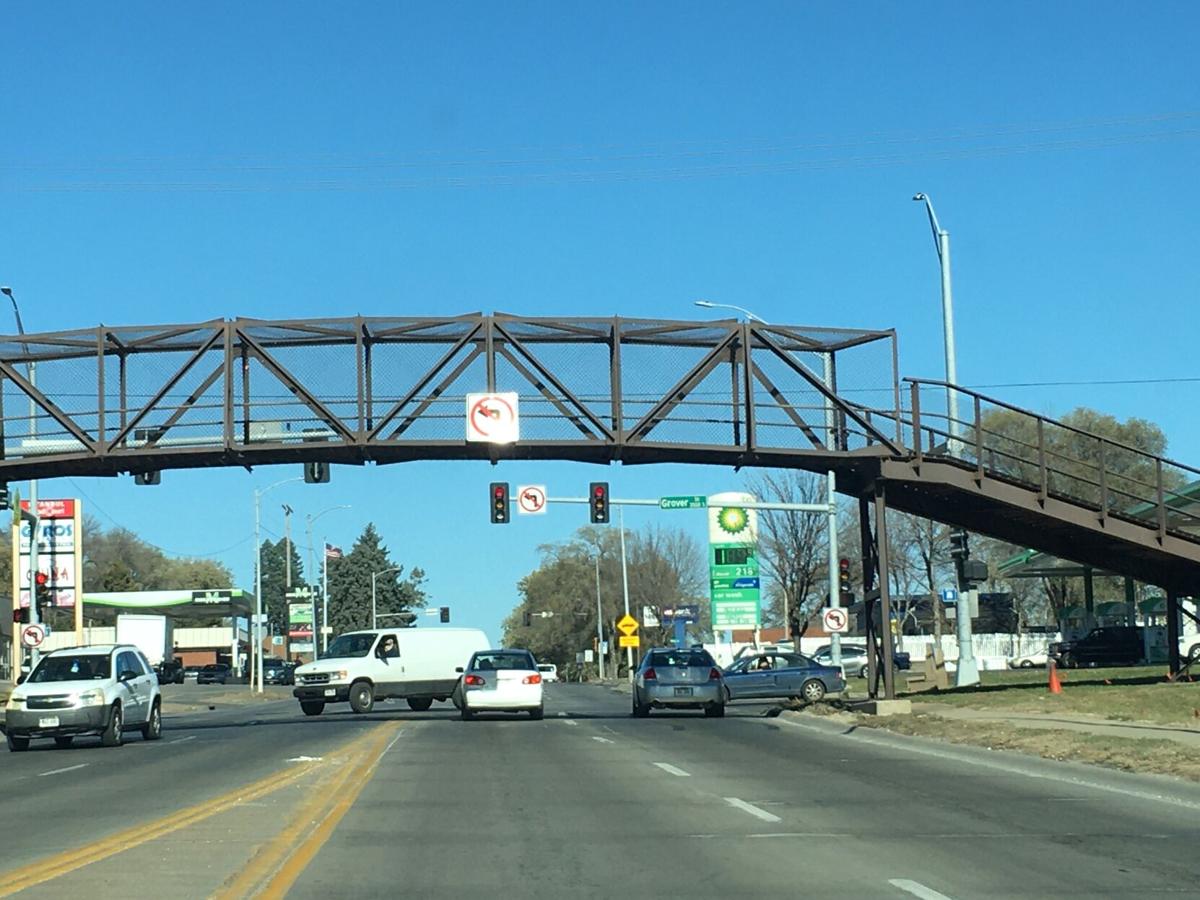 The families of two women killed in separate accidents in 2018 want the City of Omaha to pay for their deaths.
The city has moved to either deny the claims or dismiss the cases, saying it wasn't at fault.
The lawsuits concern two Omaha women who died within three weeks of each other in October 2018.
In the first case, on Oct. 8, 2018, Patty Leahy was heading west on Grover Street when her car was T-boned by an unlicensed driver traveling north on 42nd Street. The driver, Tahjelle Jeffries, was driving without a license and ran a red light. He was sentenced to 18 months in jail for motor vehicle homicide and other charges.
Leahy, 25, an Omaha native who attended Boston College, had just gotten a job at Toast, a tech company that serves the restaurant industry, said the family's attorney, Joe Howard. Howard said the family wants the intersection to be safer. The wrongful death lawsuit questions whether Jeffries had difficulty seeing the stoplight because of a pedestrian overpass that sits just south of the intersection.
A recent drive through the area showed that the stoplight is visible beyond the overpass. Howard said the family would like to see the city erect a flashing light to warn motorists of the stoplight ahead. The city has moved to dismiss the case. A hearing is scheduled for January.
"They just want to see some change come out of this," Howard said. "It is a really sad deal. She had a bright future ahead of her."
In the second case, on Oct. 21, 2018, Marjorie Thurber, her daughter-in-law and granddaughter were walking to Big Brain Tattoo in the Old Market when Thurber fell on the sidewalk near 11th and Jackson Streets. Thurber, 76, struck her head in the fall and died five days later from the head injury.
A lawsuit over her death alleges that a portion of the sidewalk had buckled and had not been repaired. The 76-year-old wife, mother of three and grandmother of five was remembered for her devotion to others and her love of animals.
The lawsuit alleges the city and the building's owner, Witherspoon Management Co., were negligent in "allowing cracked, heaving and uneven pavement in an area traveled by pedestrians" and in failing to "warn of the unreasonably dangerous condition of the sidewalk."
Assistant City Attorney Mary Elliston denied the claim, noting that city ordinance states that "the owner of the abutting property" — not the city — "is liable for all damages and injuries if they fail to keep the sidewalk adjacent to their property in repair."