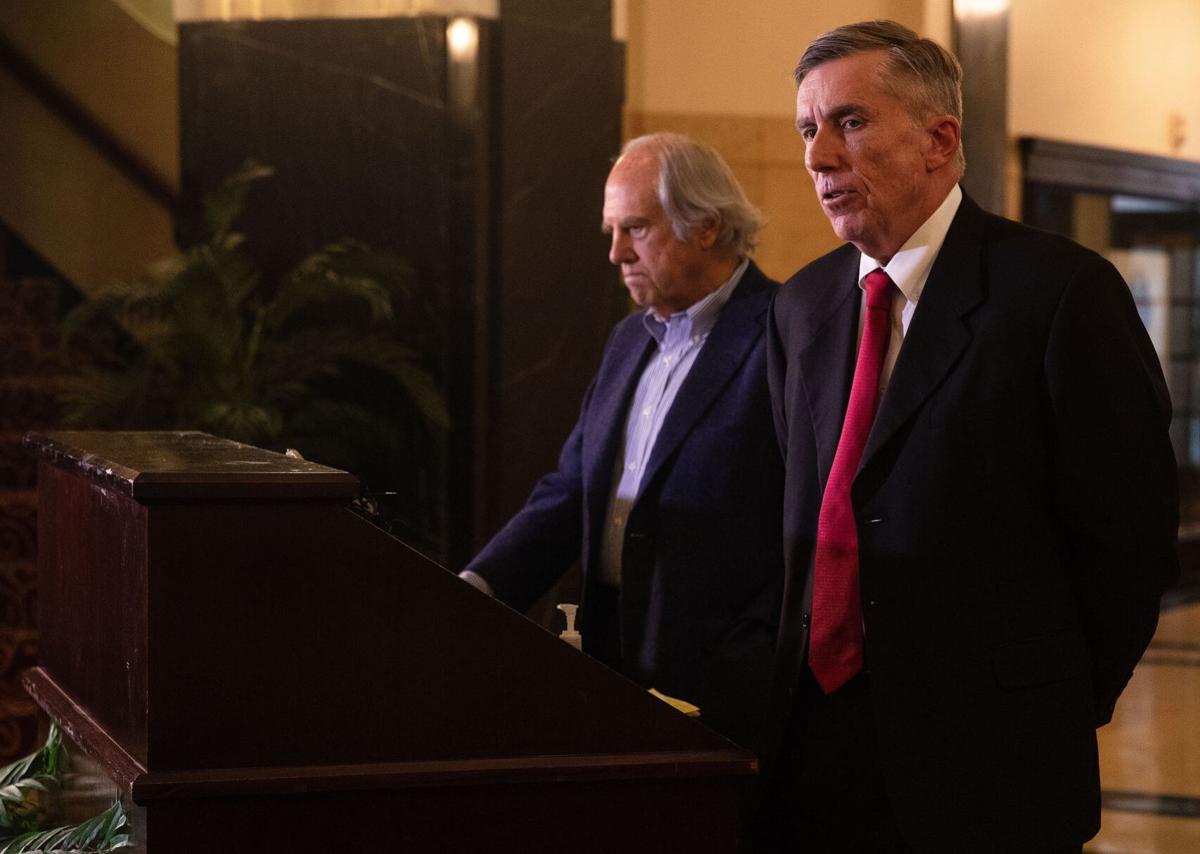 From either side of the Jake Gardner-James Scurlock case, one thing is clear: The quest to see justice served was thwarted by authorities' inability to capture Gardner before he killed himself in Oregon.
And their efforts to take Gardner into custody were hampered by two critical missteps, a World-Herald review has found.
First, a special prosecutor, in consultation with a judge, announced the results of a grand jury indictment before Gardner was in custody. Second, court officials inadvertently published a warrant affidavit but failed to actually issue the warrant after a grand jury charged Gardner with manslaughter in the May 30 death of Scurlock.
A state law on grand juries specifies that "no grand juror or officer of the court shall disclose that an indictment has been found against any person not in custody or under bail … until the indictment is filed."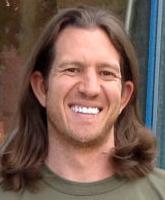 Before Gardner could be taken into custody, special prosecutor Fred Franklin — acting after consultation with Presiding Douglas County District Judge Horacio Wheelock — held a press conference Sept. 15. He announced that a grand jury had returned a four-count indictment against Gardner: manslaughter, attempted first-degree assault, terroristic threats and weapon use.
Gardner had flashed a gun and then fired it after he was tackled during unrest the night of May 30 in Omaha's Old Market. Gardner claimed he fired in self-defense; Franklin and others alleged that Gardner had provoked Scurlock so that he could shoot him.
After a grand jury indicted Gardner, Franklin waited three days to seek a warrant for Gardner's arrest.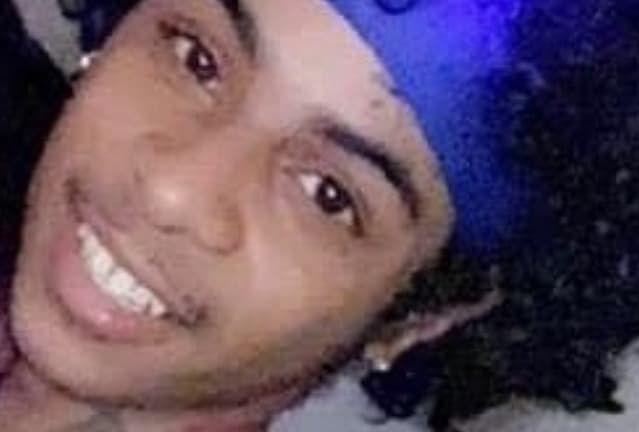 The delay in seeking Gardner's arrest has prompted some to question whether Gardner might still be alive. Defense attorneys note that many defendants are despondent upon first learning of charges or warrants; such despondency can turn into defiance and a desire to beat the charges if they're captured and brought to court.
Such speculation is just that: There's no telling how Gardner, even after arrest, might have reacted had he bailed out.
Three attorneys who have worked with grand jury law said lawmakers placed the nondisclosure provision in the law for a reason: so law enforcement could capture a defendant before he absconded and before he had a chance to harm himself or others. Hence the instructions in the law to not disclose an indictment "against any person not in custody."
Court officials say they followed the law. Wheelock pointed to the portion of the nondisclosure law that says court officials shall not disclose charges "until the indictment is filed." Franklin deliberately waited until the grand jury's indictment was filed in the court's computer system before talking about it at a press conference in Omaha. At the time of the announcement, Gardner was still out and about.
"The law speaks for itself," Wheelock said before declining to comment further.
But the three attorneys — one of whom has helped craft revisions to grand jury law — disagreed with the conclusion that court officials simply had to wait for the indictment to be filed.
The attorneys, who have worked in criminal law for decades, said Wheelock's interpretation doesn't square with the intent of the law: to reduce the chance that the indicted person would flee or kill himself or others before the indictment is announced.
It wouldn't have been difficult for court officials to seek Gardner's arrest before announcing the indictment. Grand jurors meet in secret. While many people knew when the grand jury began, only Franklin and court officials knew when grand jurors were done with their investigation and deliberations.
The attorneys, who spoke on the condition that they remain anonymous because their comments were critical of the judge and court officials, noted that the federal system often seals indictments until arrests are made, especially in violent cases.
A similar scenario played out in 1989, the only other time in the past 40 years that a Douglas County grand jury indicted defendants in a matter that didn't involve a death by a police officer or jailer.
In May 1989, a grand jury returned several indictments against people connected to Omaha's Franklin Federal Credit Union. A 40-count embezzlement indictment against former Franklin Credit Union head Lawrence King and his wife, Alice, was sealed until the Kings were arrested.
"The indictment had been prepared earlier but was kept sealed until his arrest," according to a World-Herald report from May 17, 1989.
The indictment wasn't sealed in Gardner's case.
The Kings were Black. Gardner was white. At a press conference Sept. 23, Franklin, the special prosecutor, was asked whether race was a factor in his decision to wait.
"The criticism is that if Mr. Gardner was a different race, he would have been arrested right away," a reporter said.
Franklin, past president of the Midlands Bar Association of Black attorneys, dismissed that.
"You know there's a critic for everything that you could think of," he said. "I don't care about that."
To be sure, other defendants charged by grand juries have been allowed to turn themselves in after a felony indictment was announced. But both of those were police officers who had stayed in Omaha: Scotty Payne and Todd Sears. Both eventually were cleared of their charges.
The week of Gardner's indictment, criticism mounted that the 38-year-old former bar owner wasn't in custody. Franklin, a federal prosecutor for 22 years, reportedly told others that he was used to defendants (mostly white-collar ones) turning themselves in.
Franklin didn't attempt to get a warrant until Friday, three days after Gardner was indicted by the grand jury. One of the grand jury's investigators, retired Omaha Police Detective Jeff Gassaway, called his former Omaha police colleagues to see if they could provide a template that he could use to draw up an affidavit for a warrant.
By then, Gardner was staying with his parents in the Portland, Oregon, metro area and stewing over his indictment. He killed himself outside a medical clinic in Hillsboro, Oregon, about noon Sunday, Sept. 20, the day he was supposed to turn himself in.
One of his attorneys, Stu Dornan, said it was the right call to have Gardner turn himself in.
"It is always much easier to have somebody turn themselves in than have the risk of going out and having potential danger for everybody involved," Dornan said. "I've had a number of cases with respect to Mr. Franklin allowing my client to self-surrender."
At the Sept. 23 press conference, Franklin said: "As it relates to Jake Gardner reportedly being allowed to get his affairs in order and that kind of thing, I never agreed to hold off on the issuance of a warrant or doing any such thing as to allow him to get his affairs in order."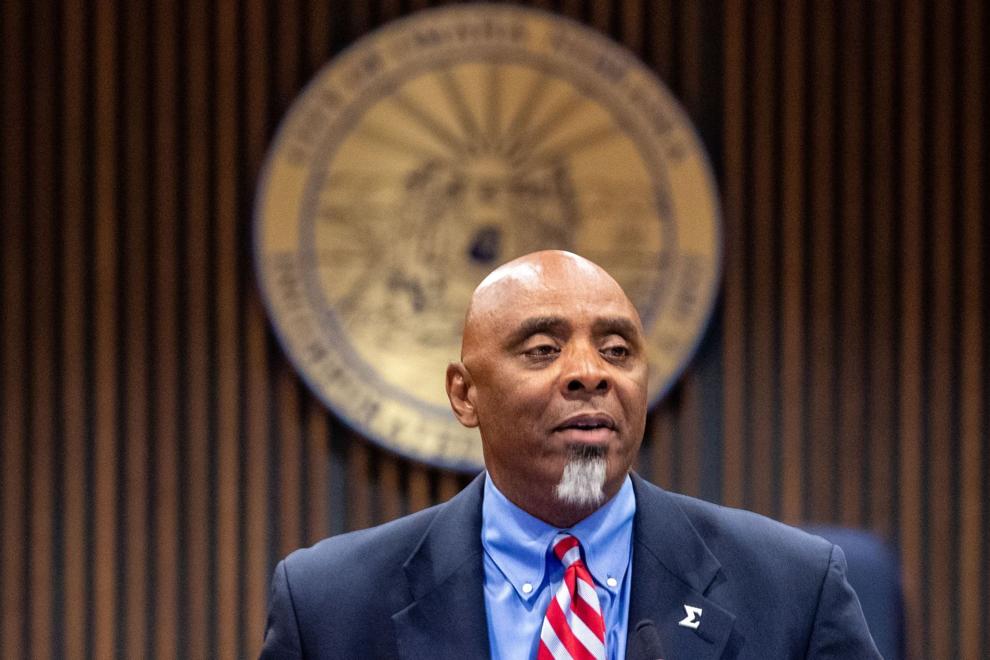 He didn't explain why he didn't seek an arrest warrant on Tuesday, Wednesday or Thursday.
"Gardner's attorneys wanted to try to get him turned in to do a self-surrender before that was executed," Franklin said. "I welcomed that."
Once he sought a warrant Friday, Franklin said he was "given instructions that turned out not to be the appropriate way to handle that."
"The mechanism for an arrest warrant was different than the way it is if charges emanate from the County Attorney's Office," Franklin said. "And I can tell you that there was, at least from my standpoint, some misunderstanding about that."
Franklin and Gassaway both went to Chief Deputy Douglas County Attorney Brenda Beadle to tap her expertise on how to obtain a warrant. At one point, they asked her to file the same charges as the grand jury so they could more easily get an arrest warrant. Beadle said they then suggested that she could dismiss the charges once they got Gardner under arrest.
Beadle declined to do that, pointing out that a court case already had been filed against Gardner and it wouldn't be appropriate to file a duplicate case. Further, she noted, she and County Attorney Don Kleine had declined to charge Gardner because they believed the shooting was in self-defense.
Beadle told The World-Herald that she advised Franklin and Gassaway how to obtain the warrant through the judge assigned to the case.
"I had an investigator (Gassaway) do the affidavit and request the warrant," Franklin said. "Now why the warrant was not issued — I don't issue warrants."
District Judge James Gleason, who was assigned the Gardner case, signed off on Gassaway's affidavit for an arrest warrant. But there's no evidence in the court file that he signed off on an actual warrant. There's a critical distinction between those two documents: An affidavit lists the probable cause for the arrest. A warrant must be issued to actually authorize law enforcement to arrest the indicted defendant.
Had Gleason signed an actual warrant, court staff would have handled its issuance.
Approached in a courthouse hallway and asked twice about attempts to get a warrant for Gardner, Gleason didn't look at a reporter and kept walking.
The warrant would have been relayed to the Omaha Police Department and then inserted into a national database that is available to every law enforcement agency in the country. The Omaha Metro Area Task Force would have either traveled to arrest Gardner or would have arranged to have a fugitive unit in Oregon do so.
All of that could have been done within hours of the warrant being issued — and all of it could have been done before the indictment was publicized.
That wasn't the only misstep. Typically, an affidavit for an arrest warrant is sealed until the person is captured. But on Friday, Sept. 18, a World-Herald reporter was able to access Gassaway's affidavit for Gardner's arrest.
Tom Monaghan, another of Gardner's attorneys, declined to comment on the court's publication of the indictment before Gardner had been captured. Gardner knew the grand jury was going on; however, neither he nor anyone beyond court officials and Franklin would have known when it ended.
At a press conference the day of Gardner's death, Monaghan said the news of a warrant rattled Gardner. Gardner had been on the West Coast since Kleine ruled June 1 that he had acted in self-defense. Then came the grand jury indictment and the warrant. Gardner began panicking, telling his attorneys that he was convinced he might get shot on his way back to Omaha or shanked in jail.
"He became particularly fearful when it was announced there was an arrest warrant for him," Monaghan said Sept. 20.
"We were trying to accomplish this in the safest and most efficient way possible," Dornan said. "That was the goal of everybody."
Justin Wayne, an attorney for the Scurlock family, declined to "what if" the outcome.
"As far as what could have happened in this case," he said, "there are a whole bunch of different scenarios we could point to."
World-Herald librarian Sheritha Jones provided research for this report.
---
Omahans remember James Scurlock one month after his death
Photos: Omahans remember James Scurlock one month after his death
Scurlock Vigil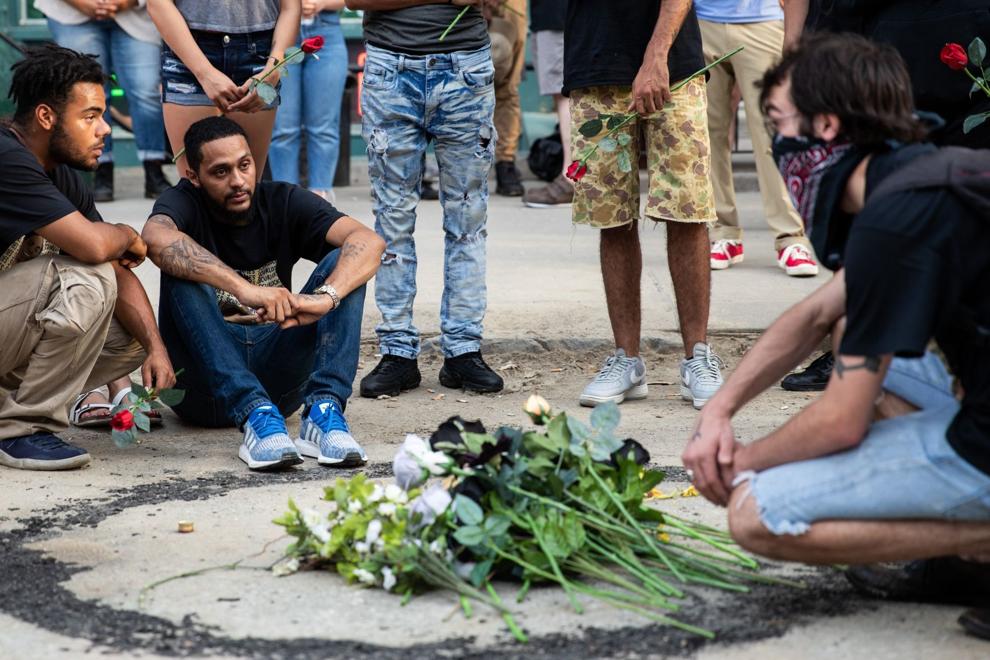 Scurlock Vigil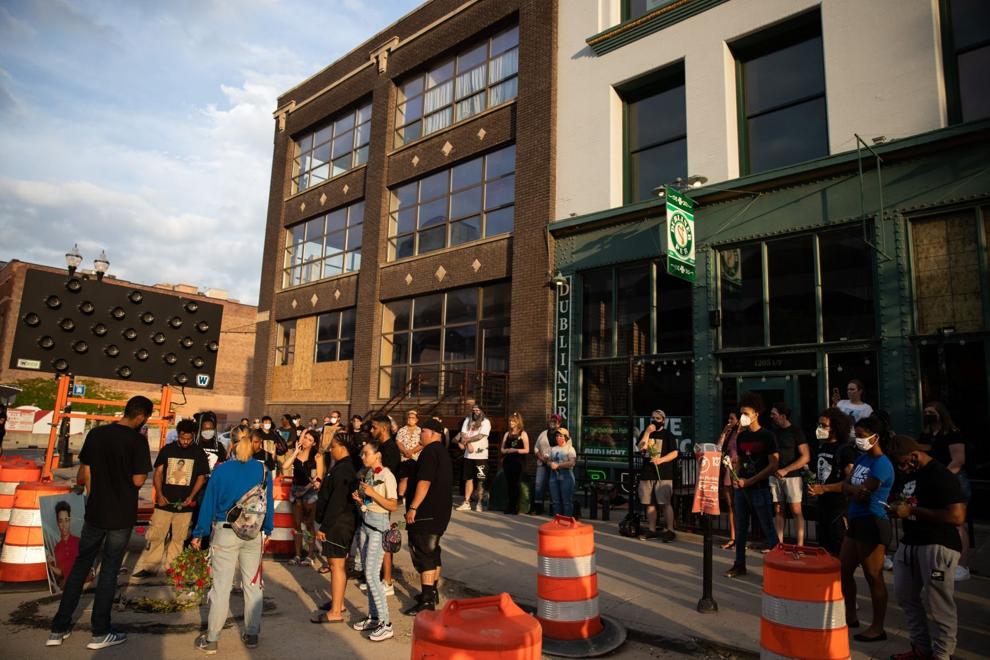 Scurlock Vigil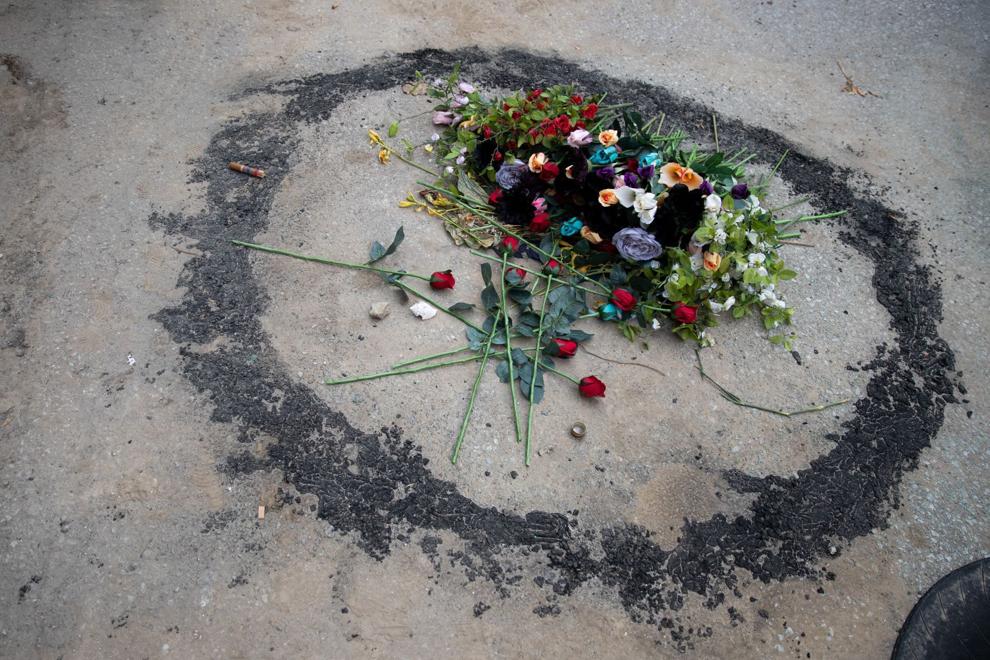 Scurlock Vigil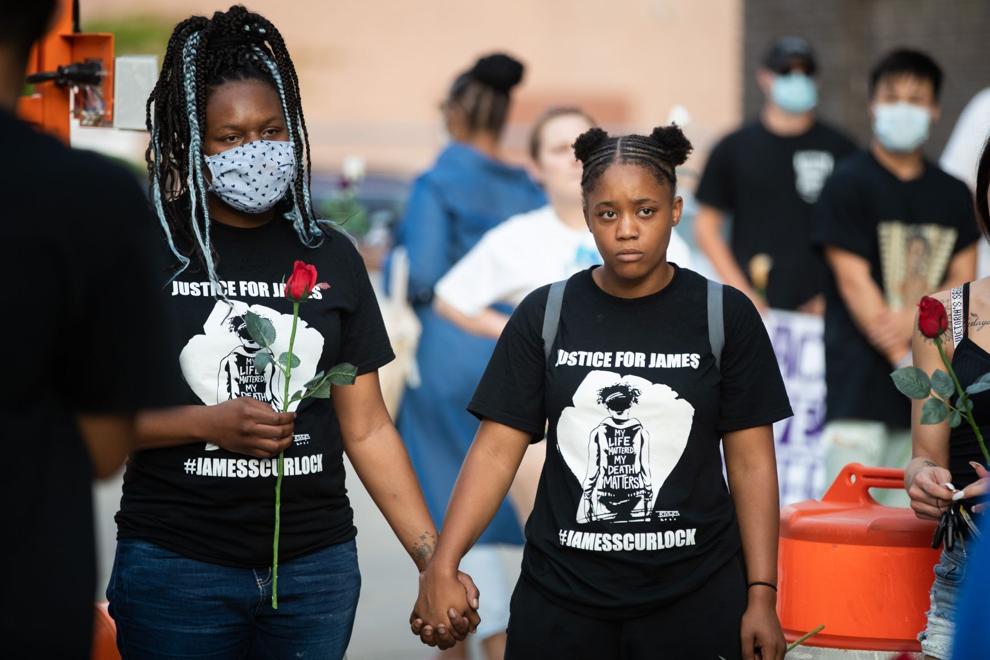 Scurlock Vigil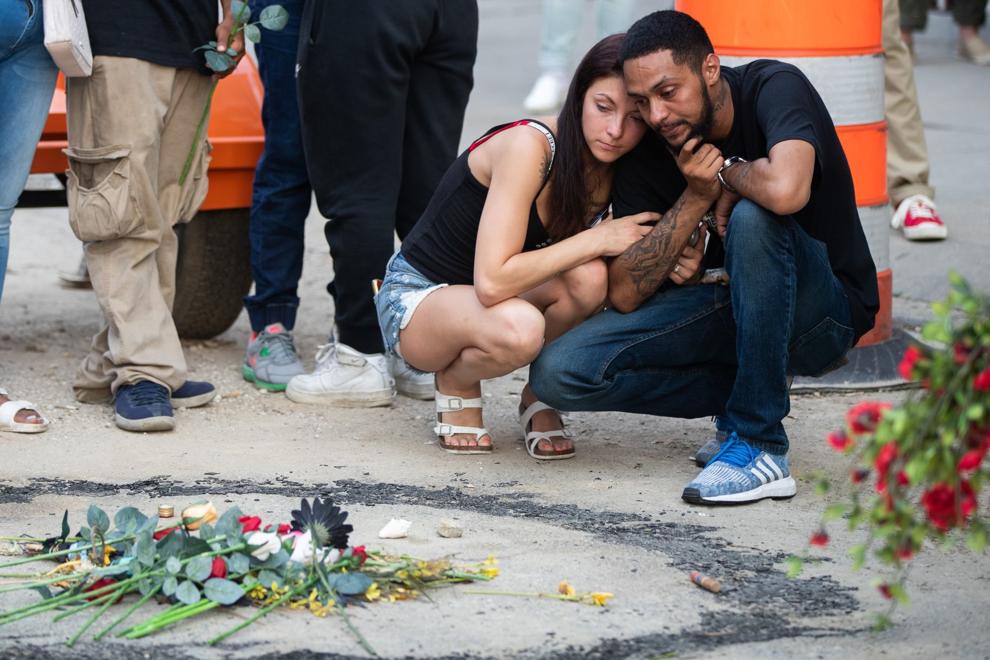 Scurlock Vigil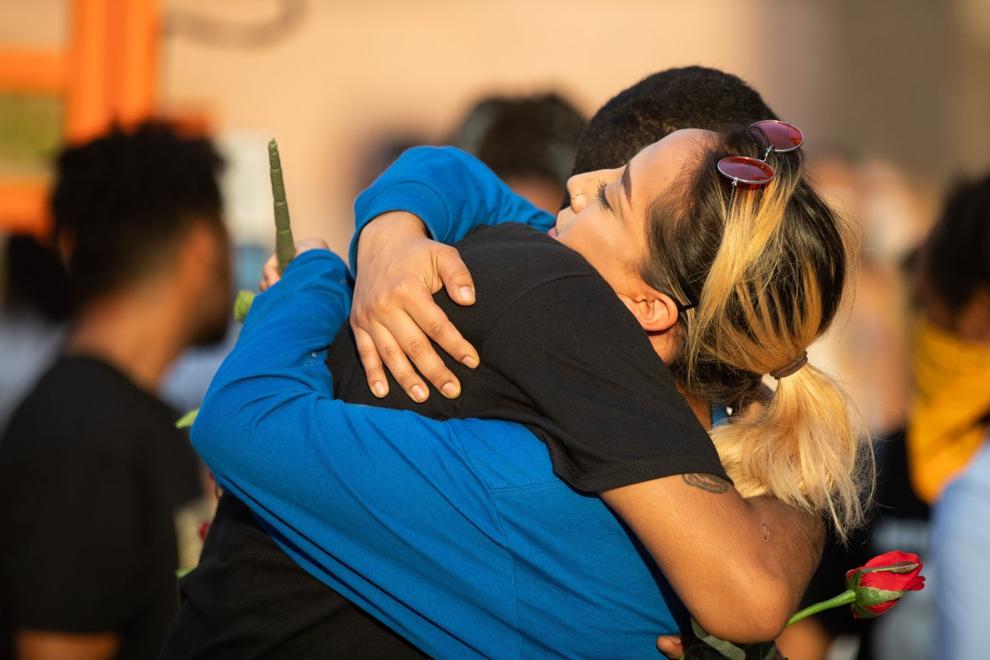 Scurlock Vigil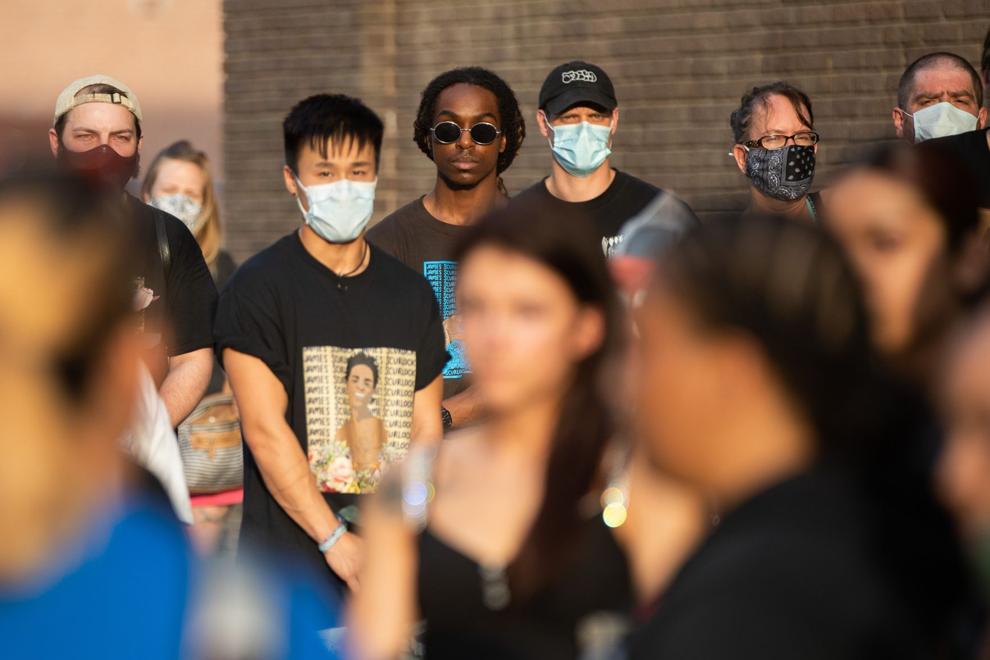 Scurlock Vigil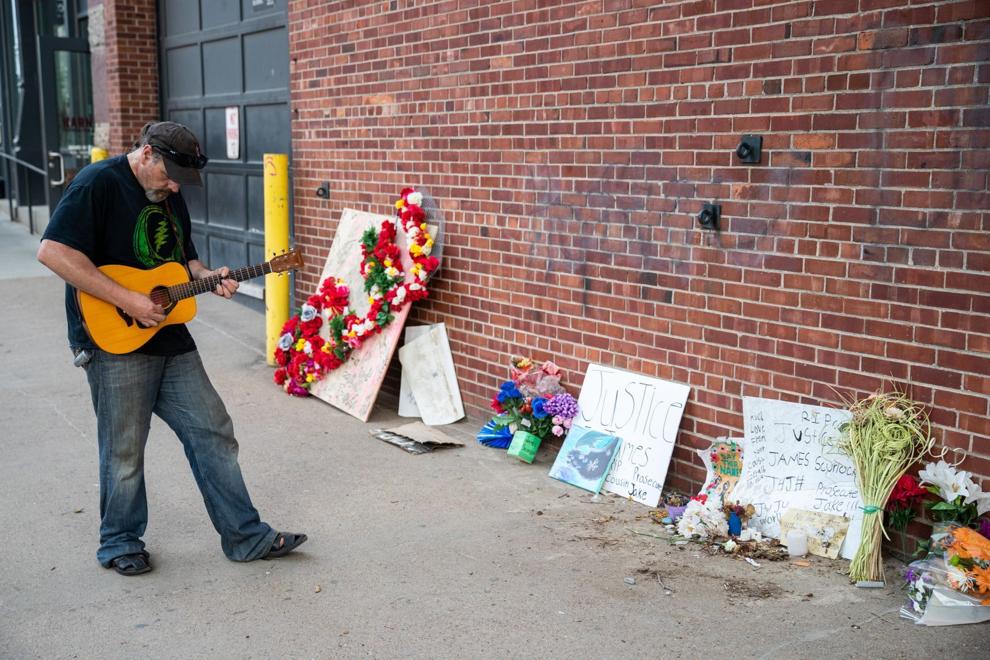 Scurlock Vigil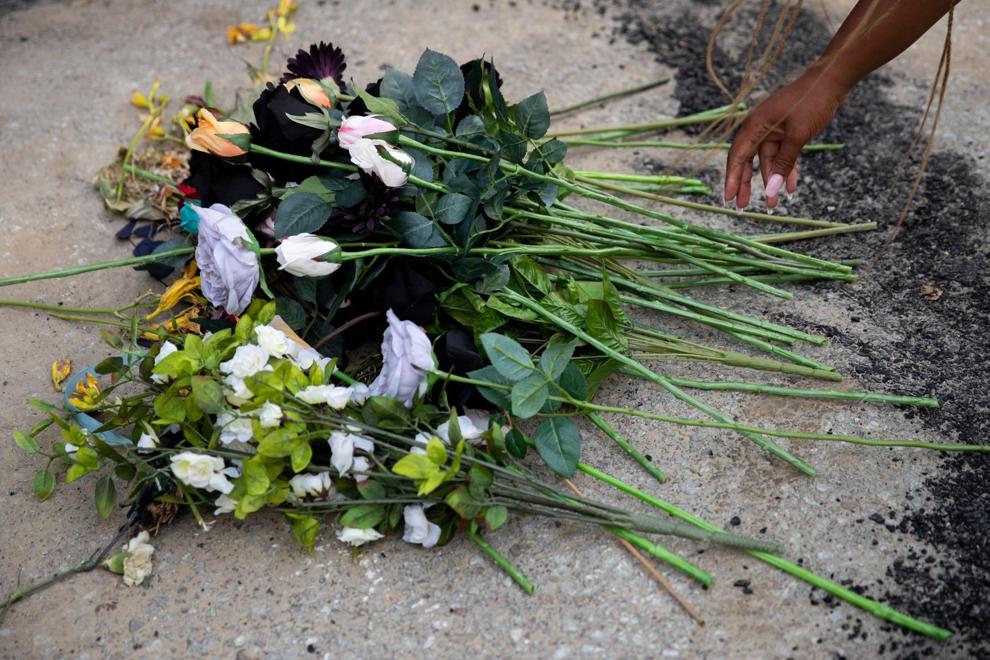 Scurlock Vigil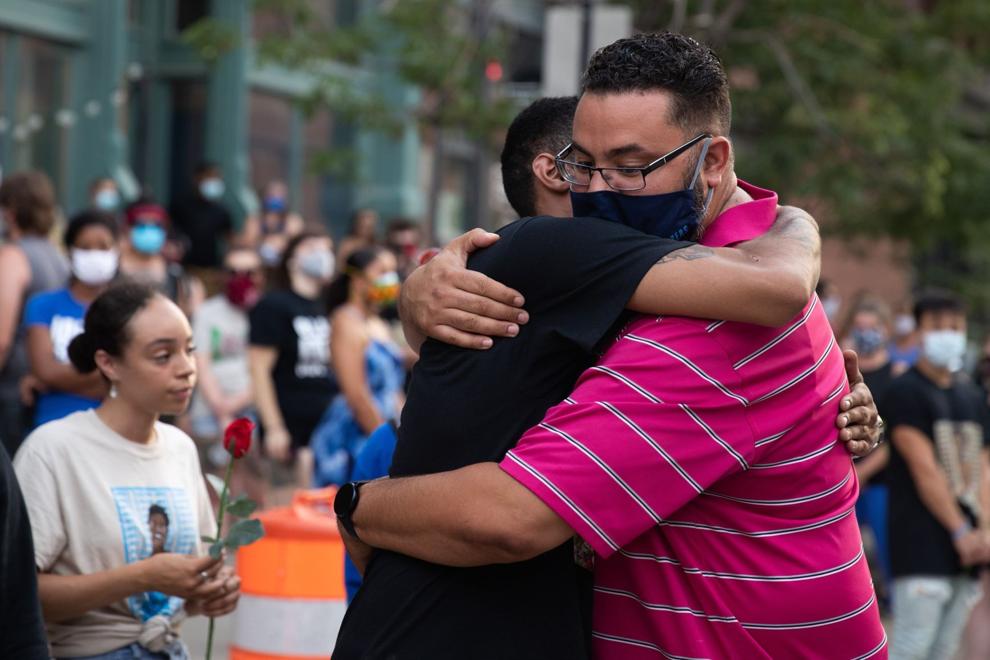 Scurlock Vigil
Scurlock Vigil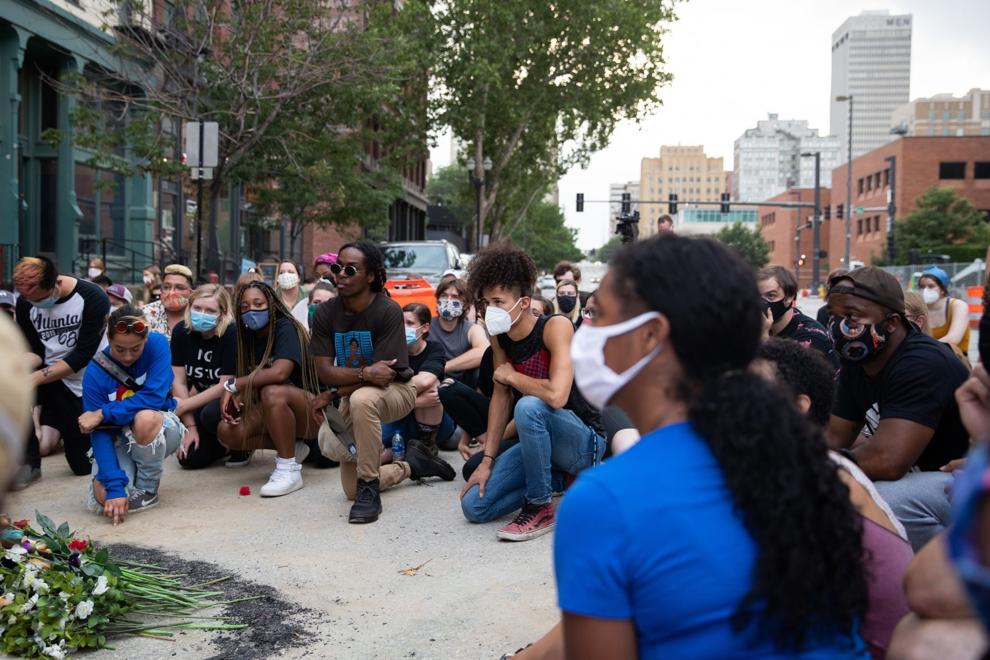 Scurlock Vigil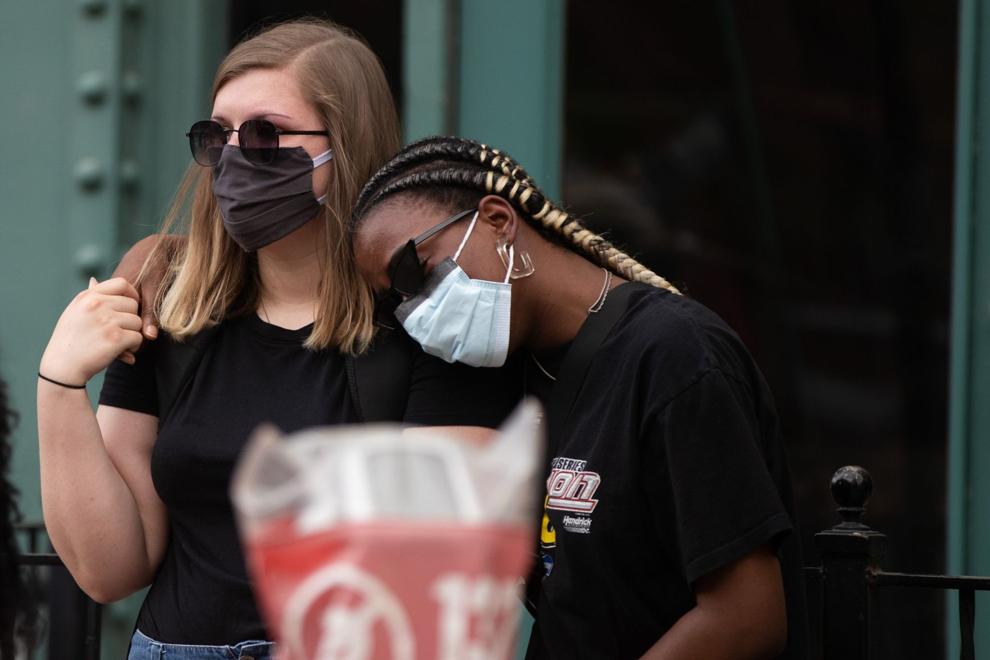 Scurlock Vigil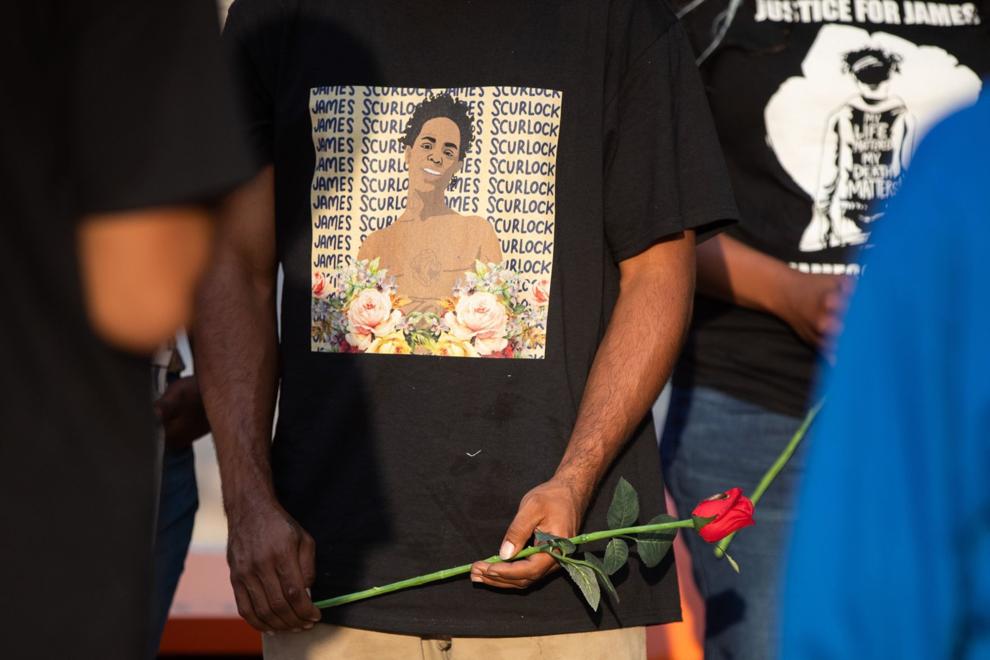 Scurlock Vigil
Scurlock Vigil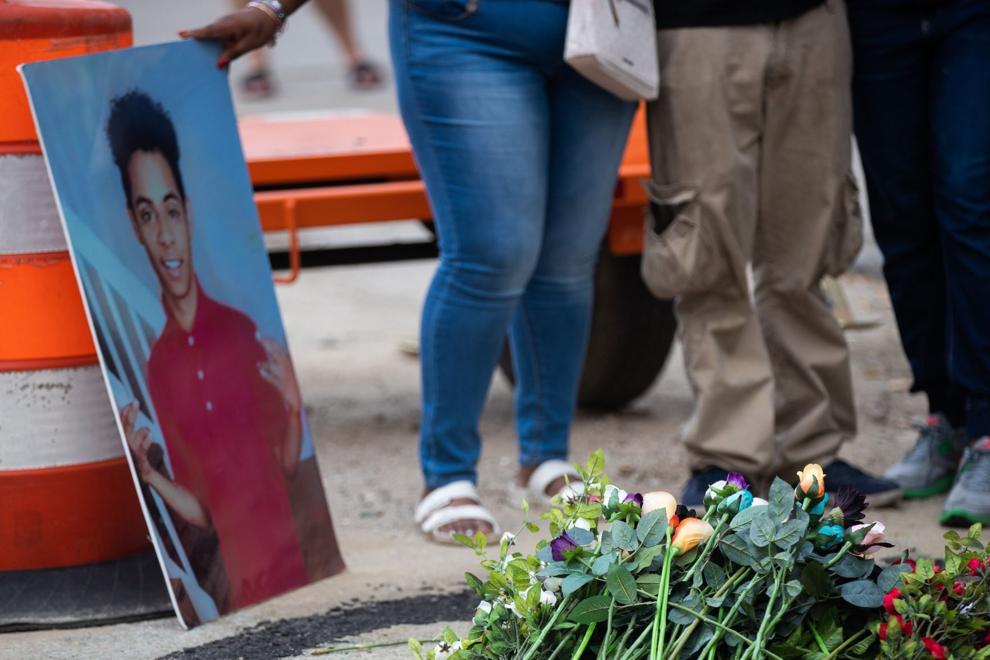 Don Kleine Protest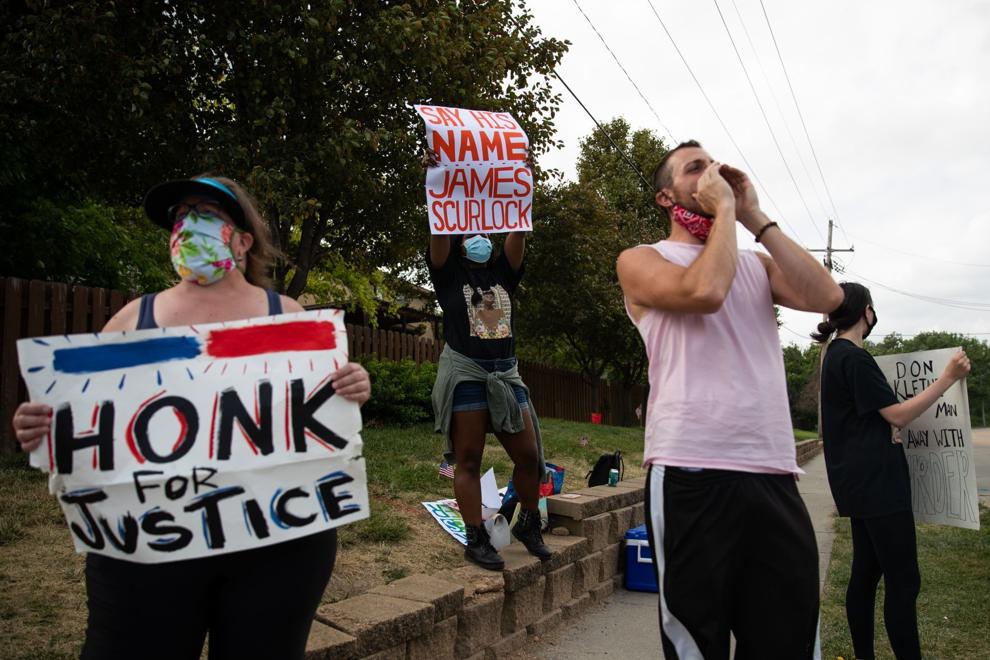 Don Kleine Protest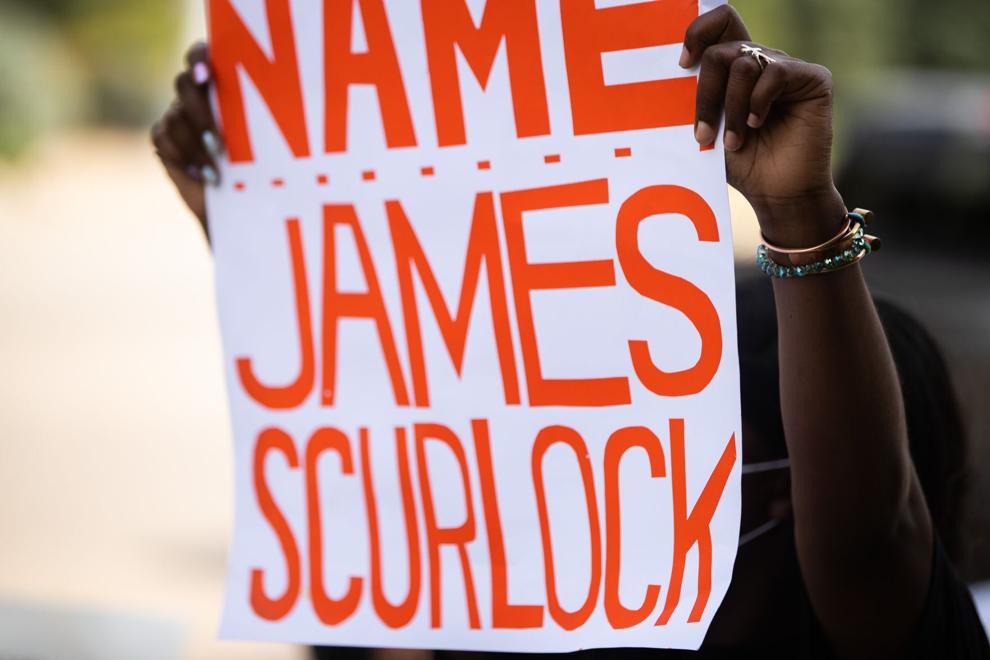 Don Kleine Protest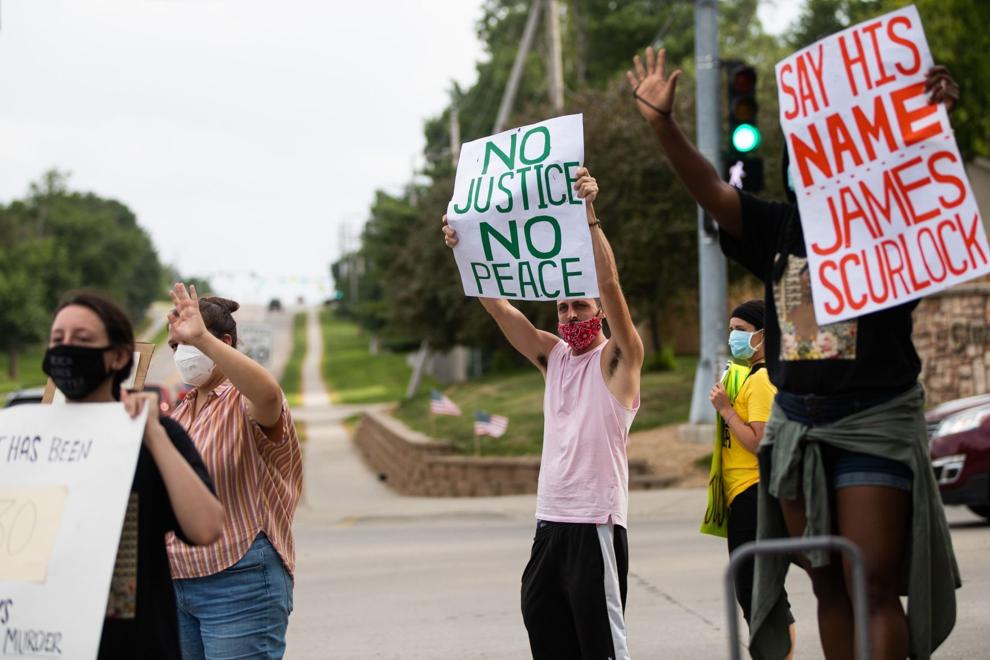 Don Kleine Protest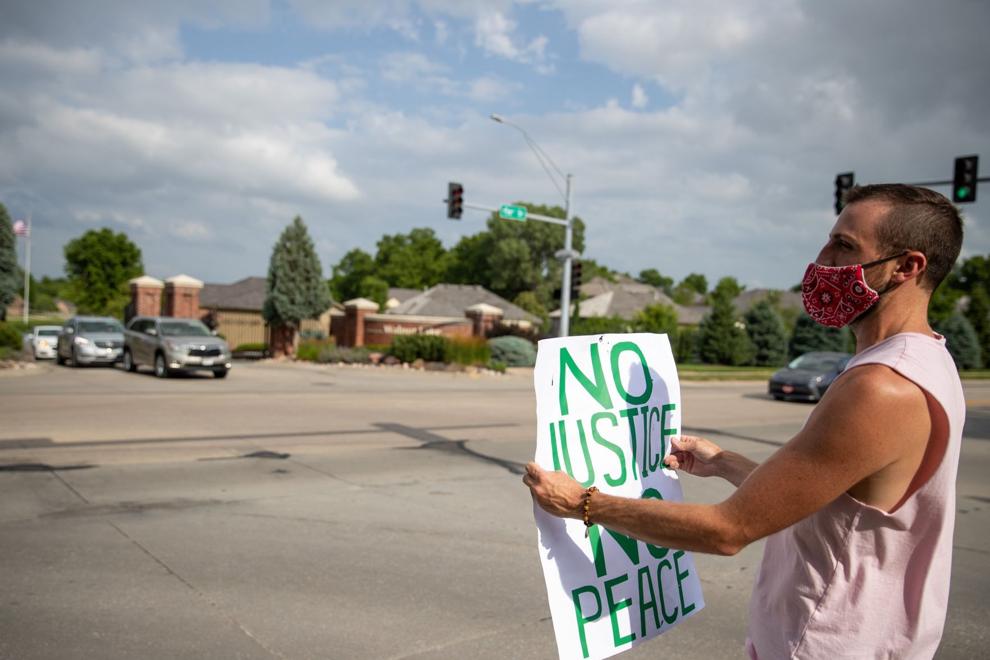 Don Kleine Protest