The Council Bluffs Police Department arrested a 61-year-old man Wednesday in connection with the disappearance of 60-year-old woman who was later found dead in February.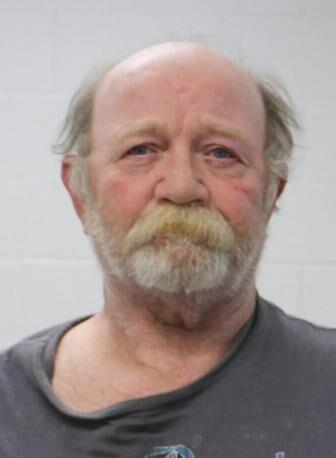 Ivan "Sam" Brammer was arrested on suspicion of abuse of a corpse and second-degree theft.
Police said in a press release that Brammer's arrest stems from the disappearance of Ilene Gowan. Gowan was last seen on Feb. 13. Her body was located on Feb. 26 along Pottawattamie County Road L-19 under the Old Mormon Bridge Road overpass near Crescent, Iowa.
The cause and manner of Gowan's death is unknown, according to an autopsy conducted by the Iowa Medical Examiner's Office. An affidavit filed by a Council Bluffs police officer said Gowan's body was found frozen to the ground. Items missing from Gowan's body include a shoe, glasses, purse and a cellphone.
Gowan's body showed multiple injuries, including bruises, scrapes, an L-shaped cut on her head and a mark on her neck.
The affidavit states that Brammer and Gowan were allegedly in a relationship. People who knew the couple told investigators their relationship was sporadic and volatile, police said. Gowan was last seen leaving with Brammer in his 1999 Ford F-150 pickup truck.
About one week before Gowan's disappearance, according to the affidavit, she was kicked out of the apartment she and Brammer had shared. Other accusations listed in the affidavit alleged that Brammer held Gowan's personal safe hostage, which at one point contained $1,200, until she paid him.
The affidavit also alleged other suspicious behaviors committed by Brammer after Gowan's disappearance. Those include Brammer allegedly paying to have his pickup crushed, depositing $1,200 into his bank account, giving false and inaccurate statements to police, threatening suicide and homicide, and evading police during a traffic stop.
The Pottawattamie County District Attorney's Office will prosecute the case.
What you missed this week in notable Omaha crimes and court cases
This week's local crime and court updates from Omaha World-Herald.